Have you seen the shops? Christmas stuff in already! I swear it gets earlier and earlier. If you are into planning ahead for Christmas this article will be right up your street. To help you navigate the world of holiday shopping, I've put together a comprehensive Christmas Gift Guide that covers a wide range of interests and budgets. Whether you're shopping for family, friends, or colleagues, you'll find something special for everyone on your list.
---
1. For the Homebody: Cozy Comforts
Plush blankets and throw pillows for snuggling up by the fire.
Aromatic candles or essential oil diffusers for a calming ambiance.
A subscription to a streaming service or a selection of classic holiday movies.
A jigsaw that fits with their area of interest perhaps? Do they love a particular landmark or animal, or perhaps they are a wine lover. Ginger Fox have some fantastic puzzles that would make great gifts for friends and loved ones this Christmas. Their Wines of Italy Puzzle is £17.99 and their Wines of Spain and Portugal and Wines of France puzzles are the same price. These are 1000 piece puzzles, so they will keep your wine enthusiast busy for a few hours. Why not get them a puzzle mat to go with one of these?
---
2. For the Tech Enthusiast: Gadgets Galore
The latest smartphone or smartwatch.
Noise-cancelling headphones for an immersive audio experience.
A high-quality laptop bag or accessory organiser.
---
3. For the Fashionista: Stylish Picks
Trendy clothing items or accessories, such as authentic watches.
Designer handbags or wallets.
A personalised piece of jewellery.
---
4. For the Foodie: Culinary Delights
---
5. For the Fitness Fanatic: Active Essentials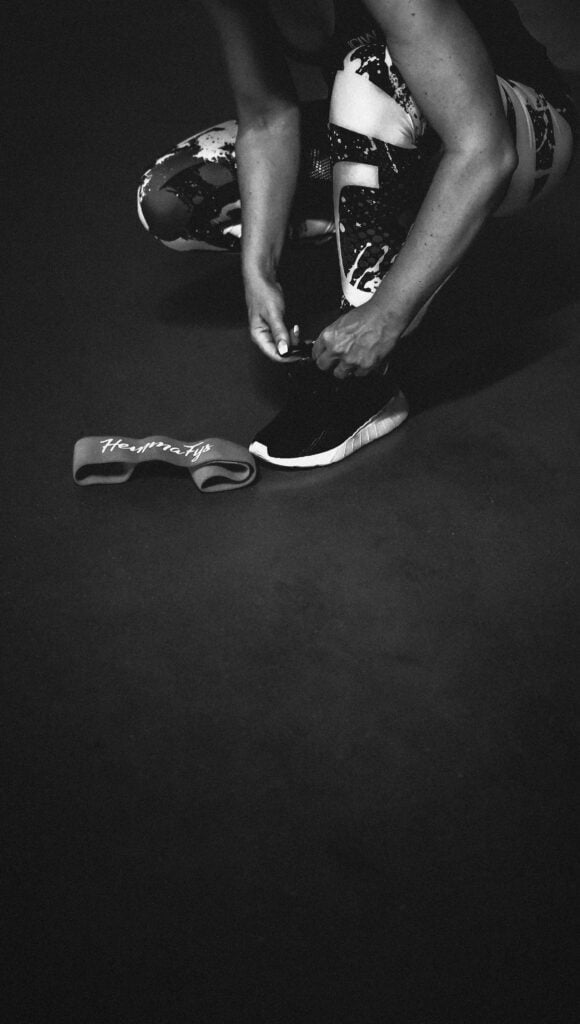 ---
6. For the Bookworm: Literary Treasures
Bestselling books in their favourite genre.
A Kindle or other e-reader for digital book lovers.
A cosy reading nook set with a comfy chair and warm lighting.
---
7. For the DIY Enthusiast: Crafty Creations
A craft supply kit or subscription box.
High-quality tools for their craft.
DIY project books or online tutorials.
---
8. For Kids: Igniting Imaginations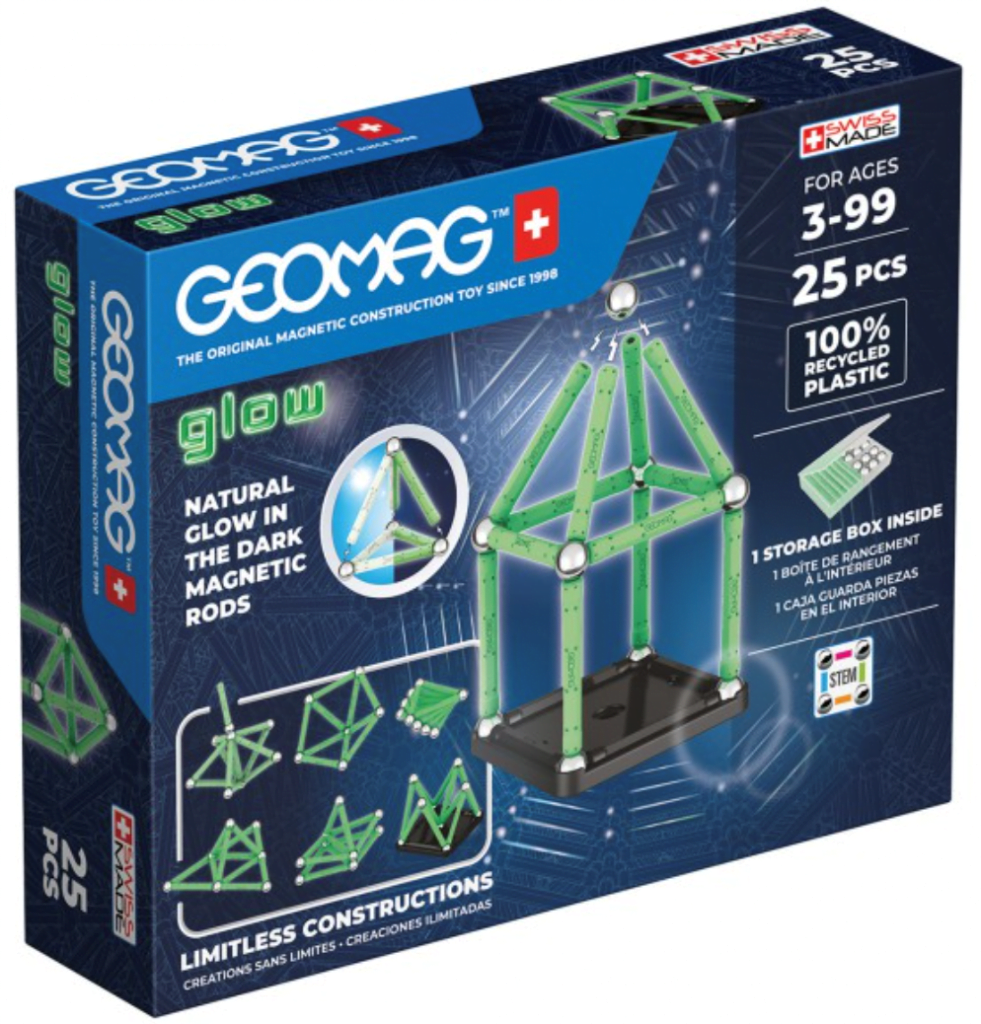 Educational toys and games that make learning fun – I'm a massive fan of Geomag and the wide range of magnetic construction sets the have to offer. Geomag is a Swiss brand of magnetic construction toys that have been around since 1998. These sets use a combination of magnetic spheres, sticks, and plastic pieces to allow children to build any type of 3D shape they like. Geomag sets are a great way for children to have fun and learn at the same time. They are educational, versatile, and affordable (so parents love them too). If you are looking for a toy that will help your child to develop their creativity, problem-solving skills, spatial awareness, and fine motor skills, then a Geomag set is a great option. There are a wide variety of Geomag sets available, so there is a set to suit every child's interests and budget.
Adorable stuffed animals or interactive robots.
Personalised storybooks with their name as the star.
Name a star (also suitable for adults) – they receive a lovely, personalised gift pack and access to the star finder website, allowing them to accurately track the location of the star in real time, from anywhere on earth. How incredible is that? This wonderful gift is available from World Star Register. It is a unique and thoughtful gift. Naming a star for someone special is a unique and personal way to show them how much you care. It is also a fun and educational experience. Learning about the stars and constellations can be a fun and educational experience for both children and adults.
A pair of headphones or earphones, so they can enjoy listening to their favourite shows when travelling, or to use whilst playing with their tech, or even doing homework. This can help with concentration, as it's easier to shut out distractions. I love the JBUDDIES Studio On-ear Folding Kids Headphones – these are well priced at £14.99, volume safe, comfy on little ears and come with a lifetime warranty! Your can't really ask for more. They come in a variety of fun colors to appeal to kids of all ages. Overall, the JLab JBuddies Studio Wired Headphones for Kids are a great option for parents who are looking for a safe, durable, and affordable pair of headphones for their children.
For younger children I love wooden toys, especially versatile building blocks. Kikkerland have a really nice set of blocks – the Stack and Mix Wooden Building Blocks. These provide endless fun for younger children, stacking, building and of course knocking over and starting again. These are gorgeous quality and your child can create their very own silly characters using a variety of faces, patterns and colours.
Another great idea for younger children is a Hey Doodle mat. These are silicone mats that are totally wipeable, meaning they can be used over and over again. Ideal for keeping little ones busy. Whether they like dinosaurs, fairies, animals or vehicles, for £21.99 they can have a fun A3 mat to colour on over and over again. I think these are genius to be honest, ideal for those airport delays, rainy days or even meals out.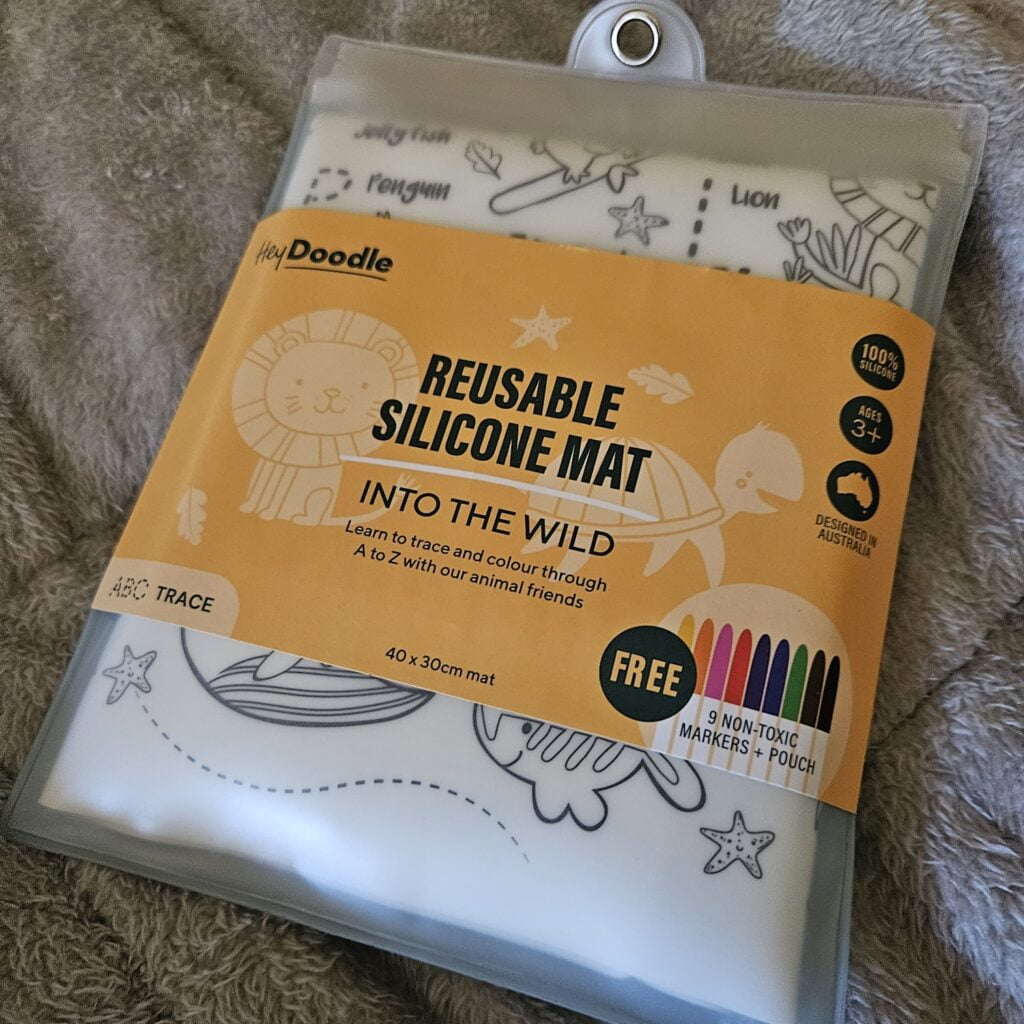 For older children, 14+, you might want to consider the Gel Blaster Surge – this is available from Currys for £59.95. It comes with 10,000 water based Gellets that dissolve after impact, which means tons of fun and zero mess or residue (sounds great, right?) Comes with safety glasses, a USB-C cable for charging, interchangeable barrels and tool. Don't worry – it's ECO Safe too! If there is going to be any team play, there are also interchangeable coloured tips and fins.
---
9. For the Nature Lover: Outdoor Adventures
---
10. For the Philanthropist: Gifts That Give Back
Donations to their favourite charity or non-profit organisation.
Fair-trade products that support artisans and communities.
Eco-friendly and sustainable gifts for a greener planet.
---
Stocking Fillers: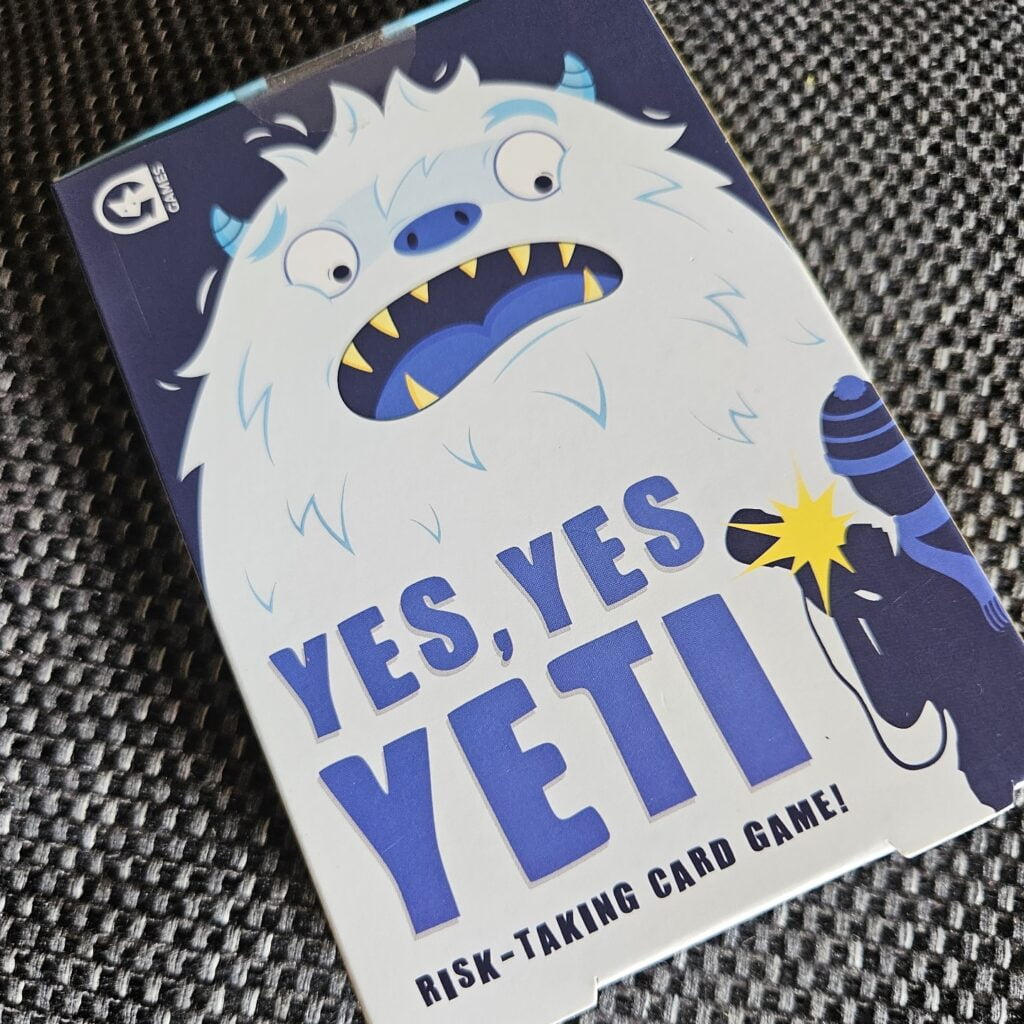 Fluffy socks are always a win in stockings, as are edible treats such as sweets, popcorn and chocolates.
Bath bombs and toiletries often go down well too.
Small games are great in stockings. These days there are loads of fun card games or pocket/travel size games to choose from. Yes, Yes, Yeti! – £9.99 from Ginger Fox is a fun game that would make a great small gift or stocking filler. Race to uncover the mystery of the Yeti's existence in a race against time and your fellow adventurers.
Conclusion:
This Christmas Gift Guide is designed to make your holiday shopping a breeze. Remember, it's not about the price tag but the thought and love you put into selecting the perfect gift for each person on your list.
Don't forget the pets either whilst you are shopping – This flying fish float toy is a great idea for dogs that love to go between water and land constantly and if, like us you have guinea pigs, I can recommend the Piggie Box, which is full of fun toys and treats.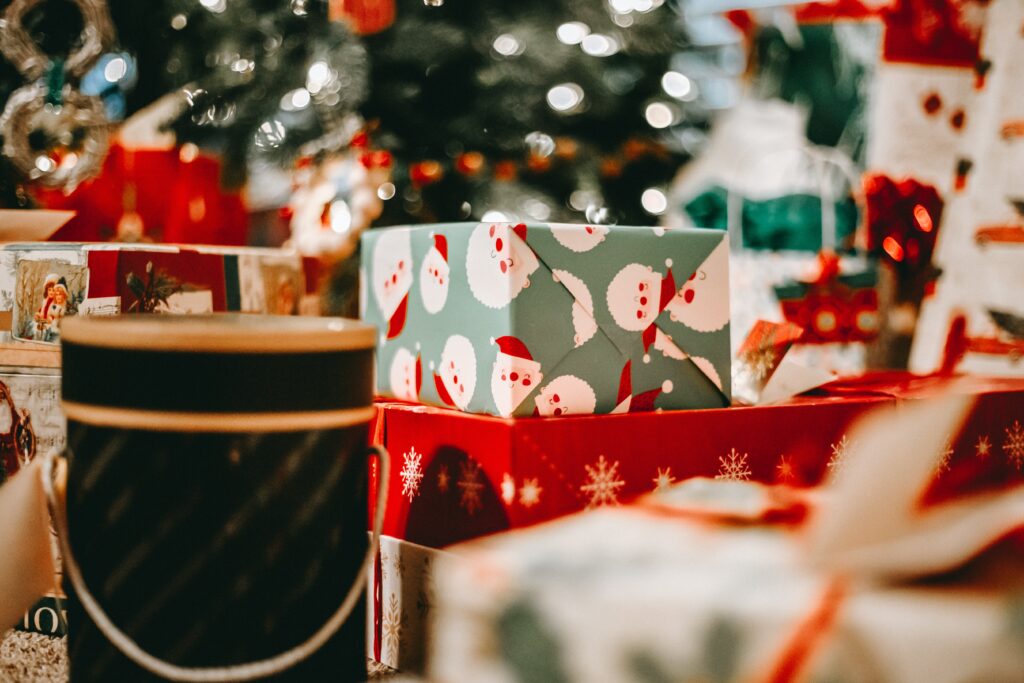 Don't forget about your Christmas Gift Bags, Christmas Tags, and Christmas Wrapping Paper too. If your children's school is doing Christmas cards with their art work on, they are always a good bet as the school will benefit financially.
---
*This article contains affiliate links*