Pistyll Rhaeadr is a waterfall in the Berwyn Mountains, just inside Wales, west of Oswestry and Shrewsbury.
It stands at 240ft (80m) high, which makes it Britain's tallest single-drop waterfall.
Travelling there
Whatever direction you approach from, there is only one way in and out. The road is narrow for the last few miles approaching the waterfall. Single track but with plenty of passing places.
The problems come when there is a stream of traffic in both directions and no where to move, but most courteous drivers can figure it out.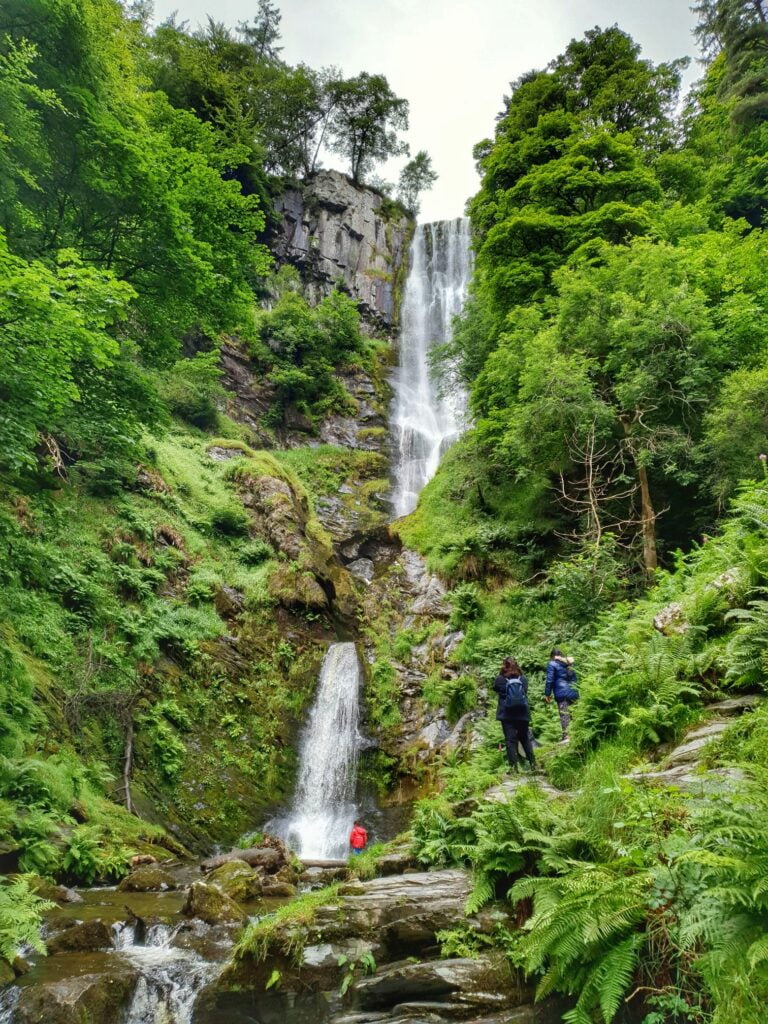 Car parking
There is a car park and then an over spill car park as well. Parking is £5 for the day. Lots of people park on the side of the road to avoid paying which then makes passing a little harder. The car parks are tight but better than being on the side of the road.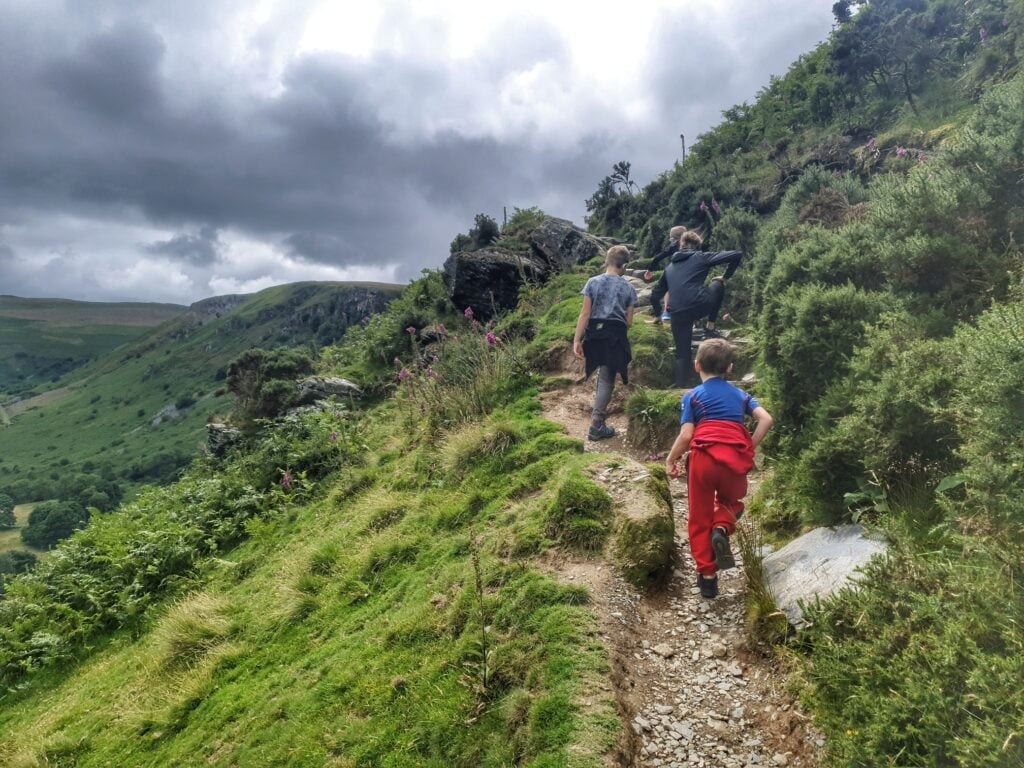 The terrain
The route is not pushchair friendly. If you have a little one, take a baby carrier instead. I saw one family trying to get up with a pushchair and just thought…what a nightmare to be honest. Don't bother!
If you have someone with you who is not very steady on their feet they may struggle. The route is steep in parts and tricky for anyone with mobility issues.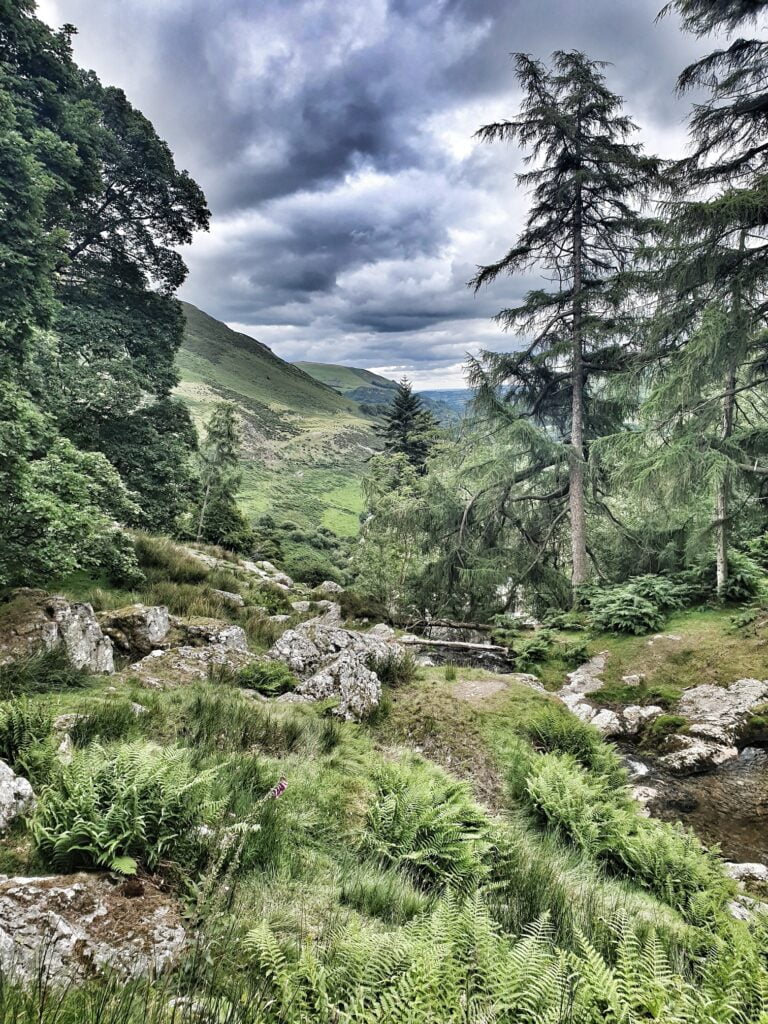 If you have children, it will depend how good they are at walking. My four managed easily but they are used to walking in the mountains. You may need to offer a piggy back or shoulder ride at some point.
The route isn't that clear. We didn't think it was that well signposted, but it made it more of an adventure. There are a few different ways up to the top of the waterfall that vary in difficulty.
Paddling
Take a small towel in a back pack if you are there in Spring or Summer as there are plenty of paddling spots to choose from.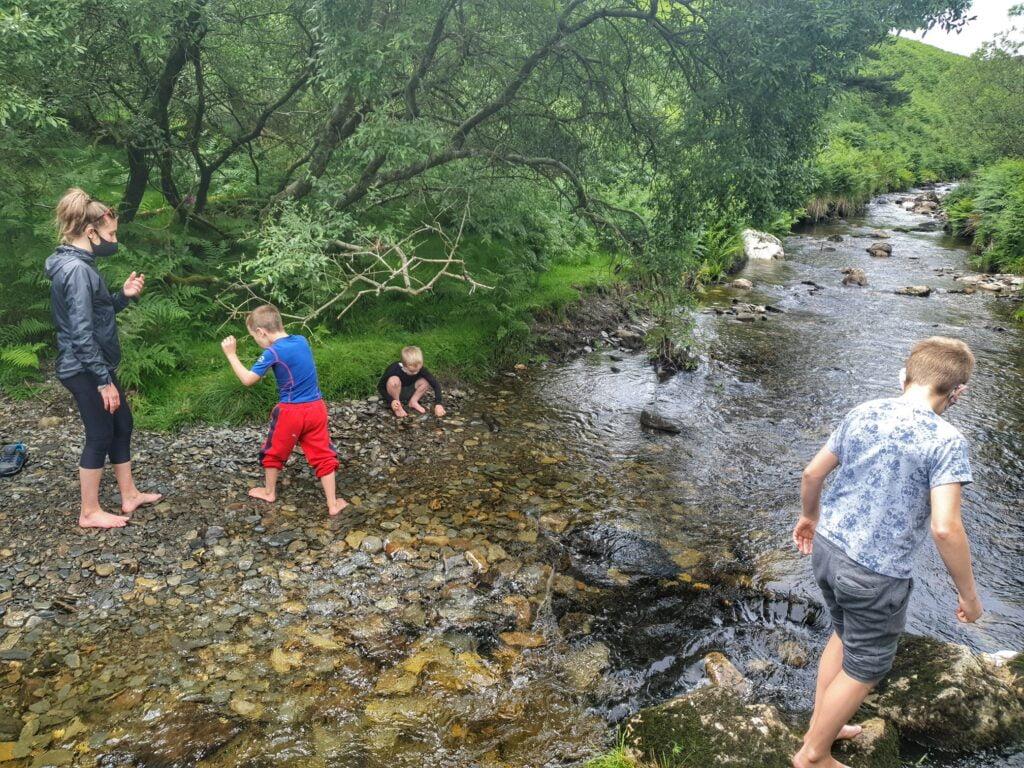 Food, drinks and toilets
Tan-y-Pistyll, little house under the waterfall, is where the tea room and accommodation are located. This is just beside the car park. Here you'll find a welcome cup of tea, a snack or meal with a lovely view of the waterfall from the garden or, when it's colder, a warm logfire to sit by.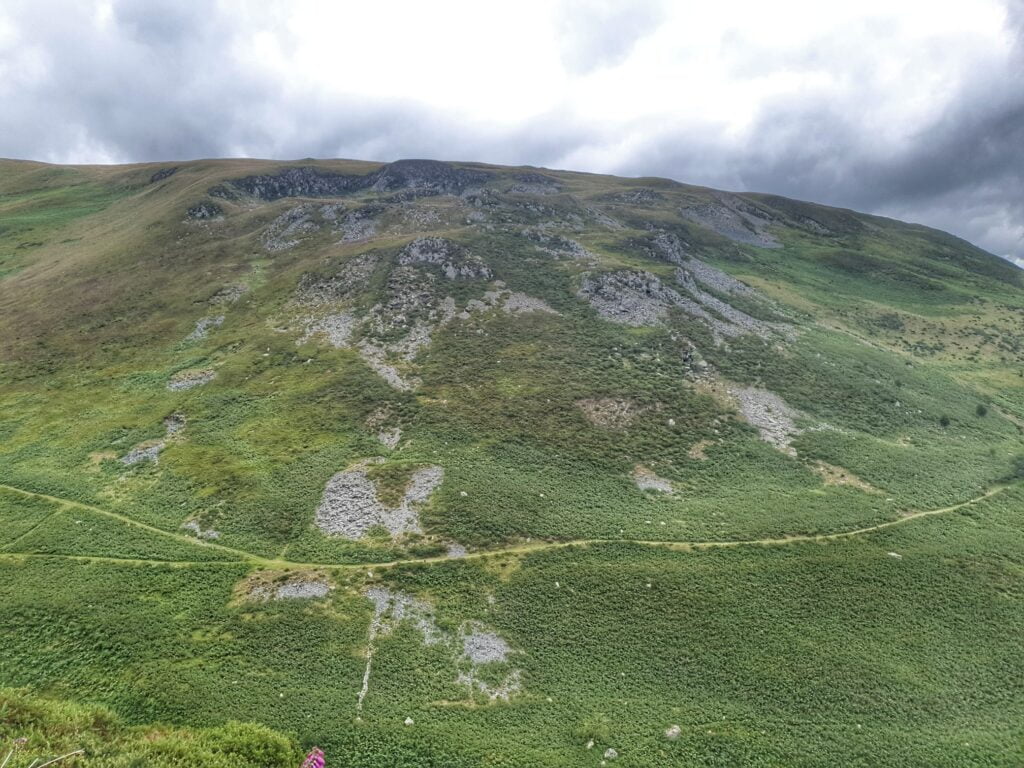 We didn't go inside due the the COVID-19 restrictions but we did buy some ice creams from the little ice cream stall window. Please note, this is cash only!