Our children love books and of course, like so many children, enjoy reading their favourite stories over and over again.
They are very lucky that their grandfather is such a whizz at woodwork as they have a hand made bookcase each to fill with their favourite stories.
What books do your children have on their bookcases?
Reading in childhood is so important for a range of reasons. It is a fun activity, when you read together it's quality bonding time with your children, it helps to develop their language skills, improves their vocabulary, focuses the mind and aids concentration, and provides a stimulus for their imagination – just to name a few!
At the moment our ten year old is enjoying reading things like:
Malory Towers
Dork Diaries
The Famous Five
Pony Club Secrets
Pippa Morgan's Diary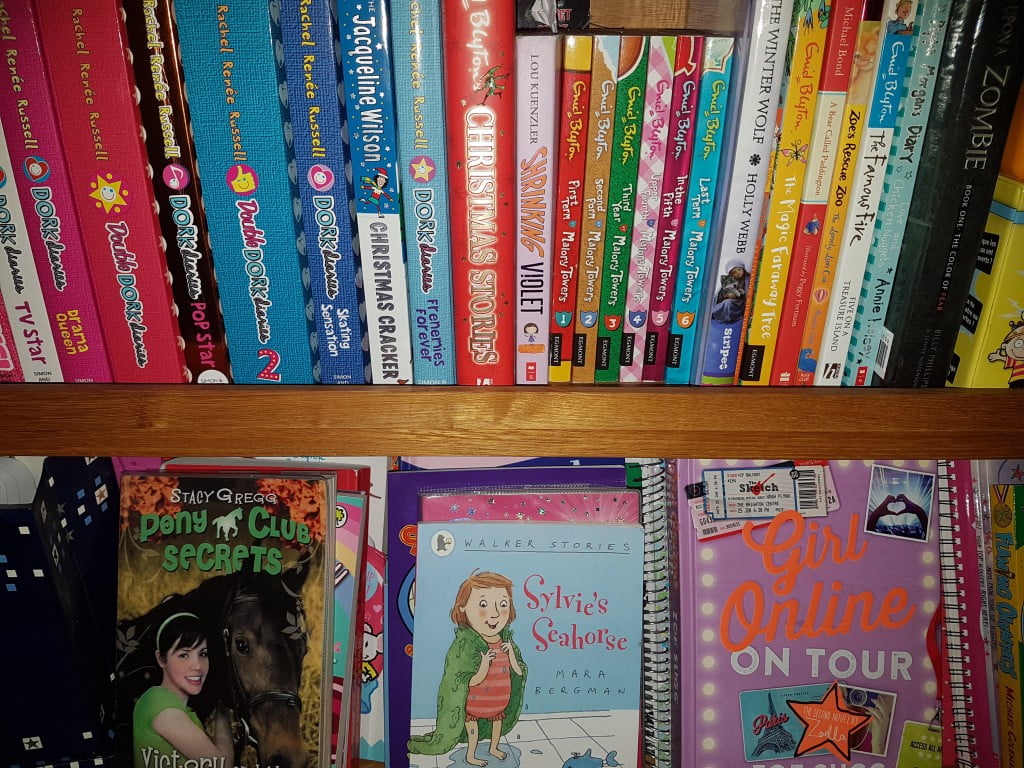 Our eight year old is loving things like:
Diary of a Wimpy Kid
Goosebumps
The Chronicles of Narnia
Anything by David Walliams
Anything by Tom Gates
Anything by Roald Dahl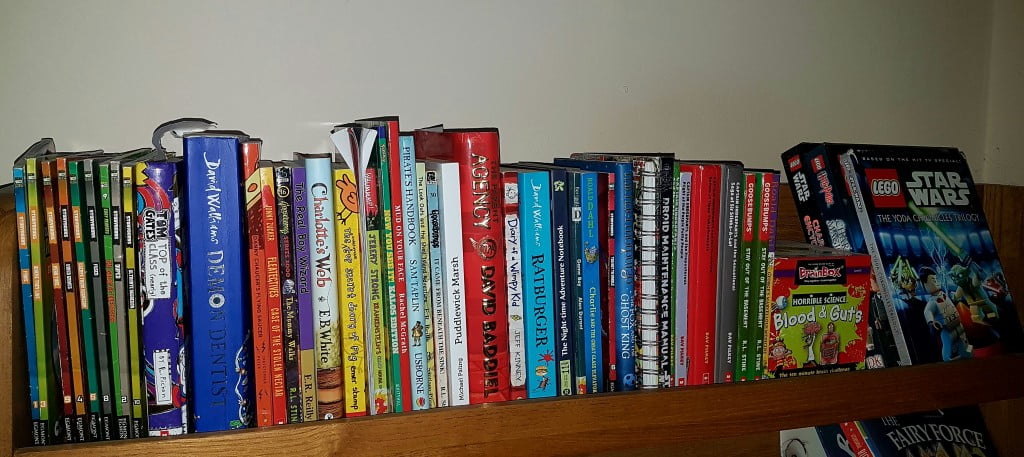 Our three year old is loving:
The Gruffalo's Child
Stick Man
The Meg and Mog books
We're going on a bear hunt
Our two year old is loving:
Anything about Dinosaurs
Monkey Puzzle
We're going on a bear hunt
Spot the dog
Although they have their own bookcases, they all share their books and swap around and the older children love to read to the younger ones. I know that it's all the rage to have all books on a kindle now, but really, as far as books go, I really don't think you can beat the real thing!
We make time every day for books, even if there are lots of other things to do – there is always time for a story!
Which are the books you know by heart because you read them so often? For us it's always things like The Gruffalo, or Monkey Puzzle.