Halloween is coming and as always the children are super excited, but who said that Halloween just had to be for the children?
Over at 31Dover they've nominated themselves the unofficial sponsors of Halloween this year, and with so many incredible themed bottles it's not hard to understand why. So if you're having a grown-up Halloween party or even just fancy some spooky cocktails once you've put your little witches and wizards, ghosts and ghouls to sleep, then you need 31Dover in your life.
What's your favourite cocktail?
What about whipping up some of your favourites with a devilishly good Halloween twist?
True Death
1 Lime Wedge
1½  shots of Tequila
1 tsp Grenadine
1 tsp Crème de Cassis
topped up with orange juice
Start by chilling your cocktail glass by putting it in the freezer. Now pour the tequila and orange juice into a cocktail shaker and squeeze the juice from the lime on top. Add ice and shake until well chilled. Strain into the chilled glass. Spoon the grenadine down the side of the glass and let it sink to the bottom. Do the same with the crème de cassis. Serve right away.
Vampire's Kiss
25ml blackberry syrup
45ml vodka
60ml cranberry juice

Combine ingredients in a shaker filled with ice cubes. Shake vigorously and pour into a glass. Serve.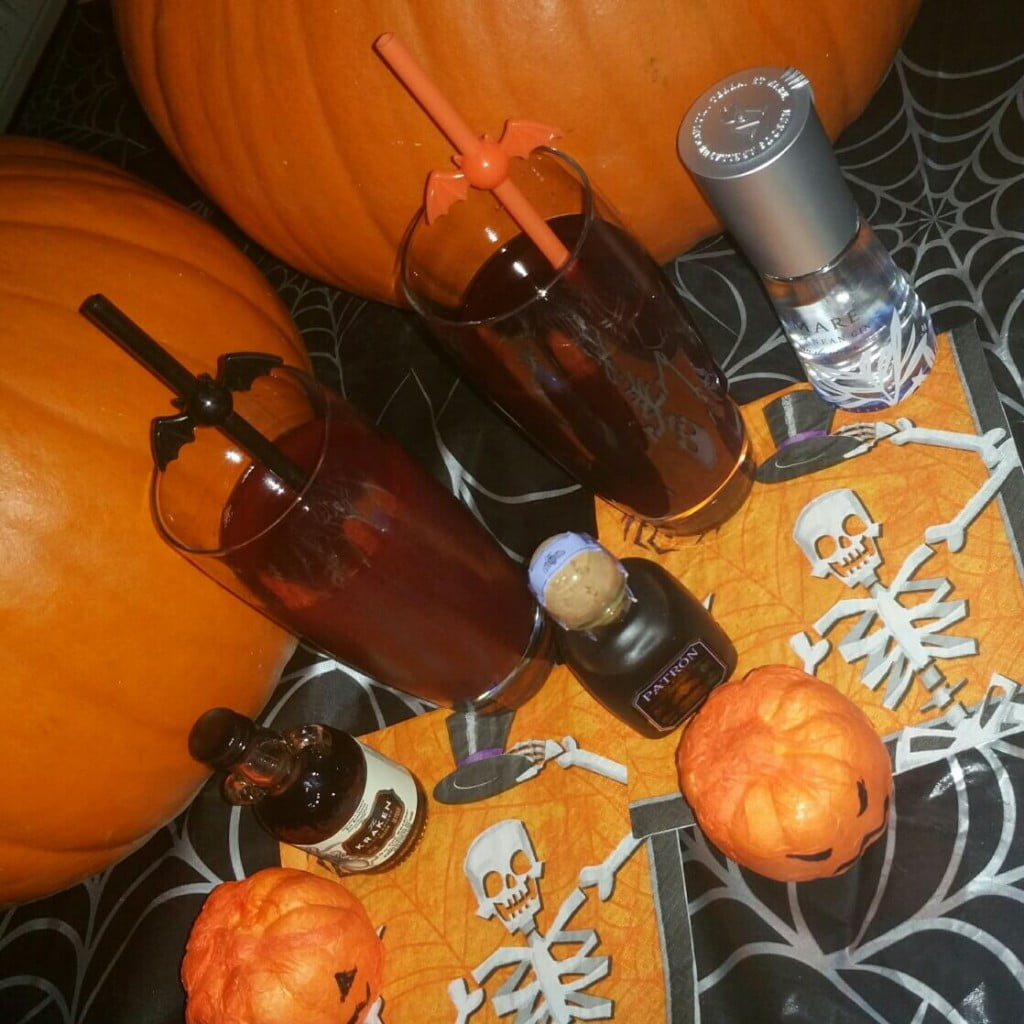 Witches' Brew
1 shot of gin
3 shots of Merlot
1 shot of Port
1 spoon of brown sugar
Heat on a low flame, do not allow to boil or bubble in your cauldron! This is the Halloween version of mulled wine! Serve in thick glass or mug and garnish with lemon and orange slices and a cinnamon stick
Any of these take your fancy?
Now comes the really exciting part. We've teamed up with 31Dover to offer one lucky Mummy Fever reader the chance to win a bottle of Absolute Vodka, so you can come up with some of your own ghastly creations!
All you have to do is complete the easy widget below, it couldn't be simpler.
Good luck!
UK entrants only please.
Win a bottle of Absolute Vodka from 31Dover