In my adult life I am very guilty of having an excess of black items in my wardrobe. Anyone else ever look at things in other colours and then just end up getting the black one?
I used to get a bit hung up on this and try and force myself to get something in a different colour, but the truth is – I love black and so many things look so much better in black.
There are so many reasons why you can't go wrong with black, here are just a few of them:
Black is versatile
It is a bit of a cliche statement I know. When I say it out loud I can hear my mum and grandma saying the same thing. "You should get the black, it's so versatile" – Cliche maybe, but also true right?
You can literally wear black for any occasion, any time of year, and it suits everyone. Everyone looks good in black. There's no occasion it's inappropriate for and anyone from any background can wear it.
Black is versatile. Period. Like this Cowl Neck Ruched Midi Dress from Femme Luxe. Super soft and so comfy to wear, this could be worn for so many different occasions year after year.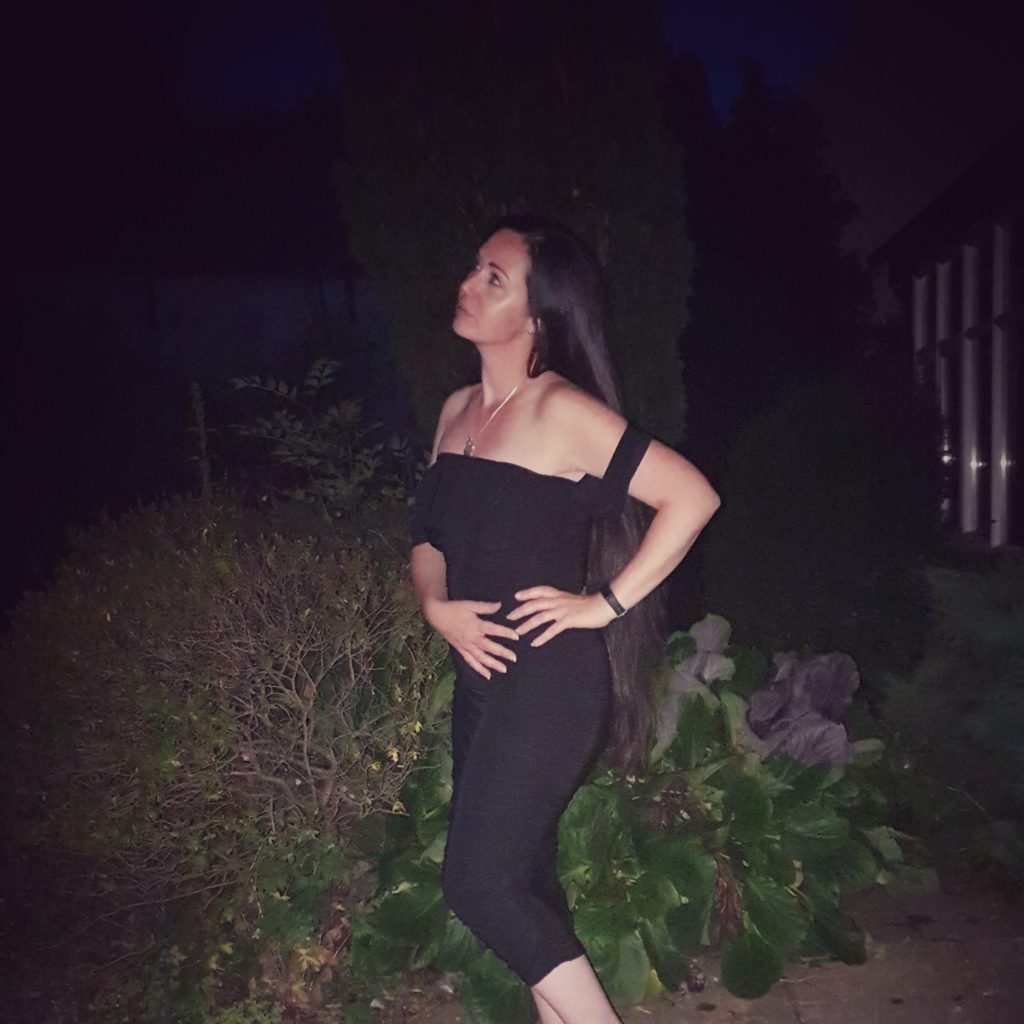 Black is simple
There's a reason all the really successful business people in the world have very simple wardrobes. Lots of black, and white and basically lots of the same thing or variations on the same thing – it just simplifies life a huge amount.
They don't need to waste time wondering what goes with what, or if they have a colour clash – they just get dressed and get to work. Simple.
Black does make everything more straightforward, you aren't left wondering if something goes or doesn't, or if what you are wearing is appropriate for the occasion.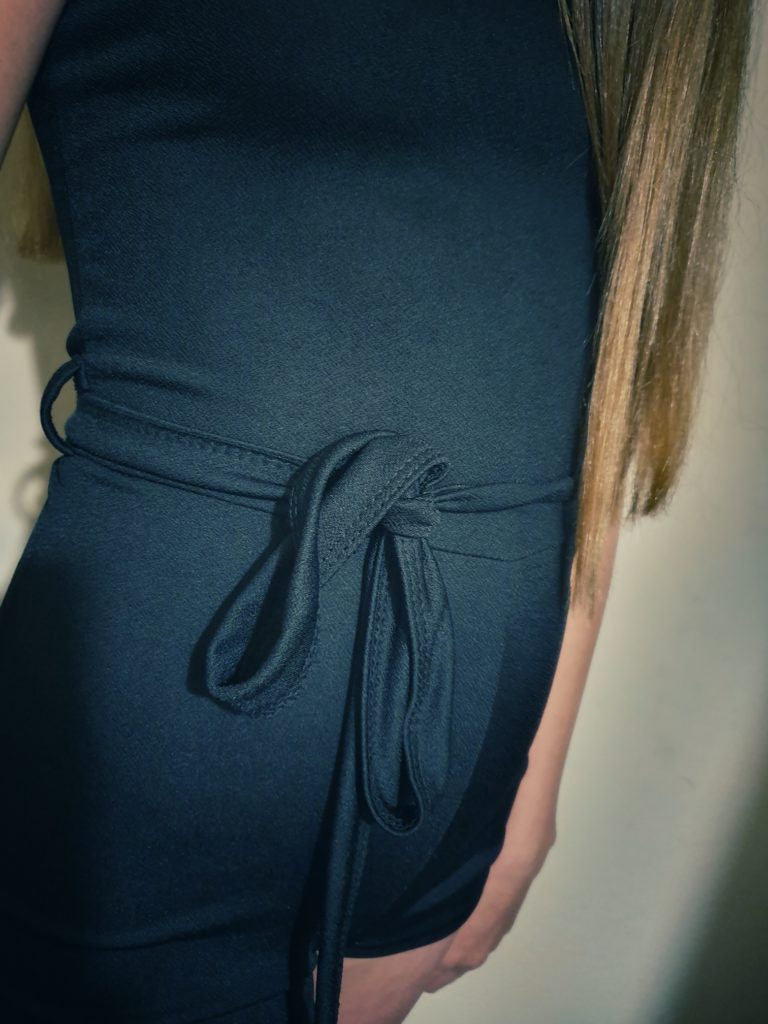 This one shoulder playsuit is simple, yet super stylish. Easy to wear and can be dressed up or down – like any good black outfit!
It's smart and sleek
It doesn't matter whether it's black sweatpants, a LBD, fitness leggings, a blouse or jeans – black looks smart, no doubt about it.
Black anything has that sleek look that just looks good. Do you agree? What's your favourite item of black clothing to wear?
This cute little Black Long Sleeved Crochet Top looks really smart with jeans or a skirt. This is available in three different colours, but who needs them when the black looks so good?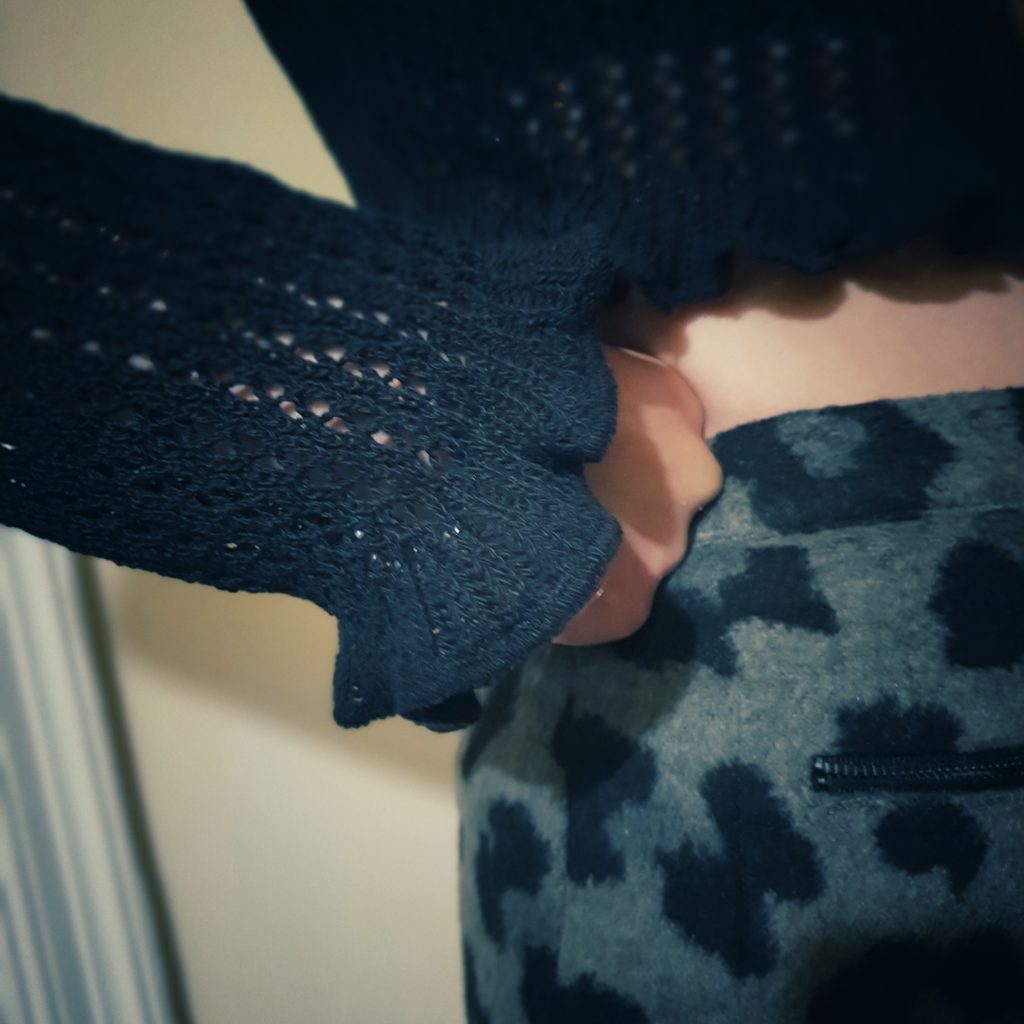 It's badass
If you intend to attack life as a ninja warrior then black is for you. Black screams 'badass' and there have been studies around the perception of people who wear black – basically, don't mess with them, they mean business. One study surveyed over 1,000 people to establish what qualities they associated with which colours. Black came out very positively in all the categories and was particularly associated with being attractive, confident and intelligent. Whilst red was also associated with confidence, it was also linked to arrogance, which black was not.
It's interesting that colours can make such an impression and give a person a very specific perception of another person. What do you think?
I actually think that part of the reason I've always gone for black is because I don't want to stand out, which is interesting because that comes from a place of low confidence. Although, I've always felt 'better' in black than anything else.
This dress for example, the Black Slinky Ruched Backless Midi – I would NEVER consider putting on in a different colour. It comes in five other colours, but I'd never even look at them over the black.
How much black do you have in your wardrobe? I would say mine is 75% black and has probably even more than that in the past. Do you have a favourite black item in your wardrobe, or something you own that you'd never dare wear if it wasn't black? Let me know in a comment below.
I've shared a few reasons why black things rock, but how many more can you think of? I think the most important thing to remember is that just because we wear a lot of black doesn't mean we don't live colourful lives!
This is a collaborative post.