I absolutely love canvas prints. We had lots up on the walls in our old house and having recently moved, most of them are still in boxes, so I'm missing seeing them.
Do you have canvas prints? I much prefer them to framed photos, and most of our family pictures are displayed on canvas, rather than in glass frames. Most of our prints however are in glass frames, I've never particularly considered using canvas for other things.
I've recently come across a company called Colorland, who create a whole range of stunning canvas prints for the home, as well as producing your images on canvas, mugs, magnets and so on.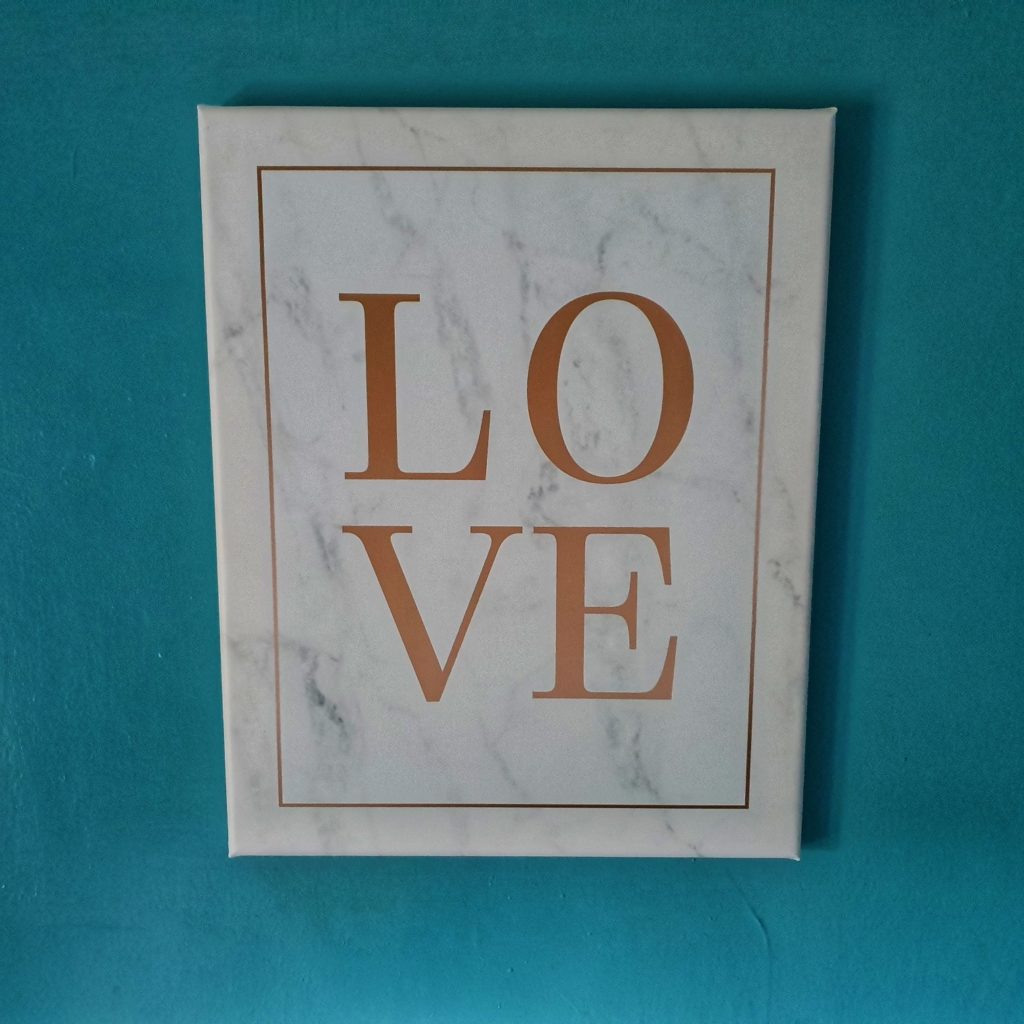 We loved this marble and rose gold LOVE print, which looks so nice and is beautifully put together.
This comes with a free hanging kit, on a wooden frame of 2 cm. It is available in two different sizes, and you can even find a matching mug!
You could use this on its own like we have, or as part of a collection of decor on your walls – it's pretty versatile.
Colorland have a huge selection of images to choose from, so you can create your desired look. The pieces are quite different to other things I've seen around, which I love. There's something suitable for every room in the house too.
Whether you want something pretty, black and white, loads of colour or quirky and different, you'll find something to suit.
Get a discount on your canvas print
If you fancy hanging a canvas print from the range in your home, simply follow this link, and select the print you like, entering MUMMYFEVER at the checkout. This will take your print down to just £13.99 plus postage – and that's for the larger print.
This is a collaborative post.