Buying toys for children can be split into a few outcomes. There's the toys you buy because your child has seen the advert a million times and you can't escape – these are often expensive and quite possibly total *rap. These toys you curse over multiple times and vow not to be so sucked in next time.
Then there's the toys that sell themselves well, perhaps you think they are a good idea, perhaps your child – then, well then, they play with them once! These toys crush your parental soul. They probably weren't cheap either and you can't understand why your child prefers wrestling with their sibling or playing in a box more than playing with these toys.
Then there's the toys that get so much love, you too could kiss them. They are played with over and over again, passed down through siblings, played with by friends children when they visit and not only do they still look like new, they probably didn't mean you had to re-mortgage your house either. These toys – WE LOVE THESE TOYS.
At our house the wooden train sets fit into this category. The children's love for these never seems to go away. They keep coming back to them, over and over again. Their play is brilliantly imaginative when playing with their wooden railways and all the accessories you can get to go with them, and it is a total joy to watch and of course, join in when invited!
We've had a range of wooden railway parts over the years and to be honest, we tend to just bring them all together and the children play with them as one big set. Many of the wooden railways are compatible with each other, making them really versatile play sets.
We've had a lot of BRIO and Hape sets and parts over the years, but we've recently come across Wooden Railways, who supply a huge range of wooden trains, track parts and accessories that are compatible with the bigger brands, but for a fraction of the price.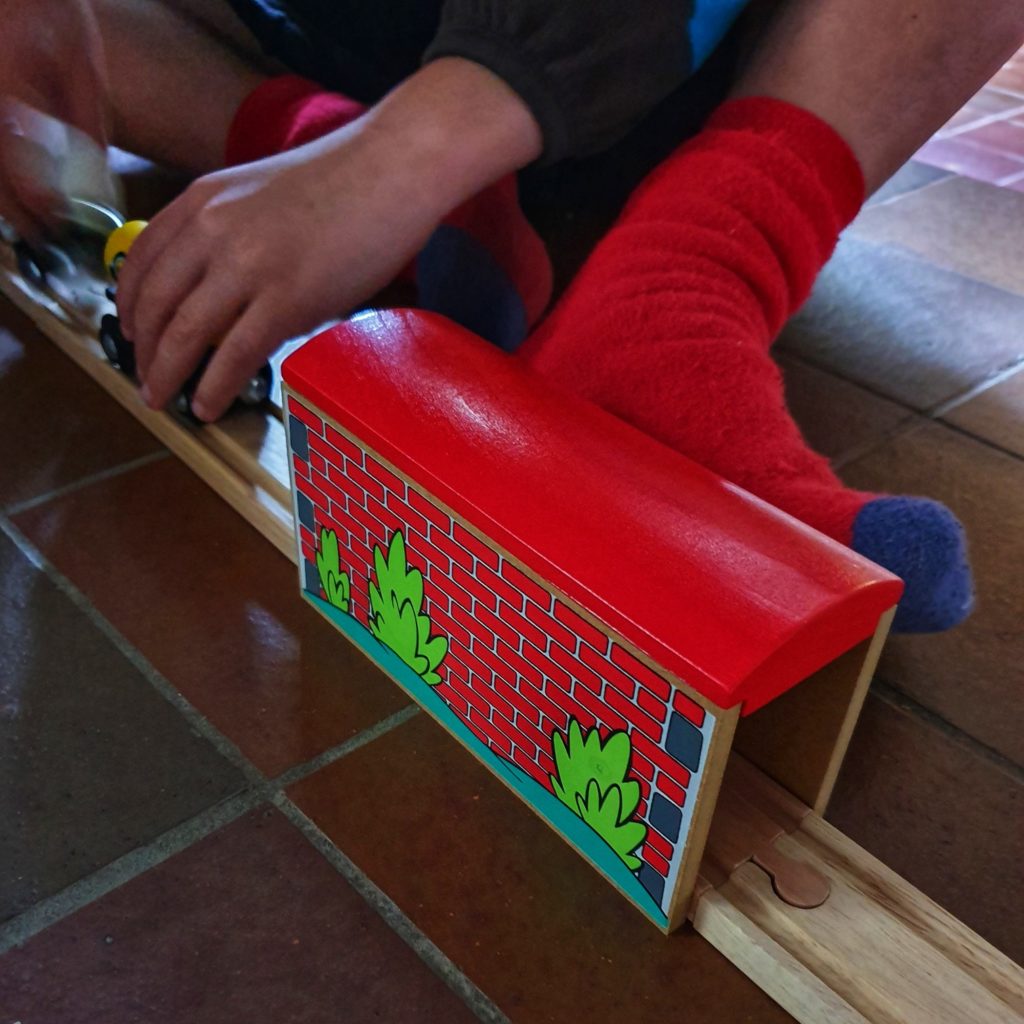 These are incredibly good quality and so durable too. We are really impressed. Don't worry if your little one is a huge Thomas and Friends fan, as they stock a whole range of those to, just without the premium price tags.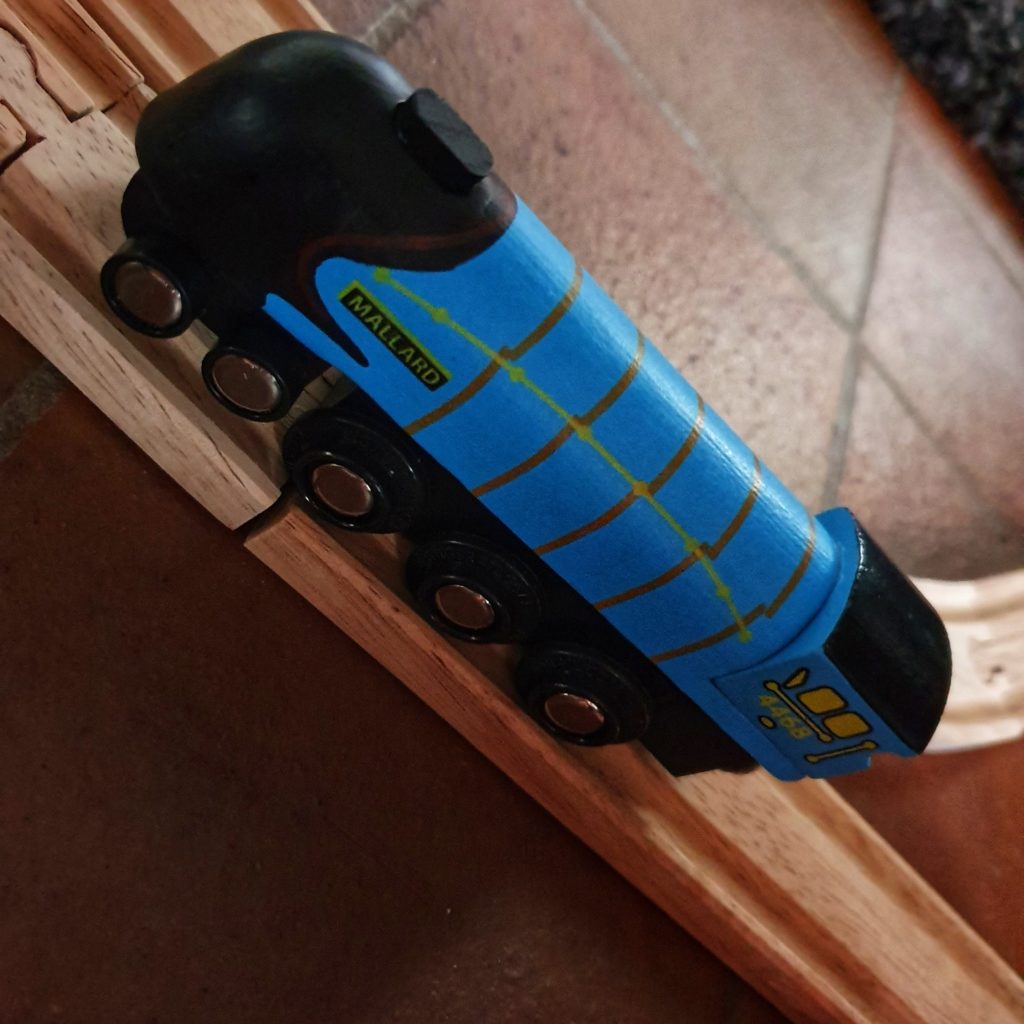 These trains are all beautifully painted and would make a fantastic addition to any little person's train collection!
WoodenRailways.co.uk is a family run business located in the Hampshire countryside, established to help customers start and add to their existing wooden railways easily and more importantly, affordably.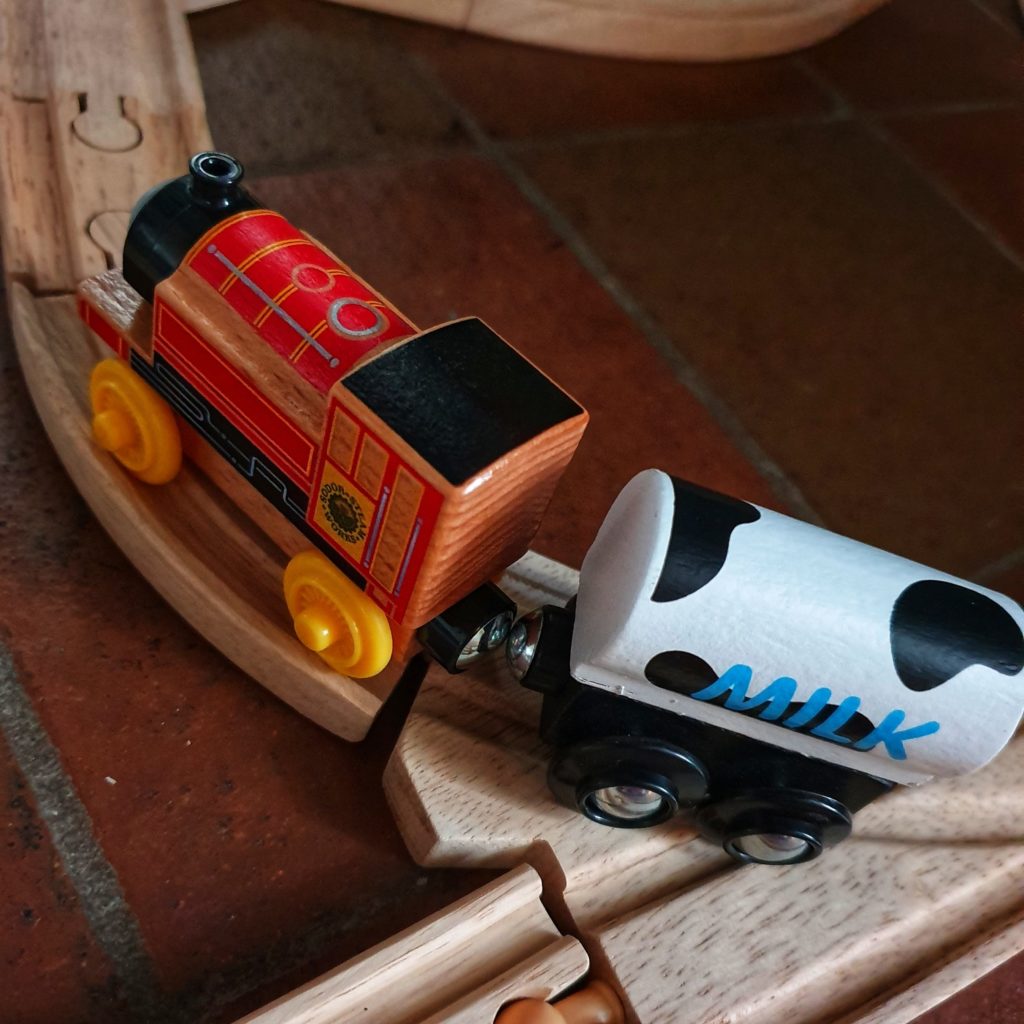 There is hours of fun to be had with wooden train sets like these. We also find them quite portable toys, if we are heading away (in the car) we will pop a few bits of track and some trains in and take them with us.
Do your little ones have a train track collection?
This is a collaborative post.