We have already been fairly lucky with the weather this summer and whilst it might be hitting a rainy spell at the moment (anyone else been affected by scary thunder storms?!) we're holding out hope for the sun to come back out again before the season is out. Of course, there are many great things about getting a bit of sunshine during the British Summer, but one of the best has to be enjoying time with family and friends by hosting a big old BBQ.
There's something about the novelty of cooking outdoors that really brings everyone together, and we Brits know that we should make the most of the first sign of sun – because before you now it the heavens will be open and we'll be stuck inside again.
BBQ's are fairly easy to do even if you're pushed for time – few burgers, sausages and an option for the veggies, burger buns, tonnes of nibbles and a bit of potato salad – but how about really going all out when it comes to your summer soiree? If you're thinking of hosting an outdoor extravaganza but are unsure where to start when it comes to the BBQ (lighting it would be a good place) then here are some great ideas to really spice up your evening cook out – booze included!
The Food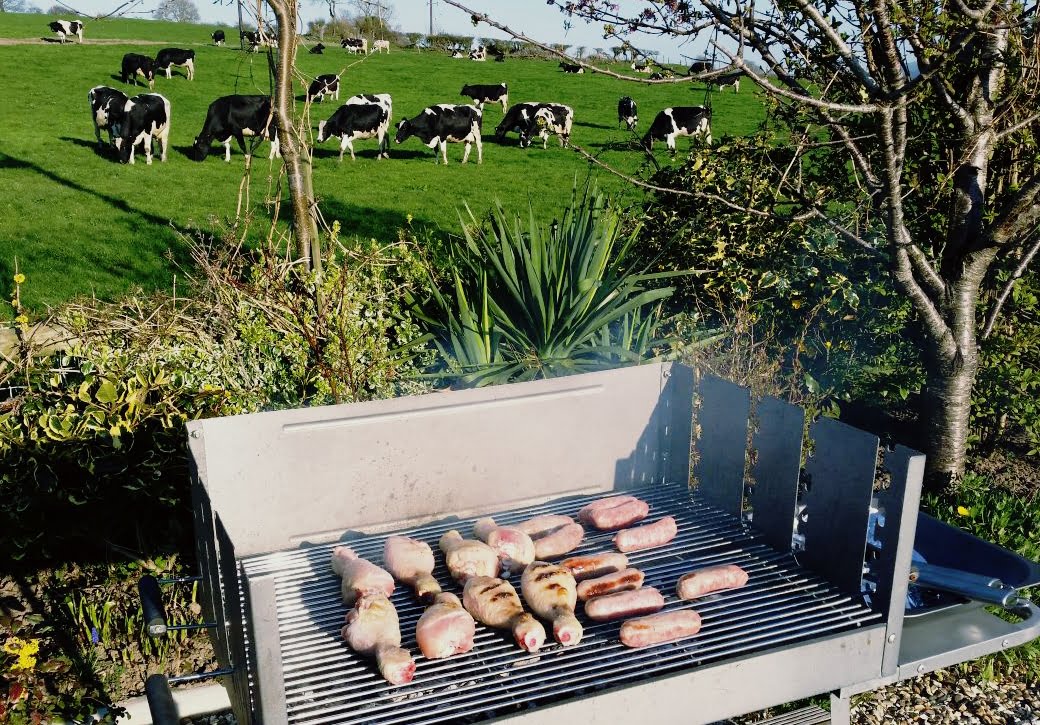 Catering for a big group can often seem like a pretty daunting task  – especially if you want to stray away slightly from the generic over cooked burgers and cremated sausages that often make an appearance at BBQ's. Before you start to panic because your guest list is growing in size (plus ones etc) and you have no idea how you're going to feed them all – just stop and think.
Write down how many guests you are expected (this number does often change nearer the time) and think of large side dishes you can make to accompany the meat that is going onto the BBQ. Lentils and Quinoa are great for bulking out a salad and a little goes a long way. Why not cook a load of Quinoa, put in a large bowl with salad of your choice, some spices and some pomegranates  – a delicious, fruity side salad that is ready in no time.
In another bowl why not try and jazz up your average potato salad? Bake and slice four large sweet potatoes (into either discs or wedges), throw into a bowl with some smashed avocado, tomatoes and crumble over some feta. Drizzle with a little Tahini (you can either make your own or buy it in the jar) and scatter with some pine nuts or pumpkin seeds.
A big tray of home-baked nachos and loads of mature cheddar is also a definite crowd pleaser! As for the meat, skewers are always a quick and delicious treat for your guests and great combinations include halloumi and chorizo, chicken and prawn or pork and pineapple! (Don't knock it). Got vegan guests? Grilling Aubergine or Portabello Mushrooms on the BBQ are delicious and meat free. Alternatively, why not marinade some tofu and throw that on? (We won't judge, if, after all that time in the kitchen, you shop buy the dessert!)
The Drink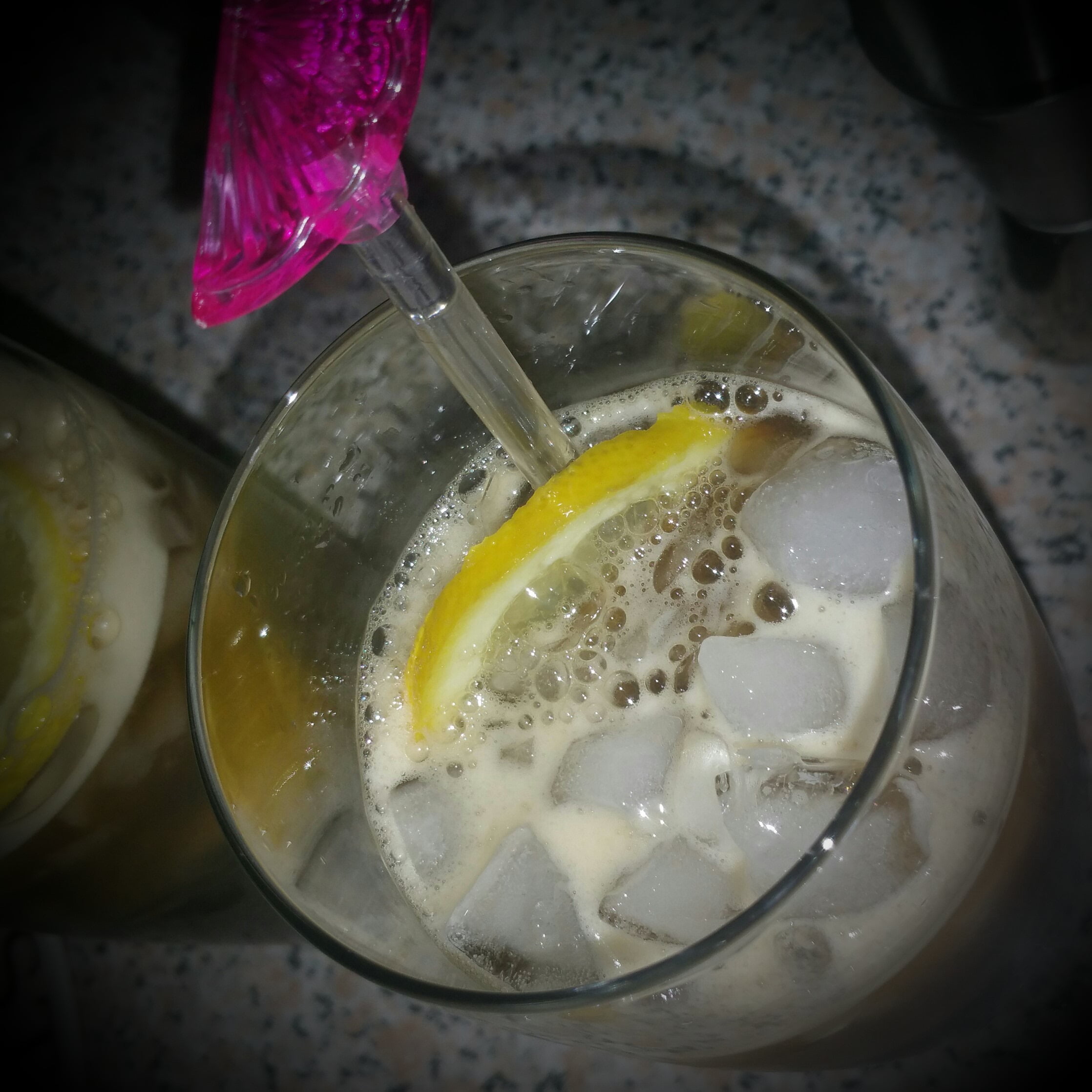 Whether you're inviting a rowdy bunch or not, we're sure everyone would like to let their hair down and have a little something to drink. Of course, buying alcohol for guests can quickly get pricey so you have to be clever about it.
Punch bowls might seem a little 'American house party' but if you do them properly, they can really be a great way of impressing guests and saving money at the same time. Some great sophisticated (not your typical sickly sweet fruit punch) include watermelon, lime and prosecco, and mint and cucumber gin coolers. Leave them in big jugs and guests can help themselves!
For the non-drinkers you can make mocktail versions or even whip up some homemade lemonade with fresh lemons, soda water and sugar!
The Atmosphere
Whether you have a huge outdoor space to host your guests or you're just having a select few in your modest backyard, outdoor lighting is definitely important because it will likely go dark whilst your party is in full swing. There are some great choices when it comes to illuminating your outdoor space including solar powered spike lights that stick in your grass, or even LED decking and spotlights if you wanted something a little more permanent (it really depends how often you use your garden).
LED lights are also a great alternative to lighting your garden with regular halogen bulbs because they last a lot longer and cost less. It's a win all round!
The Entertainment
I'm not saying stand up with a microphone and perform your best Madonna, or keep the neighbours up all night with a drum and bass DJ set, but a few silly party games and a little music will really make sure your BBQ is one to remember!
Ideas for fun games is a good old-fashioned piggy in the middle (all you need is a ball) which is always a laugh (especially when a few drinks are involved) and team quizzes (you can either make the quiz up yourself or buy some fun question cards for cheap online!) As for the music – an iPod dock and some summery Spotify playlists should definitely do the job!
The Essentials
To finish is a list of the essentials you will need, no matter how big or small your bash. First things first, is the BBQ itself. Whether you are a regular griller and have an all singing, all dancing grilling machine, or you're new to the game and have played it safe with disposables  – the BBQ itself is definitely the guest of honour at your party.
Secondly, disposable plates, glasses and cutlery. No it doesn't have to be paper plates and tiny plastic cups kids party style, you can get a whole range of fancy, throwaway silverware (including disposable wine and prosecco glasses) that you will be ever so thankful for when you can just chuck it all in the bin instead of tackling an over-stacked dishwasher and a dirty sink the next morning.
Lastly, some spare meat/fish. Cooking on a BBQ is great fun but there is a slight chance you could burn some of the food on your first go (practice makes perfect) and so be sure you have a back-up so that none of your guests go hungry if you accidentally make those burgers a little too crispy.