When the rain starts pouring, and your plans for outdoor adventures with the kids are suddenly dashed, it can be challenging to keep the little ones entertained indoors. Don't fret; rainy days provide the perfect opportunity for creative and budget-friendly indoor activities that will keep your kids engaged, learning, and having a blast. In this article, I will explore six fantastic wet weather activities that won't break the bank and are sure to put smiles on your children's faces.
Indoor Treasure Hunt
Transform your home into an exciting treasure hunt destination. Create a set of clues or a treasure map, and hide small prizes or treats throughout your living space. Your children will enjoy deciphering the clues and hunting for the hidden treasures. This activity encourages problem-solving, teamwork, and creativity while providing hours of indoor fun. Plus, you won't need to spend a dime on expensive props or materials!
Arts and Crafts Galore
Rainy days are a perfect opportunity to unleash your child's artistic talents. Gather up some basic art supplies like coloured paper, markers, crayons, glue, and scissors, and encourage your children to get creative. You can suggest specific art projects, such as making greeting cards, creating a family portrait, or crafting paper animals. Art activities promote fine motor skills, creativity, and self-expression without breaking the bank. The Works is brilliant for craft supplies. I've ordered tons of things from here in the past for a range of crafting activities.
Bake and Decorate
Baking treats together is a delicious way to bond with your kids while staying indoors. Let them help you prepare cookies, cupcakes, or brownies, and then focus on decorating the baked goods. Use colourful icing, sprinkles, and edible decorations to make your creations pop. Not only will this activity satisfy your children's sweet tooth, but it also teaches them valuable kitchen skills and teamwork.
Build a Fort
Building a fort is a classic rainy day activity that sparks imagination and fosters creativity. Use blankets, cushions, and furniture to create a cosy and comfortable indoor fort. Once the fort is complete, your children can read books, play games, or even have a picnic inside. This simple yet exciting project doesn't require any special materials, making it a cost-effective way to entertain your kids during wet weather.
If you don't want to use your cushions Make A Fort and Hobbycraft have cardboard ones you can purchase for colouring, painting and building.
DIY Science Experiments
Turn a rainy day into a day of scientific discovery. You can find numerous easy and budget-friendly science experiments online that use everyday household items. From making a volcano with baking soda and vinegar to creating a rainbow with a glass of water and a flashlight, these experiments will entertain your children while teaching them valuable scientific principles. The best part is that you don't need to invest in costly lab equipment; all you need is a curious mind.
Family Movie Time
If the weather outside is too dreary for outdoor activities, a family movie time can be a cosy alternative. Pick a family-friendly movie, make some popcorn, and snuggle up with your kids on the sofa. Discuss the movie afterward to encourage critical thinking and bonding. You can also use this time to introduce your children to some classic films that you loved as a child.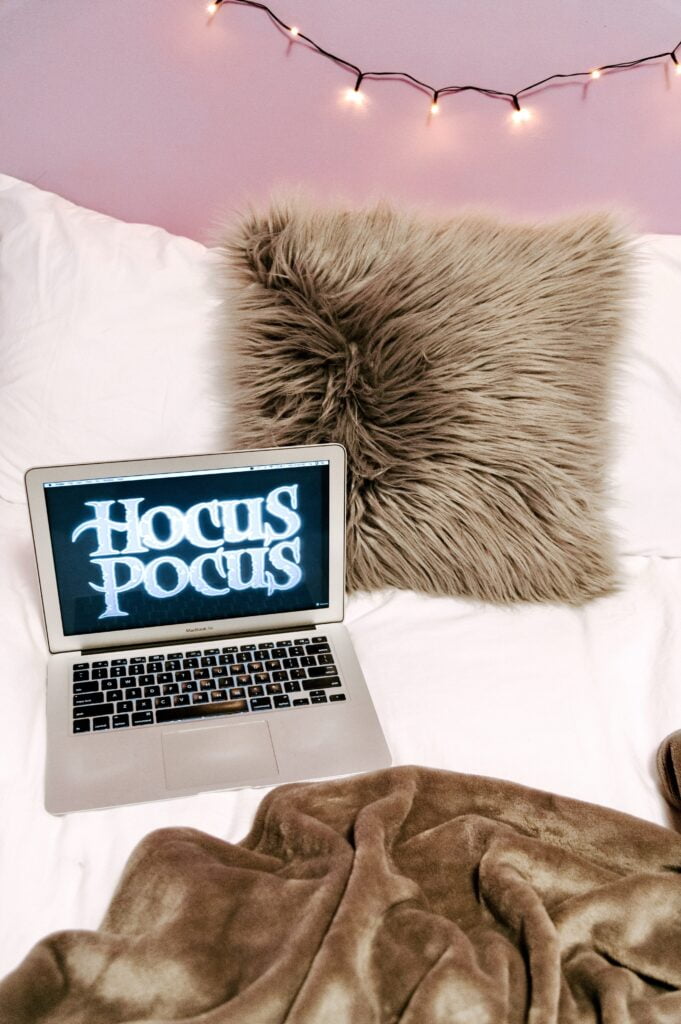 Final Thoughts
Rainy days don't have to be a source of frustration for parents. Instead, they can be an opportunity to engage with your children in fun, educational, and budget-friendly activities. From treasure hunts to indoor baking, these six activities will keep your kids entertained while strengthening your family bonds. So, when the rain starts falling, you can look forward to quality time indoors with your children, making memories that will last a lifetime.