Qatar, a captivating blend of modernity and tradition, offers a unique family-friendly travel experience in the heart of the Arabian Gulf. From stunning architecture to cultural treasures and outdoor adventures, there are plenty of exciting activities for kids of all ages to enjoy. In this blog article, I will explore the best things to do with kids in Qatar and recommend family-friendly accommodations for a memorable stay.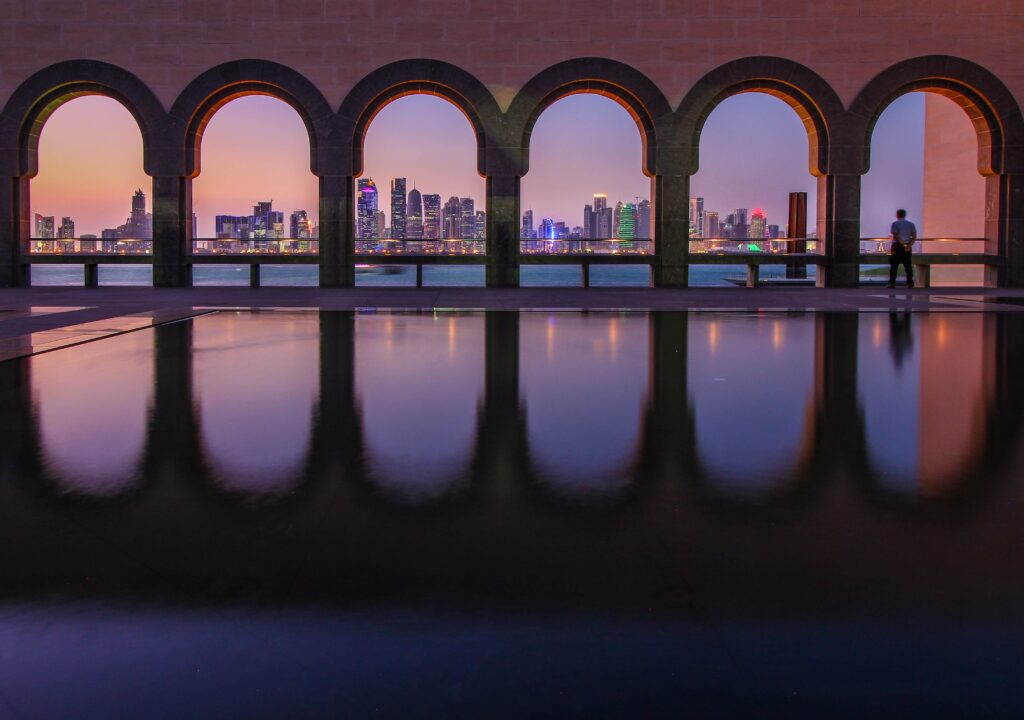 Things to Do with Kids in Qatar:
Visit the Museum of Islamic Art (MIA): Start your family adventure with a trip to the Museum of Islamic Art in Doha. The MIA boasts a captivating collection of Islamic art spanning centuries. The stunning architecture of the museum and its waterfront location provide an excellent backdrop for a family photo.
Explore Souq Waqif: Souq Waqif is a bustling market where you can immerse your family in Qatari culture. Explore the narrow alleyways, shop for traditional handicrafts, and enjoy a meal at one of the many restaurants offering both local and international cuisine.
Discover Katara Cultural Village: Katara is a cultural hub where your family can attend art exhibitions, enjoy live performances, and explore its beautiful beachfront. Don't miss the amphitheater and the Cultural Village's famous pigeon towers.
Take a Desert Safari: Venture into the Qatari desert for a thrilling desert safari. Kids will love the exhilarating dune bashing, camel rides, and the opportunity to witness a mesmerizing desert sunset.
Visit the National Museum of Qatar: Explore the history and culture of Qatar at the National Museum of Qatar. Its unique design, resembling desert rose crystals, is an attraction in itself. The museum's interactive exhibits make learning about Qatar's heritage engaging for children.
Discover The Pearl-Qatar: The Pearl-Qatar is an artificial island offering a mix of shopping, dining, and entertainment options. Stroll along the picturesque marina, enjoy a family meal, and let the kids play at the parks.
Aquatic Adventures at Aqua Park Qatar: Cool off at Aqua Park Qatar, the country's largest water park. With water slides, wave pools, and lazy rivers, it's a perfect destination for a family day of fun and excitement.
Visit Sheikh Faisal Bin Qassim Al Thani Museum: This private museum houses an impressive collection of artifacts from around the world. Kids can explore vintage cars, historical manuscripts, and cultural items in a serene desert setting.
Family-Friendly Accommodation:
The Ritz-Carlton, Doha: Offering a private beach, excellent dining options, and a dedicated kids' club, The Ritz-Carlton, Doha, is a top choice for families seeking luxury and comfort.
Mondrian Doha: Known for its striking design, this hotel offers family-friendly amenities like a rooftop pool and a play area. It's conveniently located near popular attractions.
Sheraton Grand Doha Resort & Convention Hotel: This beachfront hotel features a family pool, waterslides, and spacious rooms. It's an ideal choice for families looking for a relaxing stay.
InterContinental Doha: This resort offers a private beach, kids' club, and various dining options. Its beachfront location provides stunning views of the Arabian Gulf.
Oryx Rotana Doha: Conveniently located near the airport, this hotel offers family rooms and a fantastic outdoor pool area where kids can have a blast.
Conclusion:
Qatar offers an array of family-friendly activities, from exploring cultural treasures to thrilling desert adventures. Whether you're interested in history, culture, or outdoor fun, there's something for everyone in Qatar. To make the most of your family trip, consider staying at one of the many family-friendly hotels that cater to your needs, ensuring a comfortable and memorable stay in this enchanting Gulf nation.