Have you put up any autumn décor this year? I don't mean Halloween decorations, but more general autumn décor you can have up for the whole season.
I couple of years ago I bought an autumn wreath from Esty, I'll be getting it out again this year as I'm hoping it will survive another year. It got a little battered in some bad weather last autumn.
If you were thinking about popping up some autumn décor, but don't want to spend a fortune, there are some really affordable items in Poundland at the moment. You can easily add some autumnal vibes, without going overboard.
The items in the image below total £6.50:
Pumpkin halloween mug, 4 assorted £1.50
Boo ceramic pumpkin decoration £2
Velour pumpkin decoration £3
The velour pumpkins are really lovely and available in five colours for £2.00 – so whatever your colour scheme, you can add some autumnal items to your collections. These are lovely quality and look much more expensive than they are.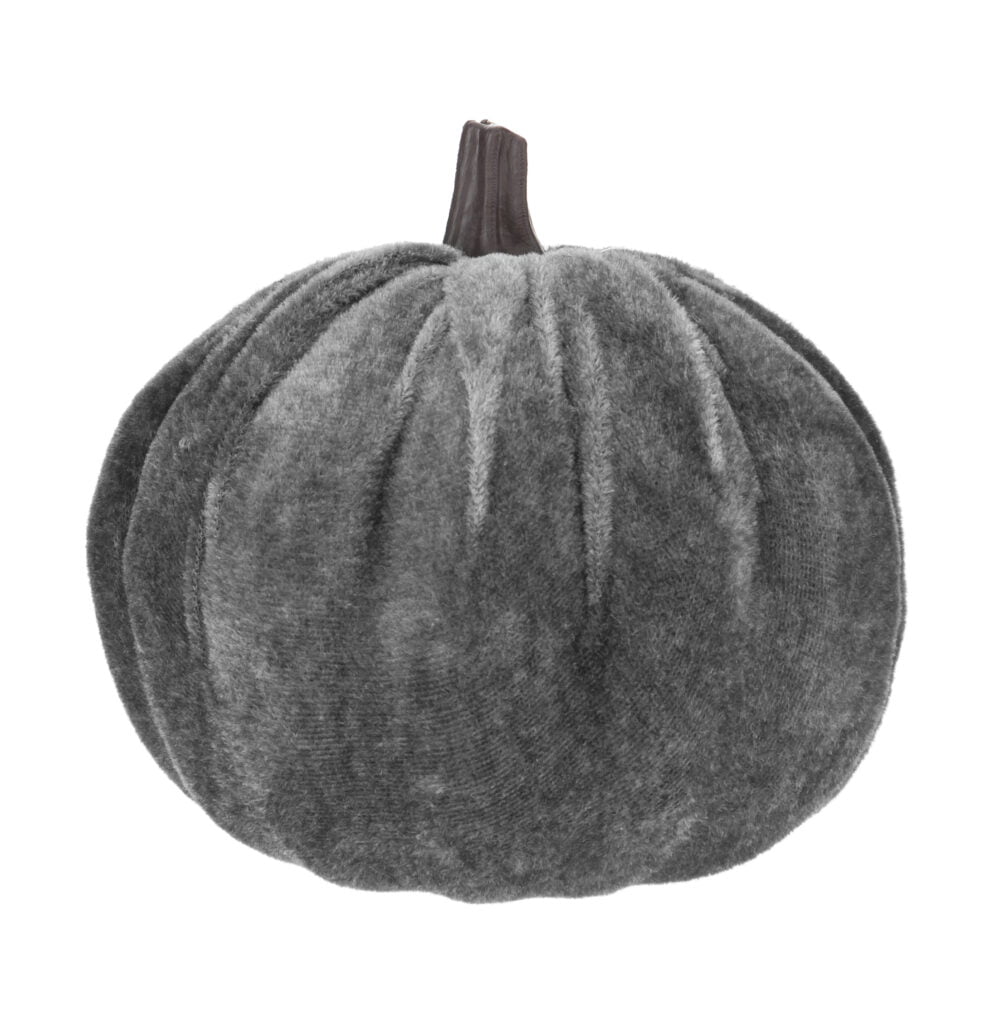 If you want to blur your autumn and Halloween decorations, you could opt for some of these Halloween Decorative White Ceramic Pumpkins with Boo Slogan – these are also £2.00 each. Possibly not quite as child friendly, as they are ceramic, but fine if you put them out of reach of little fingers.
If you fancy trying to re-create a little arrangement like the one in the image below, with a selection of Halloween pumpkin decorations and tealight candle holders, the prices are listed below.
Assorted velour pumpkins £3
Ceramic pumpkins £1.50
Pumpkin tealight holder £1.50
Faux flower arrangement in black cauldron £5
Glass mercury tealight holders £1.50
If you just fancy having an autumnal flower arrangement, with a little nod to Halloween, you could go for something like this autumnal faux floral flower decoration in a black cauldron – this is priced at £5.00. Something simple and inexpensive like this can look really lovely.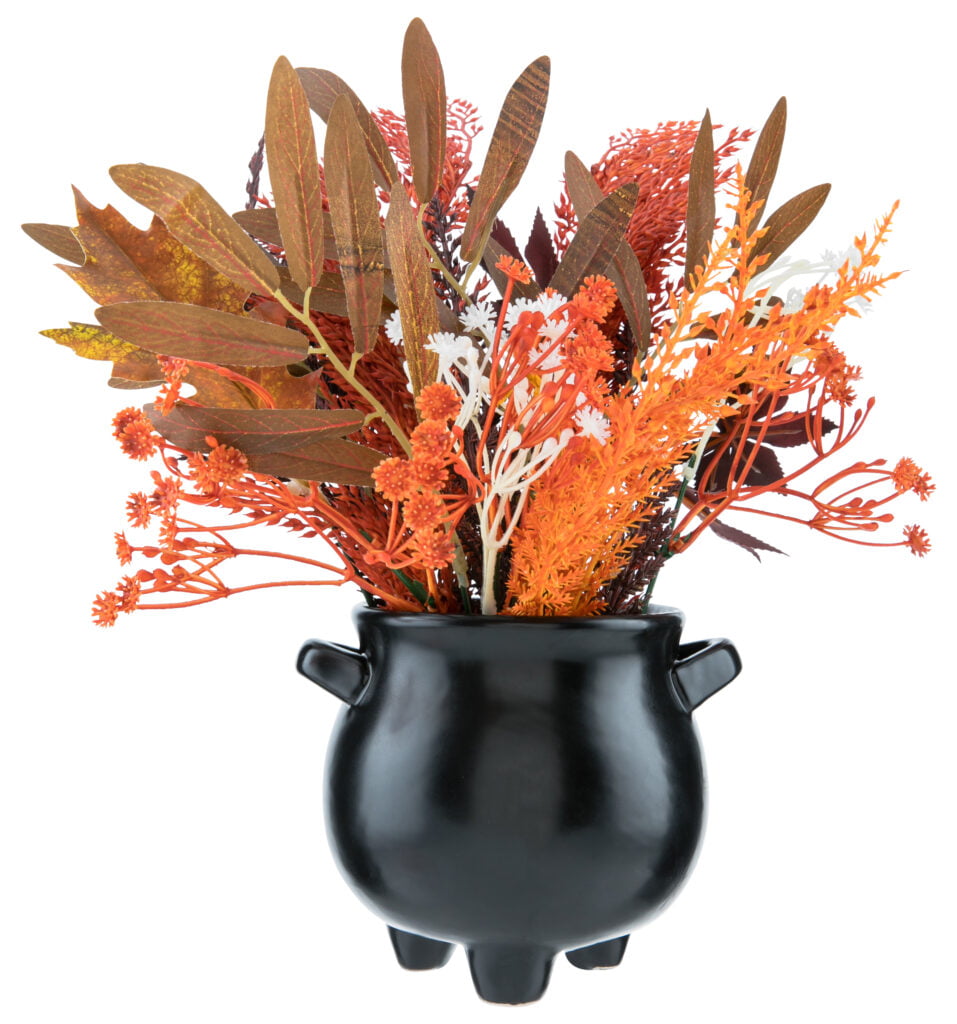 Have you put up any seasonal decorations yet this year?