I love this time of year. We always have a wonderful October with friends, picking pumpkins, navigating our way through the maize maze and having a little Halloween party for the children. It's such a fun time of year.
The children love to put up a few Halloween decorations and play games and watch a movie. We don't do trick or treat as the children have never been keen and we live in a remote area anyway, so instead we hunt for sweets in the garden with their friends. They all dress up and I bring out my trusty witches hat and cauldron and it's just lots of fun.
Halloween Parties
You don't have to spend a fortune at Halloween to have a great time. You can make up games yourself, or download things for free online, such as Halloween Bingo – always a hit!
There are also plenty of stores selling cheap Halloween supplies which look amazing and if you take care of them, they will box up and last for many years to come. Each year I just purchase a few new bits and add to the collection.
I have to say that this year Poundland are absolutely KILLING IT when it comes to Halloween supplies. The prices are very reasonable and there is so much to choose from.
To re-create the look in the image above, you will need:
Boo banner £1.50
Printed Balloons 12pk £1.50
Pumpkin cups 20pk £1
Pumpkin plates 20pk £1
Pumpkin bowl £1.50
Pumpkin napkins 20pk £1
Pumpkin platter 2pk £1
Cake toppers £1
Black tumblers with straws £2 each
Characters £2 each
Skeletons 4pk £1.50
If you are having a more adult-centred Halloween party, or one for teens perhaps, you could go more for the look below, which looks amazing, but still won't cost you a fortune.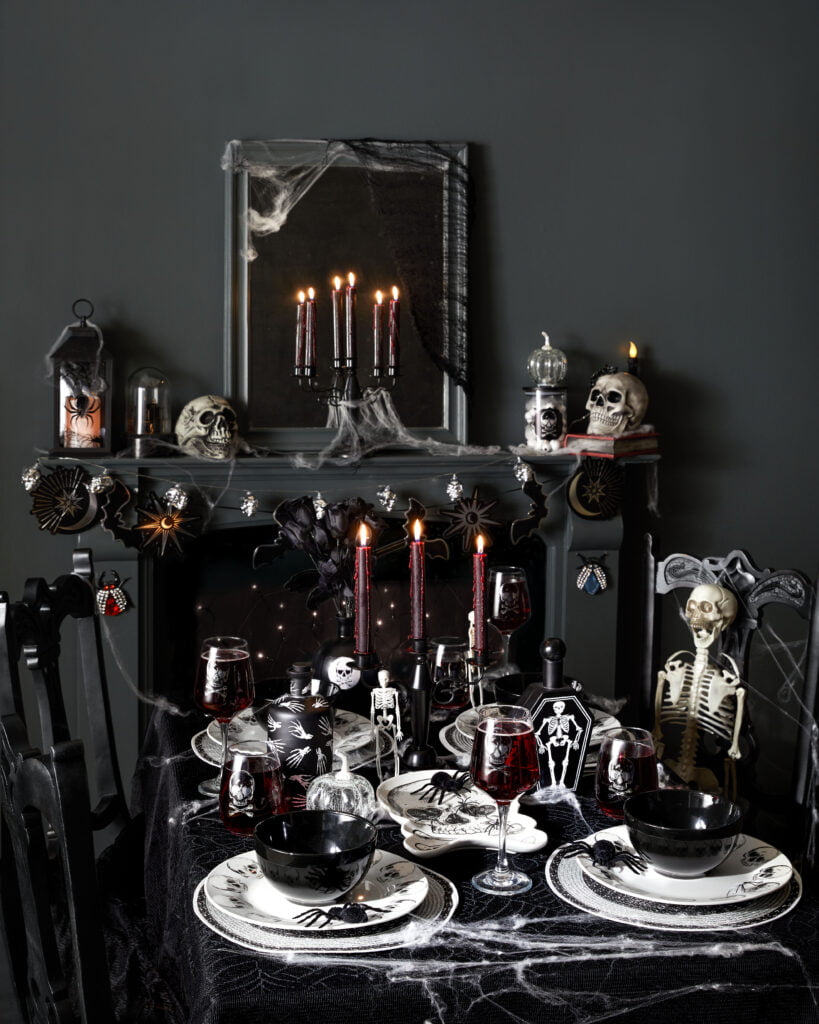 To re-create this look, you will need:
Large plate £2
Bowl £2
Placemat £1
4pk Spiders £1.50
Glass Pumpkin £2
Wine Glass £2
Glass £2
Skull with book £8
Moving Skull £2
Potion Bottles £2
Hanging skeleton £1
Spiders web with 12 spiders £1
Spiders web tablecloth £1
Glass jar £3
LED lantern with candle £5
2pk gem bugs £3
Black candelabra £3
As a third option, you could create something like this collection in the image below.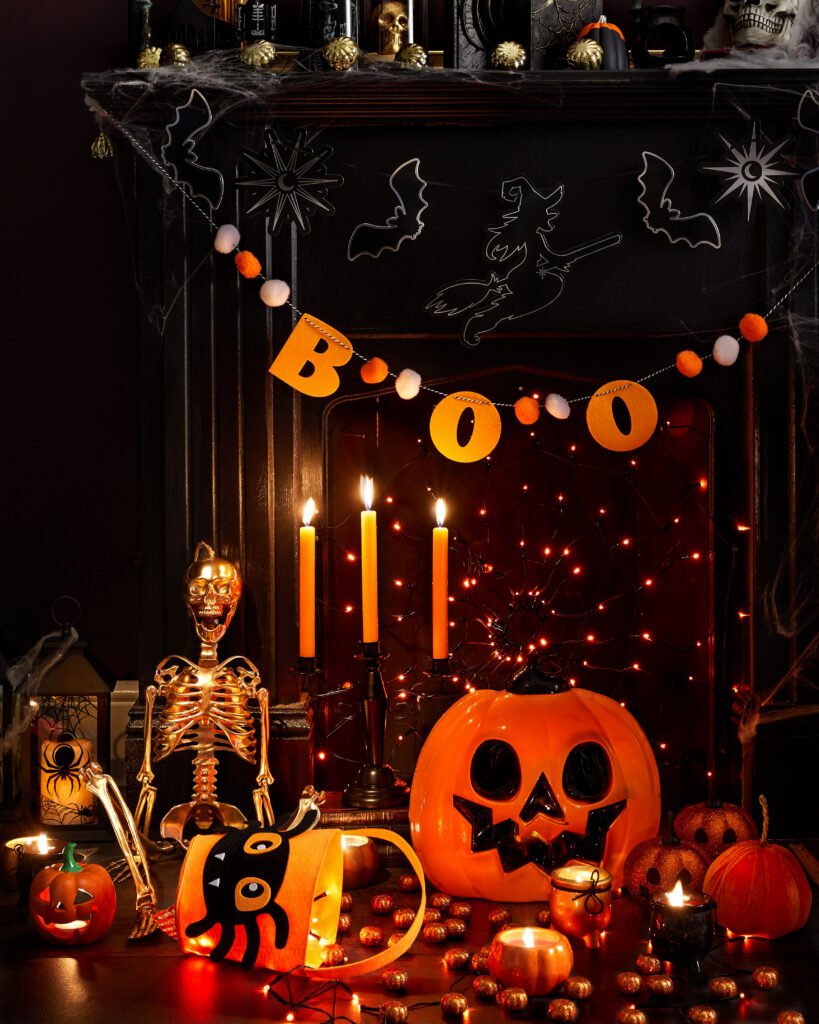 To re-create this look, you will need:
Giant Pumpkin £6
Velour pumpkin £3
Glitter light up pumpkin £1
Skeleton £5
Black Candelabara £3
Candle tealight holders £1.50 each
Silhoutte Banner £1
'Boo' Banner £1.50
Spider loot bucket £1.50
Do you enjoy Halloween? Will you be doing anything this year? Remember, you can make a costume out of bin bags if you need to, and everyone will still have fun!