Lunchboxes, whether it's for school or work or both, can be tedious to make up day after day and boring to consume day after day too. Keeping things interesting can feel exhausting though. With the help of some of these genius solutions from brands like Elephant Box, it's possible to keep things interesting and varied for everyone, whist at the same time ensuring they are straightforward to prepare.
One of the things I've found useful in recent years, is having lunchboxes with lots of small components. It's somehow much easier to pack a variety of items and it looks more appealing to eat as there are smaller amounts of lots of things. If you are including fruits and vegetables, the bright colours also add to the overall look.
This bento box is perfect for little ones and small appetites – Its three compartments make it easy to pick and choose between different things. No need for lots of different containers, and with an 800ml capacity you can fit in a variety of snacks or lunch for a small eater. You can fit half a sandwich or a wrap cut in two in the largest section. Fill the two small sections with a handful of berries, a portion of chopped veg sticks or trail mix.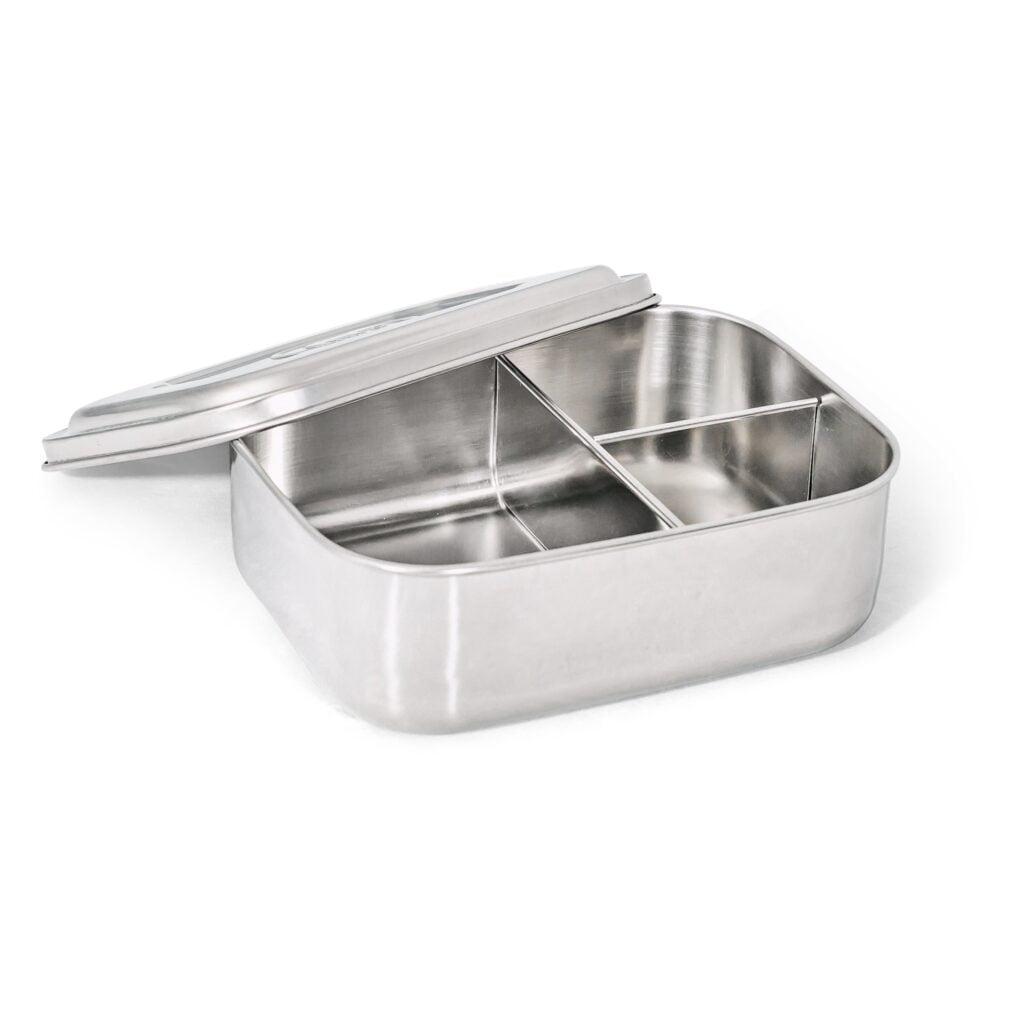 This lunchbox has a snug fitting lid but isn't leakproof so we recommend it for dry food only. If you want to take dressing or sauce to add later have a look at a leakproof dressing pot. They're just the right size! Priced £24.
For older children and adults, you can get larger boxes with more sections, to add even greater variety and quantities too.
Fed up with searching for the right size container for your leftovers? Too many different shapes and missing lids? – Want to jazz up lunches and reduce waste by sending your children into school with leftovers from the night before perhaps?
With these three airtight containers you'll find the assortment of sizes is just right; whether its storing a few veggies, remains of dinner or a portion of salad. They nest neatly together when not in use, and as well as storing leftovers they are great for snacks or lunch on-the-go. Priced at £26.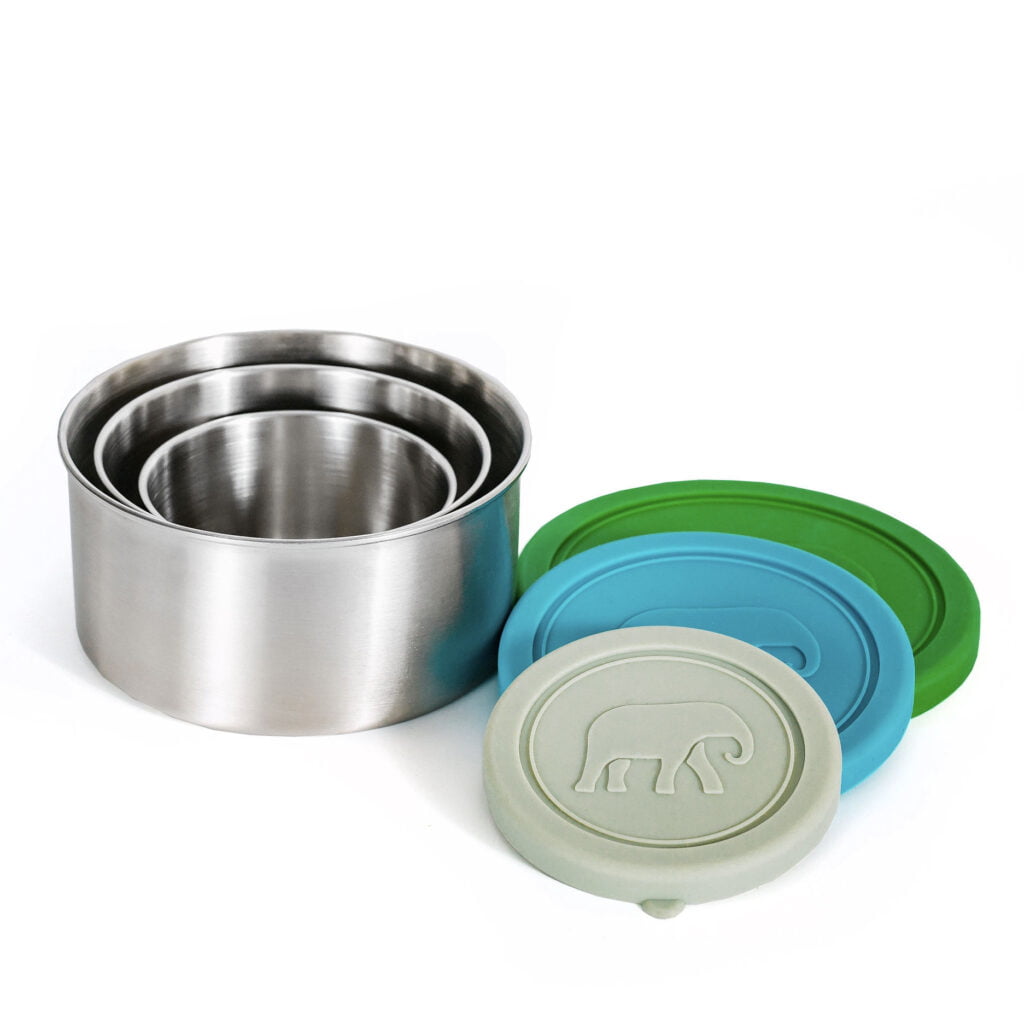 Fancy sending in something warm for lunch as the weather gets colder? Some soup perhaps? Pasta or rice, or even some sausages? These insulated food flasks keep food hot for up to 6 hours, perfect for warm nourishing meals wherever you are – school, office or halfway up Snowdon! You just need to re-heat with boiling water before adding hot food. Priced £22.50 and well worth the investment.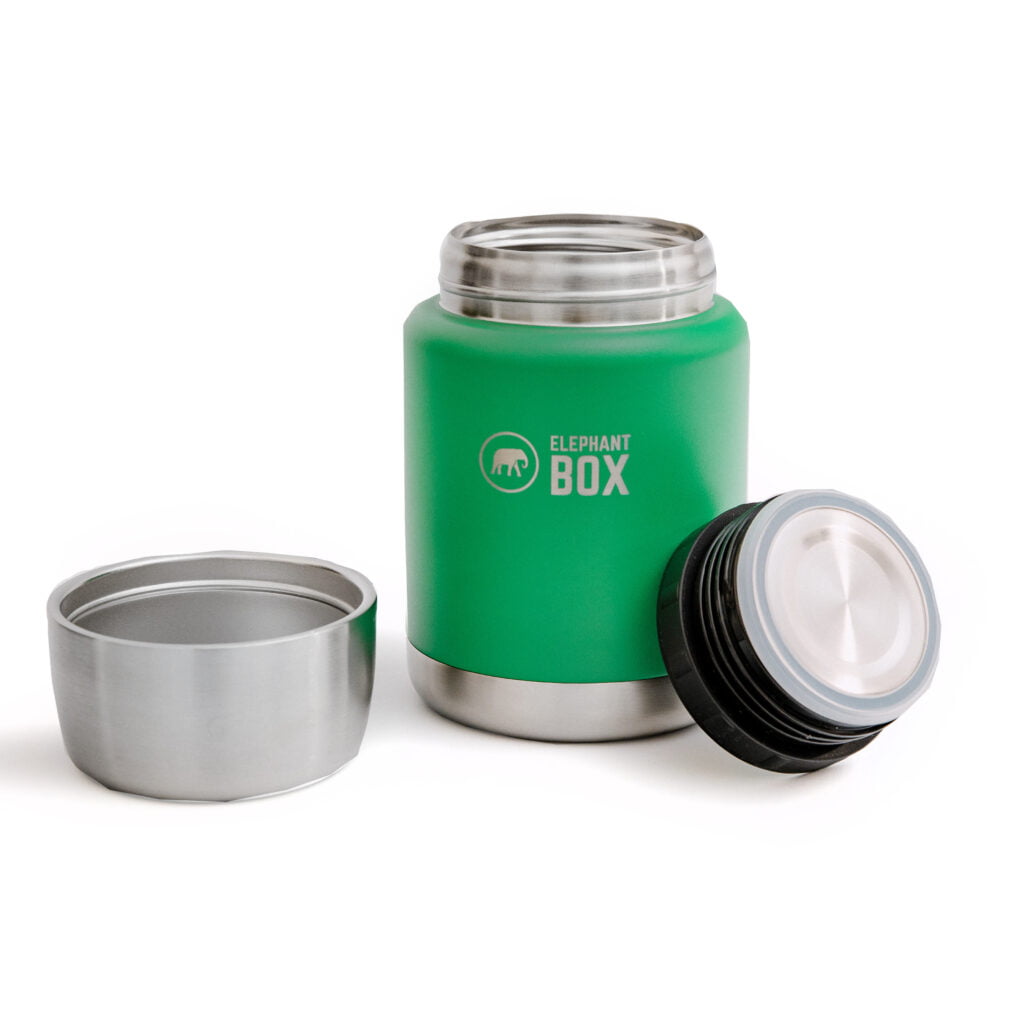 Break out of the sandwich rut with this versatile lunchbox. With no plastic in sight this stylish 1.2 litre brushed steel lunchbox makes it easy to get creative with your lunch. It's leakproof so you can securely carry your favourite salad, quinoa or pasta dish, plus with its handy flexible divider you can pack variety into your midday meal.
For extra peace of mind, add a silicone band to your Clip & Seal No. 4 lunchbox to be doubly sure that there are no spillages in your bag!
Good to know: The innovative clipping system guarantees a 100% leakproof seal, when you put the seal back in after washing, just push it in tight and make sure it's clean dry and free from grease. Priced £31.
Are you in a packed lunch rut? Have you tried any of these ideas? My favourites are the insulated food flasks for a hot lunch and the lunchboxes with dividers to keep things interesting.