It's bad enough when your children first begin nursery and then school. They become more independent and don't need you quite as much as they once did.
Fast forward a few years and they might be asking to walk to school with their friends, bike to school even. They might be staying late for sports clubs, or all manor of things.
As a parent it can be really hard trying to give children enough independence that they feel they are being allowed to grow up, but for you to still feel as if you are continuing to keeping them safe.
As we start the new school term it's worth considering if there are things out there that can help with the process. You may feel that you want your children to have a phone, or at least your contact numbers on them. You might feel that you need certain rules and boundaries put in place and so on. You might feel that your mind can be eased with a combination of these and a few useful safety gadgets.
Two that we have come across and really like are: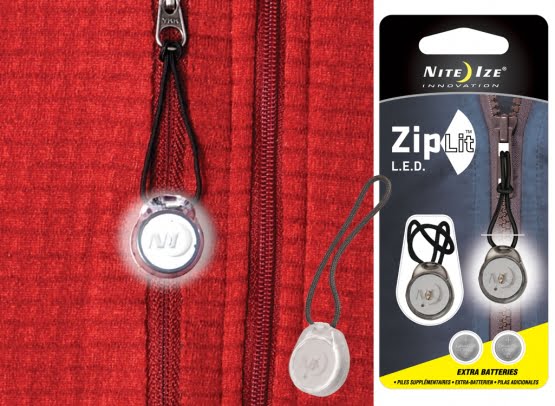 Nite Ize ZipLit
Stockists: Whitby & Co.
SRP: £4.95
The ZipLit is a simple-yet-indispensable little illumination device, threaded with durable cord that's easy to loop, cinch, and attach to the end of almost any jacket, coat or backpack and just as easy to remove. Encased in durable, water-resistant plastic housing, its bright L.E.D. provides instant visibility whenever you need it, so you can see your surroundings better and others can see you. The ZipLit is the perfect way to increase the personal safety of children walking to and from school.
Features:
Combines a functional zipper pull with a bright LED light
Durable, water resistant plastic housing
Twist on/off switch
Nite Ize SlapLit
Stockists: Whitby & Co.
SRP: £9.95
The sleek new design of the Nite Ize SlapLit just made it even more fun, functional, and fantastic. Safety has never been so fun – stay visible with the entertaining and easy to use, bright LED SlapLit. This is ideal for children that walk to and from school, to put on themselves, their clothing and bags.
Features:
Bright red LED for active illumination – glow and flash modes
Passive high visibility reflective pattern
Red cover with red LEDs
Do you have school age children who will be walking to and from school alone this term? What precautions are you putting in place? Is it something that makes you nervous as a parent or are you fairly relaxed about this?
The other 'safety' aspect people sometimes forget when the children go back to school in September is sun safety.
Schools now make parents fully responsible for ensuring their children are sun safe so it's more important than ever to use an all-day sun protection which will keep children safe during any outdoor activities throughout the day.
I think sometimes we get into that mode that September is Autumn so we don't need to worry but yesterday the temperatures here were in the mid 20s, and in other parts of the UK much hotter than that.
In true UK style of course this morning was wet and quite cold but this afternoon it is really quite hot again.
Leading once a day sun protection brand P20, has a new range of multi-angle continuous sprays to make applying sun protection to hard to reach areas even easier. Available in SPF 20 and SPF 30, the new multi-angle format and convenient quick-spray function ensures effortless and straightforward application to protect your little one's skin throughout the day, providing broad spectrum sun protection for up to 10 hours. Plenty to cover the school day and after school activities!
You can pick this up in Boots in store and online.
Is it sunny where you are for the start of term?