Leading children's charity Barnardo's is helping the Teletubbies say "Eh-Oh!" to help keep youngsters entertained during the summer holidays whilst raising vital funds for vulnerable children at the same time. I've mentioned this partnership before on the blog, but now there is a new development.
A new range of entirely exclusive, limited edition merchandise is now available in all 720 Barnardo's stores across the UK and online, as part of a collaboration between the charity and the lovable Teletubbies just in time for summer.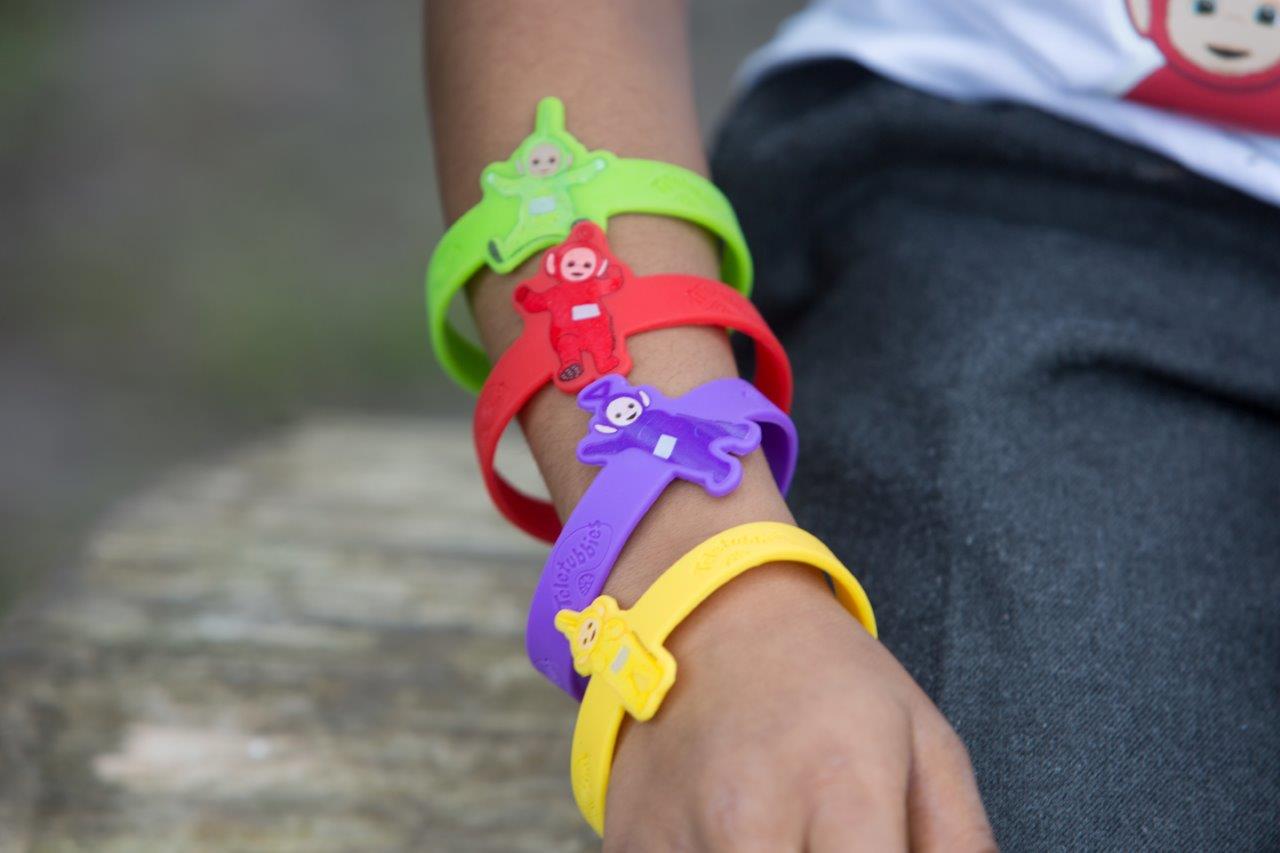 The new products are just the thing to add that extra bit of school holiday magic for children as they spend time with friends and family either at home or away.
The range – which includes stickers, wristbands, fun headbands and character pens – feature the adorable Tinky Winky, Dipsy, Laa-Laa and Po in all their colourful glory.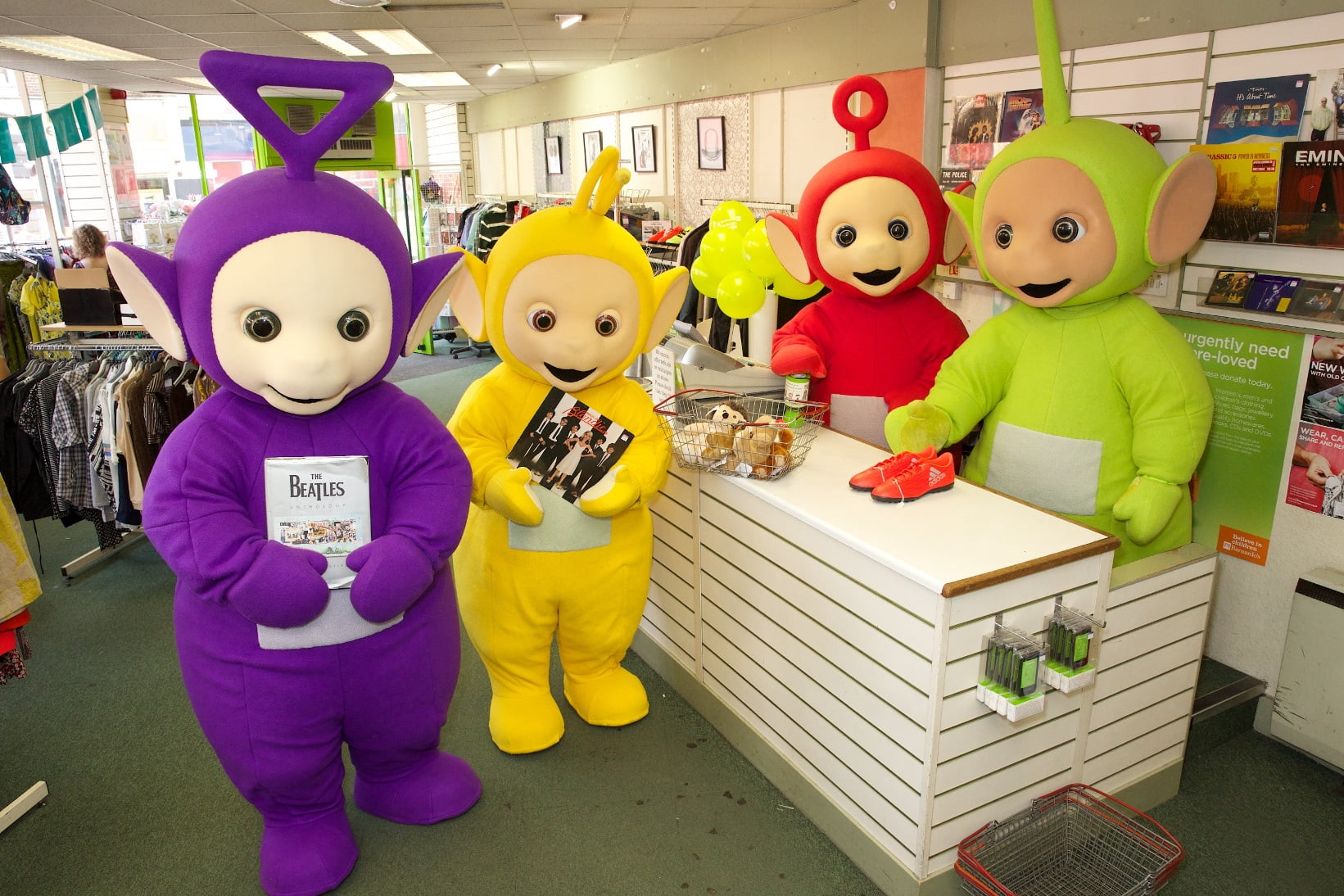 Have fun during the odd rainy day indoors with the character-themed headbands, go "Laa-Laa" with the brightly coloured stickers, or distract little ones in the supermarket with funky wristbands and key rings.
Can you tell the difference between Tinky Winky and Po?  Let your children show you using the character badges and draw your favourite with the character pens.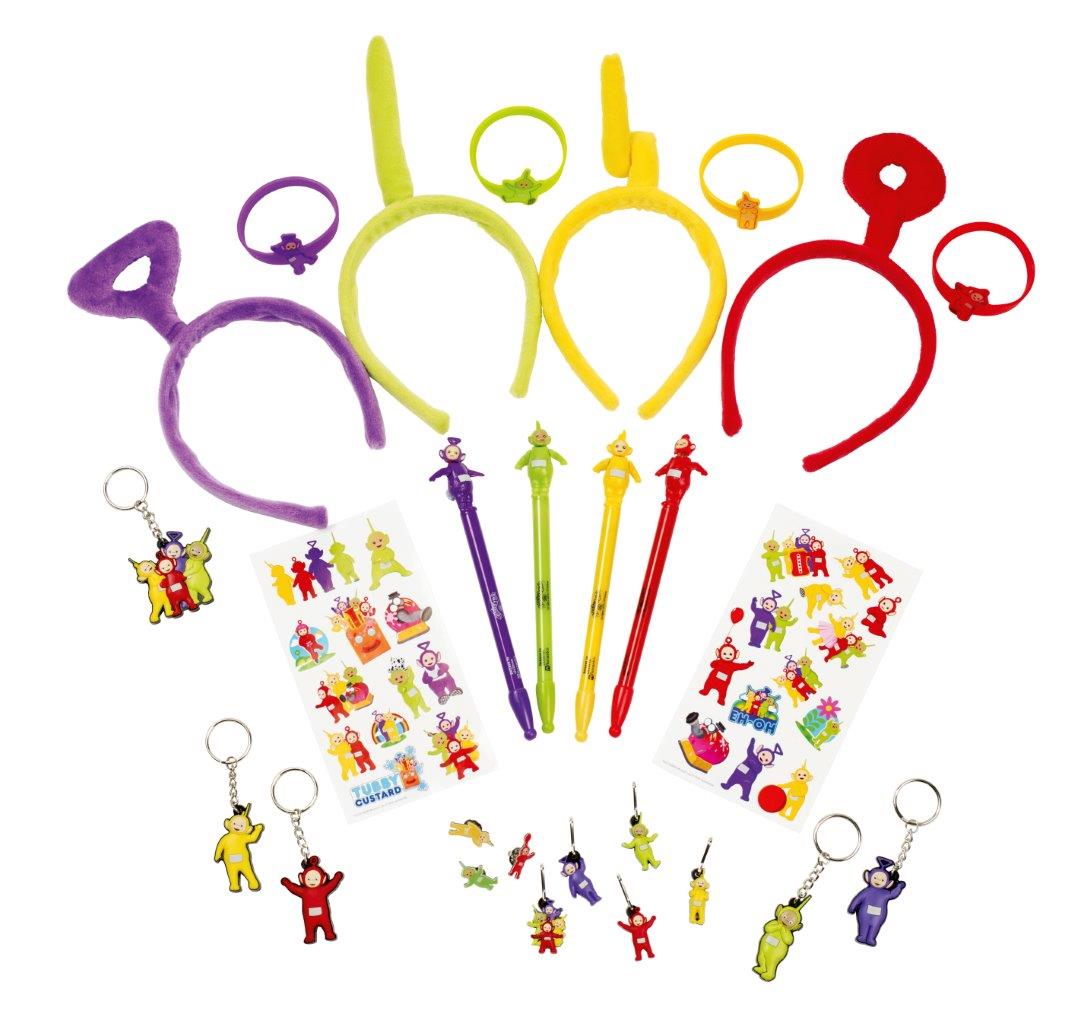 As well as keeping your children entertained, the merchandise will help some of the most disadvantaged children in the UK, with 100% of profits from the Teletubbies products going to support Barnardo's work, which supported more than 272,000 children, young people and families in 2016/17.
One hundred per cent of the profits from these products will go to supporting and improving the lives of some of the most vulnerable children in the UK.
By simply buying a key ring, some stickers or fun headbands, you'll not only impress the children, but will make a huge difference to other children's lives. There have over 720 stores across the UK, so it's easy to pop in and pick up your favourite items. Or, if you're strapped for time, shop online at shop.barnardos.org.uk and let them come straight to you!"
Teletubbies are celebrating 20 years of "Big Hugs" in 2017. The Teletubbies returned to television with a brand new series in 2015 and launched a second series this spring. Multi award-winning, Teletubbies is designed to encourage young children to watch television creatively. Full of fun and exploration, it inspires confidence and curiosity and nurtures childhood development.
For more information about the work Barnardo's does, please visit www.barnardos.org.uk