Are your children into exploring? Are they always looking for their next adventure? What about a space adventure?
A brand new DVD featuring seven episodes from hit CBeebies animated series Q Pootle 5 will be flying on to shelves today, courtesy of Abbey Home Media.
Q Pootle 5 and his friends, Oopsy, Eddi, Stella, Ray, Groobie, Bud-D and Planet Dave, love to have fun in Space, finding adventure and tackling the everyday problems of the final frontier!
Now your little ones can join them for seven spectacular episodes including Pootle The Explorer, The Cosmic Whipple, The Groobie Woogie and A Friend For Ray.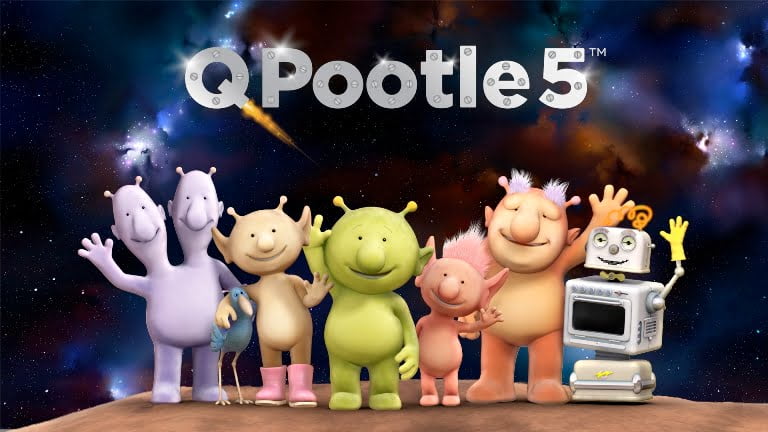 Q Pootle 5 is based on the best-selling books by the hugely popular children's author and illustrator Nick Butterworth,  and the series features an outstanding voice cast including: Ed Gaughan (Bunnytown, Black Mirror); Joanna Page (Gavin & Stacey, Poppy Cat); Steven Kynman (Thomas & Friends, Fireman Sam); Richard Ridings (Peppa Pig); and Ella Kenion (Cuckoo, The Hive, Swashbuckle).
If you haven't read any of Nick Butterworth's books, take a look! My personal favourite is "My Mum is Fantastic"!
A firm favourite with little poeple and their big people across the UK, Q Pootle 5 is a series that sparks imaginations and raises a smile from children and parents alike.
Pootle The Explorer is a must have for any family this Spring!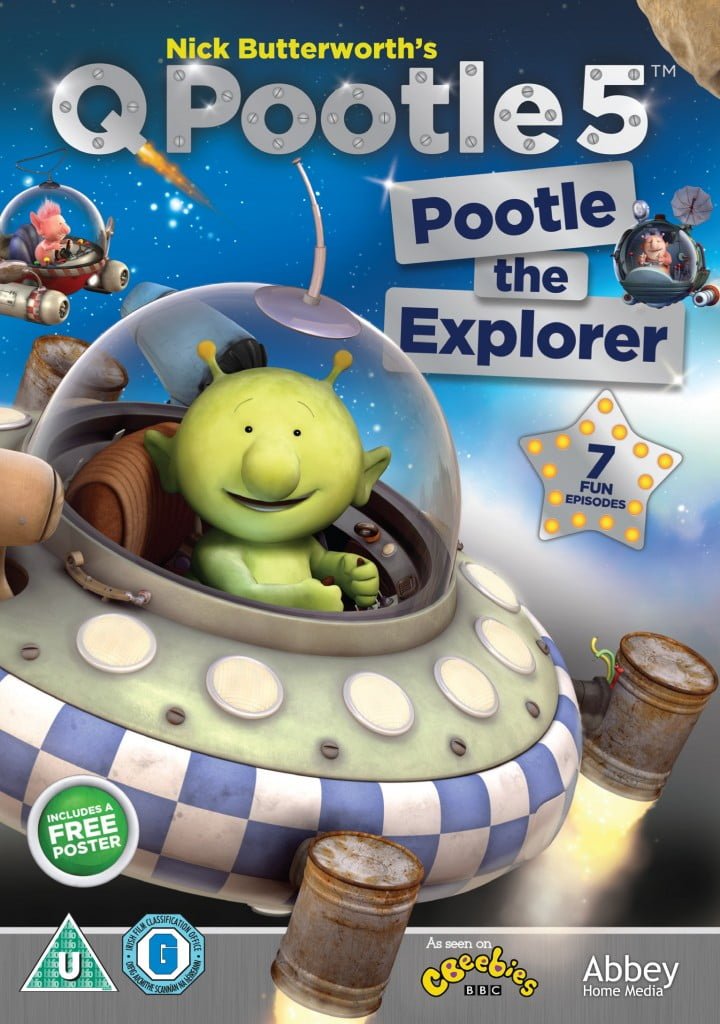 We love the show and it seems to absorb all the children, not just the little ones. The casting is perfect and the voices and relationships between characters makes it interesting.
Release date: 11 April 2016
Certificate: U/G
Run time: 77 minutes approx.
RRP: £7.99
To celebrate the launch of the new DVD we have a copy to giveaway to one lucky reader.
Just complete the easy widget below – UK entrants only please.