Choosing a car seat can been a hellish process. Not all car seats fit all cars well, they aren't all as good as each other and sometimes you can spend a fortune and then realise your children just aren't comfy in them.
Isofix for me is what I prefer from a safety point of view but this isn't always practical or possible for some people.
Another issue can be whether seats are easy to manoeuvre between cars. I was talking to a grandma the other day who was telling me that her daughter's twins had six cars seats between them because they were looked after by three different members of the family who couldn't easily swap the seats around. Can you imagine the cost?
Generally speaking once you have the right car seat you can relax for a while so it's worth taking the time to make the right choice.
The hardest switch to make I feel is to the group 2/3 seats, as you seem to be able to get anything from a little booster seat to a full on Isofix padded number with side impact. So where do you even begin?
Much of it will depend on the size and weight of the child initially. Whilst if you have a tall four year old who weighs a fair bit, you might think they would be fine in something less substantial, for many parents that just isn't an option. I look at my three and a half year old for example and think there is no way that by the time he is four he could be in the regular seat belt, my feeling is he will still require a five point harness to be safe and secure in the car.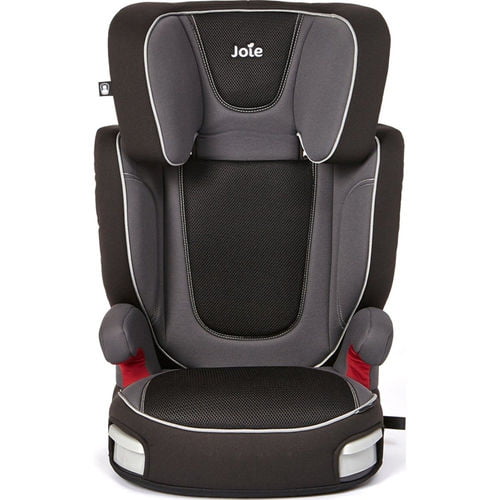 If Isofix is not an option for you and your child is going to be safe in the normal car seat belt you could consider the Joie Trillo, priced £35.99. An adjustable and extendable chair, the Joie Trillo has a massive 7-position backrest, which is impressive and probably the most you'll encounter in a Group 2/3 seat. It is fitted using the regular car seat belt so very quick and easy, has two tucked away cup holders and it is light to move around between cars or seat positions. You can buy the Joie Trillo from Argos.
If you want a car seat with Isofix, you could go for a Diono Monterey 2, priced at £99.99. The Diono Monterey 2 car seat is installed with either your car's own seatbelt or ISOFAST (an ISOFIX compatible system that keeps the seat fixed in place when your child's not in it). The seat looks comfy and deep, and can even be adjusted one-handed to accommodate your growing child – height and width-wise, available on Amazon.
The RECARO Young Sport 1,2,3 combination car seat would be another option if you are planning long term as this can last a child from 9 months to 12 years. Easy to install the RECARO Young Sport has an integrated 5 point harness that can be adjusted 3 times for Group 1 (9-18kg). At group 2,3 stage fit with the car 3 point belt which secures the child and seat. Headrest adjusts 2 further positions at group 2,3 Full side impact protection, removable seat cushion for younger child. Padded harness covers. The car cushion is most important for long drives which give a comfortable sitting. This is £160 but think about how long it will last. RECARO  actually have a huge selection of car seat so well worth a look.
If like me you are looking for something Isofix with the option of the harness for a bit longer, something like the Concord Vario XT-5 might do the trick. This is a really pricey seat at £299, but again can be used from 9 months to 12 years. This seat features an adjustable headrest and shoulder guards that allow the seat to grow with your child. The integrated Isofix system and a top tether enable you to fix the car seat within just a few steps and the hand wheel which is placed at the front of the seat helps you to pull the Isofix arms easily in and out. The XT-5 car seat features five-point harness along with an innovative seat height adjustment system as well as simple-to-adjust recline, ensuring your little one will be both safe and comfortable at any stage of childhood.
In the UK it is a legal requirement to have a child car seat or booster seat for any child travelling in a car under the age of 12 and most parents have booster seats available in their own car for each of their children. What about the 30% of journeys that children take including cab rides, transport on holidays, outings with grandparents or school friends and those unexpected trips when there is a need to take an additional child in a car? In these situations, an appropriate car seat is not always available. With no easy alternative, this problem is resulting in an alarming one in three journeys where the child travels illegally using the adult seat belt with no booster seat at all. In a collision this is potentially fatal.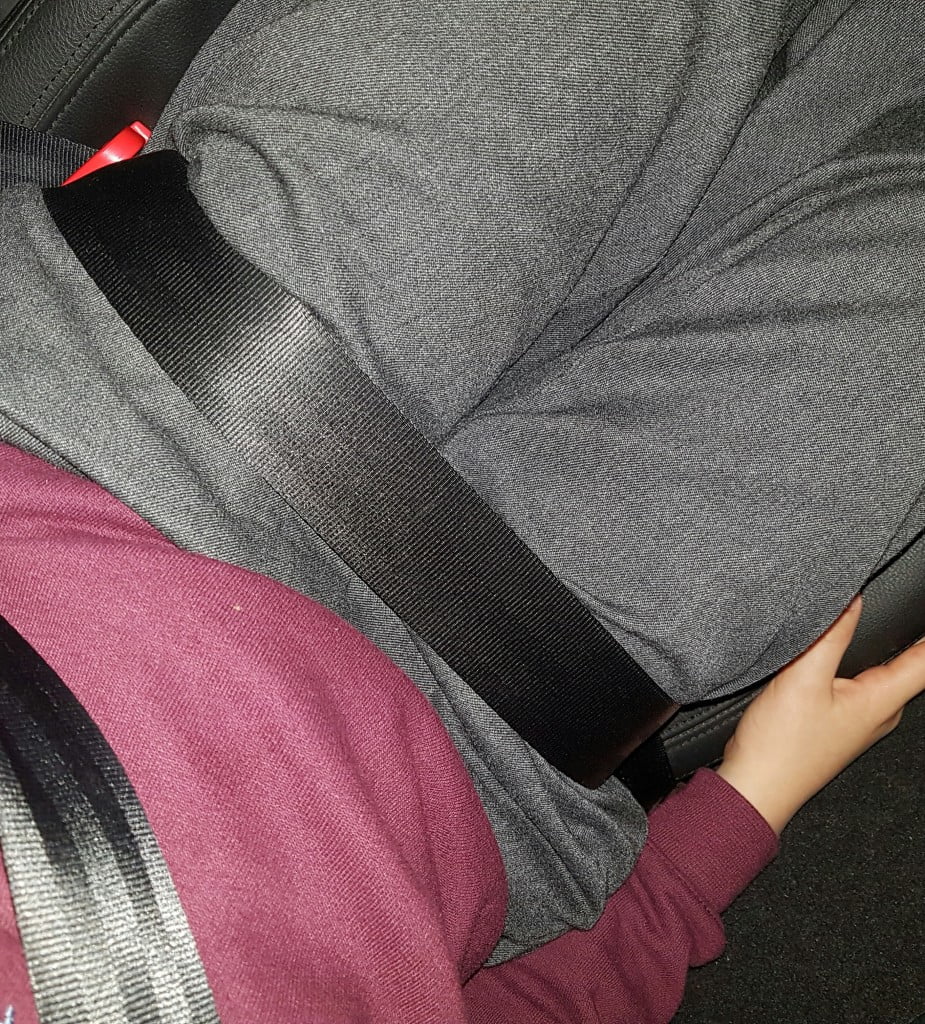 Parents can now breathe a huge sigh of relief as there is finally a solution to this problem, with the launch of mifold here in the UK, said to be the most advanced, compact and portable booster seat in the world and the first significant innovation in the booster seat market since their invention more than half a century ago. mifold is more than 10x smaller than a regular booster seat and is just as safe, meaning parents will now always have a safe solution for those journeys where a car seat is not available for their child.
The lap belt and shoulder strap to fit the child and accurately holds the seat belt on the hip bones and shoulder, offering the correct amount of restraint in case of impact.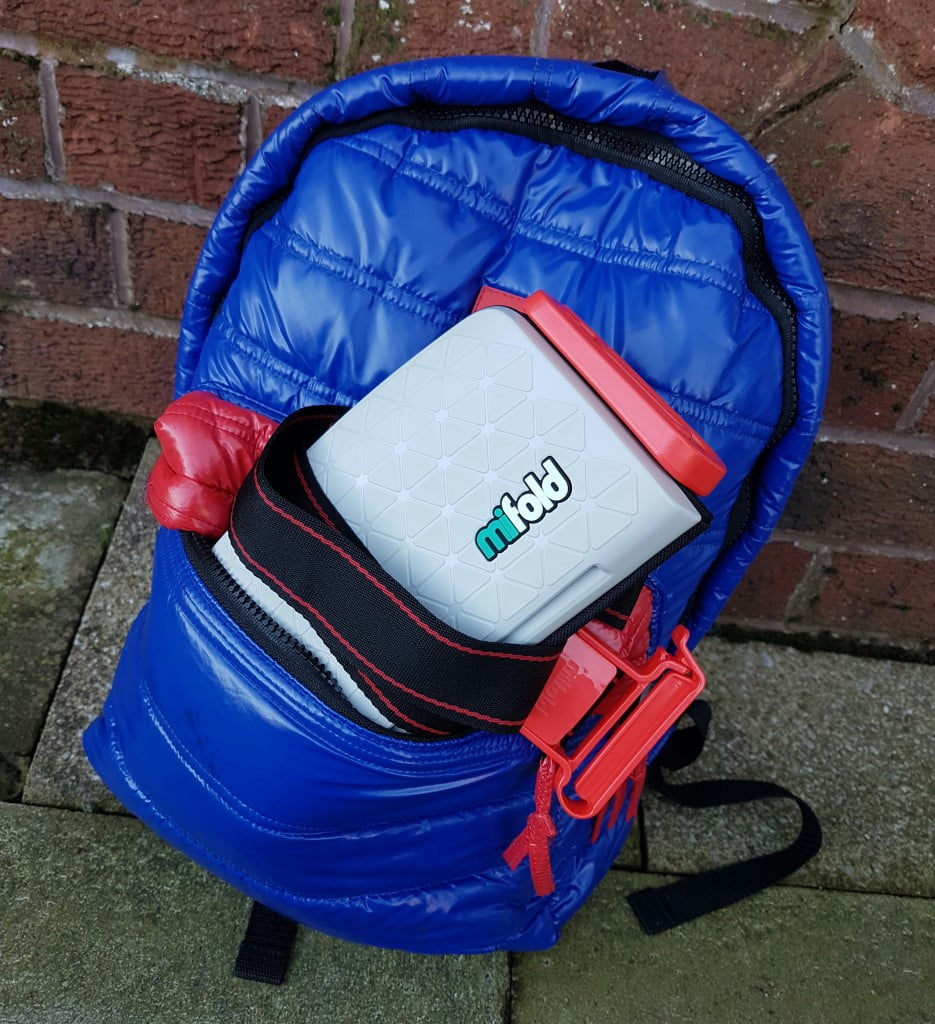 Smaller than an iPad, mifold is so compact you can store it almost anywhere: glove compartment, door pocket, seat back or in a child's school bag. This means that each of your children can have one with them at all times ensuring that they always have a safe way to travel on those unexpected journeys. It is also possible to keep several mifolds tucked away in your car, not only for your own children, but for any additional passengers that you might need to collect. You can even fit 3-in-a-row across the back seats of the smallest of cars, and for those 8-12 year olds who refuse to sit on a booster seat, mifold's understated, slick and streamline design will be a huge hit, it is so discreet it will save the big kids from feeling 'babyish'.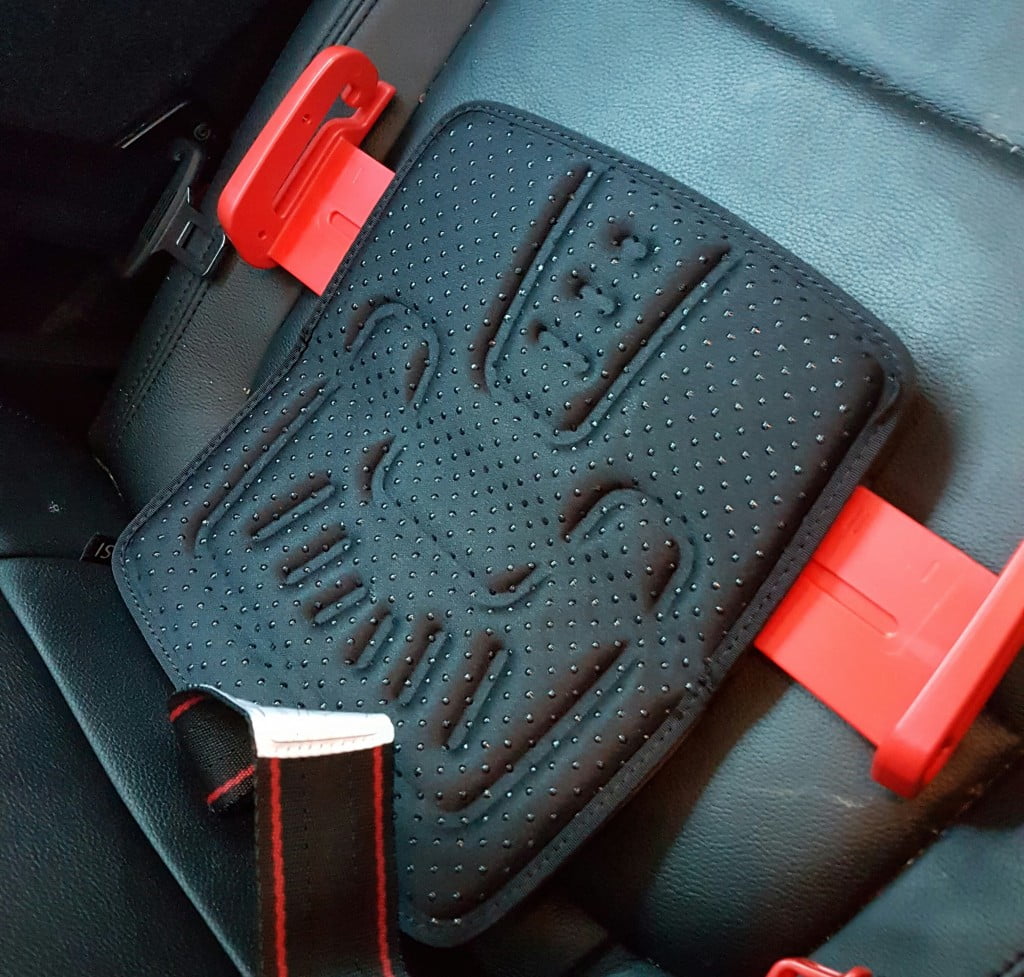 mifold is suitable for children from the age of 4 all the way up to 12 years, and with approval according to the European regulation R44.4, mifold meets the highest legal standards for child restraint systems, so parents can rest assured that their child will never have to travel without a car restraint again. UK law requires that all children must use the correct child seat until they are 12 years old or 135 cm in height (which ever comes first).  mifold is a Group 2/3 seat and can be used by children from the weight of 15kg which is approximately the age of 4 years old.
mifold is now available in the UK from John Lewis and other selected retailers for £49.
Now whilst this is really good for travelling and those emergency situations when your child needs a booster seat, I don't feel it is a seat you would use all the time. You can't just sit down and put your belt on, it does require a bit more fiddling than that and isn't hugely comfortable on a long journey. It wouldn't suit a small child, but much more useful for older children and certainly doesn't have the same 'stigma' as a regualr booster does.
Choosing a car seat is a tricky task. I think the mifold is a great back up and most importantly portable but for every day use I'm not convinced.
Which car seats do you rate and why? We would love to hear.