Many young children, girls especially, love princesses and dream of becoming one someday! So, when it comes to a special occasion you might want to spoil them with some princess-themed gifts.
There are loads of possibilities – a fancy dress outfit, some princess dolls and figures with a castle to play in or even some cute accessories like a sparkly tiara.
Of course, Disney Princess toys are always popular too, and there are loads of gifts and merchandise with these well-loved characters on. You can find some of the best princess gifts at starwalkkids, but let's take a look at a few great ideas below.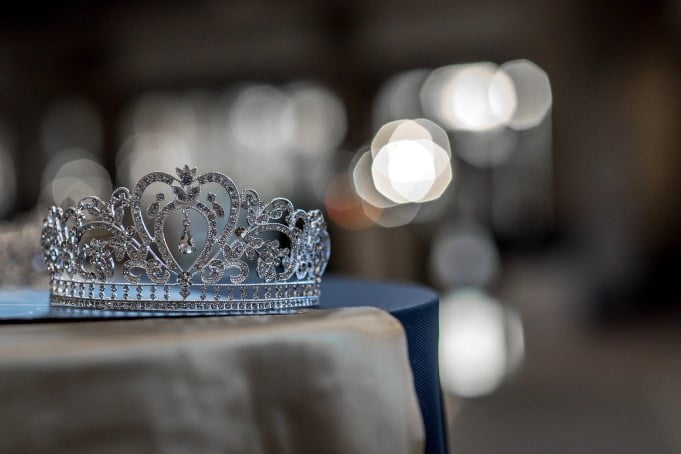 Personalised Princess Gift Ideas
Personalised gifts are always special, so this could be a great option to spoil a special little person on an important day. Custom gifts are often treasured for years to come and can be kept in a memory box for looking back on as your child gets older.
Books are a great gift to customise, and there are some companies who can put your child's name into the story. They can even make the images look like your child with the same coloured hair for example. This is a great way to put your child in the story and make them feel like a real princess!
There are many other great choices available, such as puzzles, cushions and clothing. Disney offer a customisation service so if your little one is a fan of Disney Princesses, this is an excellent idea! You can choose a cuddly princess doll, a backpack or even a bathrobe! Disney Princess items will be appreciated by children of all ages – even many teenagers and adults are still fans!
Top Gifts for Kids
Melissa & Doug Decorate a Princess Wand
Parents love Melissa & Doug – they make high-quality products which are also educational. If you're looking for princess gifts for 4 year old girls, this decorate your own wand kit is a fantastic idea! They will love to spend quality time with parents doing the craft activity, and of course they will enjoy practising their magic spells with their own wand afterwards!
The set has everything a girl needs to make her own wooden princess wand – ribbons, glitter pens, paints and sparkly gems in different shapes. It's perfect for imaginary play and is sure to give years of fun. The set comes nicely packed in a wooden tray which is ideal for storing all the pieces if it's not finished in one sitting. You won't have to worry about picking up gems from the floor!
DIY Princess Water Fuse Beads
This fun set is the perfect princess gift for 5 year olds and is sure to keep them busy for hours. There are over 1500 beads in the set as well as two trays to build the designs on. There are six pattern cards included which shows how to make two different princesses, a crown, a castle, and more! The box also comes with a necklace chain, earrings and an elastic rope, so they can make their own princess jewellery!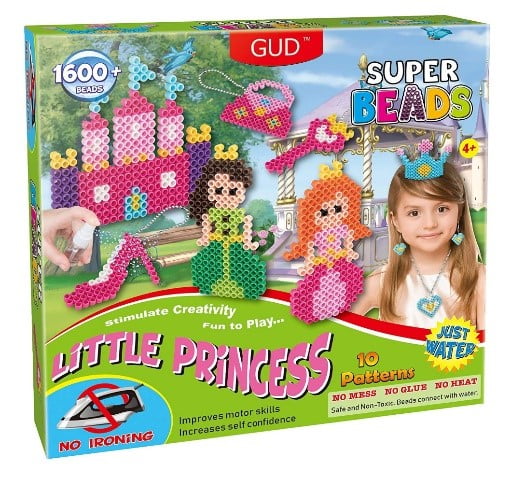 This set is ideal for younger children because the peg boards are simply sprayed with water to fuse the beads together – no ironing required! With a little bit of practice, they will be able to make the designs on their own. They will love to decorate their room with their fun creations!
Princess Castle Play Tent
Every princess needs a castle! So, if you are looking for fun princess gifts for 7 year olds or older children, this tent is an excellent pick. It is a great size and can fit up to three children inside at the same time. There are also stunning star-shaped fairy lights making this tent a great place to relax when it's dark. The curtains on the sides mean the tent can be as closed or open as your child prefers – great for privacy.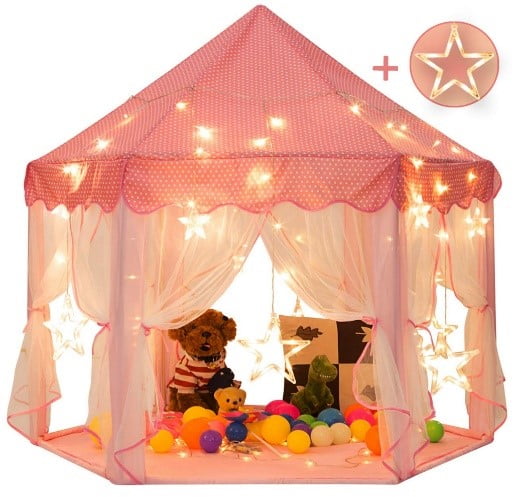 The tent has a groundsheet and can be used outdoors or indoors. It's great for birthday parties or for playing fun imaginary games – throw on a fancy dress and your girl will be transformed into a princess!
There are loads of great princess gifts for children available, so hopefully our ideas above have given some inspiration. When choosing any gift for a child, it's always best to ensure it is age-appropriate and suitable to their level of development.