When the time comes to move from a bulky pram or pushchair and downsize to a smaller stroller, what do you look for?
We have a Maxi Cosi Mura pushchair in all black which I really love. It is very smart and easy to put up and down. However, it is in two parts and it is quite bulky in the boot of the car.I never seem to have found a great way of stacking it in the boot and when we are fully loaded it can be problematic to fit the pushchair in as well.
Now if I wanted something tiny, complete with flight bag I would probably go for something like the Quinny Zapp – still a stylish 3-wheeler but tiny and fits in the smallest of spaces.
For that in-between stage though perhaps something like the Armadillo Flip XT is the answer? It is described as the "big little stroller" – it is travel system-ready, with loads of wriggle room for the years to come and has new chunky wheels with extra grip to make sure babies enjoy a smooth ride, even on difficult terrain. The telescopic handle makes steering comfortable whatever height you are, but best of all, its innovative patented design lets you fold it down with one hand – whichever way the seat is facing – in seconds, into a super compact fold.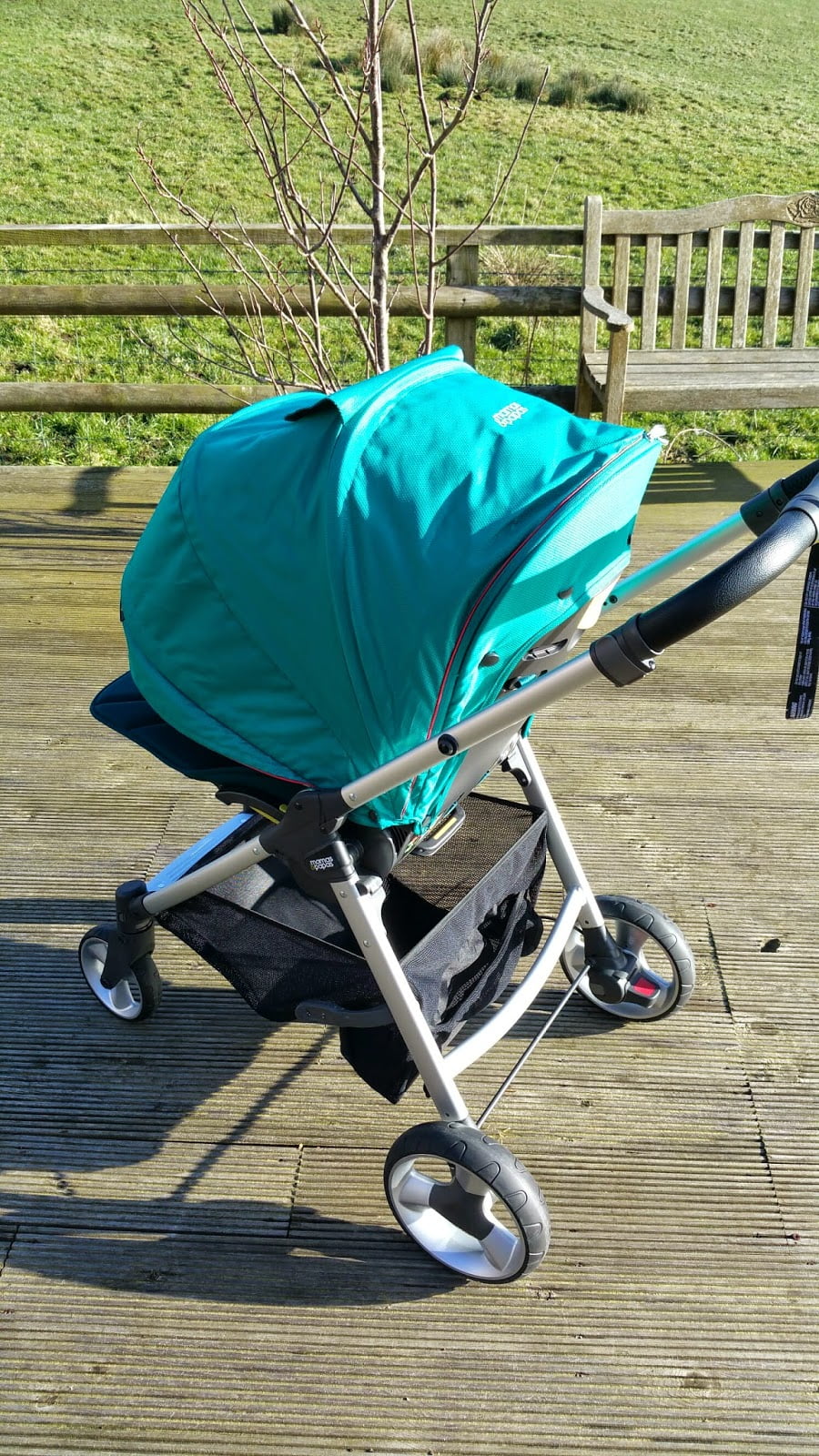 This stroller is smart, practical and very compact. You can see below how neatly it sits in the boot. Just one piece and very easy to carry to and from the car as it has a carry handle built in.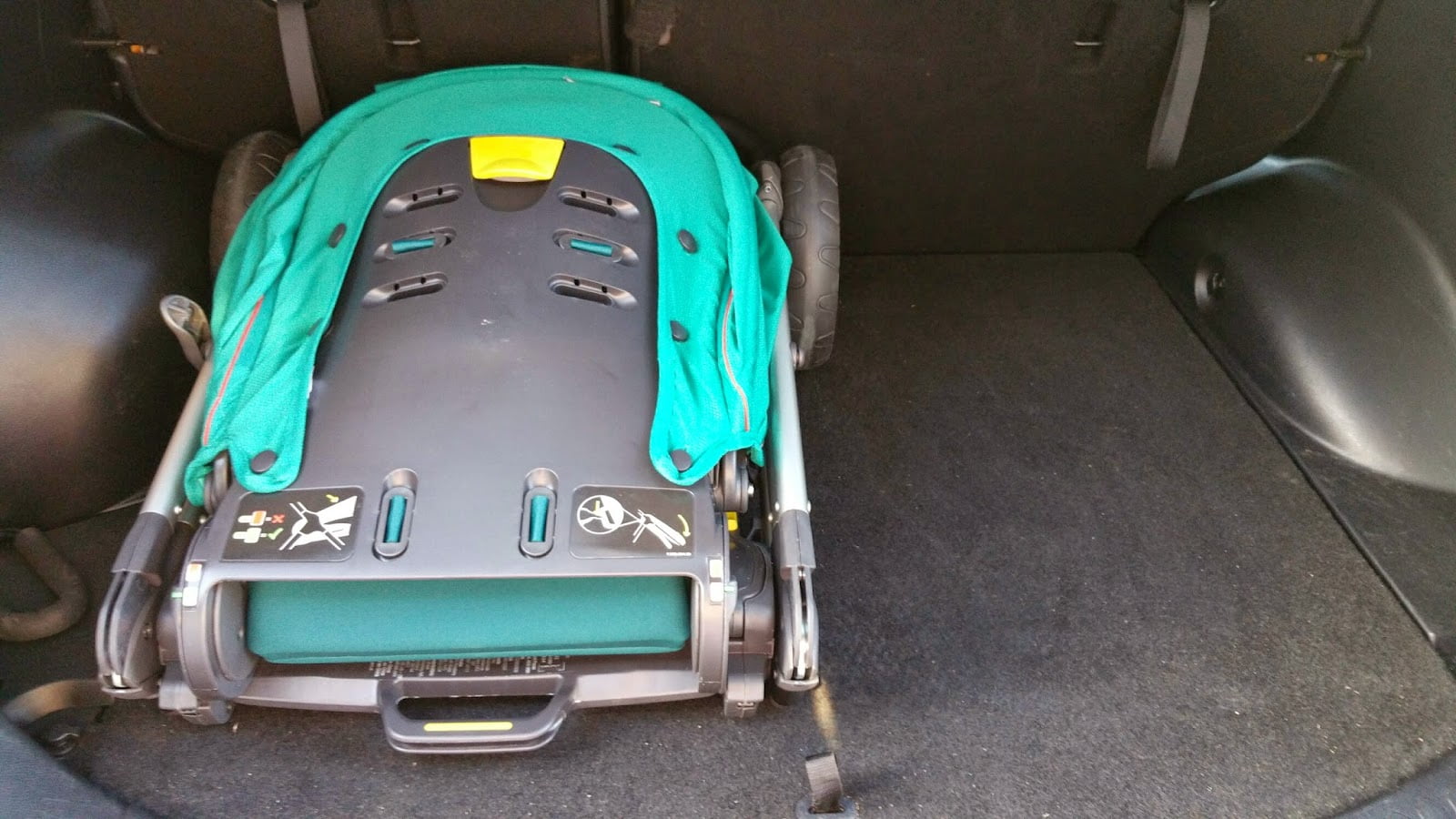 Perfect for parents on the go, especially those who enjoy walks out of town, the fifth member of the Armadillo family – the Armadillo Flip XT – also comes in a great range of colours and prints.
VIP features:• Wriggle room – big seat designed to let them stretch• Patented 2 way easy-fold technology – folds and opens in seconds with one hand, whichever way the seat is facing so you never have to take the seat off to fold• Chunky wheels with tread• Adjustable handleFeatures for baby:• Perfect for posture• Reversible seat• XXXL hood – UPF 50+ with additional hood lining• Cooling air ventFeatures for parents:• Travel system ready• Peek-a-boo window• Removable wheelsSpecs:• Suitable from birth to 15kg• Size: H: 105 x W: 57 x L: 90cm• Weight: 10kgStockist enquiries:www.mamasandpapas.com0845 606 7772One of my favourite features on this stroller is the HUGE shopping basket underneath. For a stroller this is truly massive! So practical with high sides so things don't fall out- I can fit loads in here.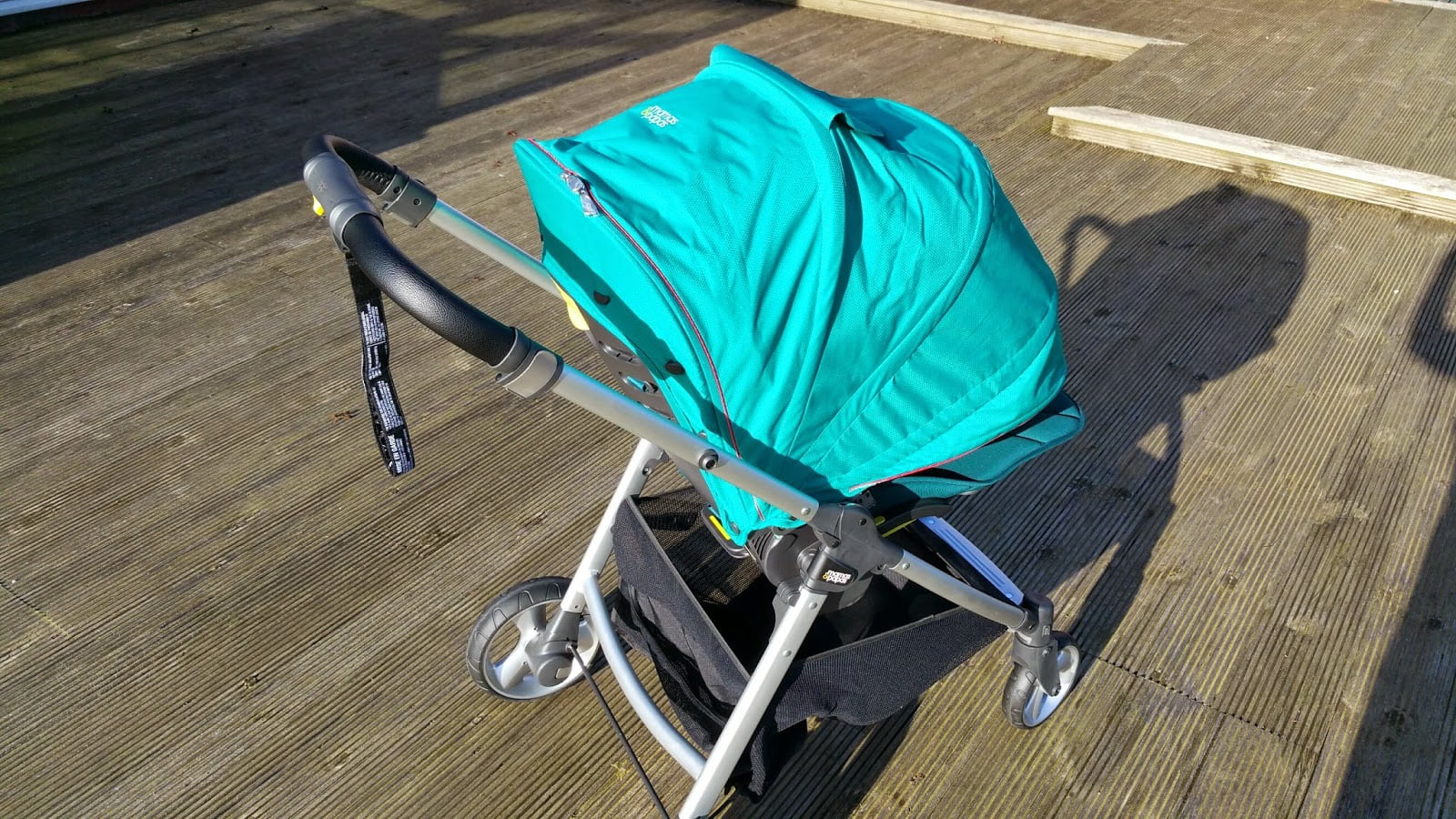 Our little man is very comfy in here and can sleep quite happily in the stroller as well as watch the world go by. This stroller does say from birth but having tried our five month old in this I personally don't feel there is enough support for him and he does have good head and upper body control.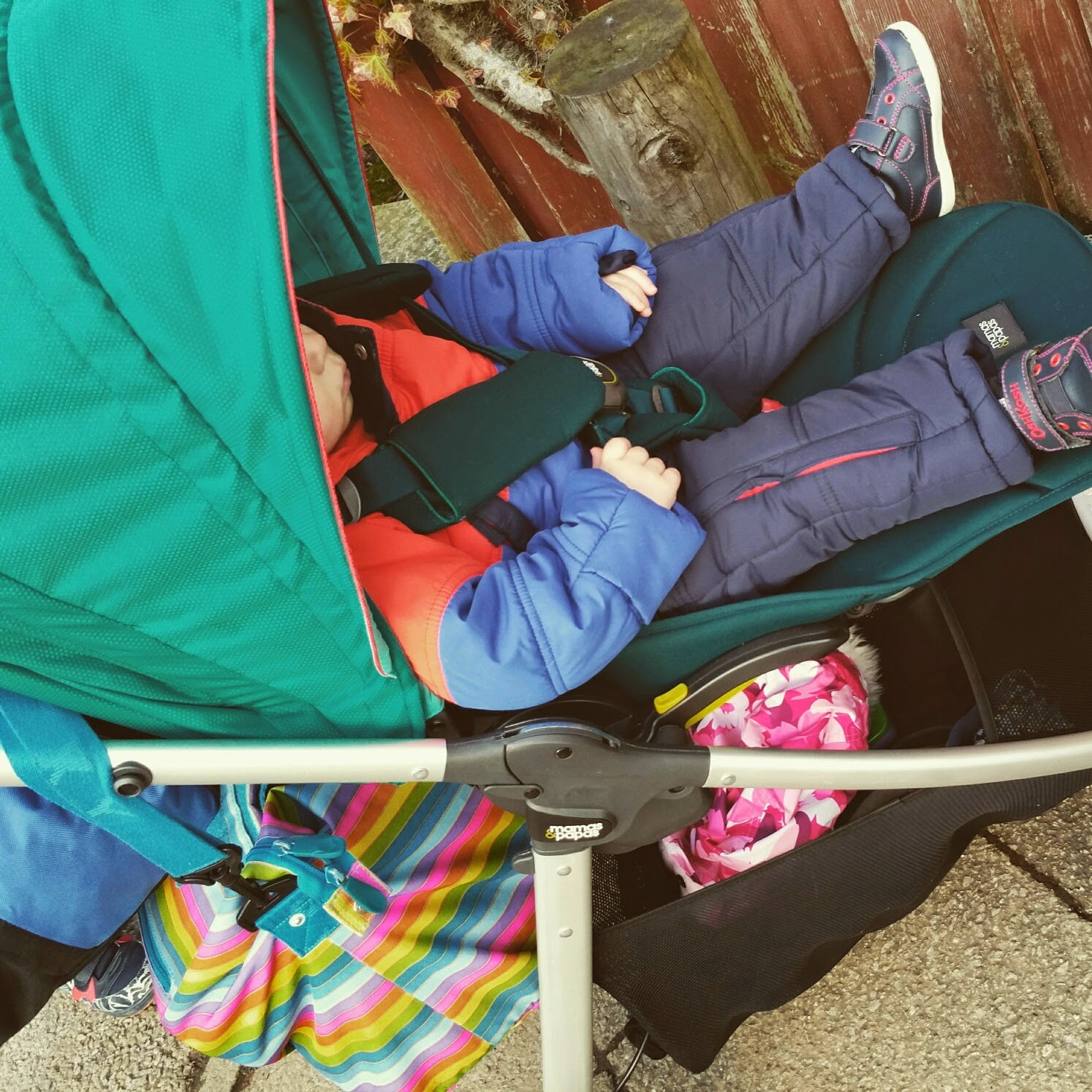 The stroller moves well and is easy to steer. The only real criticism I have of it is that the straps pop off very easily. This has happened several times and if you have a child who is initially a bit reluctant to go in (which they all can be at times) then this complicates things as a parent as you have to wrestle a small child and fix a strap at the same time before you can strap them in. I am not quite sure in all honesty if ours is faulty or if this is a design fault.
The only other slightly frustrating thing is that there is nothing much to grab onto on the base when you need a lift up or sown stairs.
Launching alongside the Armadillo XT, the NEW Armadillo Flip XT completes Mamas & Papas award-winning Armadillo family of strollers and includes chunky wheels and lots of extra luxuries to make life even more comfortable for babies and easier for parents!
With these latest additions, the Armadillo family now offers the ideal stroller to suit a wide range of different lifestyles – from the Armadillo for second or third time mums to the Armadillo City and Armadillo Flip – perfect for city living – and finally the XT and Flip XT with chunky wheels for navigating difficult terrain.
With the launch of the Armadillo XT and Flip XT strollers, the Mamas & Papas (www.mamasandpapas.com) Armadillo family of pushchairs is now complete. To celebrate, Mamas & Papas are offering three lucky winners the chance to win £1,000 worth of holiday vouchers for a destination of their choice, plus whichever stroller from the range best suits their chosen location.
The competition runs from 20th February until midnight on 22nd March, 2015, and can be entered either online, in store or at The Baby Show at ExCel, London (20th–22nd February, 2015).
Good Luck!
If you are struggling to choose a pram/pushchair/stroller then you should check out this guide by Busy City Mum.