You can't beat a bit of Christmas craft with the children. Towards the end of of term the children always bring back some wonderful creations from school. With school closing early this year due to COVID, I decided we'd bring the Christmas craft into our last week of 'term' at home.
You can obviously use bits and bobs from home, we often cut up a cardboard box and use it for some sort of creation and this time of year we will use things like off cuts of Christmas wrapping paper and so on for making bits and bobs.
In addition to this, I love sites like Baker Ross, Hobbycraft and The Works for bits and bobs. These sites often have all manner of kits for making specific things as well as more general crafting bits and bobs.
This year we've made Christmas Stars, Reindeer Pine Cones and Christmas Scratch magnets.
Christmas Stars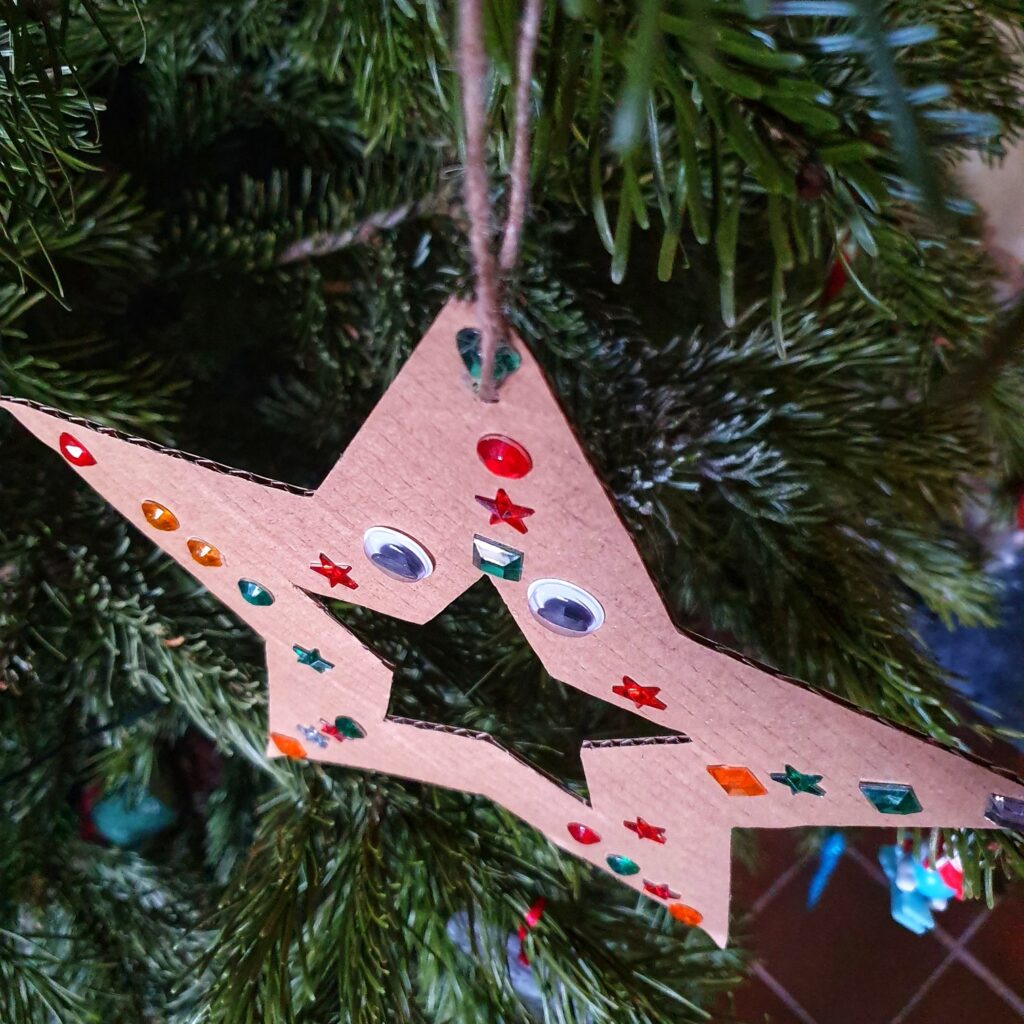 You can make these with cardboard you have at home, or buy them pre-done from Baker Ross. Simply thread some twine or ribbon through a hole in the top of the star and let the children decorate them how they wish.
They could be painted, covered in Christmas wrap, coloured in or they could stick gems or foam pieces on, or even coloured pom poms, depending what you have in.
These can then be hung up as cute Christmas decorations.
Reindeer Pine Cones
These are my favourites. We collected pine cones from the garden and dried them out on top of the radiator, but you can buy these very cheaply from craft stores if you don't have them in your garden.
We then collected some small twigs from the garden to use as antlers and attached googly eyes and a pom pom for the nose.
So cute and so simple. You could make a family of reindeer or task you children with making all of Santa's reindeer.
Christmas Scratch Magnets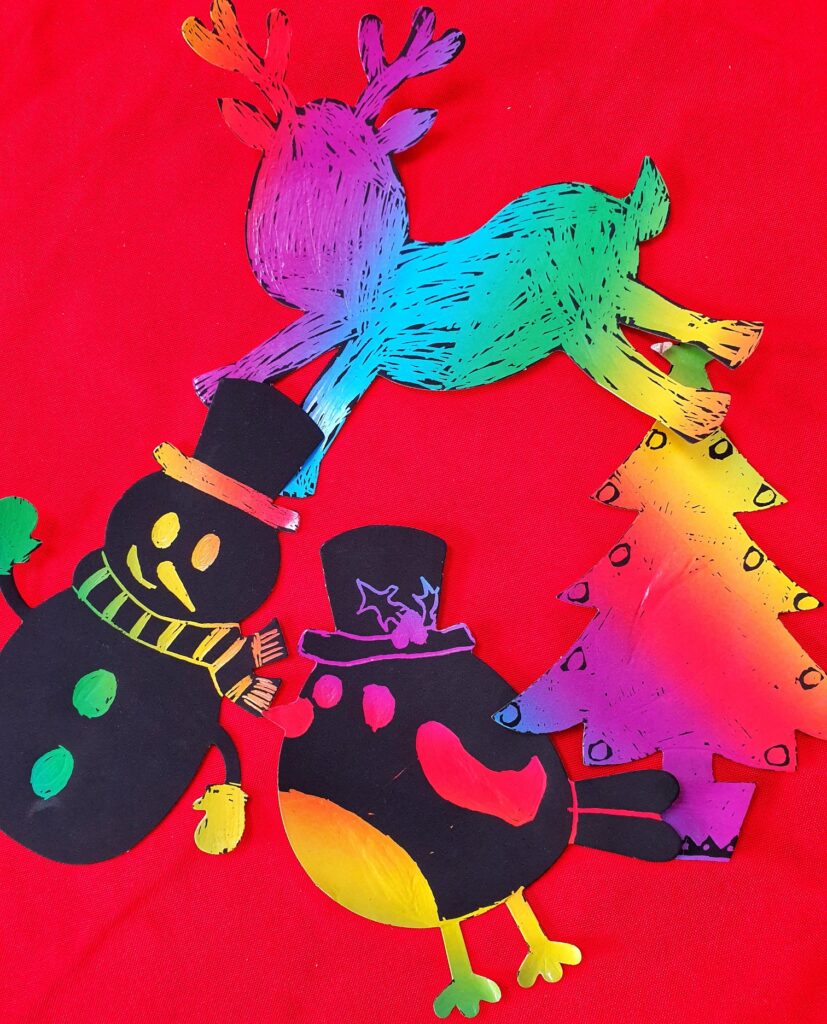 These kits are fantastic. They are a great alternative to drawing, colouring and painting. I bought this kit from Baker Ross, but there are tons of places, including Amazon that sell these things.
These ones were particularly good as they were Christmas themed and they cam with small magnets to attach to the back.
All these activities can be modified to suit a range of ages. They are the perfect boredom busters and allowing time for creativity, can be a welcome break from screen time, board games or even running around outside.