Are you still struggling to find Christmas gifts? Need gift inspiration perhaps, or perhaps just don't have time to even shop for Christmas gifts?
What if I told you there is a website where you can litterally find a gift for anyone you need to buy for?
CoolStuff.com is run by the Swedish company CoolStuff AB, which has been active on the web since 1999. Their goal is to offer the most innovative, cool, fun gifts  and gadgets on the market.
Useful gifts
I've always loved 'useful' gifts. Whilst it can be nice to receive something that's 'nice', 'useful' for me has always been preferable. One of my favourite gifts over the years was a sticky tape dispenser. It is so useful, I'm now on my second one, I promise you, these things are game changers and so practical!
How many of you know someone who  breaks out into a sweat when their phone battery goes below 10%? On one level it sounds rediculous doesn't it, but the way life works today we are expected to be hugely responsive to phone calls, messages and emails and when the battery goes there's not a lot you can do.
Good thing that someone invented the powerbank – a kind of CPR for your beloved telephone with tired batteries. With this smart powerbank, you can even charge your telephone wirelessly without any troublesome cords!
The wireless powerbank charges by means of an induction technology and it supports all Qi-compatible smartphones. You can therefore wave goodbye to messy cords and worn-out cables that always break at the same place!
The powerful batteries give your telephone a full tank 2-3 times before the powerbank needs to be charged, and you can continue to use the Qi-charger while the powerbank is charging. If you have a tablet computer or a telephone that does not support wireless charging, you can naturally charge these too. The powerbank is equipped with a USB port, so no weak battery need be left behind!
Qi technology is supported by the following popular smartphone models, among others: iPhone 8 and 8 Plus, iPhone X, Samsung Galaxy S8 and S8 Plus, Samsung Galaxy S9 and S9 Plus, Google Nexus 6, Sony Xperia XZ2.
You can pick one of these up from CoolStuff.com – who do you know who would like one of these?
Wacky gifts
Wacky gifts are fun but bought for the right person they can be useful as well. If you know with a pool, or someone who is off on holiday soon where they will be relaxing in a pool why not get them a fun pool accessory, like this pizza slice!
The pizza-slice air mattress has a raised edge that serves as a comfortably neck support, and it is big enough for adult pizza lovers to stretch out. The air mattress has loops attached to the sides, and with the help of the accompanying ropes, you can put eight identical air mattresses together to form a gigantic floating pizza! Did anybody order an extra-large pizza for the pool party?!
I mean, how cool is that? I've never seen a pool float like this before, another example of some of the gifts you can find over at CoolStuff.com.
Helpful gifts
When you are a parent, receiving a gift that facilitates family life and makes things that bit easier is awesome. I mean, the pure joy you feel when someone appreciates the difficult things enough to figure out what would help, well, it's huge.
We are always on the go and can rarely travel light, even if it's a quick trip to the beach in the summer, or a picnic, or a day out at a festival even. Beach chairs, cooler bag, parasol, bat and ball and a million towels and aditional snacks…suddenly it looks like you are moving house, not going out for a few hours as a family.
Queue this genius collapsible wagon – this wagon has room for everything you need for a successful family expedition, across sand, snow, fields – this could be the best gift you've ever had, or ever given to another parent.
How many times have you been that parent trying to carry everything, when your smallest child then needs picking up and you wonder where that extra set of hands is going to come from?
This collapsible wagon requires no assembly; rather, it folds out in a snap, and when folded up it fits easily into the car. It's about time you stop lugging around the package – this wagon can withstand loads of 100 kg and makes you a full-fledged excursion pro! Maybe i'll just throw the children in it!
Gifts for cooking fans
Do you love cooking up a storm in the kitchen, or perhaps you know someone who does? Do you know someone who loves preparing a big breakfast but can't cope with all the pots and pans to clear up afterwards?
With the KitchPro 4-in-1 Frying Pan, you can fry up a large amount of food at the same time without causing any chaos. The practical compartments keep everything separate and prevent them from bumping into each other. That way you can place a sausage in one compartment, an egg in another, vegetables in yet another and whatever else you like, from pancakes to pork rinds – the sky is the limit! Furthermore, the frying pan has a non-stick coating, which means both that the food won't stick and that it is easy to clean up afterwards.
The frying pan with its compartments is also perfect for managing different dietary requirements, no more mixing things up! Do you know anyone who would benefit from one of these in their life?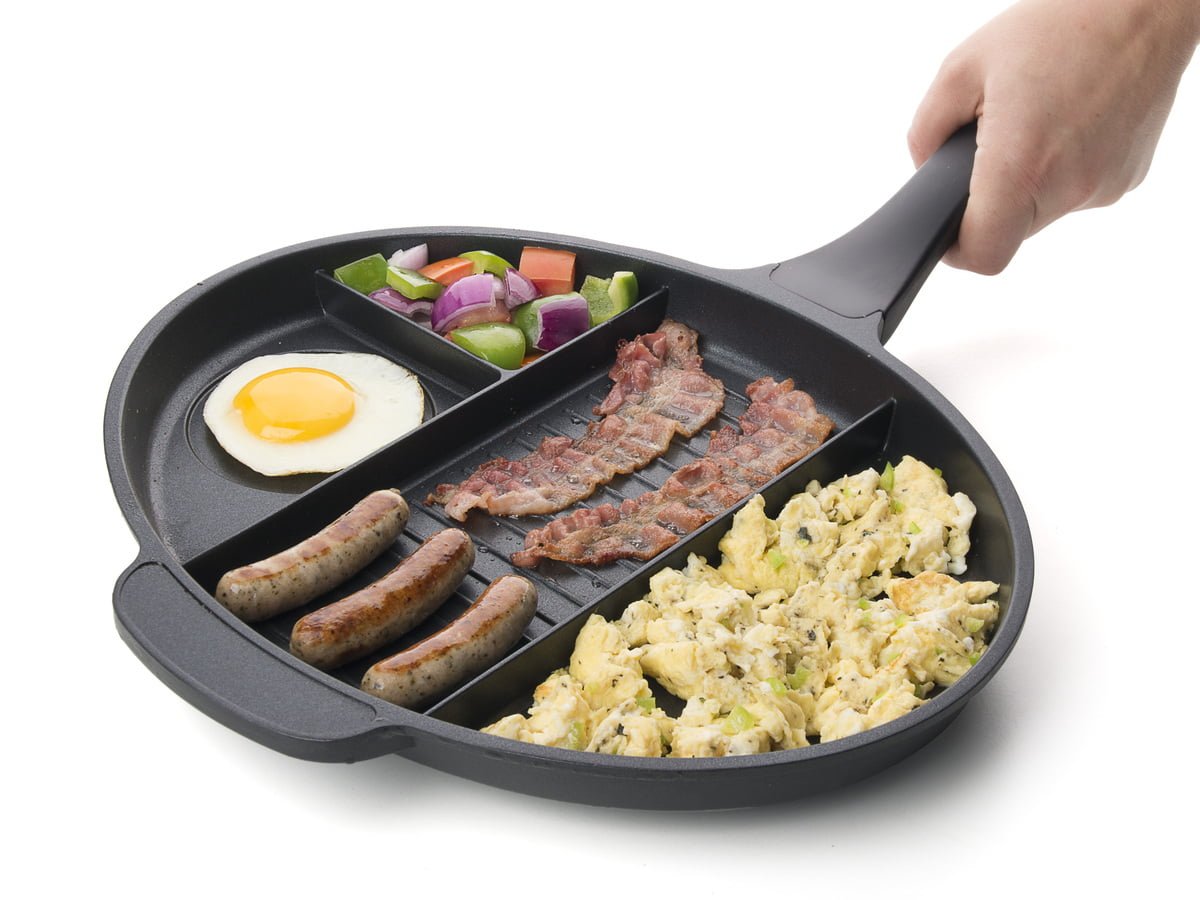 Gifts for snow lovers
Are you hoping for snow this Christmas? I hope for snow every Christmas – I love the stuff! I feel like last winter we were treated to so much snow, there was plenty of snow play spanning a good few weeks, which was wonderful.
If you know someone who loves having a blast in the snow, why not think about getting them an inflatable snow tube shaped like a fireball! I mean, who wouldn't want one of these in their life?
The fireball is more than 120 cm long and has two stable handles to hold on to while you fly down the hill. Gliding on a fireball through the snow is more comfortable than riding on an ordinary sledge, and since the snow tube is inflatable, it is easy to store away during the snow-scarce months of the year!
I don't know about you, but I'd love a go on this!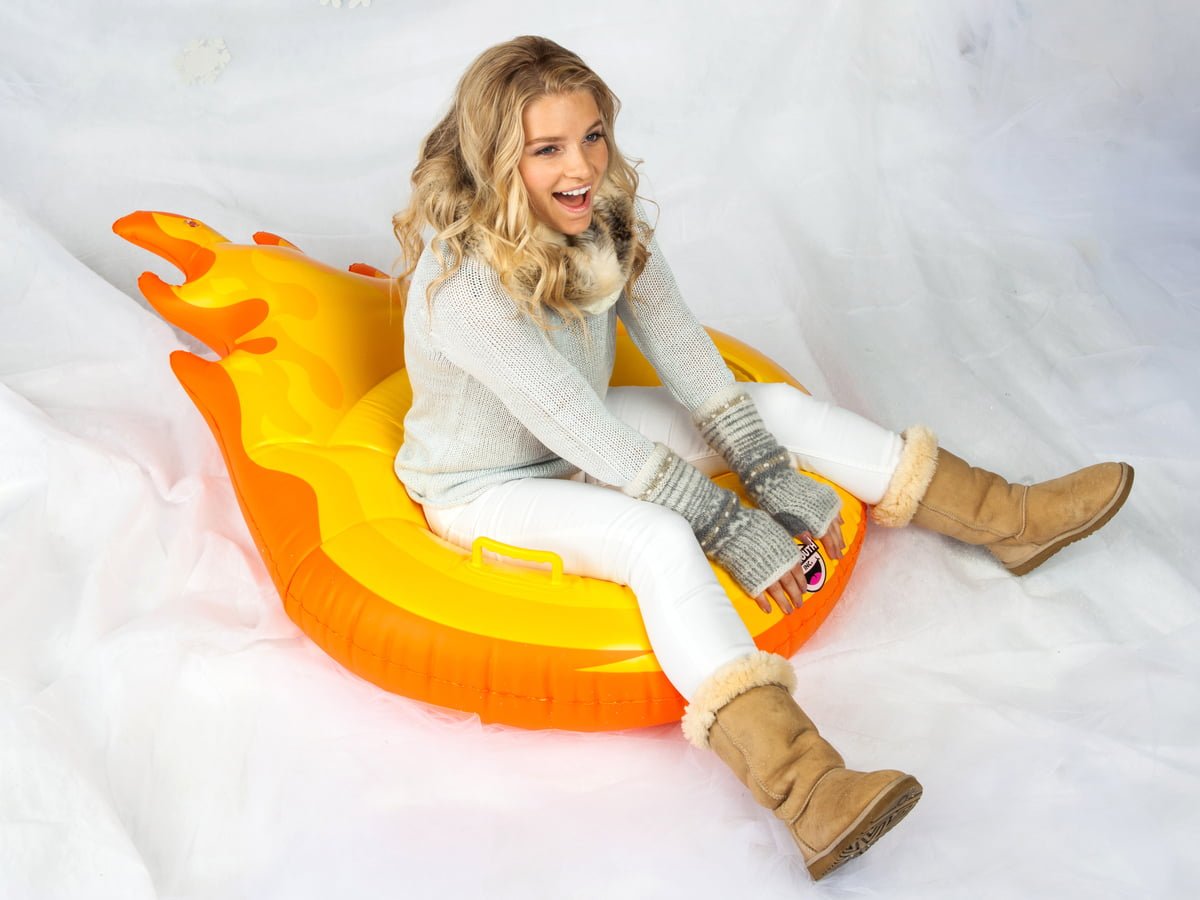 Gifts for movie lovers
Who do you know that loves a good movie night? We love movie nights at our house, and especially at Christmas time. There are so many amazing Christmas movies to see – what's your favourite?
Getting comfy and cosy is a big part of preparing for a movie night, as well as the snacks of course! If you know someone who loves a good movie night, why not set them up with one of these fun emoji cushions? Which one would you go with?
Have you see anything you like?
There is honestly so much on the CoolStuff.com website, you'll be able to find something for everyone on your gift list.
Happy shopping.