This is a collaborative post.
The 'spirit of Christmas' means different things to different people, but back in 1889, author Harriet Beecher Stowe summed it up perfectly I think, by saying "to give up one's very self — to think only of others — how to bring the greatest happiness to others — that is the true meaning of Christmas." I love that.
One of the ways I think we can do that is to really think about the gifts we purchase at Christmas for loved ones and where they are from.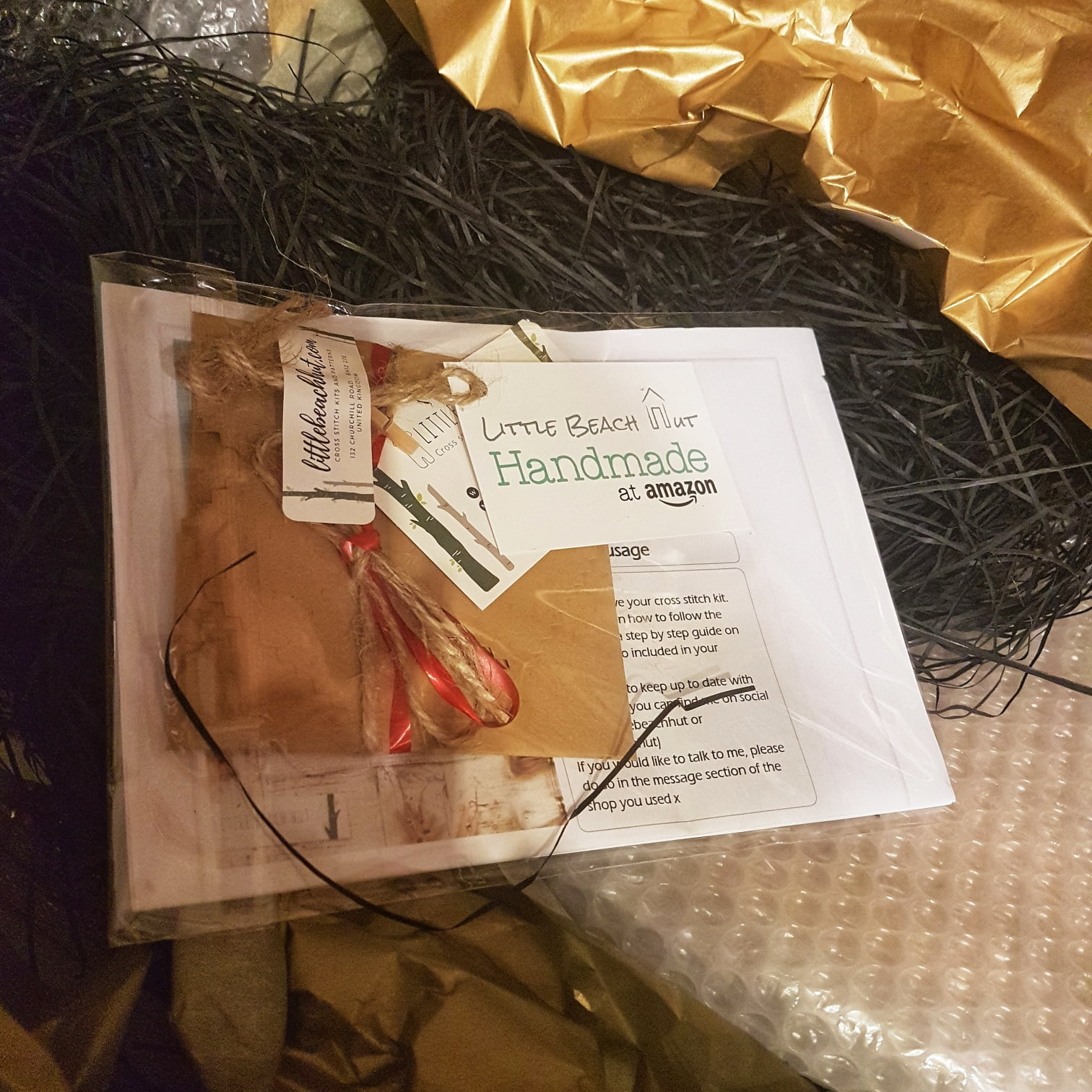 Have you considered, for example, purchasing handmade gifts for loved ones this year? That might be buying from local people close to you with their own businesses. That way you can be happy in the knowledge you are supporting local trade. If you can't find what you are looking for however, what about trying to find gifts via Amazon Handmade?
There are literally tons of stunning, handmade gifts to choose from at Amazon. I had no idea this section of their website even existed until recently. You can purchase clothing, toys, books, furniture, jewellery, make up bags, the list goes on and on.
One of the things I love about giving a handmade gift is that it feels extra personal. The person receiving the gift will know that you've really given thought to what you have purchased and why.
I also love the thought that an actual person will have done a happy dance because you bought one of their handcrafted items, from a business they've probably been dreaming of for years, and that feeling, well, I think that's special.
I'm completely in love with this handmade chopping board, you can have any words you like on there so it's extra personal for the recipient.
If you have bought someone a liquid gift already, why not complete it with these handmade wine charms, which are super Christmassy as well!
You can see before you place the order how long your handmade gift will take to create and of course where it is being dispatched from – it's as easy as that. All the convenience of Amazon, but with that extra personal feel-good factor attached to the whole process.
I've purchased some stunning handmade gifts for loved ones over the years, and they are certainly the gifts I remember having the biggest impact.
How about you? Have you purchased handmade gifts in the past? Are you planning on purchasing any this Christmas? Perhaps you've already used Amazon Handmade? If you want to see what's out there check out these social media hashtags #ahandmadechristmas, #amazonhandmade, #countdowntochristmas, #madeforyou and #craftychristmas.