Although we are now into March, winter certainly isn't over yet. March began for us this week looking a lot like this!
I do love the snow though so I'm not complaining.
That doesn't mean I like feeling cold though. My hands and feet are naturally quite cold, so in bad weather that is even more so the case…poor circulation I think.
I love my Hunter wellies but wellies can be cold can't they, so I've been opting for my snow boots most days recently.
I've come across these fab welly socks from Heat Holders now though which mean the Hunters can come back out. As far as have ever been tested, Heat Holders are the warmest thermal wear products in the world. The brand's signature socks have an impressive tog rating of 2.34,  meaning you need not layer your socks ever again!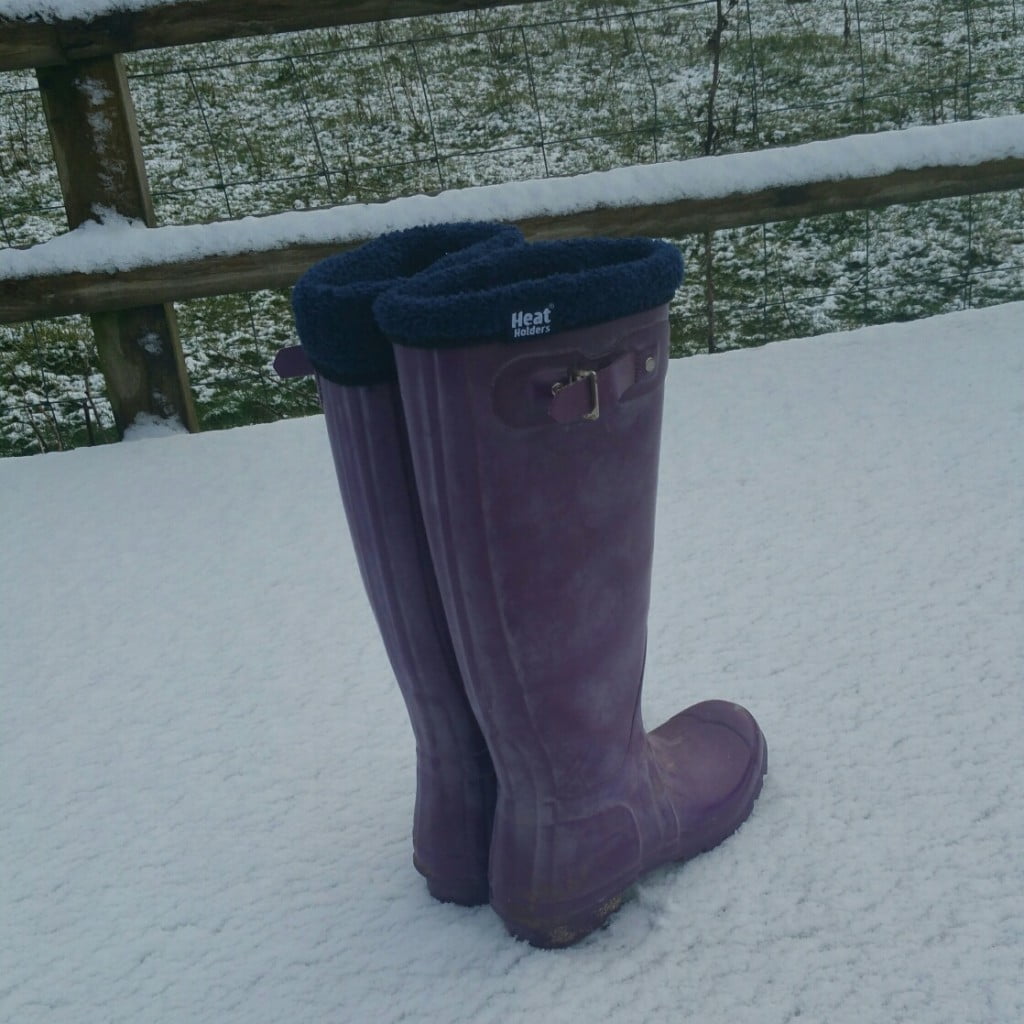 Due to market demand for warming products, and even colder winters Heat Holders has expanded its range – now offering thermal socks of various lengths, sizes and  types for men, women and children, the brand also offers a range of fashion-forward and stylish blankets, jumpers, tights, leggings, hats, gloves and thermal underwear – with further products being developed! The children love getting cosy under a "blankie" so I'm going to have to have a look at those and I like the sound of the leggings for the school run during the winter too!
These are ideal for unbeatable warmth whether at work, rest or play. They have a three part Heat Holders thermal technology which works to provide reliable, long-lasting comfort, no matter how long you need to spend outdoors in a cold snap.
I love the fluffy, comforting fabric!
How do you stay cosy in the Winter? Have you bee getting any snow recently?