2020 has been a strange year for everyone. It's been an especially challenging year for lots of people, with lots of families separated for months at a time, and no real idea of when they might be re-united.
With the COVID-19 Christmas advice still very sketchy, it seems highly likely things won't be much different to the current situation during the festive season. Although there is lots of speculation (as there always is) there is nothing concrete yet, so all we can do is wait and see.
Given the uncertainty we are currently facing, it seems sensible to plan Christmas from a distance. One of the ways you can do this is by designing and either printing or emailing things like Christmas cards, messages to loved ones, and of course also design your own Christmas decorations, letters to Santa and so on.
Here are a few ideas:
Christmas Cards
First up Christmas Cards. I've noticed over the last few years that more and more people openly state on social media "We have chosen not to send Christmas Cards this year and will instead be making a donation to charity". Whilst I fully support charitable donations, I do question how many people actually do this in practice.
I also think it removes some of that Christmas spirit. Don't get me wrong, I've certainly wondered why I'm staying up late to write out Christmas cards to people I hardly ever hear from in the past, I've done that – but in recent years I've only sent cards to people who are important to us.
I often design a card online, so I just need to address the envelopes. It's a shortcut for sure, but who really has the time to write out a ton of personal messages to people. I'm confident that by receiving our card, the people who matter still know we are thinking of them.
If you fancy having a go at making your own cards, there are tons of free resources online for you to use and get creative with.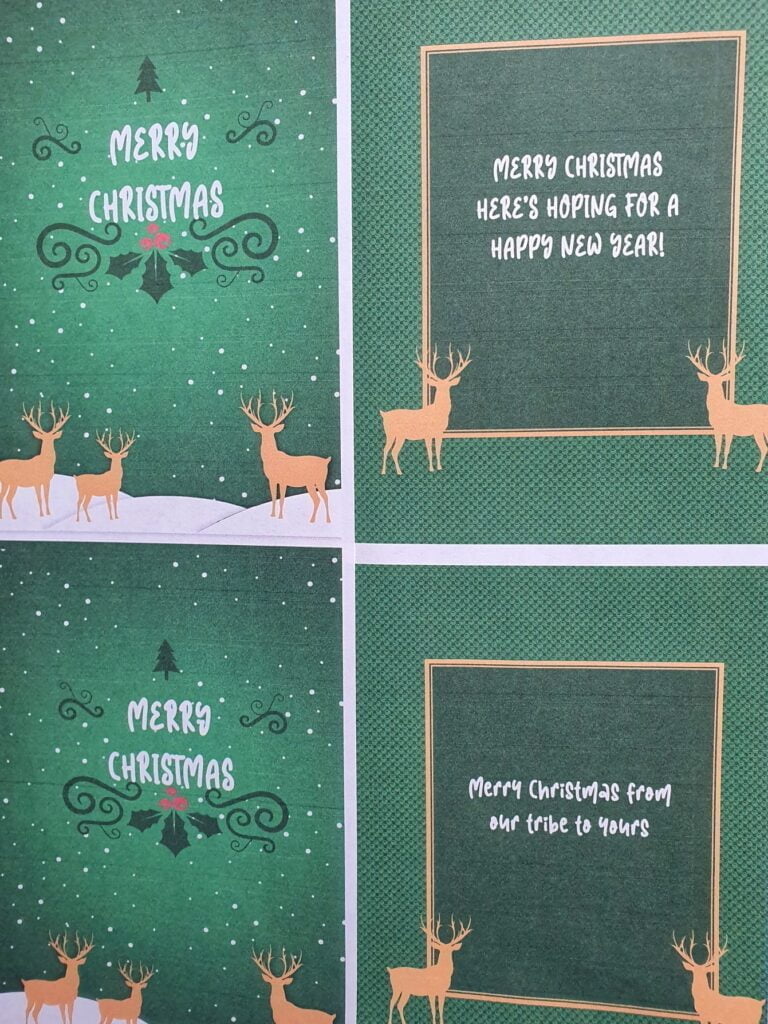 There are loads of free handwriting fonts from Font Bundles, for example. Then there are sites like Canva that you can use to access tons of designs. Just search "Christmas Cards" and you will soon pull up loads of different designs.
I love the handwriting fonts at Font Bundles because I regularly look through my existing fonts on my laptop and think they all look the same, or there is nothing that really matches what I want to create, lots of the standard fonts seem too boring for a card. I love the "mama papa" font as it is informal and playful.
Digital cards
If you are trying to cut down costs this Christmas and not have to pay for tons of stamps for your cards, you could easily create some gorgeous digital Christmas cards to email to loved ones, to let them know you are thinking of them.
It doesn't always have to be a physical thing. They will still appreciate the time and effort involved in creating the card you send to them.
Again, access all the free resources to do this. You may well have resources you can use already on your laptop or PC for example. I discovered a couple of years ago that I had all sorts of templates I never knew existed.
You can design these at your leisure, even get the children involved as an after school project (given that most after school activities are still not running), I often find, especially with the little boys that some creative projects after school are a good wind down to bedtime.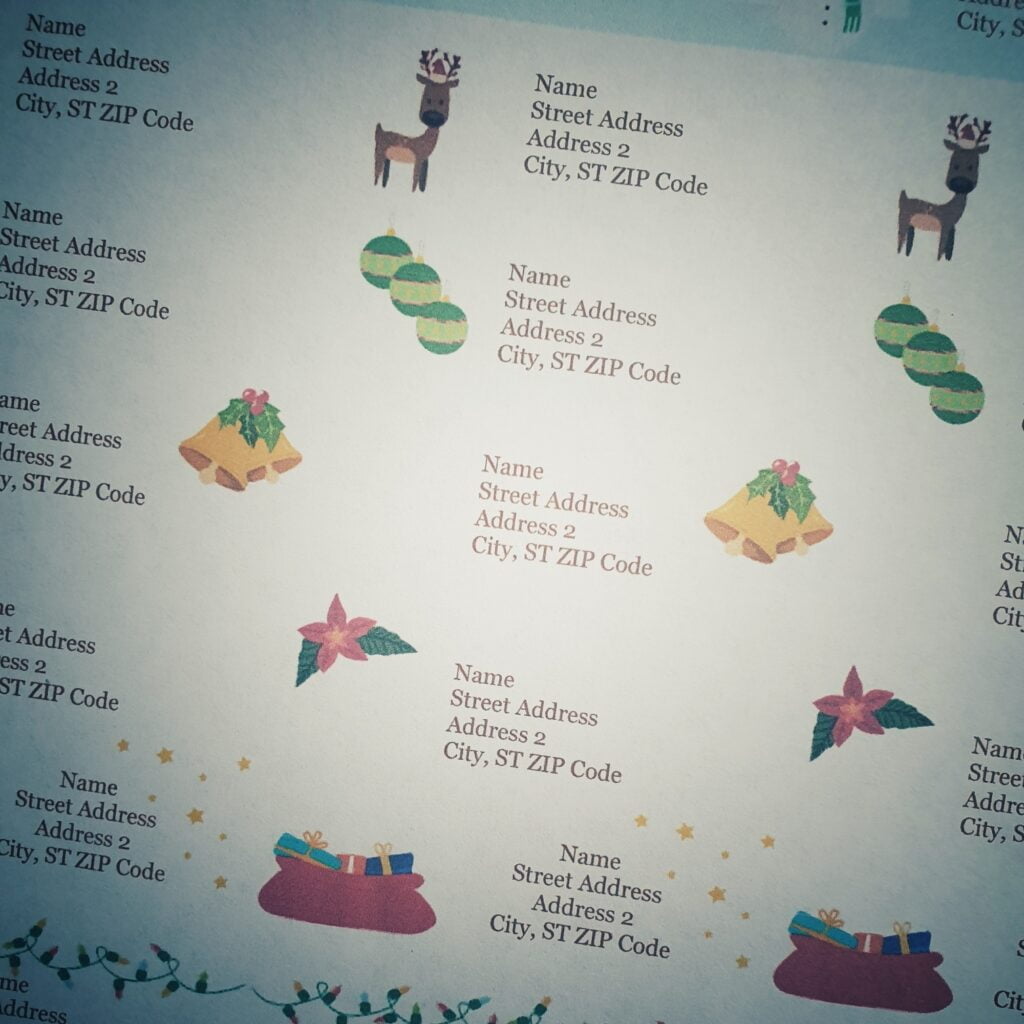 Letters to/from Santa
Do your children write letters to Santa? If so, why not use online templates and fonts to create something extra special – just make sure you print two copies, so you can pop one in their memory box (I always think these things will be lovely for them to look back on in years to come).
You can also create fun letters from Santa and leave them for your children. Make them personal to your child by adding images they will love.
Messages from the elves
Do you have a little elf that comes to visit in the run up to Christmas? Get organised and create all your messages in advance with the help of resources like Canva and Font Bundles.
There are loads of playful fonts that would be ideal for elf messages. I really like the "Happy Popcorn" font for this.
Gift labels and messages
You can also create your own gift labels and messages for gifts with these tools. It might not be possible to spend time with friends this Christmas, but you can always drop off something nice and leave it on their doorstep.
Why not get creative and leave them a little festive note to go with it?
There are so many options of things you can create yourself using these tools. You don't have to be a design whiz to create something extra special.
This is a collaborative article.