Christmas isn't cancelled guys, we just need to have a bit of a re-think and get 'creative' about how we do things this year. Just because all the Christmas dresses aren't coming out, doesn't mean everything is off.
One of the things that always makes me at least feel as if I'm winning, is having a ton of activities ready for the children that I can just whip out.
Of course, we will all be watching Christmas movies and going on nice Winter walks, but for the bits in-between, I always find it helps to have a few bits and bobs to hand to encourage creativity.
With our children, this is the only time they are really still. They concentrate so hard on what they are drawing, painting or making, it's a nice balance for the rest of the time when they are running, playing and generally being a bit wild.
Be your future friend
With this in mind, be your future friend and include creative bits and bobs in Christmas Eve Boxes and stockings. Plan ahead and think about who enjoys what. I always order some crafty bits from The Works at this time of year, there is always so much to choose from.
Perhaps you have a child who loves to sketch, or perhaps you have a child who enjoys drawing or painting on stones? You could even challenge your children to come up with a board game for you all to play over the festive season.
Control the Christmas Chaos
When the chaos of Christmas begins to wind down after Boxing Day, you want to make sure you've bought gifts that keep on giving.
With a collection of products suitable for children aged three to 10 years old, the Lionheart range by Manuscript, boasts 10 fun and exciting safari themed characters to inspire children and aid creative development – ideal for encouraging continued learning over the festive period.
The Lionheart Range
Lionheart Colour Fine Markers (RRP: £9.99)
Suitable for budding artists of all ages, these Fine Markers are ideal for everyday writing, drawing and colouring. With a comfort grip for little hands, the pens can be securely held and provide endless opportunities for kids to allow their creativity to go wild!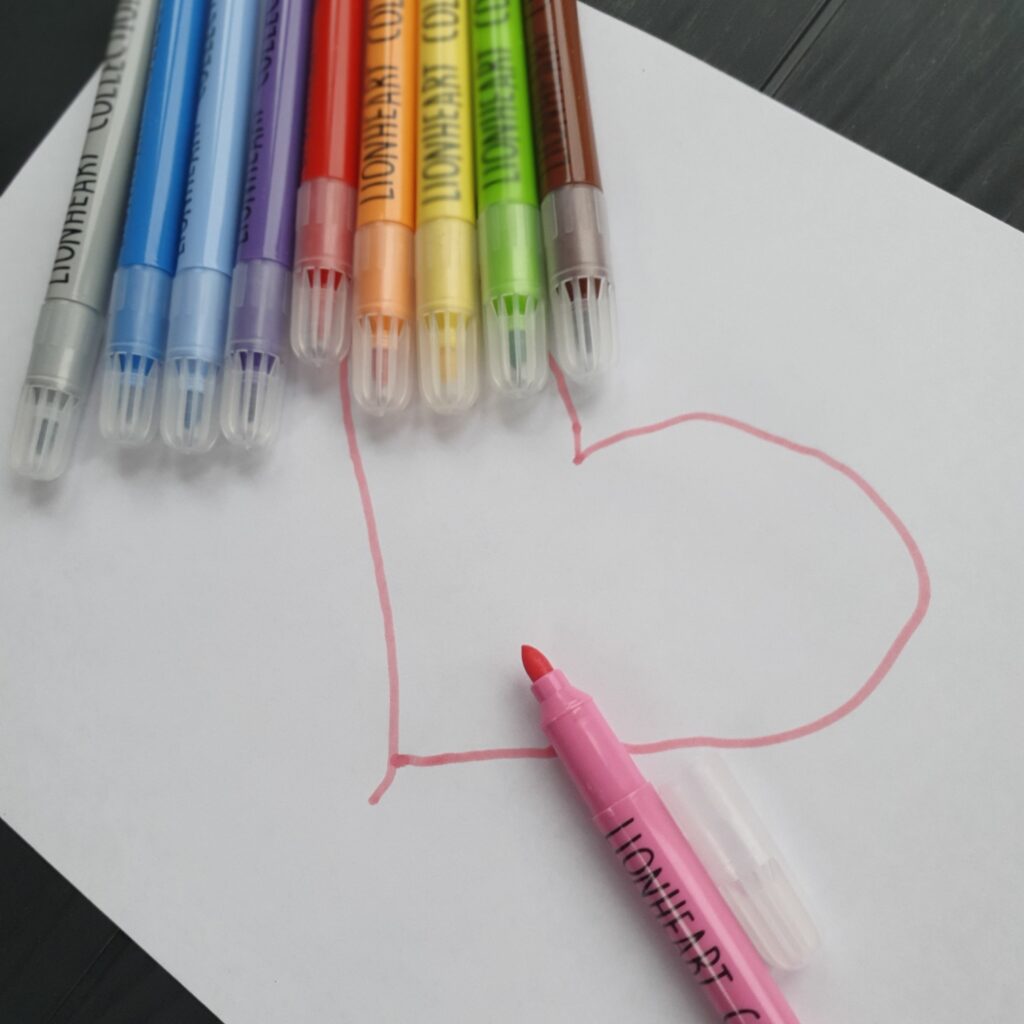 Benji's Big Day Activity Book (RRP: £13.99)
Winner of the 2020 Stationery Awards Best Children's Product Award, the Benji's Big Day Activity Book has been designed by educational publishing specialists in conjunction with Manuscript. Perfect for preschool learners aged three to eight years old, the book contains a wide range of drawings for colouring, and activities including cutting, shape, number and letter forming activities to help develop children's learning and motor skills.
Ideal for supporting little ones on their creative journey, the book also features a selection of 'wipe-clean' pages to ensure learning can be repeated and cemented.
Lionheart Superwashable Pens (RRP: £9.99)
Ideal as a 'my first colouring pen' these fun superwashable pens allow children to demonstrate their creative flair – with the added security that any rogue drawings can washed off skin and most surfaces with just water! We always have one child who draws on another, standard practice here!
With easy grip and available in 10 bright colours, kids can let their imaginations come to life on paper, and if they deviate and start doodling on the table cloth you can relax in the knowledge it will wash off.
Lionheart Colour Broad Markers (RRP: £9.99)
With a broad felt tip and comfort grip, these felt tips can be enjoyed by children of all ages! With 12 exciting colours to choose from, the pens are well designed for everyday drawing and colouring. These make ideal stocking fillers for children who love to draw and colour.
Manuscript Pen Company is a family stationery and craft brand with over 150 years industry experience, which exports to over 70 countries worldwide. For further information, please visit: www.calligraphy.co.uk
This is a collaborative article.