I dug out some old photos this week for a friends 40th birthday. Photos of us as teenagers and in most of them we were wearing crop tops. I think we pretty much lived in them back then. We had them in a range of colours and fabrics and we wore them with jeans and little skirts mainly. I also recall having a few cropped jumpers back then. How about you? Are you old enough to remember doing this as well.
The history of the crop top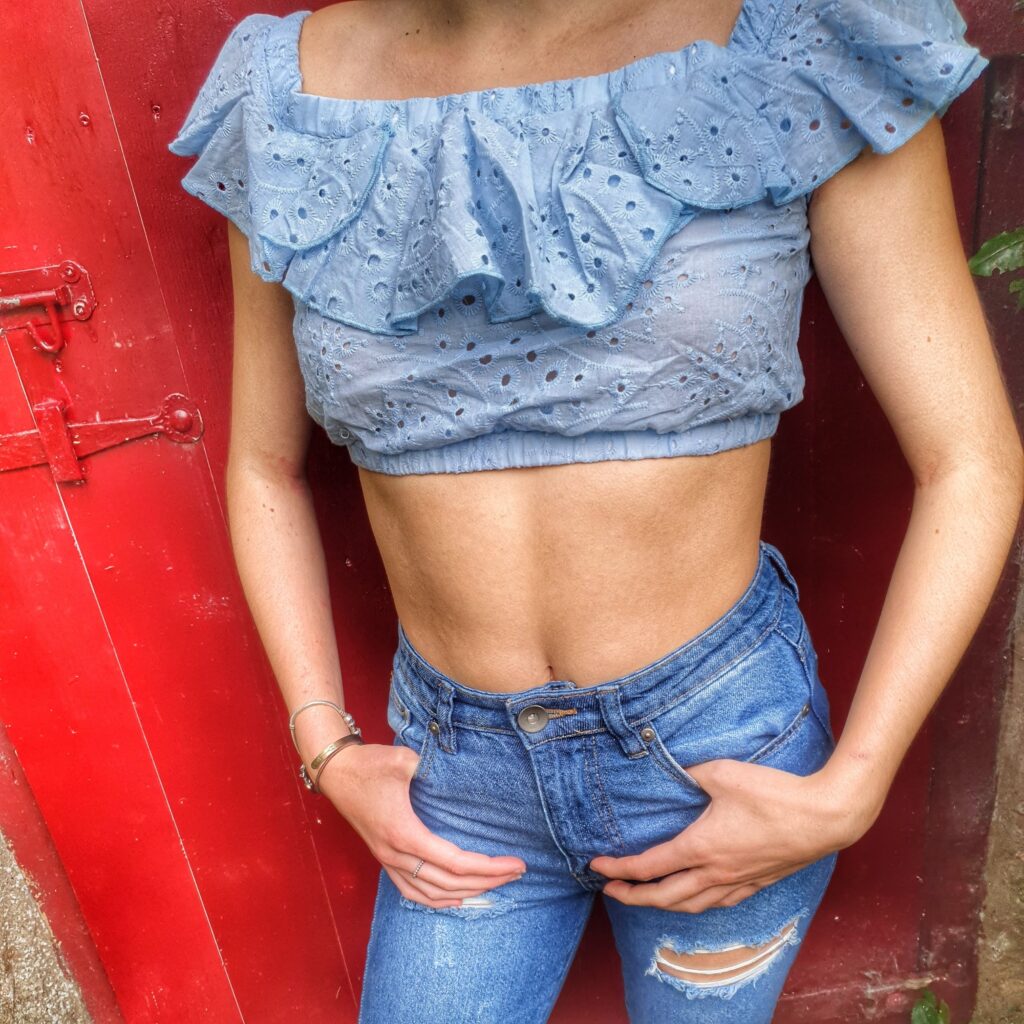 Where did crop tops come from? Apparently, in 1893, belly dancers gave a performance at the World's Fair in Chicago, introducing the concept of the crop top to the western world. From here the crop top began to gain prominence in the 1940s during the fabric rationing of World War II. However, this was largely related to swimwear at the time, not regualr clothing.
The crop top didn't gain widespread acceptance until the sexual revolution of the 1960s and early 1970s, helped along by a range of celebrities.
In the 1980s, cut off crop tops became more common as part of the aerobics craze and as a result of the popularity of the movie Flashdance. Anyone else remember this? I remember doing a dance to this for a school production. We had to all wear aerobics clothing, which included crop tops and leg warmers. We thought we were so cool!
Crop tops today
In the 2010s, the crop top experienced a revival, largely due to the popularity of 1990s retro fashion. Suddenly, these began to appear in wardrobes again.
Today there are tons of crop tops out there to choose from, as well as people using other items of clothing, such as t -shirts to make variations of the crop top style – so, for example, tying a t-shirt in a knot. The knot can be varied too, front, side or back, for a different look each time. It's a good way of making an oversized t-shirt look less like a sack. Do you do this?
Different ways to wear a crop top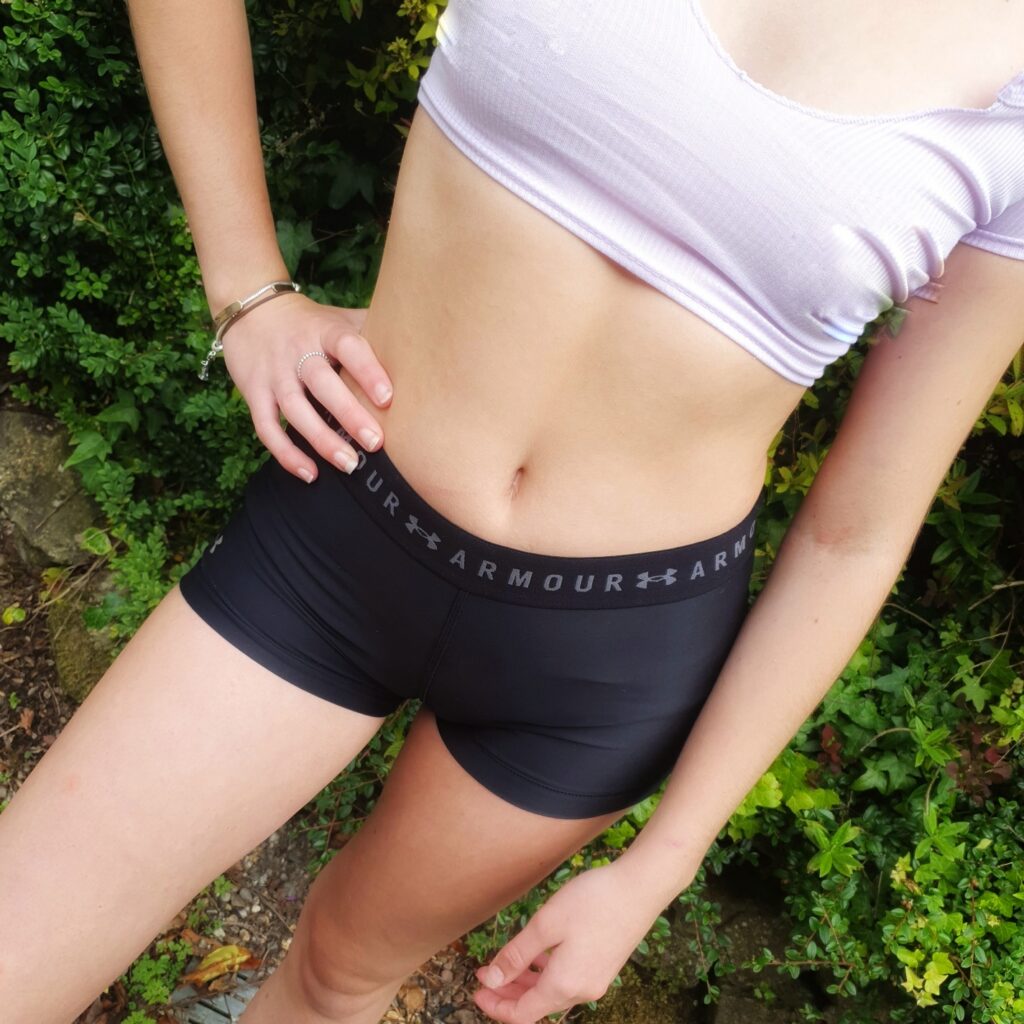 As workout gear
Crop tops make ideal work out gear. Slightly more coverage than just a sports bra but not so much fabric you get ravelled up doing your crunches or your tree pose. Exercise clothing needs to support the cause, not make it harder.
These crop tops from Femme Luxe are so soft and comfortable, ideal for working out in. They come in several different colours and are currently only £5.99 each, what a bargain!
There are seven colours to choose from in total: white; pink; mink; lilac; khaki; grey and black. These are practical, comfortable and easy to wash and wear. Which would you go for?
Under dungarees
I love this look. Not on me exactly, but it makes a lovely little outfit and can be dressed up or down depending on shoes and accessories, it can also make wearing dungarees comfy without ending up with bulk around your waist area.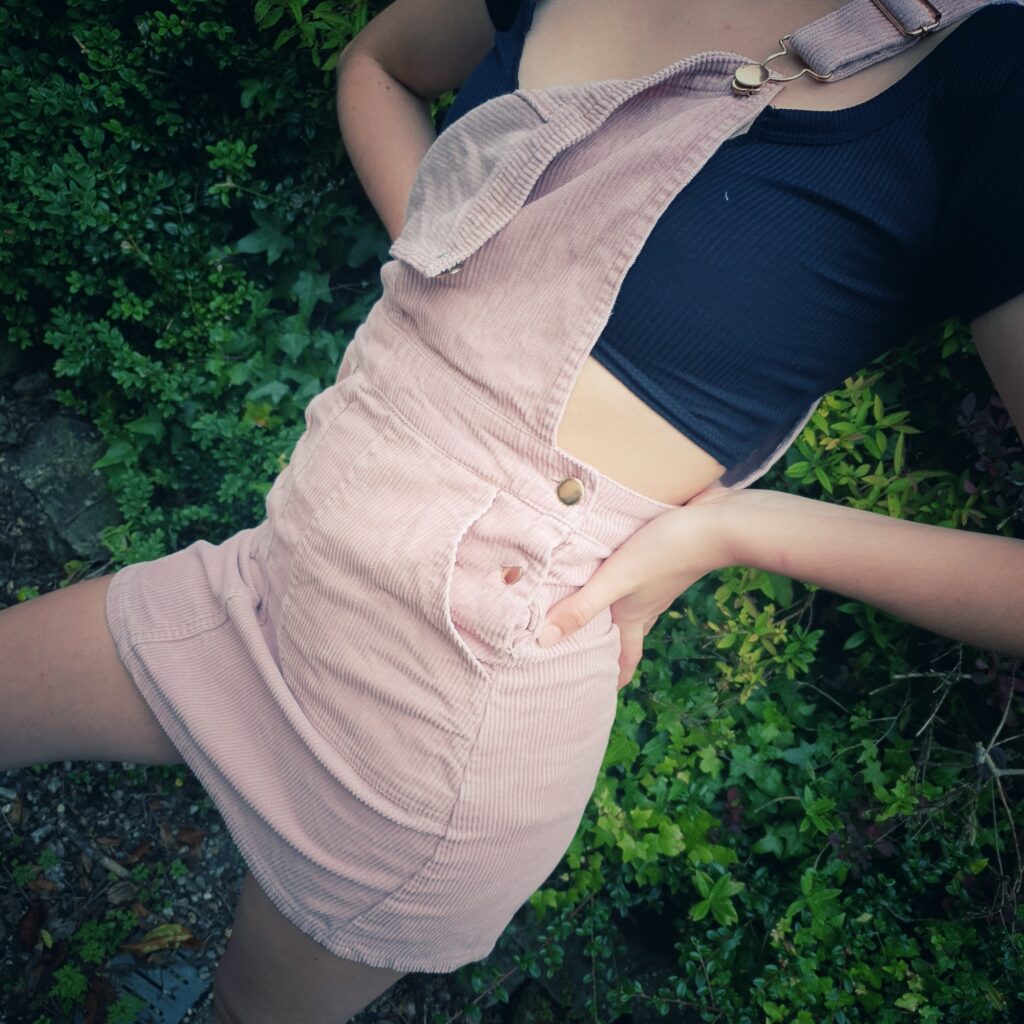 As a layer
You could wear your crop top as a layer. Perhaps wear something long sleeved over the top but keep it open so you can still see the cropped top?
If you want to wear your crop top all year round, all you have to do is layer it over the right top, and you can wear a crop top all year long. Perhaps try to pair it over a turtleneck or a long sleeve dress? It could be the perfect transitional outfit, you never know. Have you tried this?
With jeans
This is such a cute smart-casual look, and a great way to wear a crop top without feeling massively exposed with all flesh on show.
For a day look, you could wear a flared or a bootcut jean. If you wish to wear it at night or at a party, choose skinny jeans in black or blue.
On a summer evening, wearing jeans also stops you getting eaten by bugs as badly. Jeans tend to be thick enough for bug not to be able to bite through them.
I absolutely love this blue broderie Anglaise crop top, it is perfect for summer and the perfect combination of pretty and practical.
Do you wear crop tops? What is your favourite way to wear them?
This is a collaborative article.