This walk offers some of the most dramatic mountainous scenery in the UK at the oldest National Nature Reserve in Wales. If you love walking and you appreciate beautiful views this walk is for you. You can't fail to be impressed by the stunning scenery here. Between the lakes, rocks and mountains it really is quite breathtaking.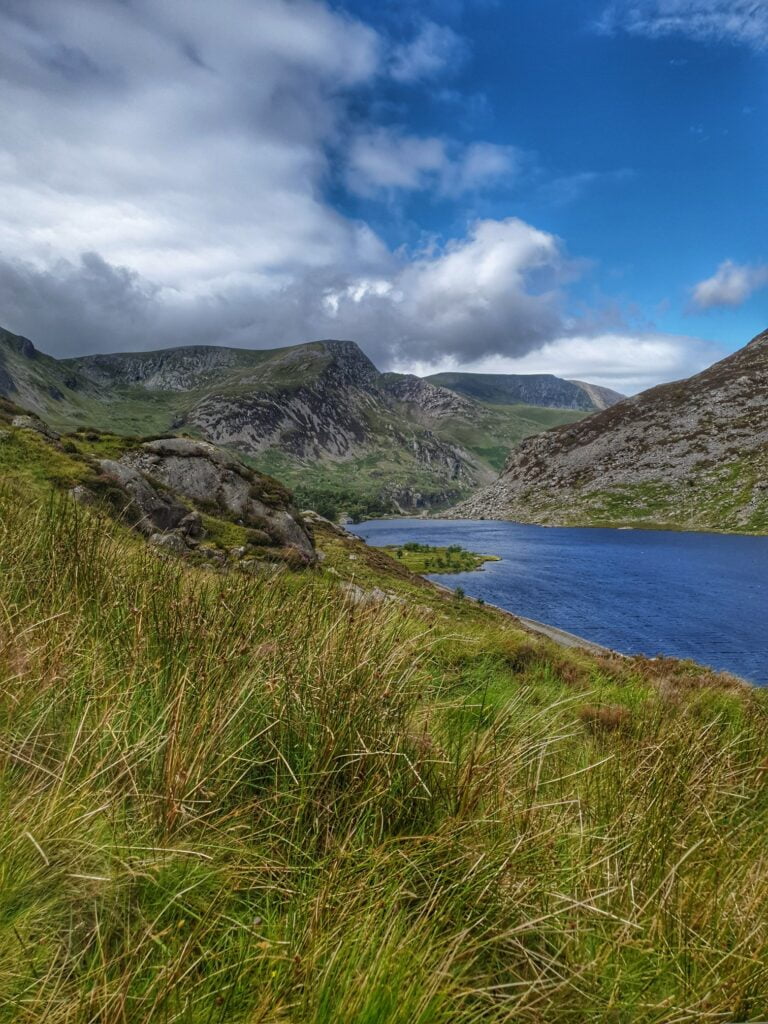 The walk
The walk is around 4.8 km and takes around 3 hours from start to finish. I did this with a 5, 7, 12 and 13 year old and it took us around 3 hours, which was the recommended time required for this walk,
You can park at the visitors centre using pay and display parking. The car park is not that big, so if it's busy you will need to park along the road.
When we walked there we had to park in one of the off road parking areas about 400m up from the visitors centre as there was no space. There are a few of these along the road side, and you can cross over onto the walking paths, without having to walk down the road.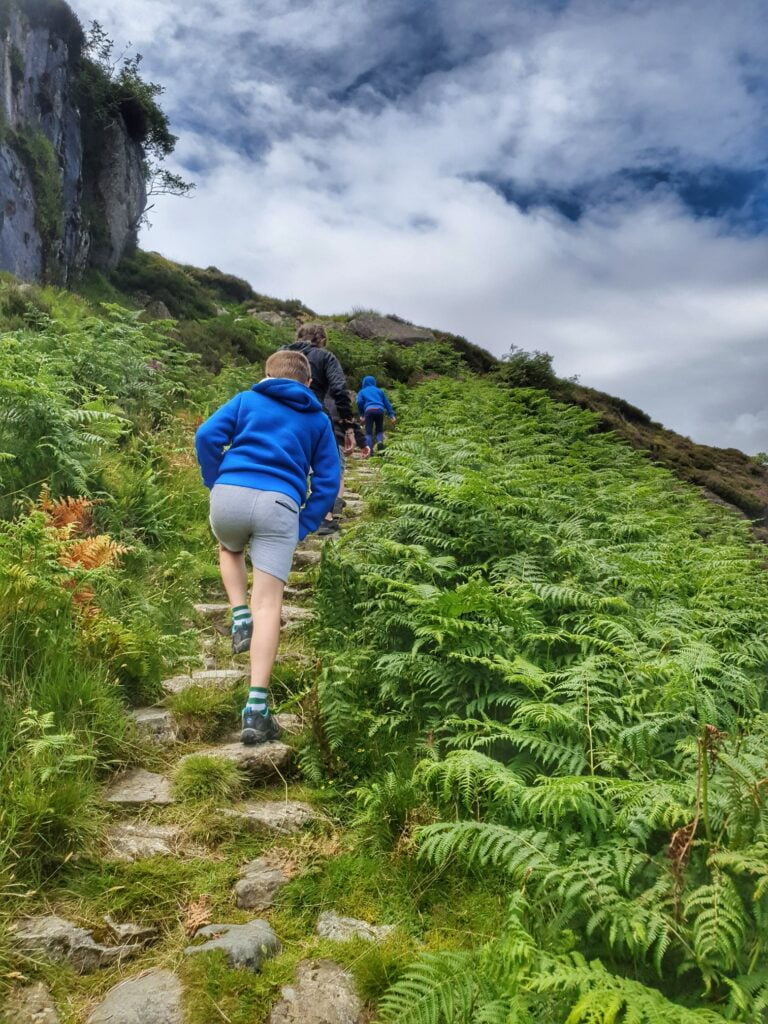 In the current climate, these alternative paths are a better bet as there is no one else around. People tend to stick to the path route up from the visitors centre, even if they've parked elsewhere.
We climbed over a ladder and followed an stone trail upwards. On the ridge it opened out and then were multiple routes we could take. We explored the rocks, climbed, jumped and generally played around on our way up, walking roughly in the direction of the lake.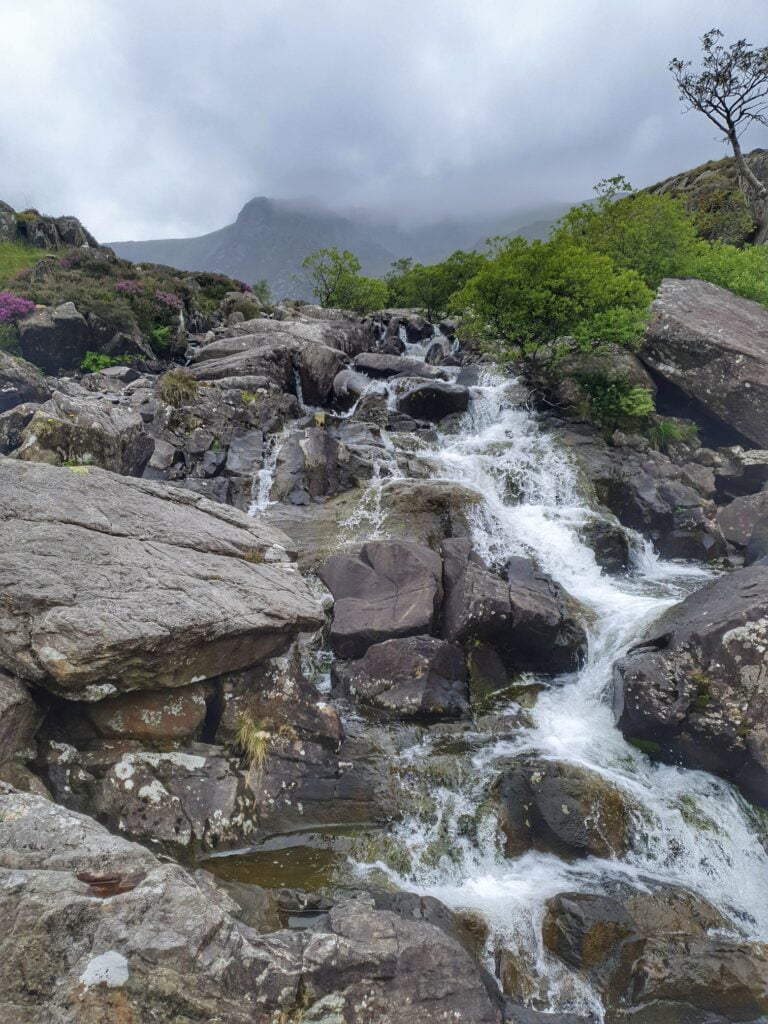 After around half an hour we had joined the main path with everyone else. Taking this route was much better as it meant that I didn't have to get the children down the busy main road to the visitors centre.
We climbed a stone track until we came to the lake, at which point you then follow the path around the outside of the lake, before re-joining the route you came up on.
The facilities
At the car park/visitors centre, you will find toilets, bins, hot and cold drinks and snacks. We tried the ice creams and the homemade flapjacks, all of which were very welcome after our walk. You can pay with card via a window, and if you've parked elsewhere you can pull in here afterwards as there are specific spaces for 20 minute limited parking.