Gymnastics has always been something the children have been interested in, attending lessons once a week since the age of three.
With so many other things on during the week and other sports taking priority though, the children haven't been able to develop their gymnastics skills as well as they would have liked.
However, they are really keen to improve and develop their skills and practicing at home is something they do constantly, teaching the little ones all their moves.
Head over Heels About Gymnastics has launched a children's book following the success of its range of instructional books, DVDs and apps for children. The instructional books help children learn the basics of gymnastics which enables them to put together a routine by the end of the instructional book – this is a great way to keep children amused and active whilst learning.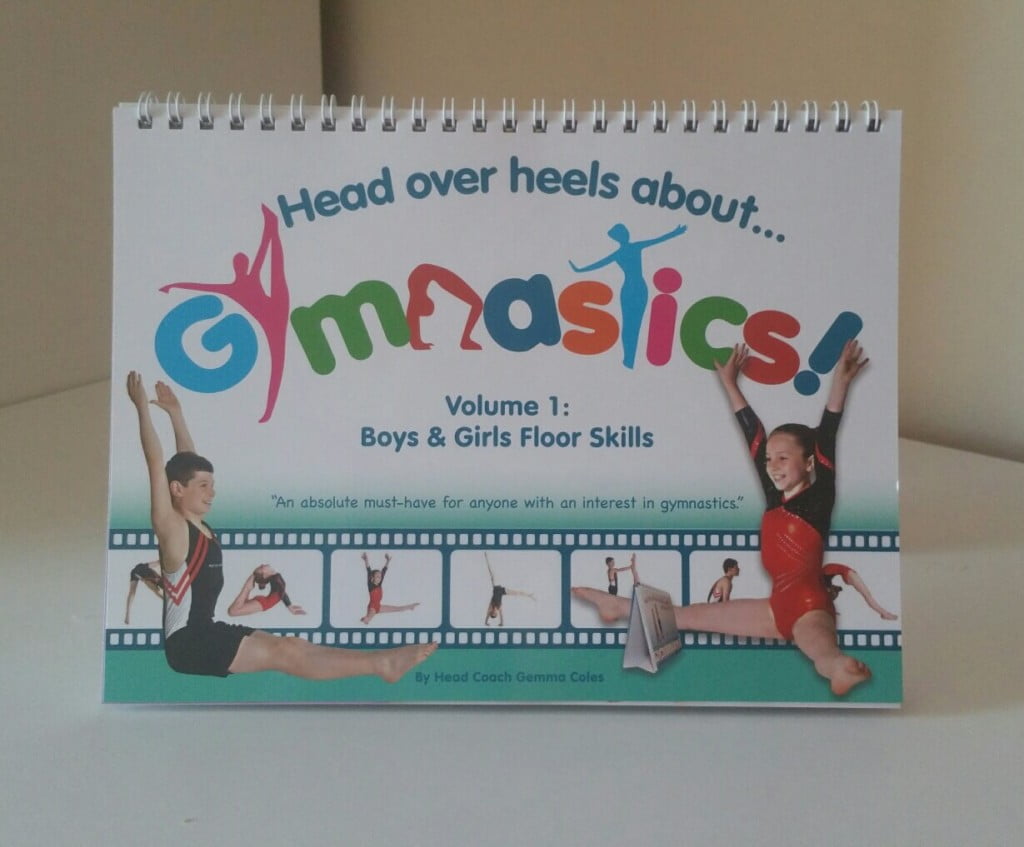 This range of books are averaging a 4.5/5 review on Amazon and are available for sale on the Head Over Heels website  for £8.49 – it is clear and easy to follow and stands upright which makes it easy to turn pages in between moves.
It's a great way for children to learn independently and to set themselves challenges – the summer holidays is a great time for this!
Ahead of the end of year gymnastics showcase, this book helped to perfect a few skills. My big girl wants to concentrate on her splits over the holidays, she's determined to get there and I'm sure she will.
Our threenager is super excited about starting gymnastics lessons in September, I'm sure he'll be practising with his big sister over the holidays!
Head Over Heels' new fictional book features Wendy and Jack on their first day at gymnastics class, the book is interactive and encourages readers to try out the gymnast moves along with Wendy and Jack. By the end of the book the pair have earned their gymnast names – 'Bendy Wendy' and 'Jumping Jack' – what will your gymnast name be?? Now is your chance to find out and WIN your own gymnastic book bundle!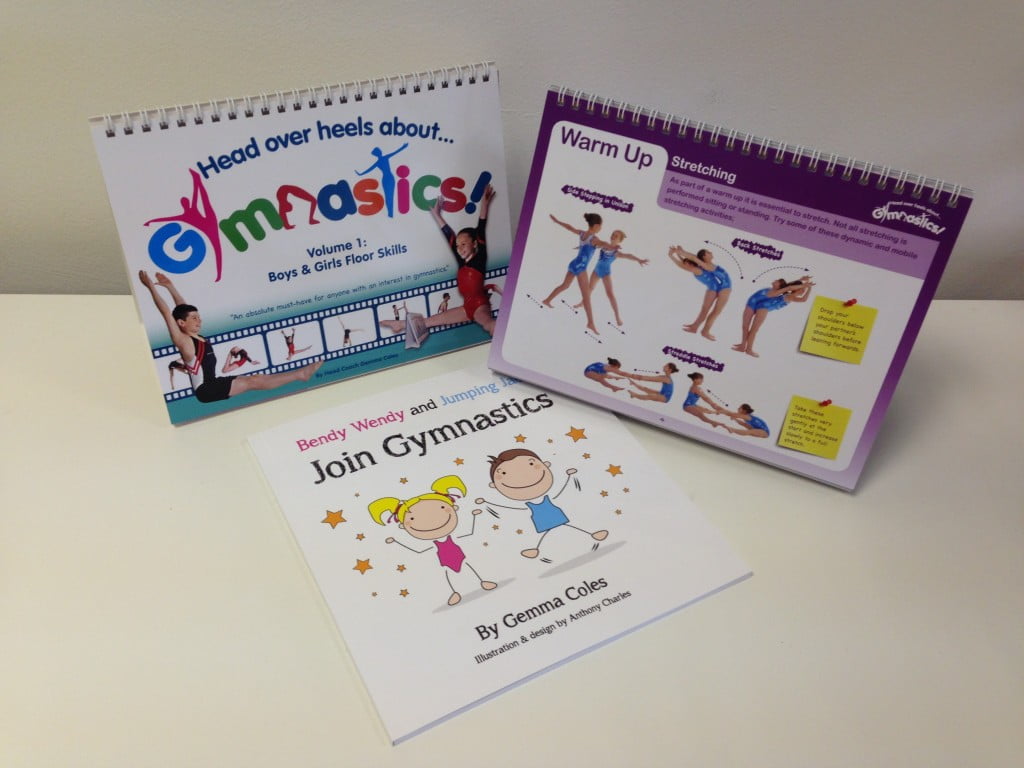 The range of instructional books (Volumes 1 & 2) are averaging a 4.5/5 review on Amazon and are available for sale on the Head Over Heels website for £8.49 along with Bendy Wendy and Jumping Jack which is available for £8.99.
Just enter the easy widget below – UK entrants only please.
Good luck!