None of us like to think about getting older and needing support, or even having something happen that means we require continual support, or a member of our family does.
Nevertheless, things happen and we can find ourselves in these situations, trying to navigate a range of services and possibilities, sometimes with little prior knowledge and minimal guidance.
Sometimes we like to think we can manage. Manage without help and support, manage without specialist care. Sometimes we can, for a while at least. Other times, there comes a point when we have to accept that perhaps the situation requires a new perspective and input from elsewhere.
VIDA, a private at home care service operate a person-centered approach to care. I have always felt that a person-centered approach to care is crucial. Instead of treating the person as a collection of symptoms and behaviours to be controlled, person-centred care considers the whole person, taking into account each individual's unique qualities, abilities, interests, preferences and needs. It's not a one size fits all approach, it is unique to the individual and therefore likely to be much more effective and well received.
The news of Sevacare grossly underpaying its carers has been making headlines recently. Although the value of a carer's work can be hard to measure, this is no excuse for undervaluing it. By undervaluing the work carers do you not only disrespect the importance of care work but there is a direct impact on the way carers themselves perceive their importance in a client's life.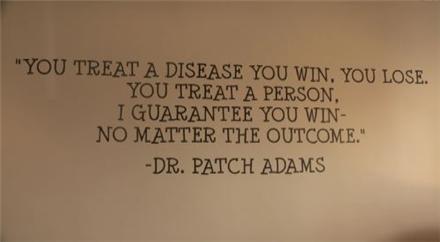 VIDA aims to provide a solution to this issue by investing in carers and ensuring that they are the best in the industry because this is likely to translate into better care for your loved ones.
They invest in carers both financially and educationally, providing them with additional training for professional development and paying them at a rate significantly above market average. Carers are paid a minimum of £11.50 an hour and undergo twice the amount of training as the majority of carers in the industry.
Training is approached from a hands on practical approach, which ensures that carers have the right balance of technical and practical skills to deliver industry leading care to clients with a range of conditions. Carers also shadow a lead carers — whose industry experience ranges from 15 to 25 years — to ensure that the delivery of care that they offer is of the highest standard from the moment they start working with their first client.
Channel 4's investigative report into the life of a 'Sevacare-r' reveals the flaws in existing care providers' approaches towards carers and clients as well as the way in which cost-cutting has seeped into the care industry. When you employ a carer, you not only invite them into your home but into your life. This means that you really need a carer who can offer that personal approach and build a lasting relationship with a client and their family.
If you do find yourself in a situation that requires input from a carer, you might want to consider if VIDA could help.