Have you visited a farm with your children? We had a lovely playgroup trip last Easter to see some newborn chicks, which the children loved. We've also had some lovely days out at farm parks over the years too.
Visiting a farm with young children can be lots of fun. There are so many things to see and do. Often they can feed lambs, pet rabbits or guinea pigs, feed sheep, pigs and other animals, perhaps even ride on a tractor?
As with lots of things, it's lovely for children to be able to recreate the tings they have seen at home during their play. BRIO make a lovely Farm Railway Set aimed at children aged 3+, RRP £34.99, which allows little ones to play out some of the scenes they may have experienced on the farm.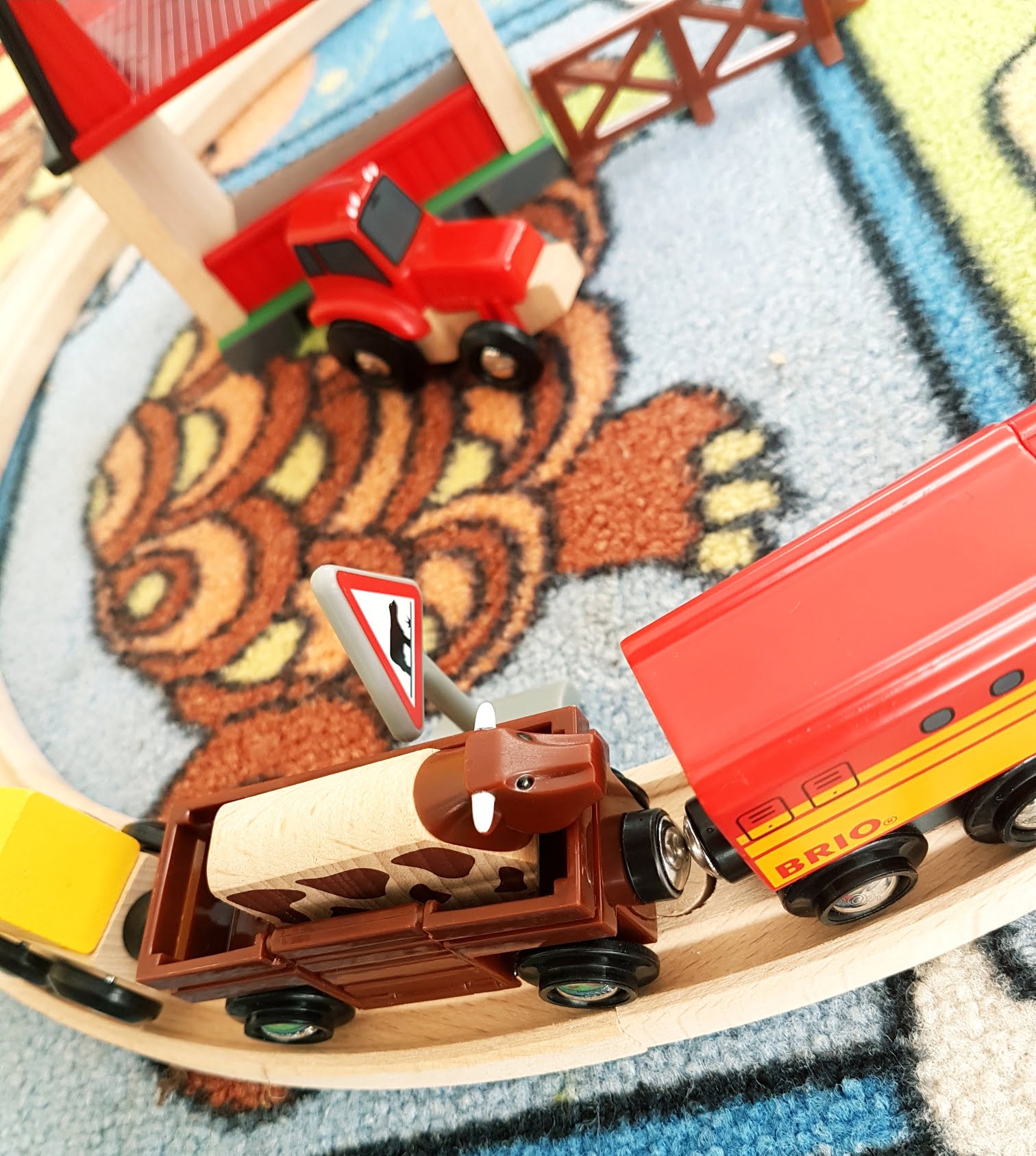 If you don't know BRIO, I really don't think you could ever be disappointed with these toys. They are such good quality, so well made and thoughtfully designed. BRIO is a brand we've stuck with for years, if you are looking for high quality learning toys for your children have a look at the extensive range.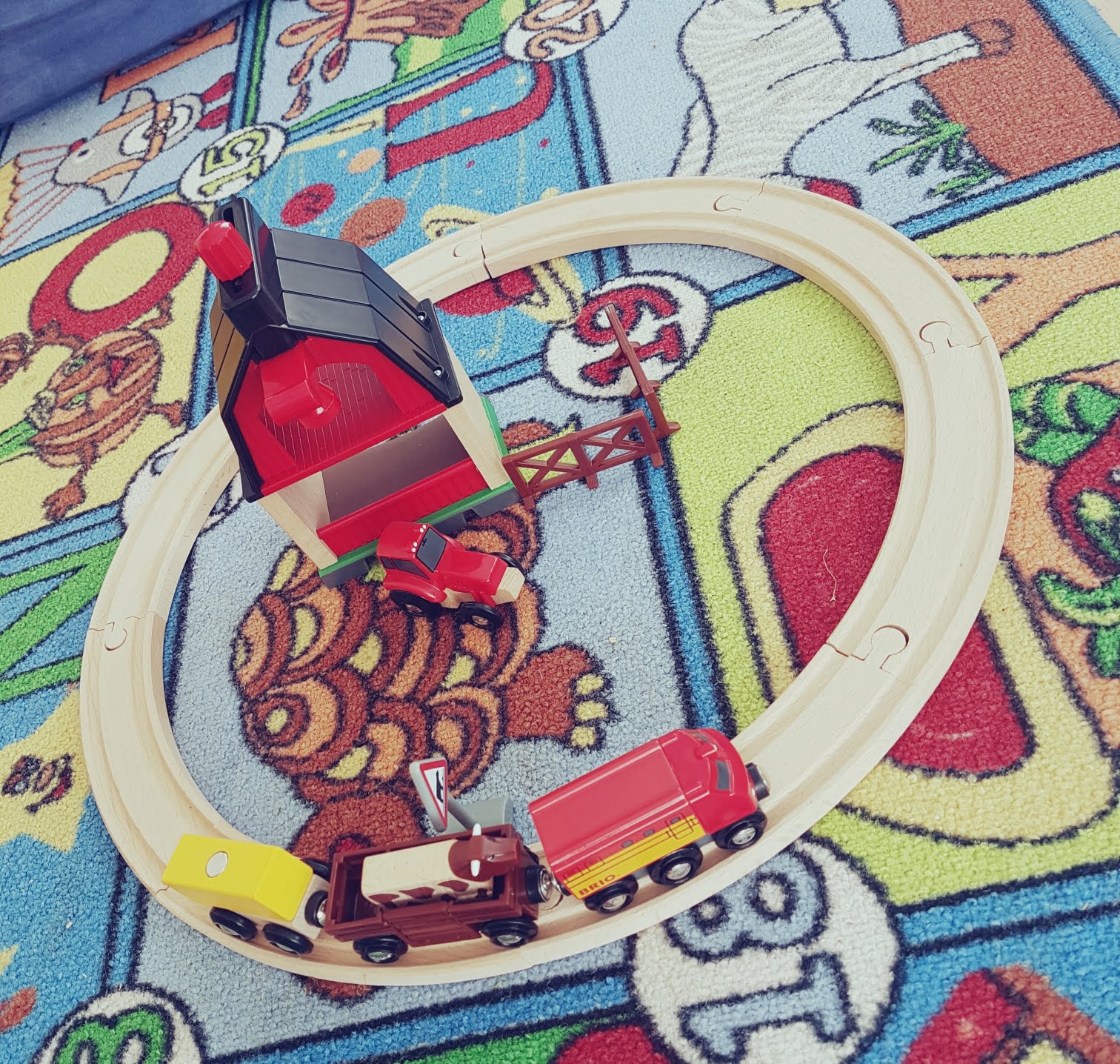 The beauty about the BRIO sets is that you can keep growing them, by adding more and more sets or extra track for example to create a BRIO village. This helps children to increase their knowledge and understanding of the world by through role play and mimicking real life situations.
The farm railway playset lets your child lead the life of a cattle farmer. After milking the cow, old Daisy is put out to pasture. Meanwhile the tractor is taking a large bale of hay to the barn. The barn crane then lifts the hay up into the loft to keep warm and dry.
The set includes: 8x Curved Tracks, 1x Barn, 1x Engine, 1x Wagon, 1x Tractor, 1x Trailer, 1x Farm Level Crossing, 2x Fences, 1x Cow, 1x Hay Bale, 1x Cattle Road Sign, 1x Hay Bale. Track layout measures 55 x 52cm.