Construction toys
Construction toys are a firm favourite in our house, always have been. The children all love to build things. It might be a tower, a plane, a boat, a car, anything really, but they love to build.
Although LEGO is a firm favourite of the older children, we did have a small LEGO incident not all that long ago with one of the younger children, so I do like to have other construction toys available for the children to play with.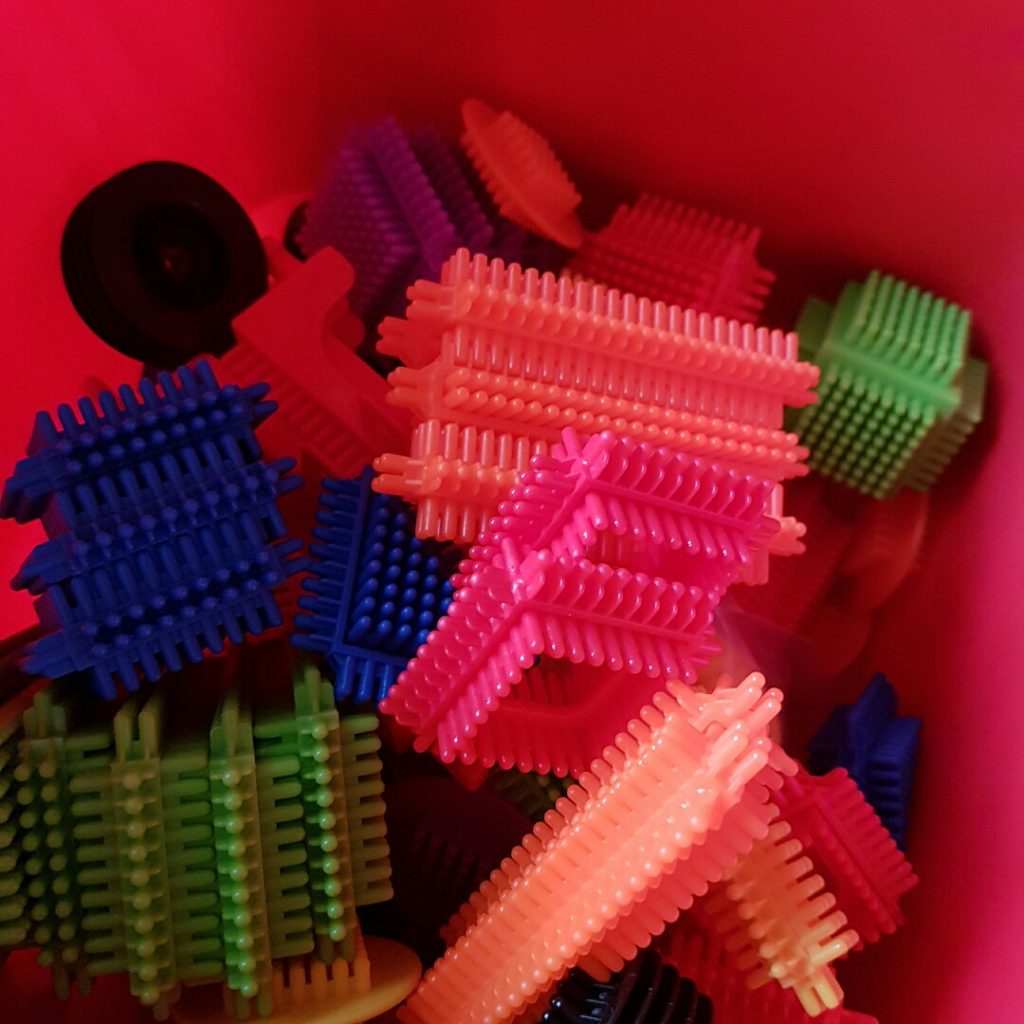 The Stickle Bricks Big Red Bucket is the perfect first construction toy for babies and toddlers. Combining a variety of different coloured and shaped bricks, children can stick, stack and construct with easy to assemble pieces that lock together any way they like!
There's no telling where new ideas can lead, dreaming up bigger and better creations you can all put together, take down and start over. Do you remember Stickle Bricks? I remember playing with these myself as a child with my brother.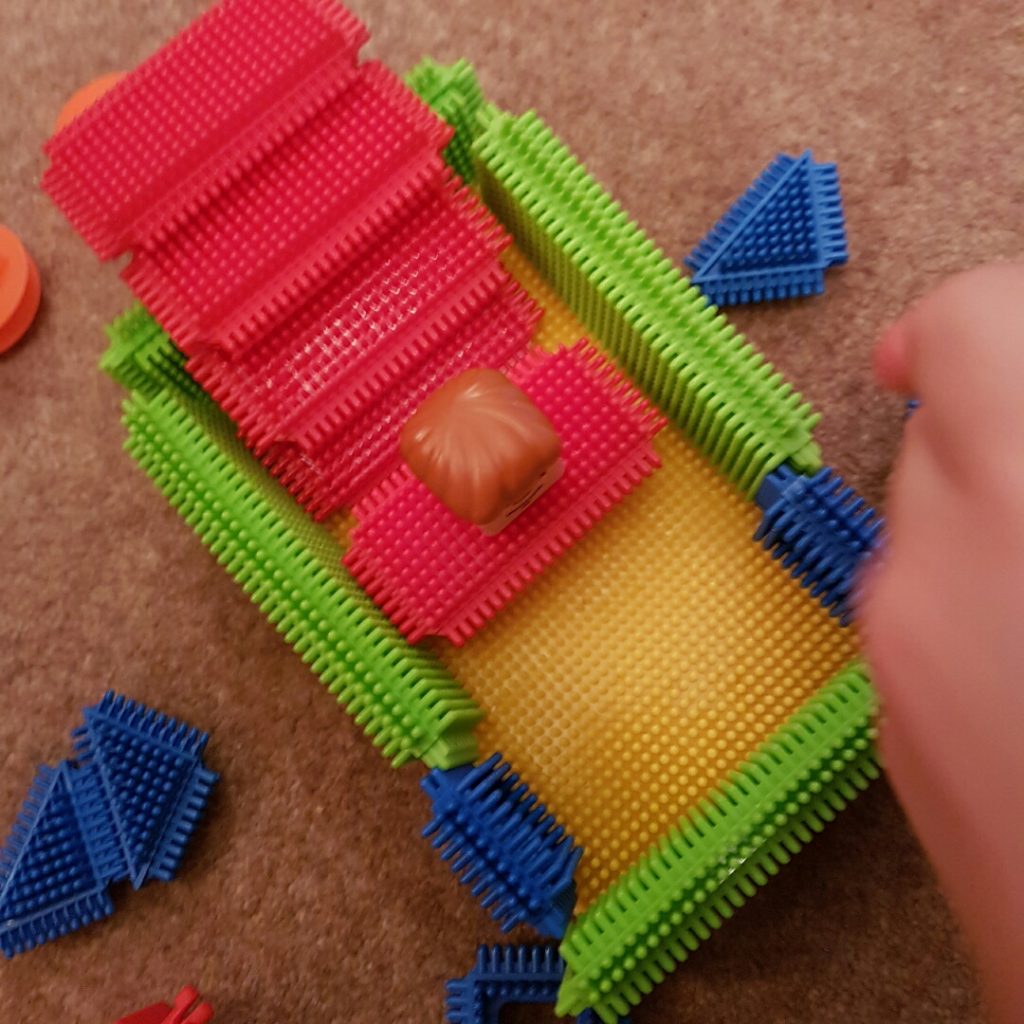 Stickle Bricks are great as they promote the development of dexterity and imagination. These come in a handy red bucket, making them easy to tidy up and pack away, so they are a parents dream as well and fun and educational for children.
Are they worth it?
At £19.99 they are well priced and these will last years. I assure you that you'll be passing this red bucket down through generations for more and more children to enjoy!
These are so durable…and also not nearly as painful as LEGO if you stand on them – that has to be a bonus!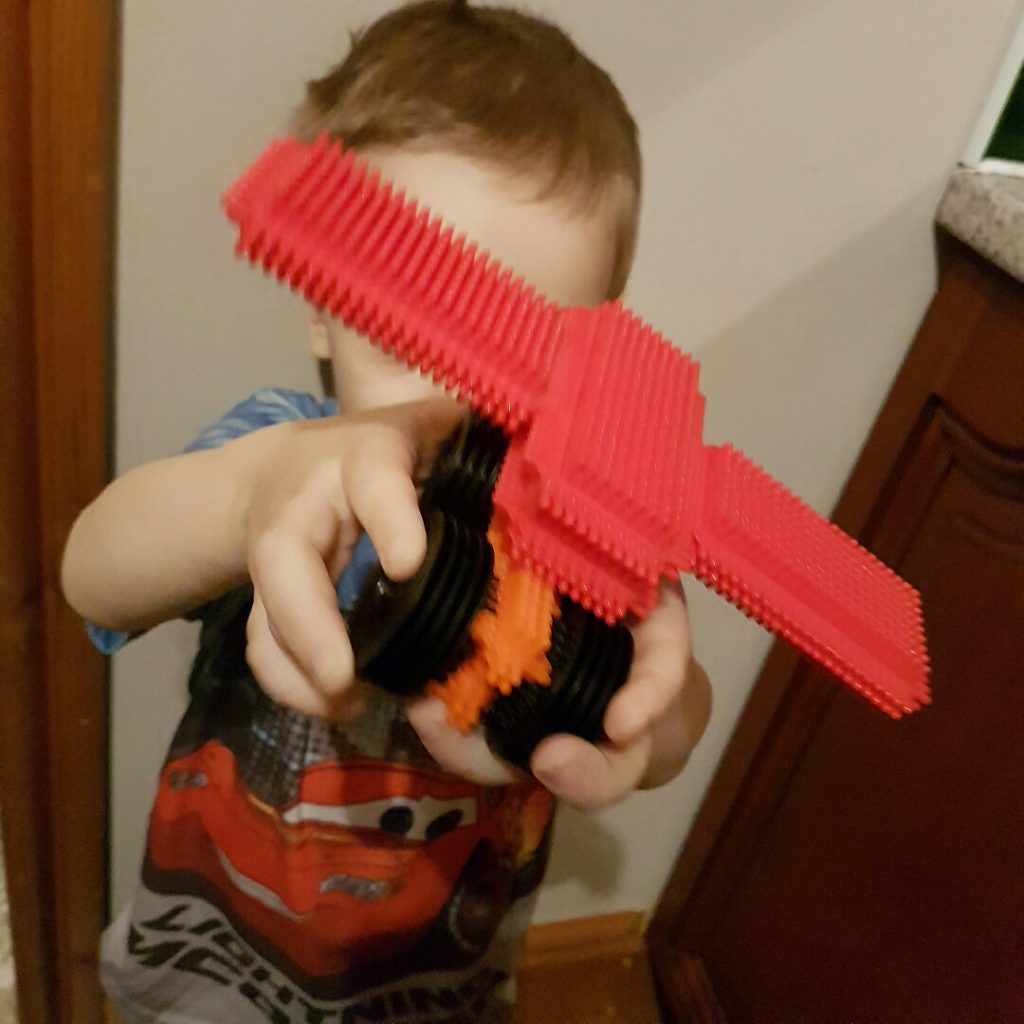 Anything else?
These make the perfect first construction toy for babies and toddlers, children can stick, stack and construct the easy to assemble bricks and create colourful towers, shapes, cars, or wherever their little imaginations take them.
The red bucket makes them a great option for taking away with you. Easy to pop in the back of the car for a family holiday and play whilst you are away.