A quick bite to eat
Whether you are looking for the perfect breakfast to eat on-the-go, a tasty side-dish or quick, tasty eats – the chefs at Primula Cheese have created a brand-new selection of flavoursome snacks which are perfect for summer feasting – all, of course, using one of the tasty tubes of Primula Cheese.
These speedy recipes can be whipped up really quickly giving you more time to enjoy those little moments with family and friends.
For those who don't already know, as part of the Kavli Trust, Primula profits go to charities in the UK and abroad. So every time you pick up a tube of Primula, you're helping a good cause too!
One of my favourite quick lunches involves a tin of tuna, some sweetcorn, chopped cucumber, black pepper and a squeeze of Primula Light. Very easy and very summery, this also keeps you hydrated due to all the cucumber.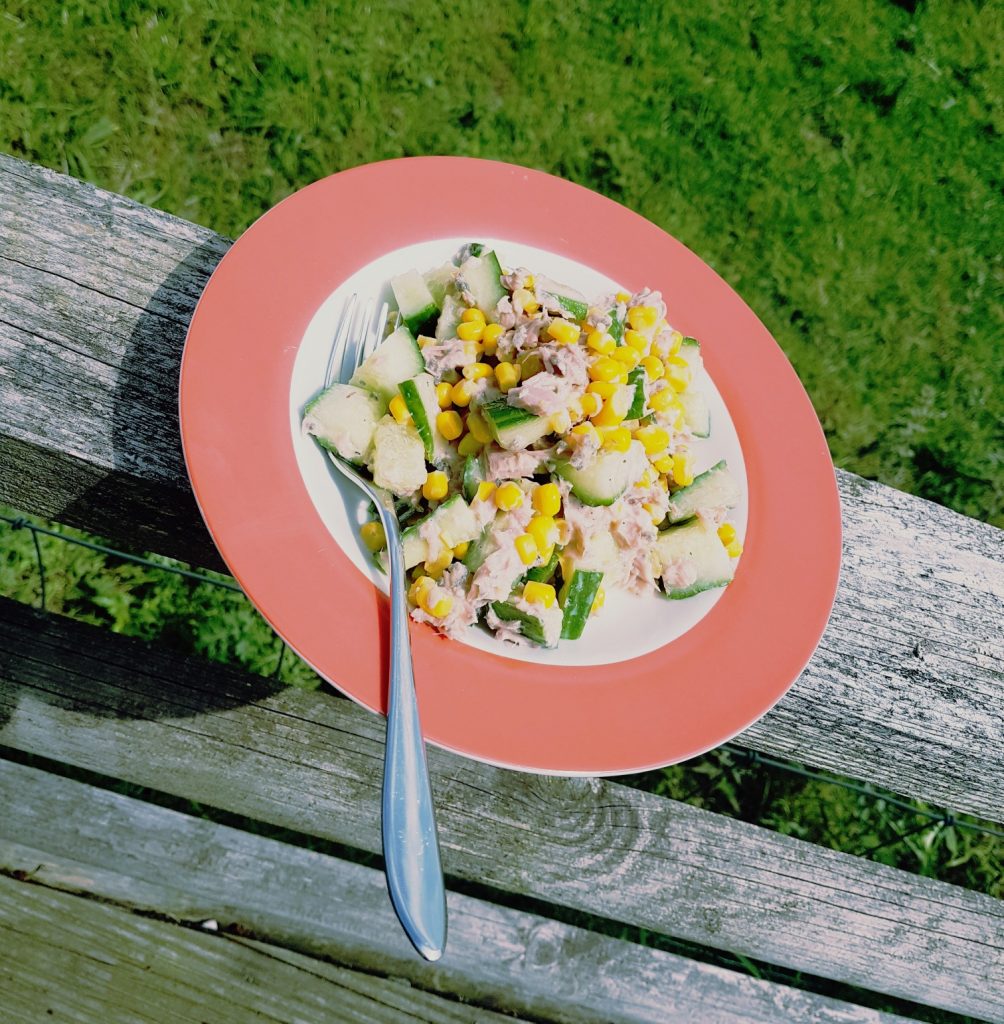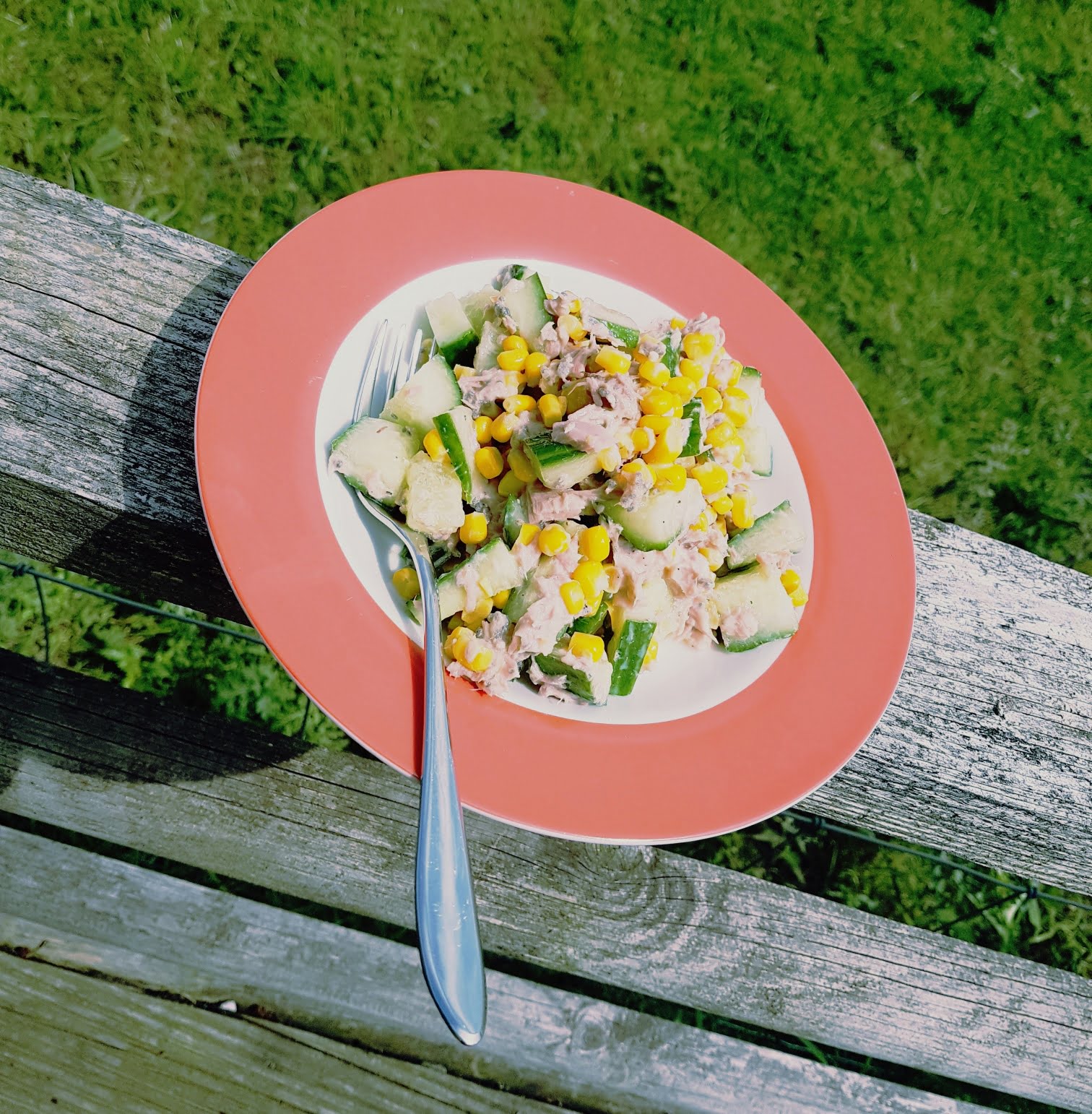 The cheese-eating children in the house like it when I melt some Primula in a dish and they can use the warm cheese as a dip with celery, carrot and cucumber. Quick and easy but tasty too.
If that doesn't take your fancy, here are a few other ideas from Primula.
Mini Breakfast Frittatas
Start your day right with mini frittata muffins, using this delicious and healthy recipe.
Serves: 12
What you'll need:
1 tube of Primula Light Cheese
280g cooked quinoa
300g frozen peas
3 spring onions, finely sliced
10g mixed herbs, e.g. mint, parsley or dill, finely chopped
7 large eggs
Salt and pepper
Paper cases or baking parchment
 Method:
Preheat oven to 200˚C / 400˚F.
Line a muffin tin with paper cases.
In a large bowl, combine the quinoa, peas, spring onions and herbs and mix well.
Add the eggs, salt and pepper and whisk until well combined.
Using a small ladle, portion the mix into the paper cases, ensuring an even spread of ingredients.
Top with a squeeze of Primula Light cheese spread into the centre of each Frittata.
Bake for 15-20 minutes, until the muffins are set and the cheese is bubbling and melted.
Enjoy warm or at room temperature.
"Dutch Baby" with Cheese, Bacon & Kale
A Dutch baby is somewhere in between a Yorkshire pudding and a pancake. Filled with yummy Primula Cheese, delicious bacon and crunchy kale you know this dish is going to be super tasty!
Serves: 4
What you'll need:
Batter
40g plain flour
120ml full fat milk
2 large eggs
Pinch of salt
Pinch of grated nutmeg
4 tbsp. butter
Filling
6 slices of bacon
2 handfuls of curly kale, stems removed
1 tsp. olive oil
Salt & pepper
100g Primula Original Cheese Tube
Method:
Preheat oven to 220˚C/425˚F /Gas Mark7.
Place bacon on an oven tray and grill until crispy.
Set bacon aside and allow to cool.
In a medium bowl, lightly beat the eggs with the milk.
Whisk in flour, salt & nutmeg until just combined. The mixture should be a little bit lumpy.
Melt butter in a heavy, oven-proof frying pan (a cast iron skillet is ideal), either in the oven or on a hob.
When butter has melted, pour in batter and place in the oven.
Bake until pancake is golden brown, approximately 15-20 minutes.
Whilst the pancake is baking:
Fry kale in olive oil over a high heat, until edges start to crisp. Season well with salt & pepper.
Break the bacon into shards, and fill pancake with kale and bacon.
Finish with generous dollops of Primula cheese. Serve.
Cheesy Parsnip Mash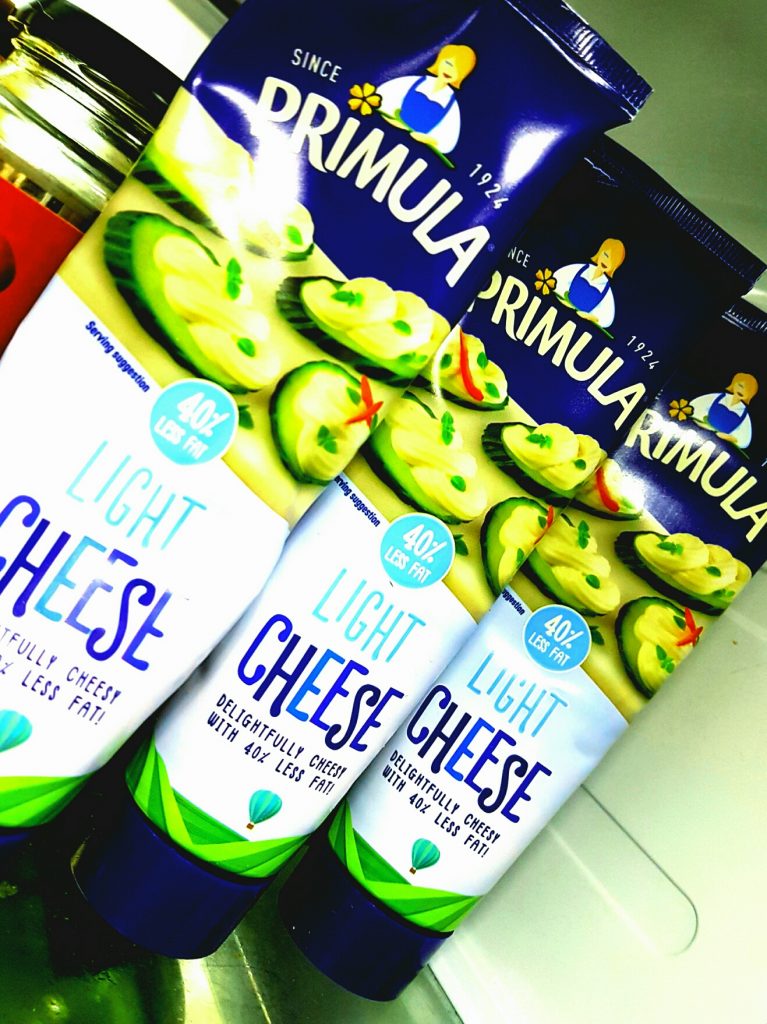 This flavour packed cheesy mash will convince even the fussiest of eaters to devour their veg.
 Serves: 4-5
 What you'll need:
150g Primula Original Cheese
400g parsnips
Olive oil
5 sprigs of thyme
Salt & pepper
Method:
Preheat oven to 200˚C/400˚F/Gas Mark 6.
Chop parsnips into small chunks, toss with olive oil, salt & pepper and sprigs of thyme. Roast in oven until very soft (20-25 minutes) but not crispy.
In a food processor, combine parsnips with Primula Cheese and blitz to a smooth puree. You may need to add 1-2 tablespoons of milk or water if the mixture is too thick.
Check seasoning and add more salt and pepper if necessary.
Serve hot.
What would you make first?