Finding the time and energy to do some exercise after you've had a baby might be the last thing on your mind, but carrying out a gentle, light workout daily is a good way to help the body recover from pregnancy. Regular exercise has many benefits, including lowering the chances of getting postnatal depression, making you feel better, increasing your fitness levels and also, realistic, healthy weight loss.
Involving your baby within your exercise regime is a great way to bond with each other and have some fun at the same time. Read more to understand the best types of exercise you can carry out with your tot in tow.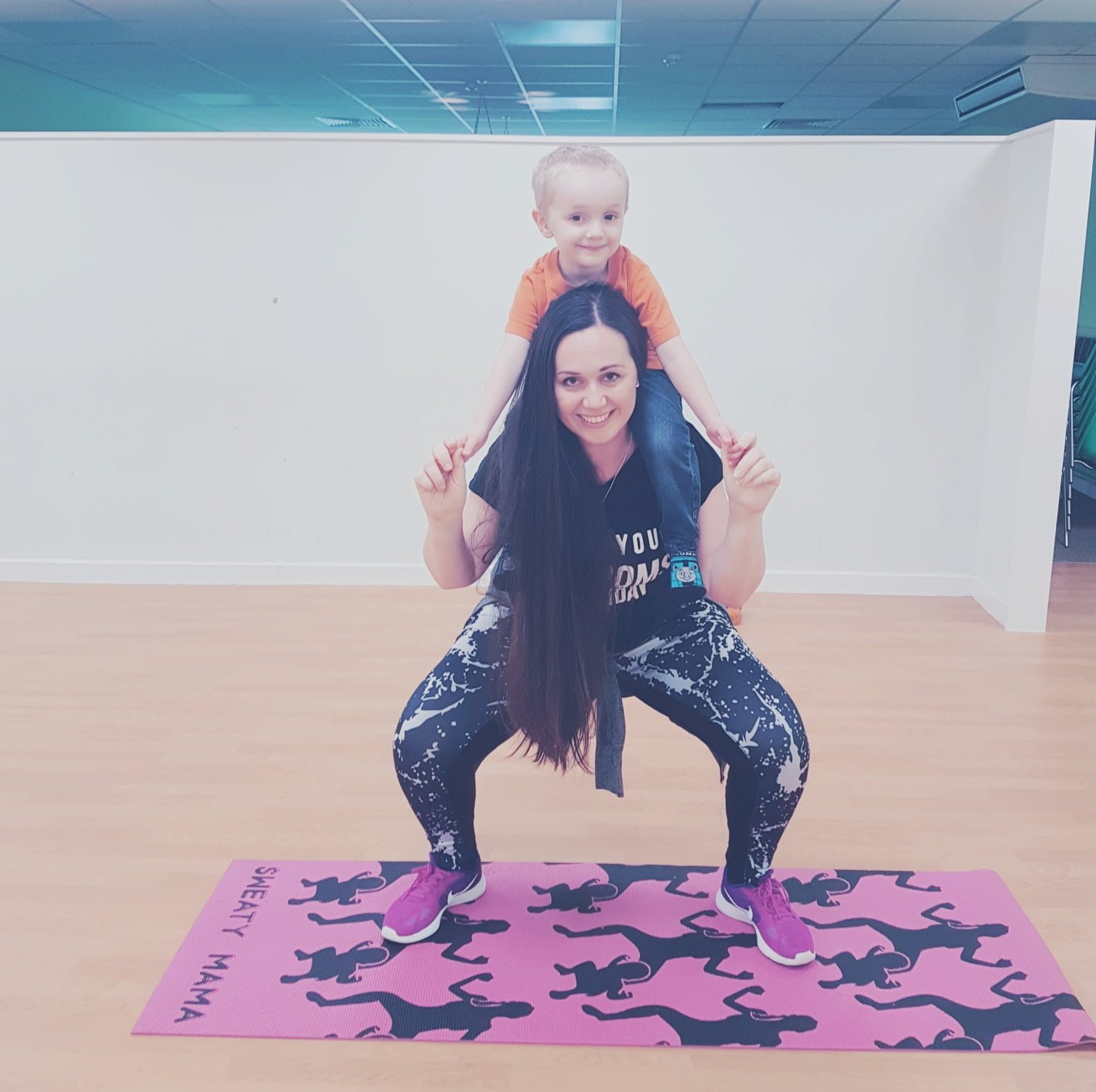 Mum and baby yoga
Yoga or Pilates are both a type of light workout that is good for helping new mums gently ease their way back into exercise. Not only does it make you feel better mentally, but it's good for toning and strengthening the core muscles, particularly the abdominals, back and pelvic floor. Moreover, new mums who regularly take part in baby yoga may notice better sleeping patterns and a stronger emotional bond with their child.
If you think this sounds like something you'd like to be involved with, then you'll be happy to know that there are many great mum and baby yoga classes all across the UK. Taking part in a group exercise class is also an enjoyable way to socialise and meet other new mums, which is certainly useful after giving birth when many of us feel overwhelmed, stressed and isolated.
Swimming
Swimming works out all parts of the body and can also help to relax us, making it a popular form of exercise for many new mums. Official guidance by the NHS states that you should wait at least 7 days after postnatal lochia has stopped before attempting to swim (this is usually around six weeks after birth). It is also a good idea to have a friend or family member with you, to keep an eye on your baby while you do a little swimming yourself.
Exposing your baby to swimming from a very young age means that they learn water confidence early on, quickly improving their coordination and balance and strengthening their muscles, heart and lungs.
Dancing with baby
Baby dance class (or just dancing together in your house with music) is a fantastic way to help your baby develop, as it stimulates their brain and also exposes them to music from a very early age. Babies will enjoy the rhythmic movements and new sounds, while you'll introduce gentle exercise back into your life – it's a win-win for both of you.
Be sure to keep your knees slightly bent and avoid any sudden, knee-jerk movements. Additionally, the baby's head should be fully supported throughout. This is the safest and most comfortable way to dance with your baby. So, what are you waiting for? Get grooving!
Don't push yourself too hard
Above all, only do as much as you can handle, starting just with a few gentle exercises together and making sure not to over-exert yourself. After a few months, you'll gradually be able to increase the intensity and time you spend carrying out your exercises. Your GP will be able to advise you on this during the postnatal check-up.