This year marked the seventh anniversary of The Just So Festival, produced by Wild Rumpus. The aim – to transform the Rode Hall Estate in Cheshire into an eccentric playground of circus, theatre, art, music and all things ridiculous.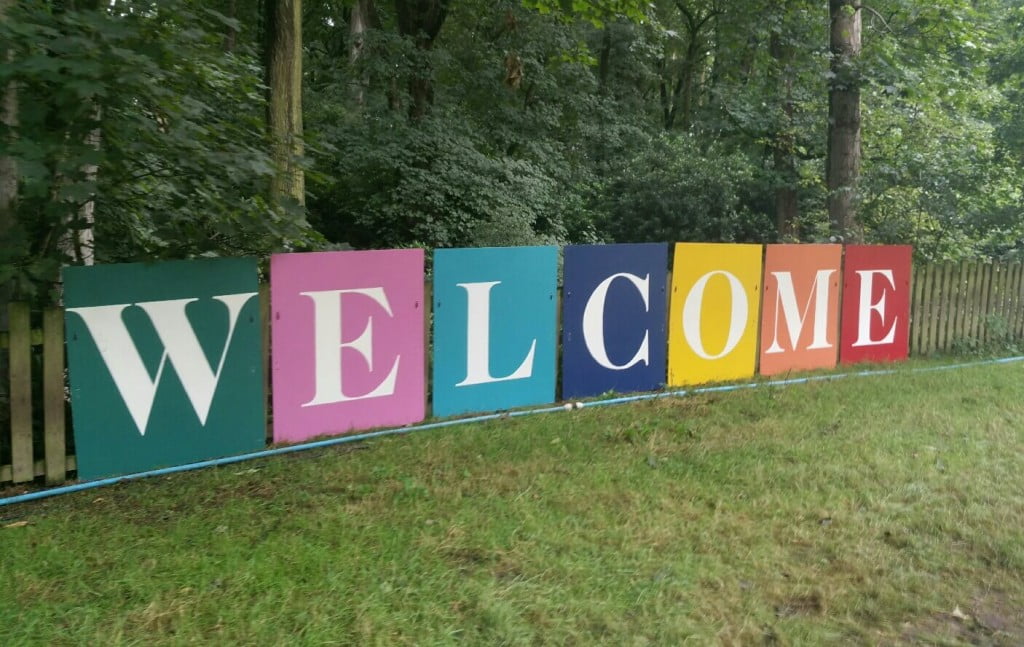 An annual, intimate, weekend-long camping festival for children and their families, the Just So Festival provides an imaginative outdoor adventure like no other, showcasing the best art, music, literature, comedy and theatre for families in a wondrous landscape of woodland clearings, rolling parkland, arboreal amphitheatres and lakeside spots in the Rode Hall Estate, Cheshire.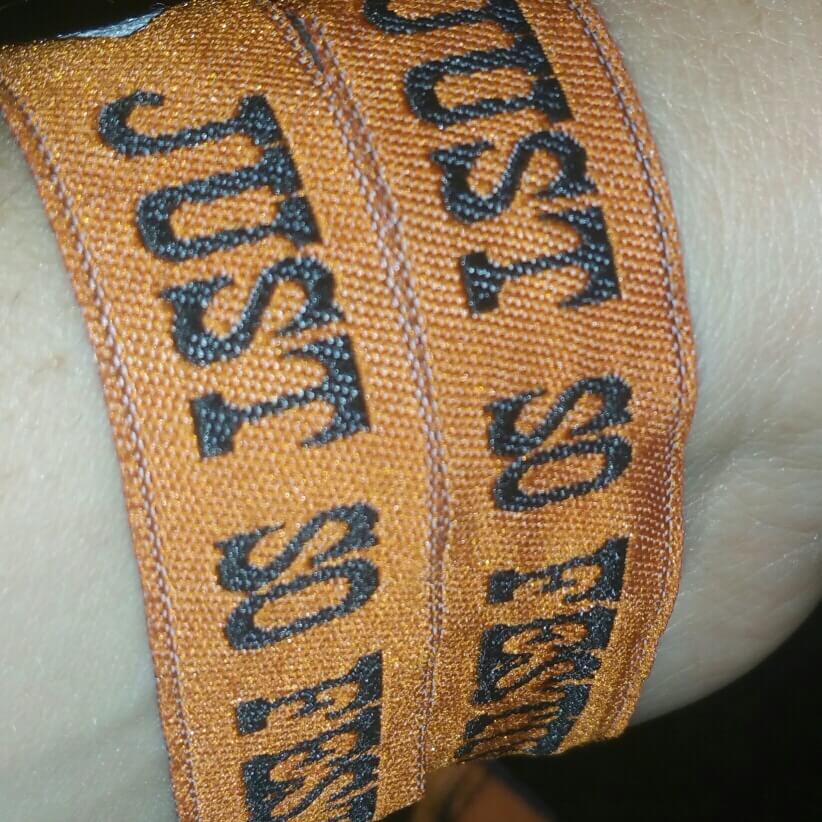 We were only able to attend on the Sunday as we had plans for the rest of the weekend. I have to say, as the weather wasn't the best, I wasn't disappointed that we weren't there all weekend as much of the ground looked like this. The children loved the mud of course and there was lots of excitement about the "muddy puddles"…only thing was it was so deep it went over the top of their wellies!
Although the mud had clearly put some people off as there seemed to be a lot of people packing up and leaving as we arrived, it didn't appear to put the bulk of people off. In general, whilst the ground might have been damp, spirits were not and people carried on regardless.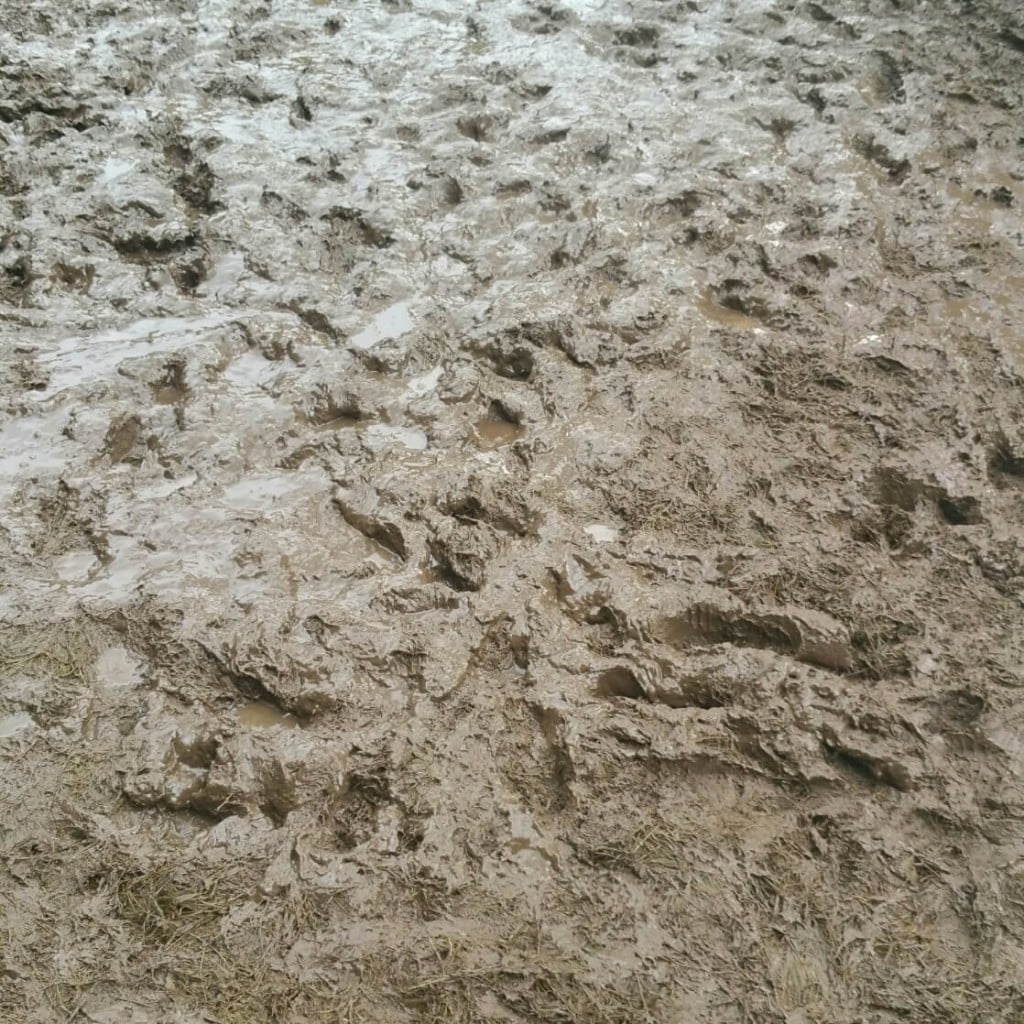 I have to give a special shout out to the toilets…every festival go-er needs to know this. Whilst there were the normal single portloo type things you'd expect at a festival, there were also loads of posh loos as well! Although they were muddy from people going in and out it was a joy to see such luxury on a festival site…high five to the organisers on that one!
The food and drink was what you'd expect from a festival. Pricey but great quality. Everything looked great and I have to give a special mention to the fresh lemonade from Mama Muesli, made from scratch as we waited, it was the nicest thing I have had to drink in ages and even our 23 month old loved it!
I popped in to see the tattooed lady, who was chatting away to a group of children who were drawing her tattoos, but the levitation tent was too busy.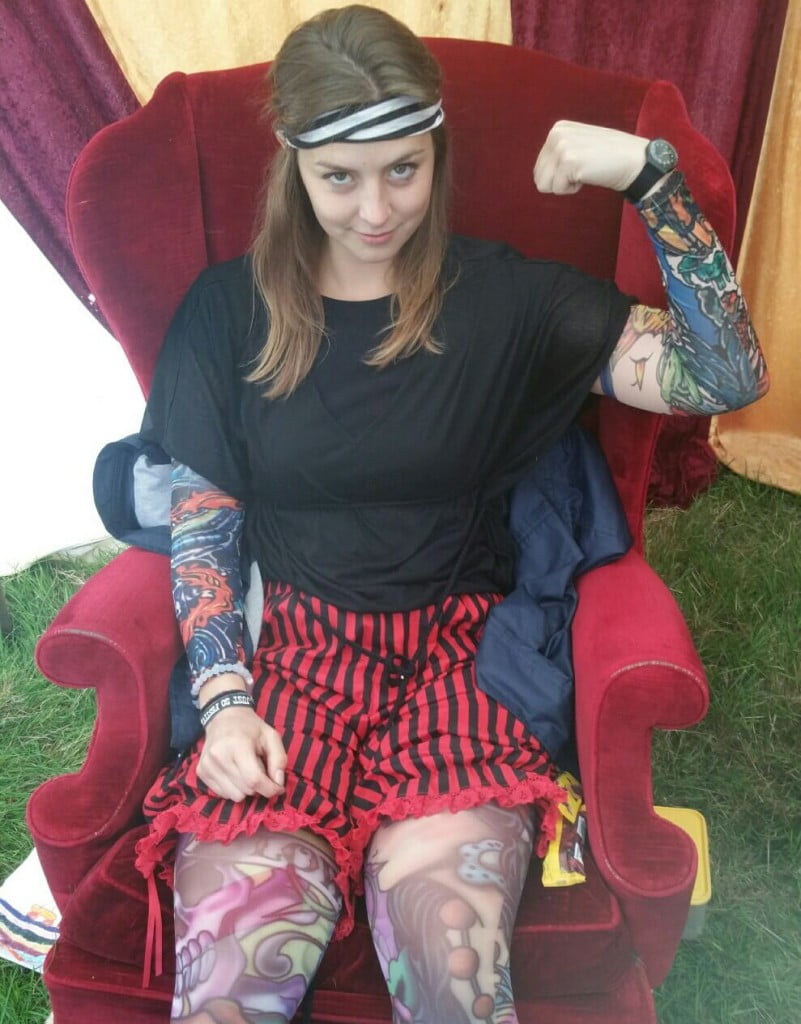 One of the things that the little boys loved the most was down in Sailcloth City, such a simple idea – cloths of a range of sizes and shapes tied up in the trees. These were perfect for a game of hide and seek with Grandma and the little boys enjoyed chasing each other and Grandma around the sails for ages. it was a really lovely area down by the water and there were quite a lot of boat rides going on at the time which was lovely to see.
Sailcloth City was also home to "the biggest muddy puddle in the world" according to the little boys – which of course went down very well..until the wellies were filled with water of course!
I love that such a simple idea can create such a fun environment for everyone…essentially just a few sheets tied in the the trees! Brilliant!
The activities and timings were listed on chalk boards like these. The boys would have enjoyed the painting but that was so popular we didn't manage to get in there. Some of the tents seemed really full and then there were lots of empty tents without much happening, but perhaps these had been used earlier on in the weekend.
It was unfortunate that the activity that the little boys were most looking forward to 'bubble hour' was cancelled, it wasn't clear why that was. We wondered if the poor weather had meant that quite a few activities had been cancelled or abandoned, looking around it did seem that way at times.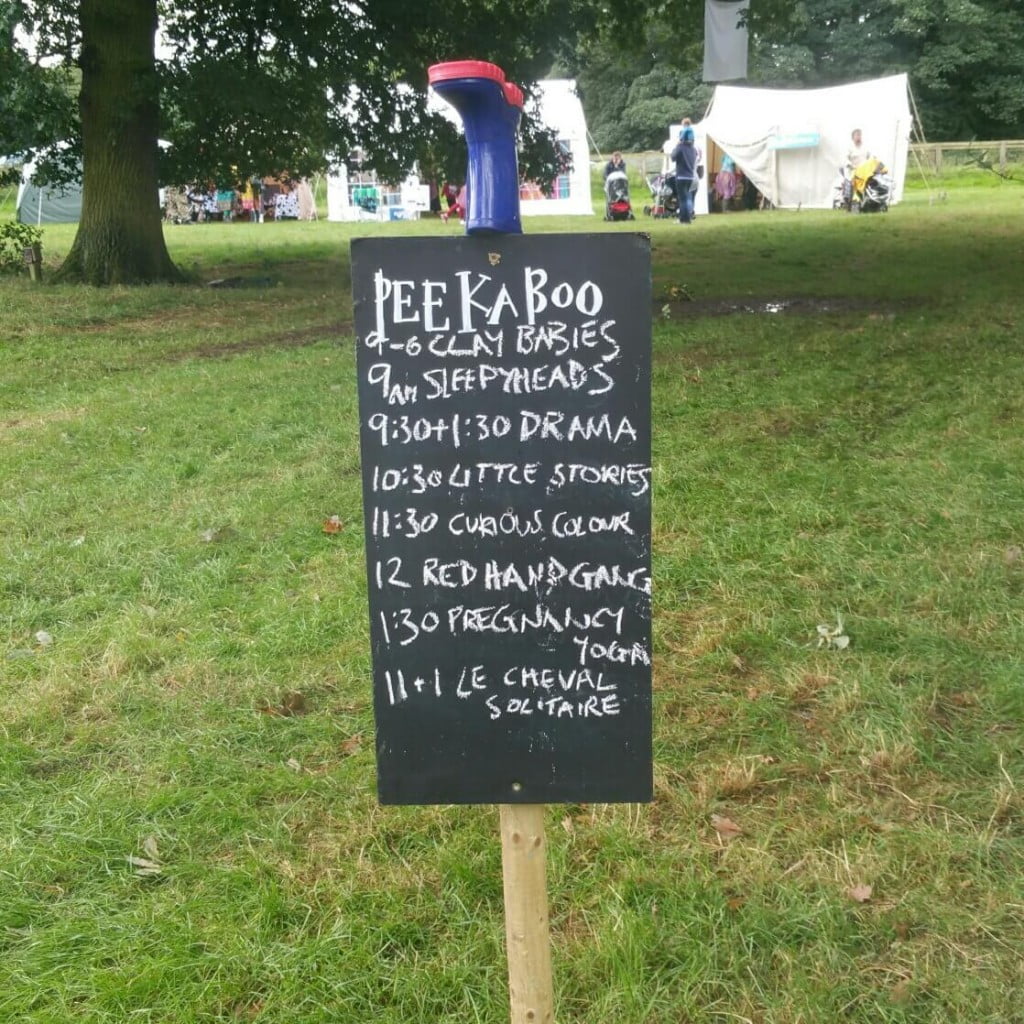 The setting for the Just So Festival is stunning, lovely woodland, open grassy fields, a lake and lovely little spots like this. It really is a lovely location.
One of our favourite areas as a family was The High Seas. We all spent quite a long time down there just relaxing. The children were enjoying the huge sandpit, the grandparents were enjoying listening to Cupid's Bow Cello Duo and we all just had a relax near the bar and had our picnic.
I really felt that the area had been well thought out. There was the sandpit for the children to play, musical entertainment, a bar and lots of food outlets and toilets. Something for the whole family and it was a lovely area to just relax, eat, drink and play.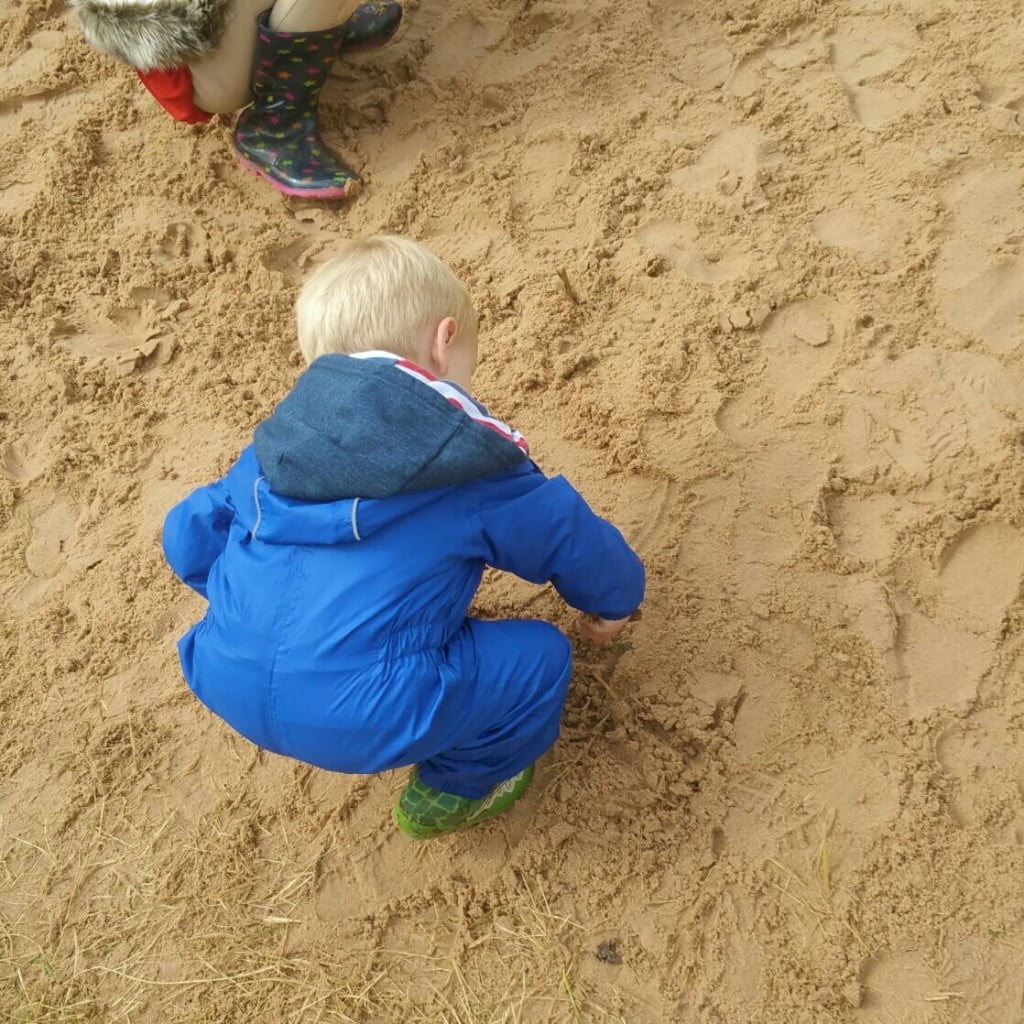 The other area we loved was The Spellbound Forest. This was a fantastic place to explore together. The children love woodland and we always have to keep an eye out for The Gruffalo. It looked as though he might have been there earlier in the weekend.
One of the best things in the forest was a musical area which was made up of pots and pans, wheels, and other metal bits and bobs that the children could band and clatter to make music. Again, I think things like this are just brilliant and if I was putting together an adventure trail for children it would be full of things like this as they just LOVE it.
Simple, cheap, but so much fun!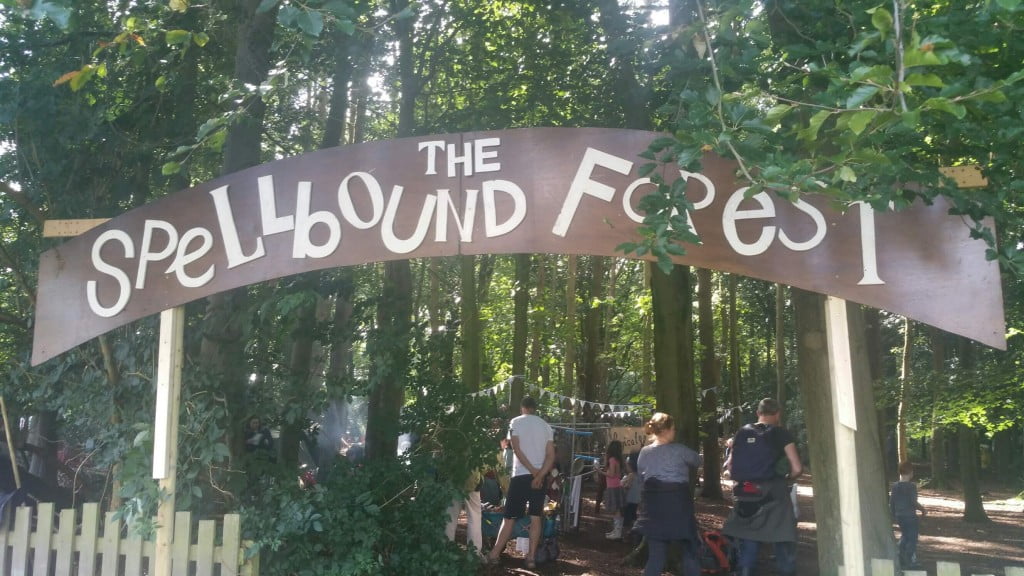 Overall, the children had a wonderful day. They ran, they played in mud and sand, they explored, they got messy and that's really all they needed. I think for us grown ups there was a feeling that the weather had affected things somewhat and that we were at the tail end of things.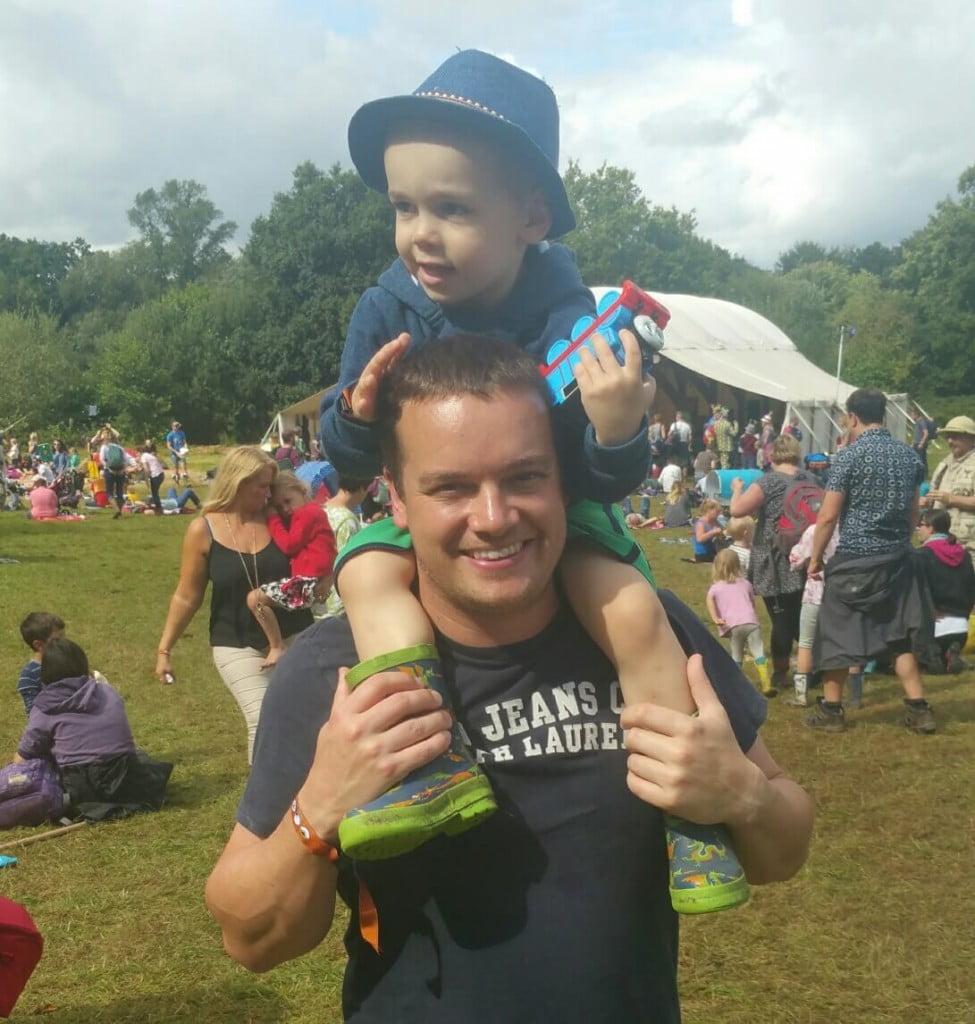 Looking at social media it seems that people who were there for the weekend had a great time and there were a lot of great things being said about the festival. It is certainly a friendly festival in a lovely setting with lots of  fun to be had.