When we moved into our current home, the previous owners had left curtains in some of the rooms. None of them fitted the windows, they were all too long and most on make-shift rails. 
As we renovate, we are gradually replacing them with blinds. Blinds are so much tidier I find, they are much neater on small windows too, which ours are. There just isn't really the space for large fancy curtains.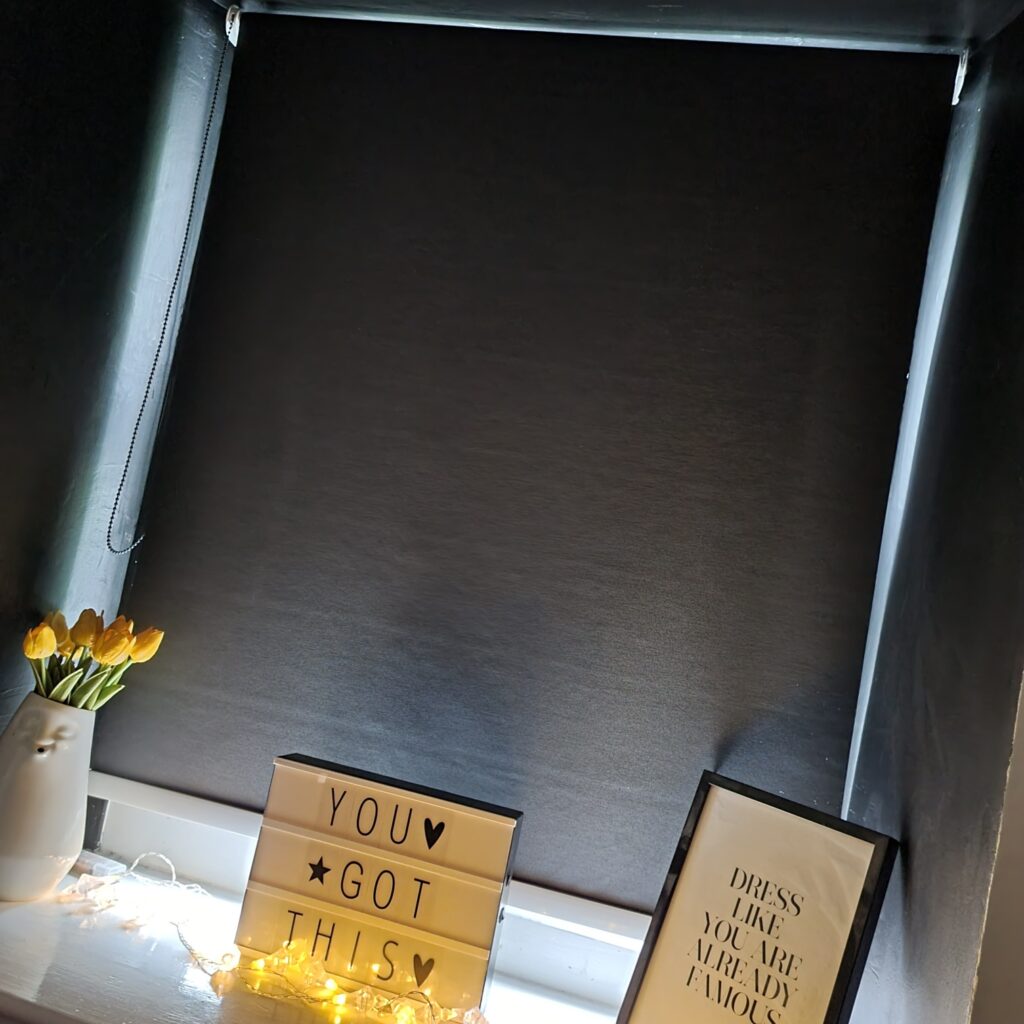 We've recently put up a new blind in one of the children's bedrooms. It's a blind from blindsbypost – it arrived quickly and was straight-forward to put up.
This one is a blackout roller blind, blocking out plenty of light when needed. There are loads of colours on the website to choose from, and multiple blinds in all colours, all slightly different shades, or patterns, so you can be sure to find the perfect blind for every part of your home.
You can choose which side the control goes, what colour chain you want, whether you want it to be motorised or not and even which way you want the blind to roll.
If you aren't looking for a roller blind, there are other options to choose from too. Wooden blinds, vertical blinds, venetian blinds and day and night blinds (featuring light filtering options).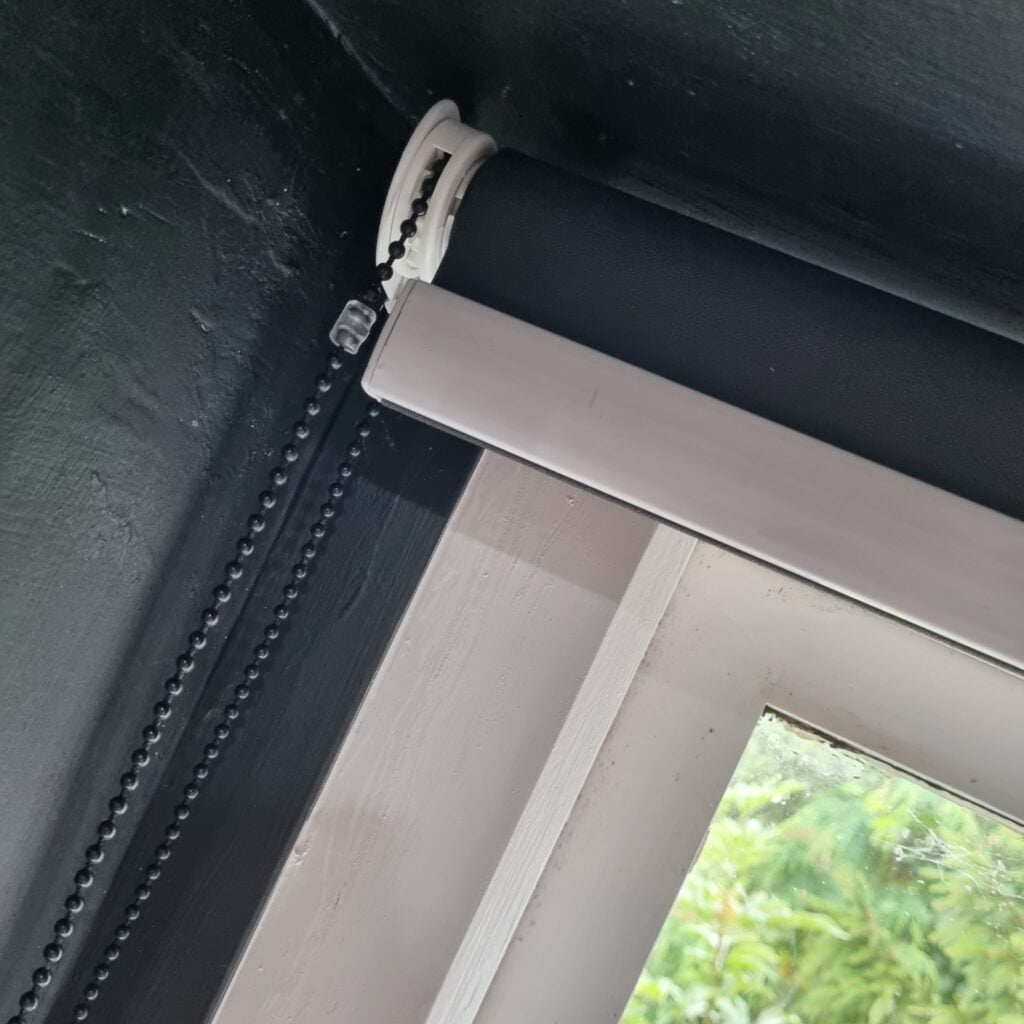 At some point we are thinking of putting in electrical blinds around the house, but that's much further down the line, so for now this roller blind works perfectly for what we need.
It runs up and down well and is easy to dust and wipe over and blocks out the perfect amount of light.
All the blinds from blindsbypost come with a three-year warranty. If you aren't sure what to get, you can order up to eight samples free of charge and they will be with you in 24 hours! There is free delivery on items over £145 and these are made to measure and manufactured in the UK.
If you are looking for blinds for your home, this is a great place to start.