How much have you thought about the Menopause? Maybe you think this is something that is somewhere years into the future, so you ignore all references to it – but just hold that thought a minute and hear me out.
According to the NHS, the menopause is a natural part of ageing that usually occurs between 45 and 55 years of age, as a woman's oestrogen levels decline. In the UK, the average age for a woman to reach the menopause is 51 – but around 1 in 100 women experience the menopause before 40 years of age.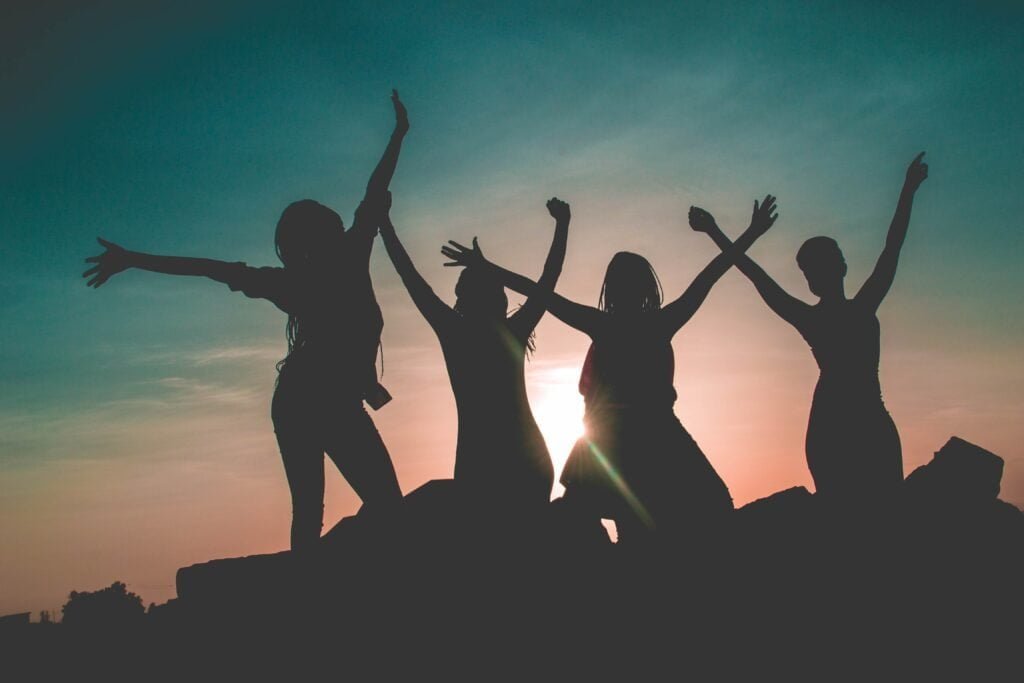 My mum had a relatively early menopause, so it's often something I think about quite a bit.
Perimenopause lasts up until menopause, the point when the ovaries stop releasing eggs. In the last 1 to 2 years of perimenopause, this drop in oestrogen speeds up. At this stage, many women have menopause symptoms. Perimenopause happens slowly and many women don't have a clue that change is happening or that it's perimenopause.
There are tons of symptoms associated with perimenopause including:
Allergies
Anxiety
Bloating
Breast tenderness
Body odour changes
Brainfog
Burning mouth syndrome
Depression
Digestive issues
Dizziness
Electric shock sensations
Fatigue
Feelings of dread
Formication
Hot flushes
Hair changes
Headaches
Incontinence
Insomnia
Irregular heartbeat
Irregular menstrual cycle
Irritability
Itchy skin
Joint pain
Loss of libido
Mood swings
Muscle tension
Night sweats
Oral problems
Paraesthesia
Weakened fingernails
Weight gain
Osteoporosis
The Menopause Success Summit
On 25th September 2021, between 10am and 5pm, there will be a live online event giving you the latest information from top experts on the hottest menopause topics, to help you navigate this period of time.
15 INTERNATIONAL SPEAKERS FEATURED IN A 1-DAY INTERACTIVE LIVE EVENT TO SET YOU UP FOR SUCCESS THROUGH YOUR MENOPAUSE
Listen below to find out more.
About Cleanmarine Menomin
The partners of The Menopause Success Summit are Cleanmarine Menomin.
Cleanmarine Menomin is a unique all-in-one Omega 3, Phytonutrient and Vitamin blend, formulated specifically for perimenopausal and menopausal women. Each capsule of Cleanmarine MenoMin contains Omega 3, Biotin, Rosemary Oil and Soy Isoflavones along with a range of vitamins to provide nutritional support for this phase of life. Vitamin B6 contributes to the regulation of hormonal activity and along with vitamins B1 and B12 it also contributes to normal psychological function.
Demonstratable Results
The effectiveness of Cleanmarine MenoMin was tested in an open- label pilot study which was completed over 4 months to assess the effectiveness of relieving the most worrying of symptoms of the menopause including, but not limited to: hot flushes, difficulty sleeping, mood swings, lack of sex drive, anxiety, tiredness and vaginal
Below are a few key statistics that were noted in the trial:
•  84% of women felt that Cleanmarine MenoMin had a positive effect on their menopause symptoms.
•  77% reduction in Hot Flushes – for whom severe hot flushes were an issue, 77% saw a significant reduction in 30 days and continued to reduce throughout the study duration.
•  66% improvement in Sexual Desire – for those who felt their menopause had a negative impact on their sexual desire, 66% of them noticed a significant improvement in sexual desire by the end of the study
• 82% of women would recommend Cleanmarine MenoMin to a friend.
Read more on https://cleanmarineuk.co.uk
Information is power. If you feel like you need more information about Menopause, check out The Menopause Summit.