At home I am always trying to make the regular things in life or normal conversations into learning opportunities and fun activities.
5 minute fun really fits in with my approach to parenting so I've decided to take their 7 day challenge with the children and will be sharing the activities we try.
So – what is 5 Minute Fun?
5 Minute Fun is made up of free and exciting educational activities and ideas for you to try out together.
Whether you're at home, on the school run or making your way around the supermarket, the goal is for you and your children to enjoy 5 minutes of fun together while developing your little one's knowledge and skills in line with the Early Years Curriculum.
Each morning, you receive one 5 Minute Fun activity via email. It's free, and each week's activities will be from theme of different learning area.
Each activity takes around 5 minutes to do and doesn't require anything extra, so can be done on the move, out and about or in the comfort of your home. They are also tailored to your child's age – they have activities suitable for children of 2, 3, 4 and 5 years of age!
Day five
For day five we took on one of the activities from the "Let's Move" section.
"You're both superheroes! Stand with your hands on your hips, run in slow motion, then pretend to fly! Make up superhero names together and choose what your special powers will be."
Now, superheros are a BIG deal in our house so I have to say this activity was rather longer than five minutes. Our eldest boy has been in a superhero phase for the last five years and is now educating his younger brothers about all things superhero.
I always wanted to be Wonder Woman – and to look as good as she did in a pair of hot pants I might add!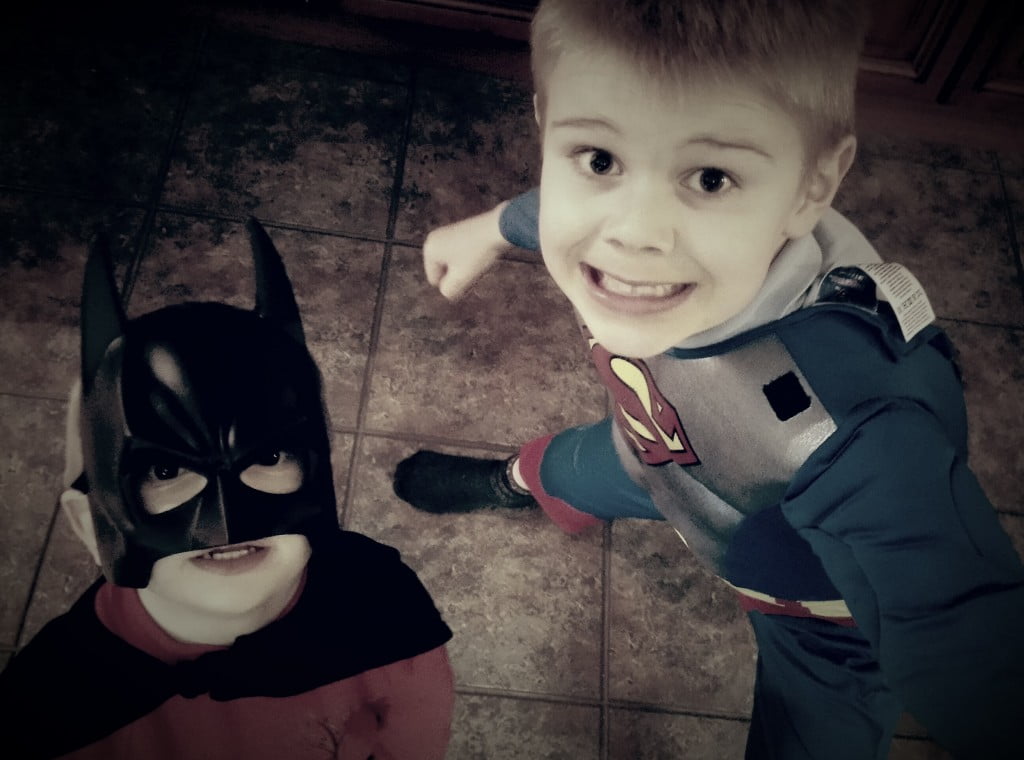 The flying bit is always a tad problematic with my bunch as most of the time they think they can actually fly and normally hurl themselves off the top of the monkey bars.
With this in mind we spent some time practicing some of the other useful superhero skills such as balancing, leaping and sneaking up on people!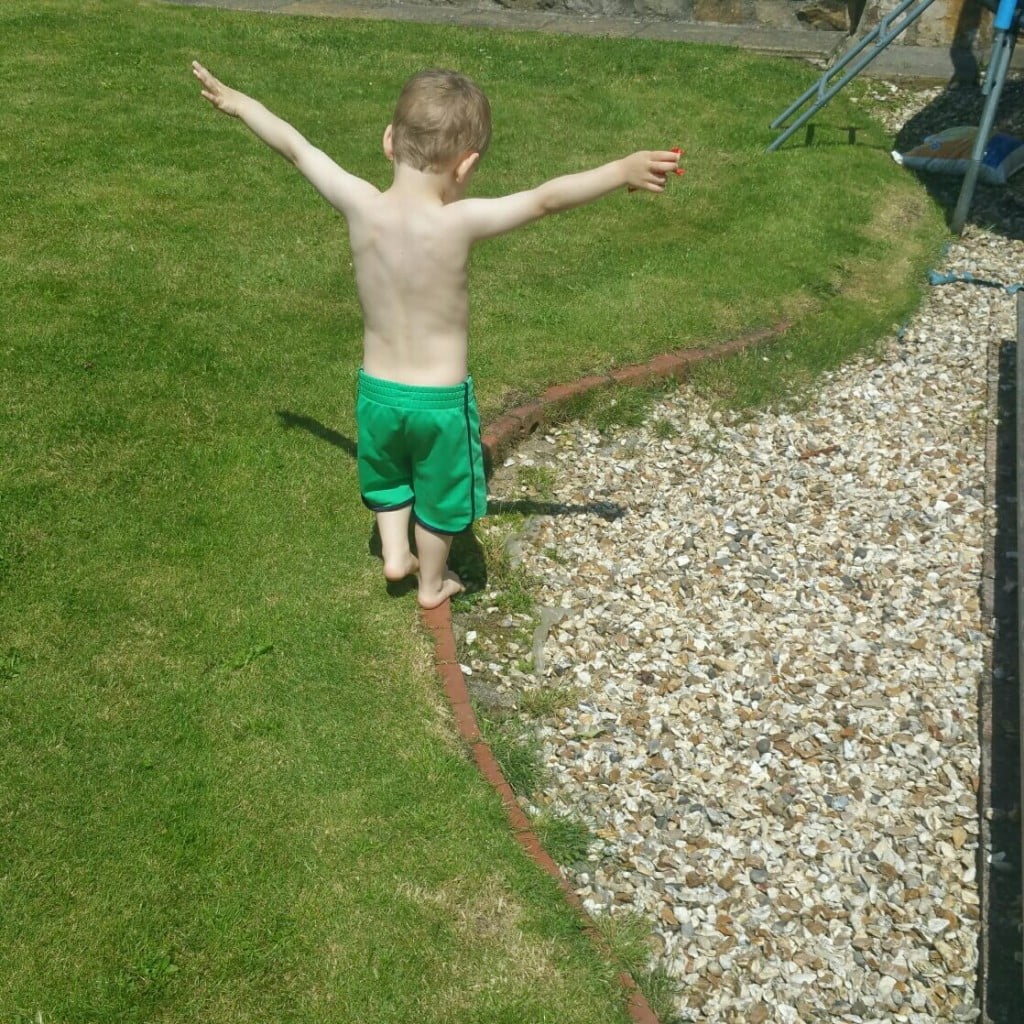 This was a great activity to do on so many levels, there was the active play side of things, combined with imaginative play and general creativity and this is very much the type of play that the children initiate themselves on a normal day, so it was also very familiar to them.
To follow all the fun check out the #5MinuteFun on social media.