We were feeling very brave this week so we set out to track down The Enormous Crocodile. Did you know that he lurks in Dairy Wood at Tatton Park? Go see for yourselves.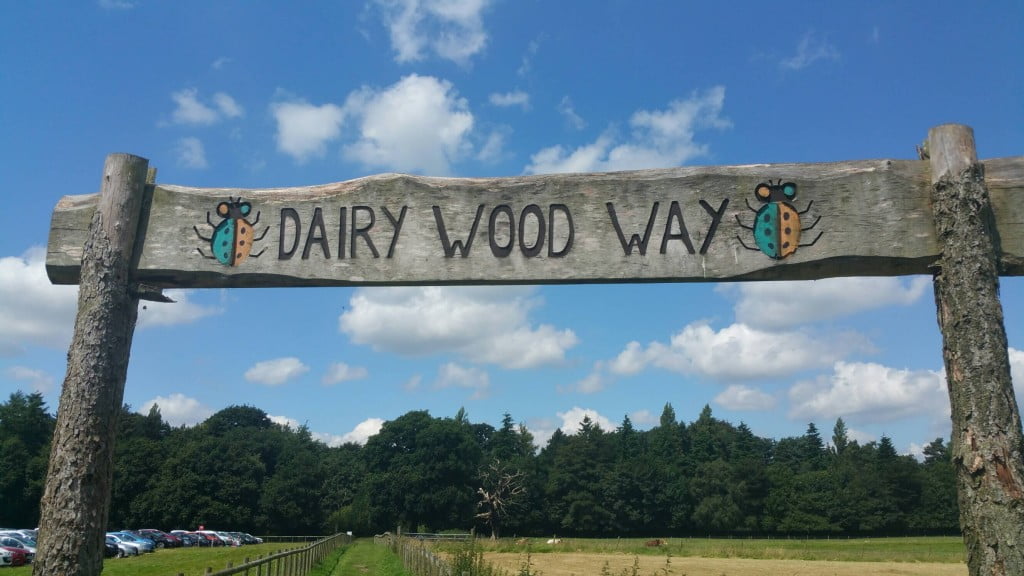 We had a quick check of the map before setting out on our epic adventure, to see if we could figure out where he might be hiding.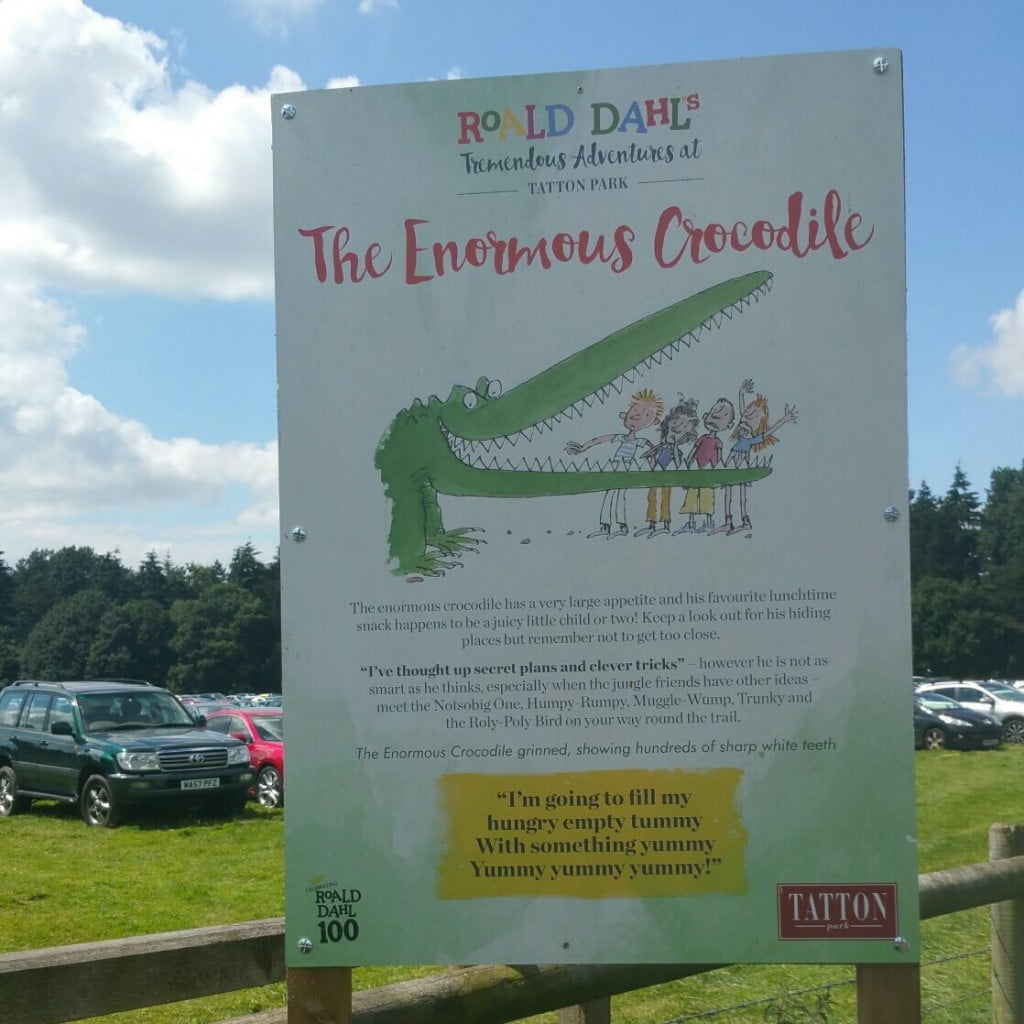 We saw lots of interesting things on our adventure including this amazing looking tree which was apparently shouting "climb me, climb me".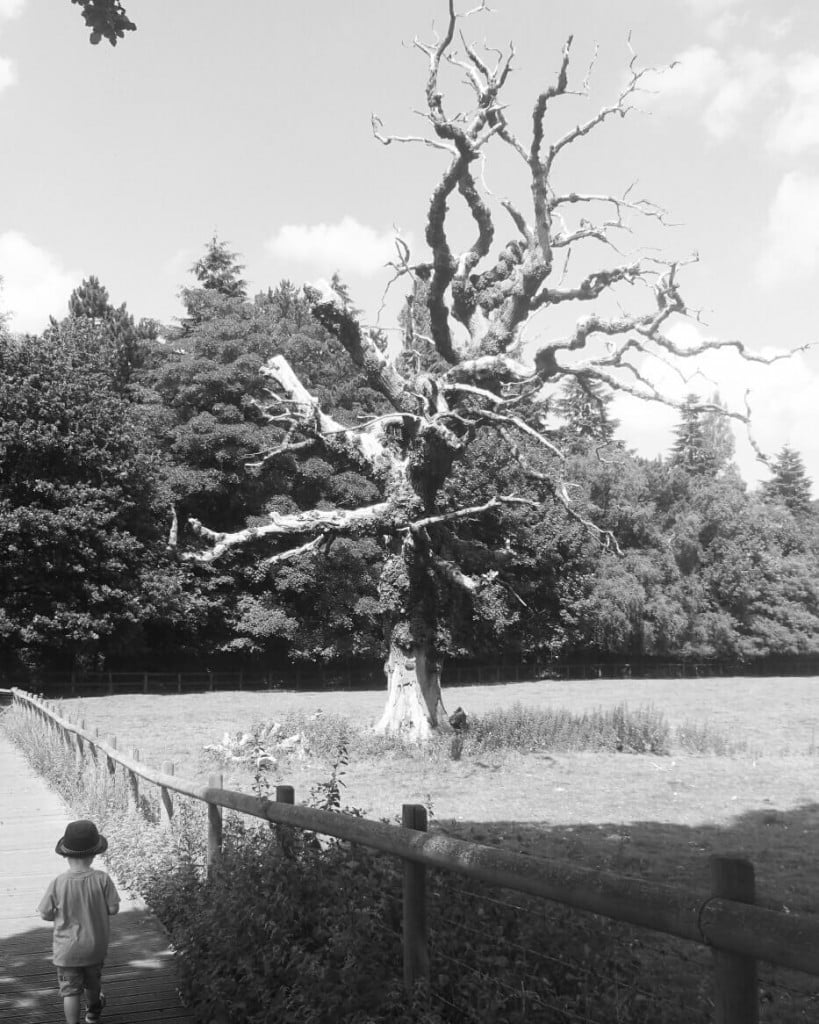 The forest was very quiet aside from our footsteps crunching the twigs. We came across some crocodile footprints which made us think he must be close by.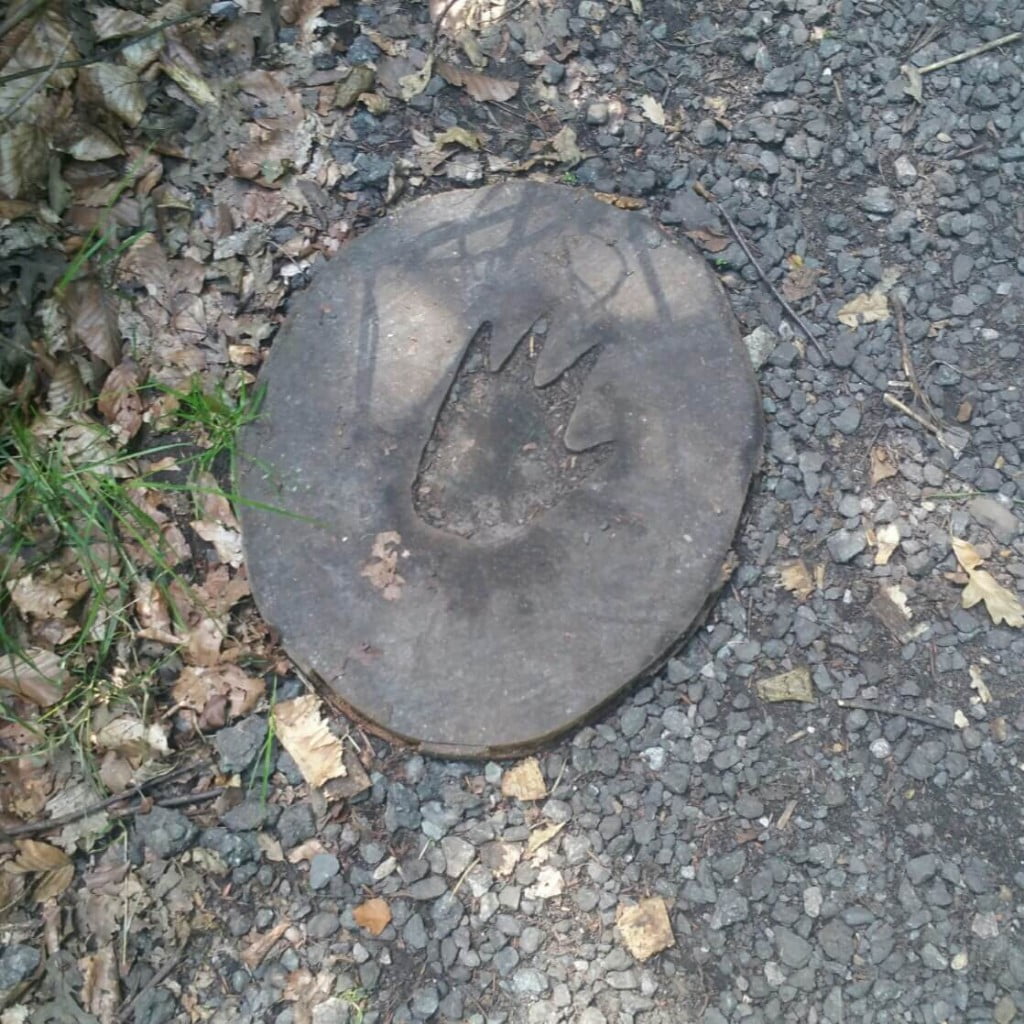 After exploring a little further we came to a clearing and there, nestled by a see saw was….The Enormous Crocodile. Ahhhhhhhhhhhhhhhhhhhhhh!
We crept passed him and hoped he wouldn't smell us. Just when we thought we were safe, out popped his friend and took us by surprise. We froze…not wanting to startle him.
Luckily we lived to tell the tale. Are you brave enough?
If you think you are head to Tatton Park between Fri 25 March – Sun 2 October. The Enormous Crocodile likes nothing more than a nice juicy child. Dare to go deep into the jungle where he's lurking.
There are also loads of other Roald Dahl inspired events this year so have a look at the Tatton Park website to see what else is on.