At home I am always trying to make the regular things in life or normal conversations into learning opportunities and fun activities.
5 minute fun really fits in with my approach to parenting so I've decided to take their 7 day challenge with the children and will be sharing the activities we try.
So – what is 5 Minute Fun?
5 Minute Fun is made up of free and exciting educational activities and ideas for you to try out together.
Whether you're at home, on the school run or making your way around the supermarket, the goal is for you and your children to enjoy 5 minutes of fun together while developing your little one's knowledge and skills in line with the Early Years Curriculum.
Each morning, you receive one 5 Minute Fun activity via email. It's free, and each week's activities will be from theme of different learning area.
Each activity takes around 5 minutes to do and doesn't require anything extra, so can be done on the move, out and about or in the comfort of your home. They are also tailored to your child's age – they have activities suitable for children of 2, 3, 4 and 5 years of age!
Day four
For our day four activity we chose another activity from the  "Communication, language and literacy" section.
"Sing the alphabet together. Can your little one point to some things starting with A, B or C?"
We did this out in the back garden as we were trying to make the most of the nice weather whilst it lasts. The children love to sing so they were really trying hard and humming when they forgot the letters which was very cute.
Then the decided to try and find some things beginning with some of the letters they had been singing about.
They started with "B" for bubbles, which were in the large tubs they had been playing with outside: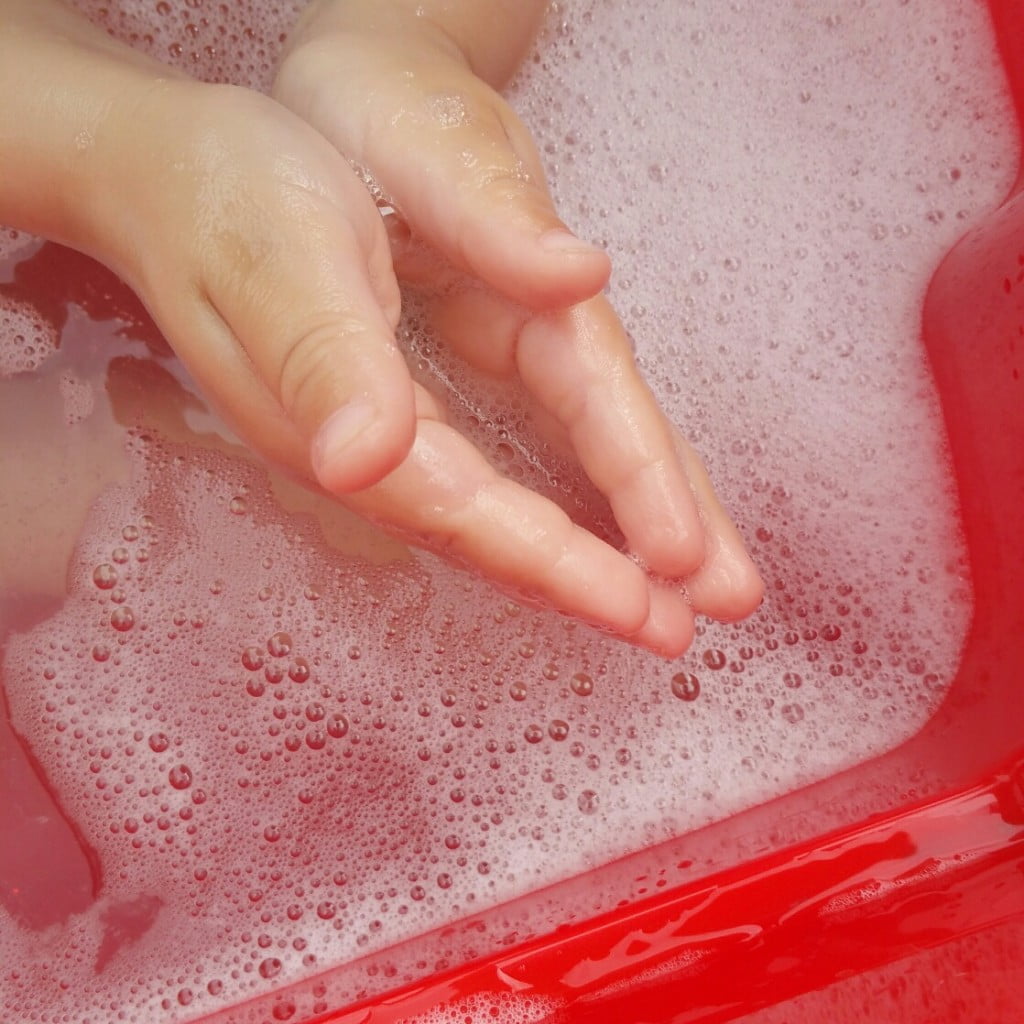 Then the spotted a "DDD" for dinosaur, they'd been playing dinosaurs in the sandpit:
They moved onto "H" for hose: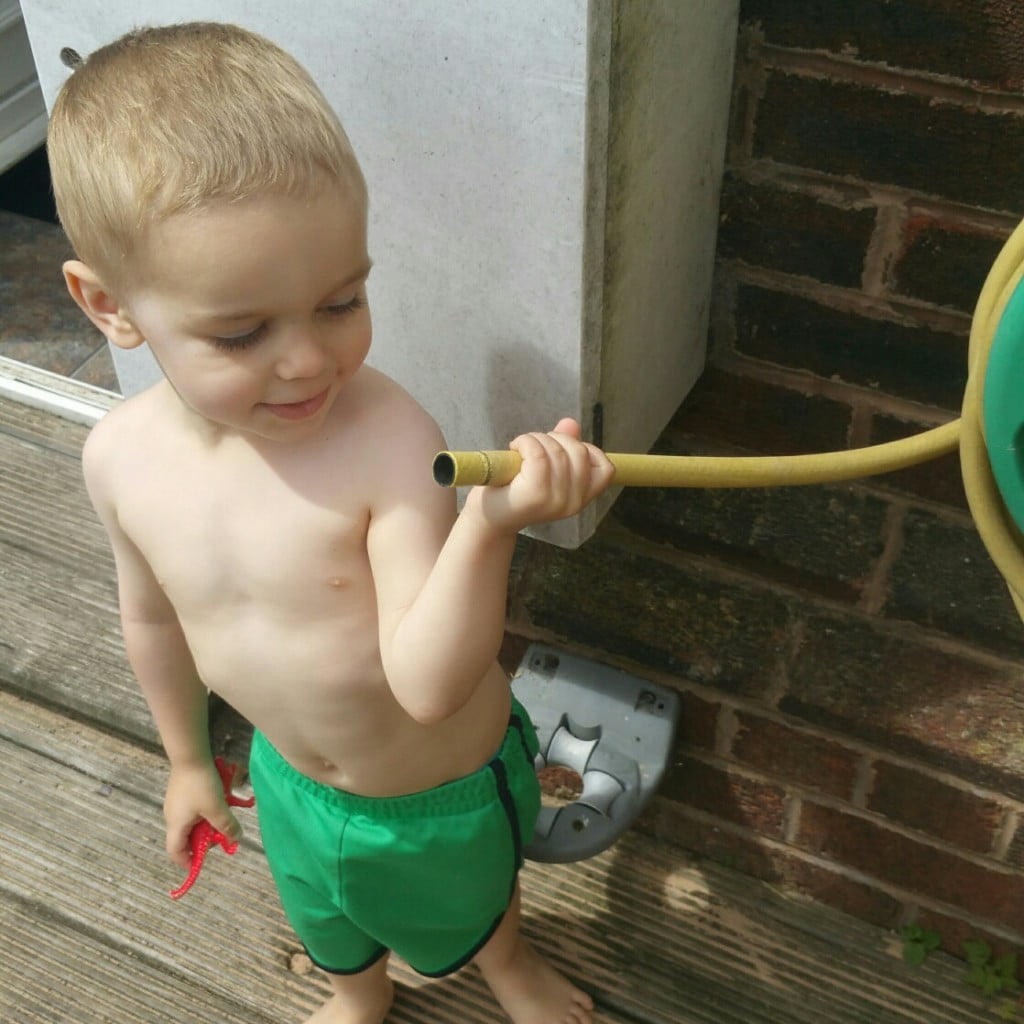 …finally the were talking about "M" for Mummy and then spotted marshmallows from their picnic: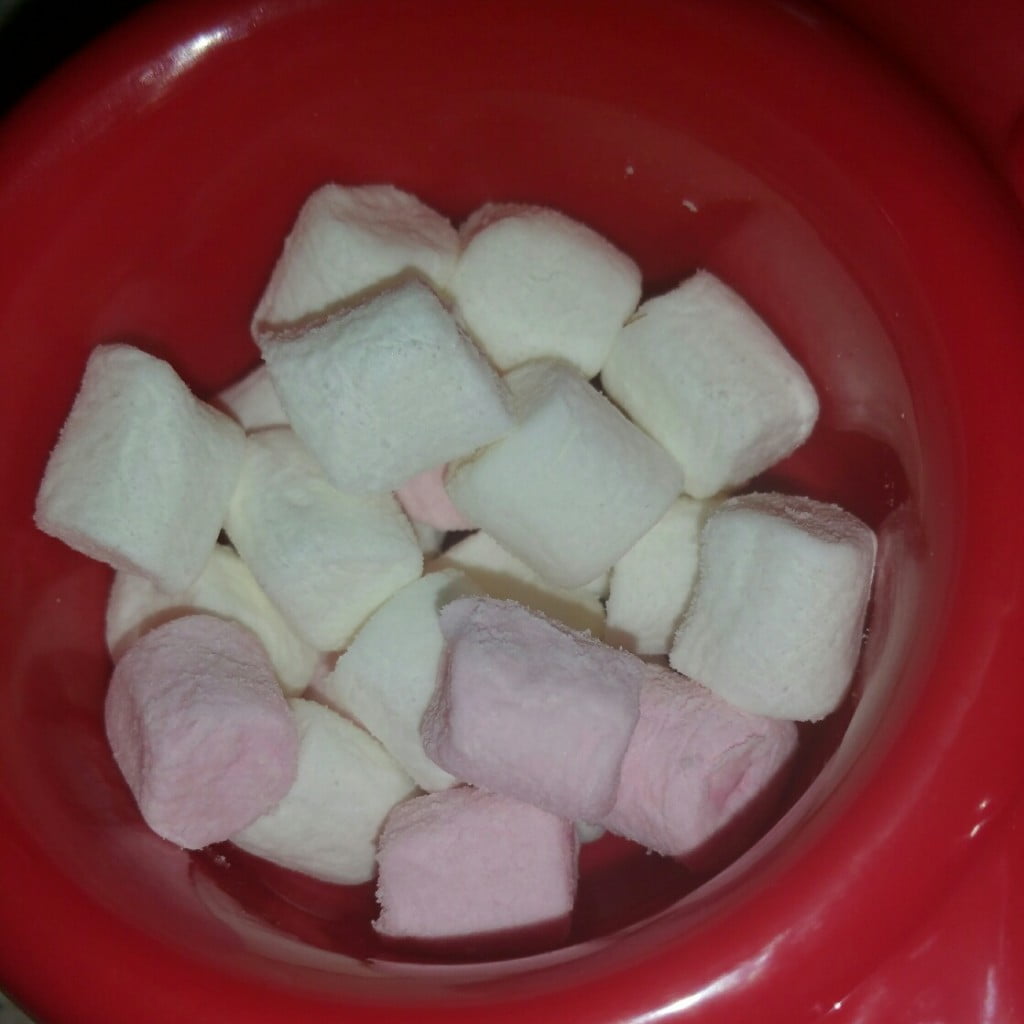 This is a great way to help children connect their world. Learning the letters of family members names and the things around them really aids their understanding and advances their learning.
To follow all the fun check out the #5MinuteFun on social media.