I've always loved wearing boots in the winter. I've also always loved wearing flip flops in the summer. I've never been all that keen on the in between stage though.
Last year my in between stage was Converse pumps and I guess I'll do the same again this year.
Flip flops are my favourite but you have to be careful what you wear to avoid sore feet by the end of the summer. I used to love Birkenstocks and I still wear these in the summer months, but I find I can't wear them all day everyday anymore as they make my feet and backache.
Have you tried Strive footwear? I hadn't heard of them until recently.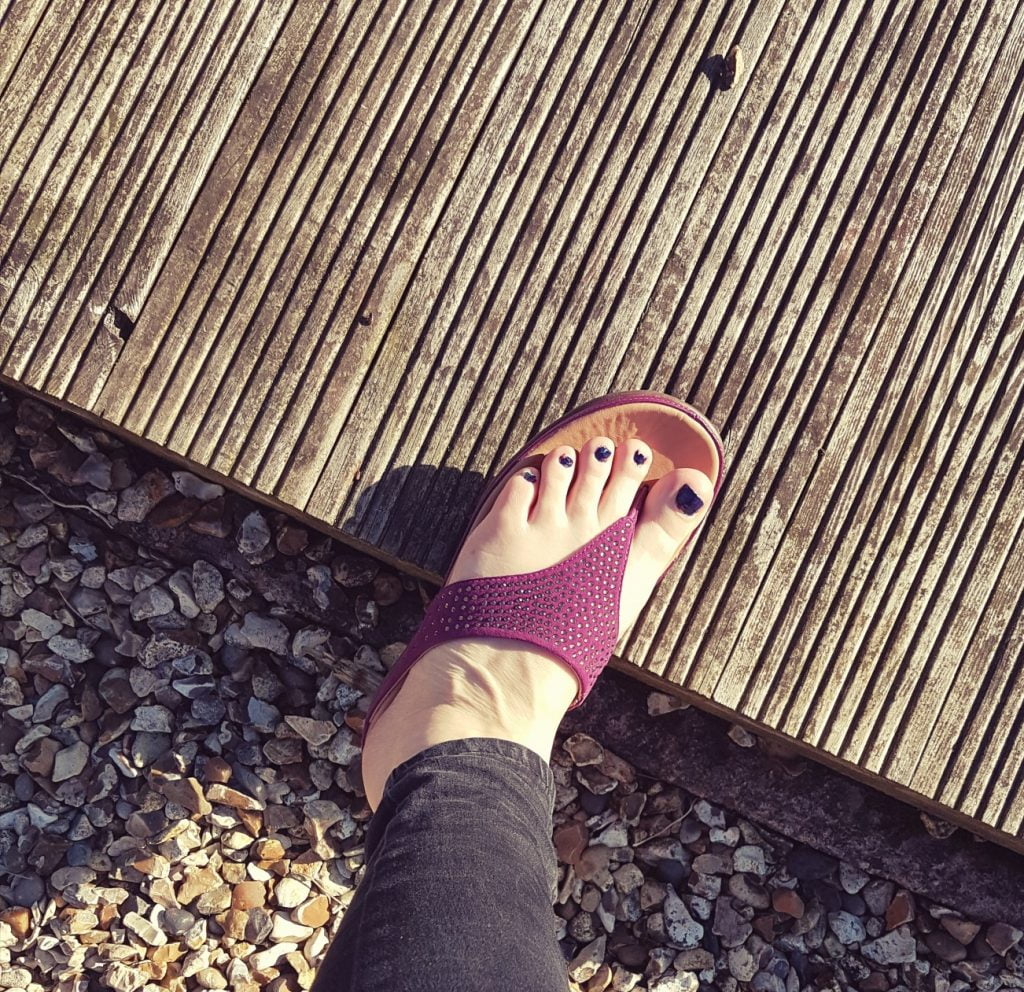 Strive are an exciting new British footwear brand tapping into the emerging health/style conscious consumer trend. The brand was launched two years ago into the UK market and sold out in record time during both seasons. They are now launching their SS17 collection, which will be stocked in well-known retail chains such as Debenhams and Jones Bootmaker.
Since 1980 Strive have been caring for feet through the manufacture of custom made orthotics. Utilising this knowledge and experience, they have incorporated the average custom insole into a range of stylish sandals. This benefits the wearer by supporting the foot in the very position it's designed to be held in.
This is music to my ears to be honest. How many times have you looked at a pair of summer sandals and loved them but they weren't comfy?
Strive footwear helps to improve posture and reduce harmful stresses on your body. They so cushioned, yet still look nice – you can even get them with added bling!
I love these purple Ibiza sandals, they are very comfortable to walk in and they protect the feet and lower back. Glamorous yet comfortable, these stunning sandals include a full leather lining with diamante detailing.
Strive have a range of active footwear, slippers and clog-type shoes as well – all designed around comfort, so if your feet are in need of some TLC then take a look.
What do you wear on your feet in the summer months?