So you think you have a good routine, a good system and you take the necessary safety precautions as far as your children are concerned and then, suddenly, out of nowhere comes a game changer.
You know the things I mean…the things that suddenly change the way you have to do things. These are often related to milestones in your children. I wrote about those recently here. These might be:
when your baby first starts to roll about – it means you can't leave them in the middle of the bed and nip to the loo, because chances are they wont be there when you get back
when your baby first starts to eat solid food – no longer can you just be out and about and know that your boobs alone can cater for a hungry baby, they actually need to eat something as well
when your baby/toddler starts to walk – you now find the need to be in a large padded area constantly and you don't want to blink in case they crash land
when your toddler starts to talk – no longer can you get away with the odd "**it" as you drop a glass, spill something or worse, it WILL be repeated OVER and OVER again
These game changers go on and on as your children grow and develop and just when you start to feel you have a good thing going one of them will drop a game changer in there and you have to respond – trouble is, these little beauties operate at lightning speed and they have all been inducted at birth by a secret society working AGAINST us parents.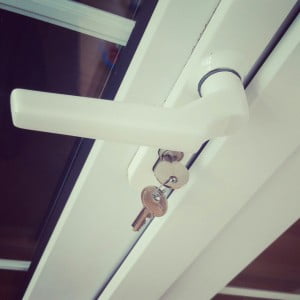 Our game changer this week is…
This means that overnight…yes, overnight, our little man has grown so he can now suddenly reach all the door handles in the house! Did he go on a stretching rack at the meeting of the secret society last night?
This is a MASSIVE game changer and I need to work out my strategy for dealing with this. It has to be a solid strategy as this toddler is already Houdini.
What are your recent game changers?