How often do you do a whites wash? I tend to only have to do one lot of whites a week, which is a good job as I do two washes a day some days! Our weekly whites wash consists of 10 school shirts for my eldest two children, two white P.E. t-shirts for the youngest two children and and a handful of white sports socks.
I always keep whites separate and wash them at a higher temperature, but even so, I never feel that they are properly white again unless I use my secret weapon ACE Ultra. I've been using ACE products for years and I really rate them. They get everything super white, even those grotty-looking sports socks!
What's great about ACE Ultra?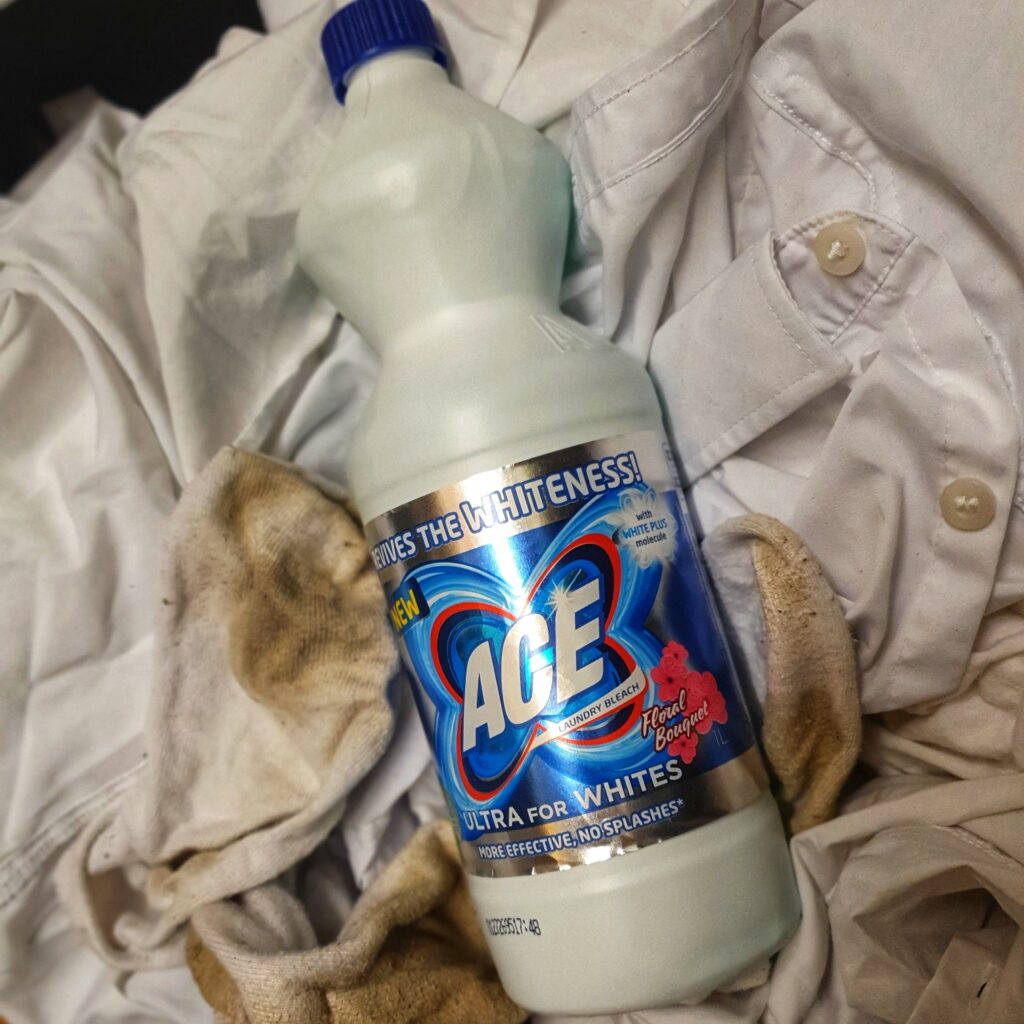 ACE Ultra is specifically formulated to help brighten dull whites, but it is really delicate on clothes at the same time. It tackles germs and odours, including viruses. That means not only do your clothes smell cleaner, they actually are cleaner – something that is even more important in the current climate, whilst we navigate life in a global pandemic.
It's concentrated, making it among the most affordable ways to keep white clothes looking bright. You can currently find it in Morrison's.
To find out more about other ACE products and get advice on everything from grass stains, grease stains and greying clothes with the ACE Stain Helper.
NOTE: ACE Ultra includes bleach.
The results
I think the results of ACE Ultra speak for themselves. Here (above) is an example of how my whites generally look before I put them in the washing machine. Below is how they look when they come out having used ACE Ultra!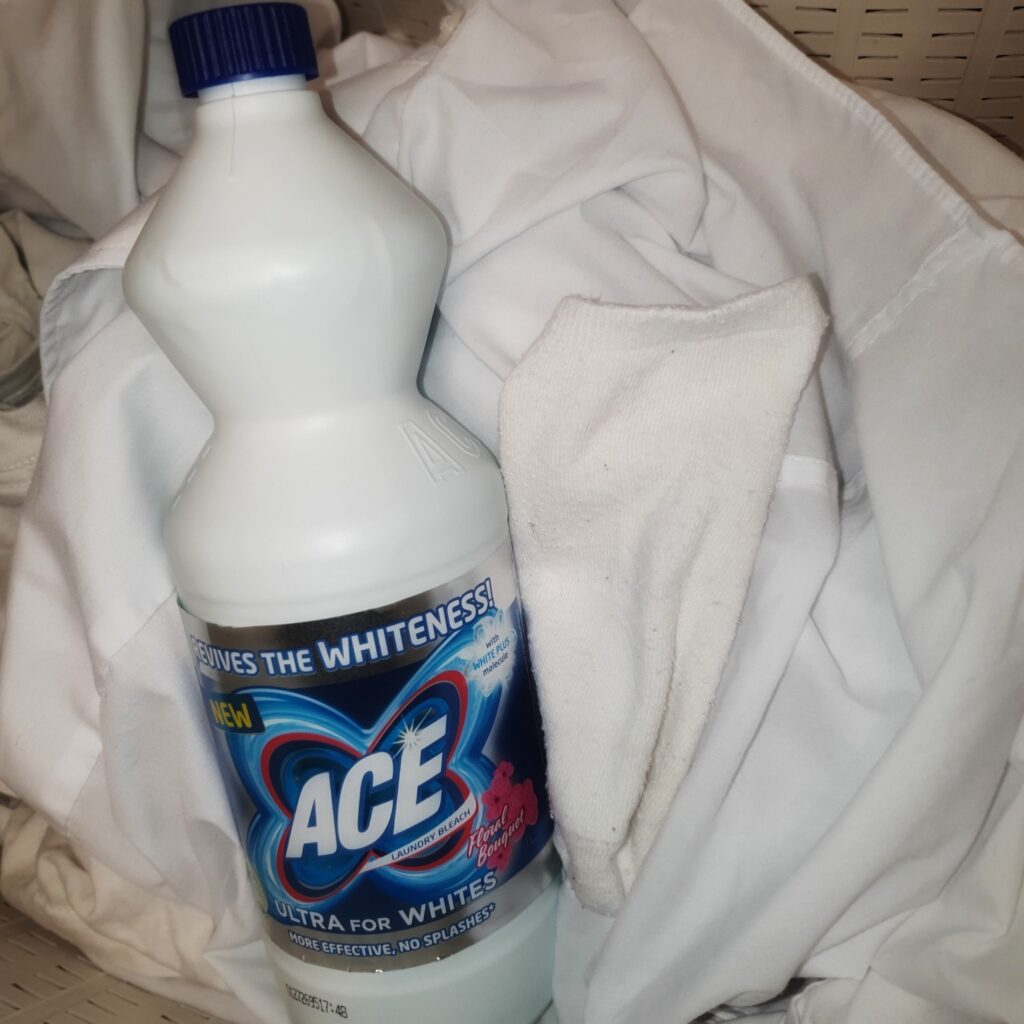 The sports socks are especially satisfying because honestly, sometimes I look at them and think there is no way they are ever going to be white again, and then hey presto, ACE Ultra gets to work and gives them a new lease of life! Hooray!
I also hate it when white shirts look dull and begin to grey. I love sending the children off to school in a crisp white shirt, even if it might not be like that for long, at least they look good at the start of the day right?
There's no question for me that ACE Ultra does the job. We don't own any white towels in our house. I love the idea of fluffy white towels, but we have 4 children, I mean, enough said. If you do have white towels you should absolutely try ACE, because the whites are so bright after each ACE wash they look as good as new.
This post is an entry for the #ACEit Challenge, sponsored by ACE. Get ideas on how to wash whites, treat stains and laundry like a boss with tips from the ACE site!