Childcare and the prospect of how to pay for it can be a real source of stress for parents after the birth of their baby, or even during the pregnancy when us parents are often trying to forward plan.
You might be looking at a range of options, private nurseries, childminders, nannies and so on. I've always thought that childcare is one of those areas where I feel those people doing the job aren't paid enough for the amazing work they do, but then when you look at what you have to pay over a month to keep just one child in say full-time nursery, the costs are immense.
Add more children into the mix and it becomes almost impossible for some families. This leaves parents trying to balance work and childcare and work out what is the best approach for their families, and what financially is the best option.
This has led to a situation where grandparents are now the UK's number one suppliers of childcare, according to new research, by Compare the Market.
Cash-strapped mums and dads of youngsters aged 13 and under spend an average of £89.50 a week on care – almost £4,500 a year and the equivalent to a SIXTH of the average salary.
In fact, one in 10 stated that childcare is their biggest monthly household expense (excluding rent or mortgage payments), behind both food (48 per cent) and utility bills (30 per cent).
Faced with these costs, parents with young children are now keeping it in the family when it comes to childcare, according to a survey of 2,000 parents.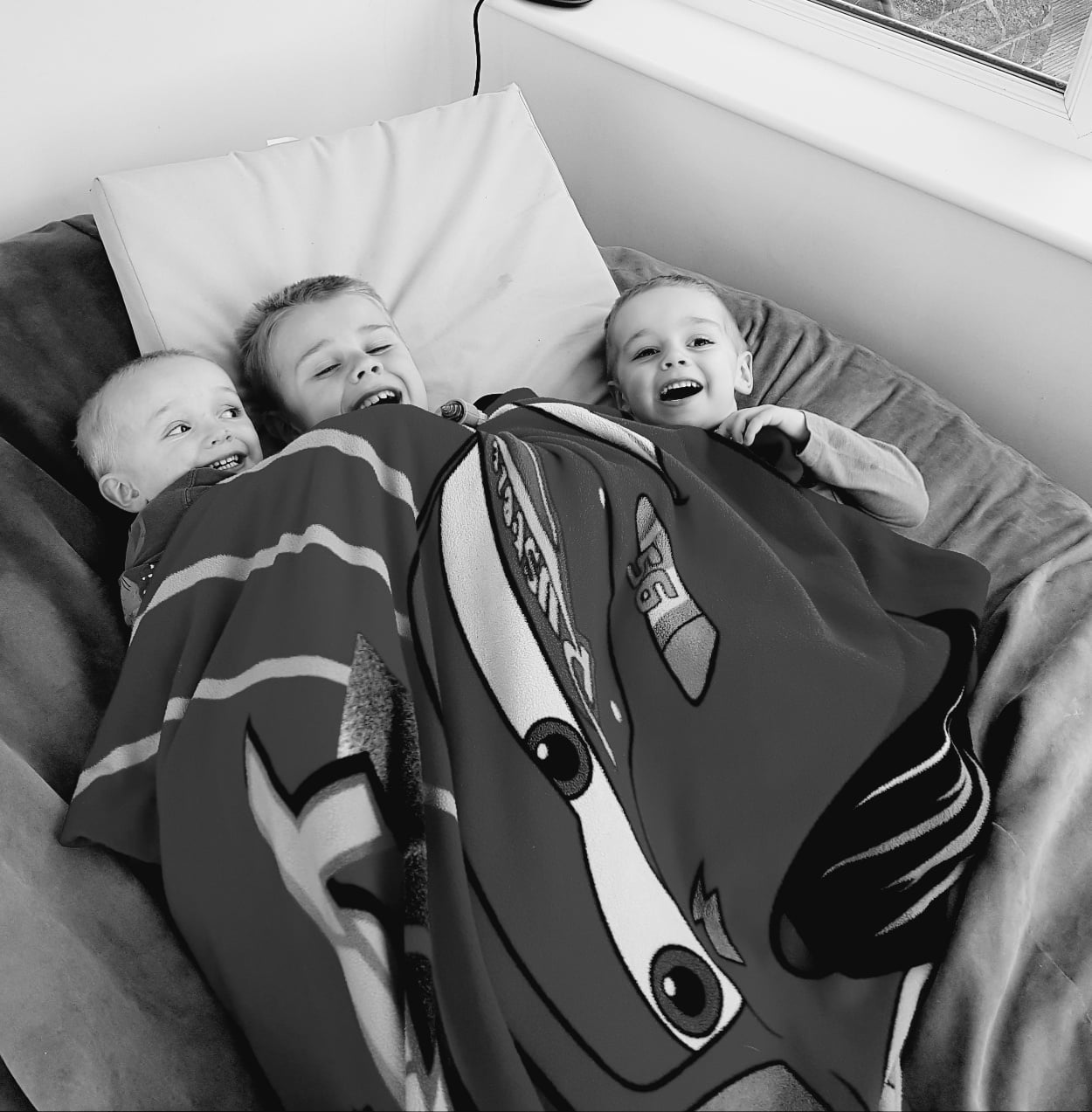 Granny and grandpa are the most used form of childcare in the UK (21 per cent) ahead of nurseries and pre-schools (14 per cent).
The lack of registered childcare providers is continuing to take its toll, with over a third of parents agreeing that finding childcare has caused them significant stress and anxiety in the past.
Overall, a quarter of parents from across the nation admitted that they sometimes struggled to find registered childcare locally, with almost three in 10 arguing that there were not enough registered childcare places in their local area.
In addition to the struggles in securing a space, 40 per cent of parents agreed that registered childcare providers in their local area were underfunded.
Despite concerns over underfunding, the majority of parents are satisfied with the quality of their childcare. Of those who use registered childcare, nearly two thirds rate the quality as excellent or good, while just six per cent rate the quality as poor.
For working families, subsidies and workplace benefits can provide a huge help when it comes to childcare, but of those parents currently working, just three in 10 are offered subsidies to cover the cost of childcare – such as tax free childcare vouchers – a marked contrast to the 47 per cent who say they haven't received such support.
Surprisingly, of those who are offered workplace subsidies, less than half take advantage – despite the fact that almost six in 10 of those who do, admit that such support is 'very helpful'.
Alongside workplace subsidies, the ability to take flexi-time is also popular amongst UK parents. Overall, half of employers who hire working parents offer flexible working, with almost two thirds of this proportion taking advantage of the scheme. For parents whose employers do not offer such benefits, more than half admit that they would be likely to use a flexible working scheme if it was introduced.
So, for many, grandparents are the way forward it seems. Hmm, that's OK if you have grandparents around to help. Whilst this clearly helps many families out, there are many more families with no such help. Perhaps grandparents live far away, perhaps your children no longer have grandparents around, perhaps they are sick, or perhaps, they live close enough but are unwilling to help.
Whatever your situation, childcare remains one of the toughest challenges for parents today.