Have you been to a Cookhouse and Pub before? Our closest is in Rhyl, along the coast, and it's a lovely place to eat as a family.
The vibe
There's a relaxed and friendly vibe at the Cookhouse and Pub, which is along West Parade on Rhyl's seafront. There's a large pay and display car park opposite and also a cinema.
The interior is smart and modern and food is served all day. You can relax in a booth, on a bar stool or at a regular table, there are lots of seating options to choose from. If you are looking for hassle-free, good value dining then pop in and give it a try.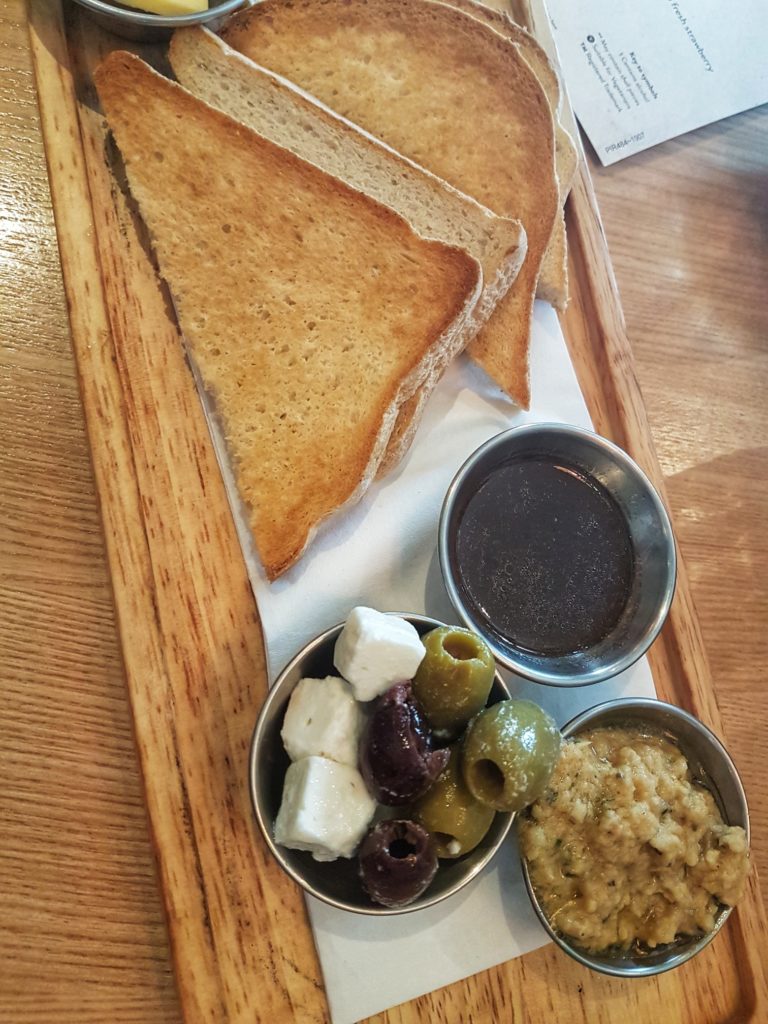 What to expect
Staff are friendly and welcoming and were attentive and helpful to customers and the food is beautifully presented and superb quality.
Just look at this tasty starter above – homemade houmous with olives and feta and gluten free bread. Delicious!
The cherry bakewell mocktail below – tasted amazing, but also looks spectacular. Super summery, even if the weather outside doesn't match!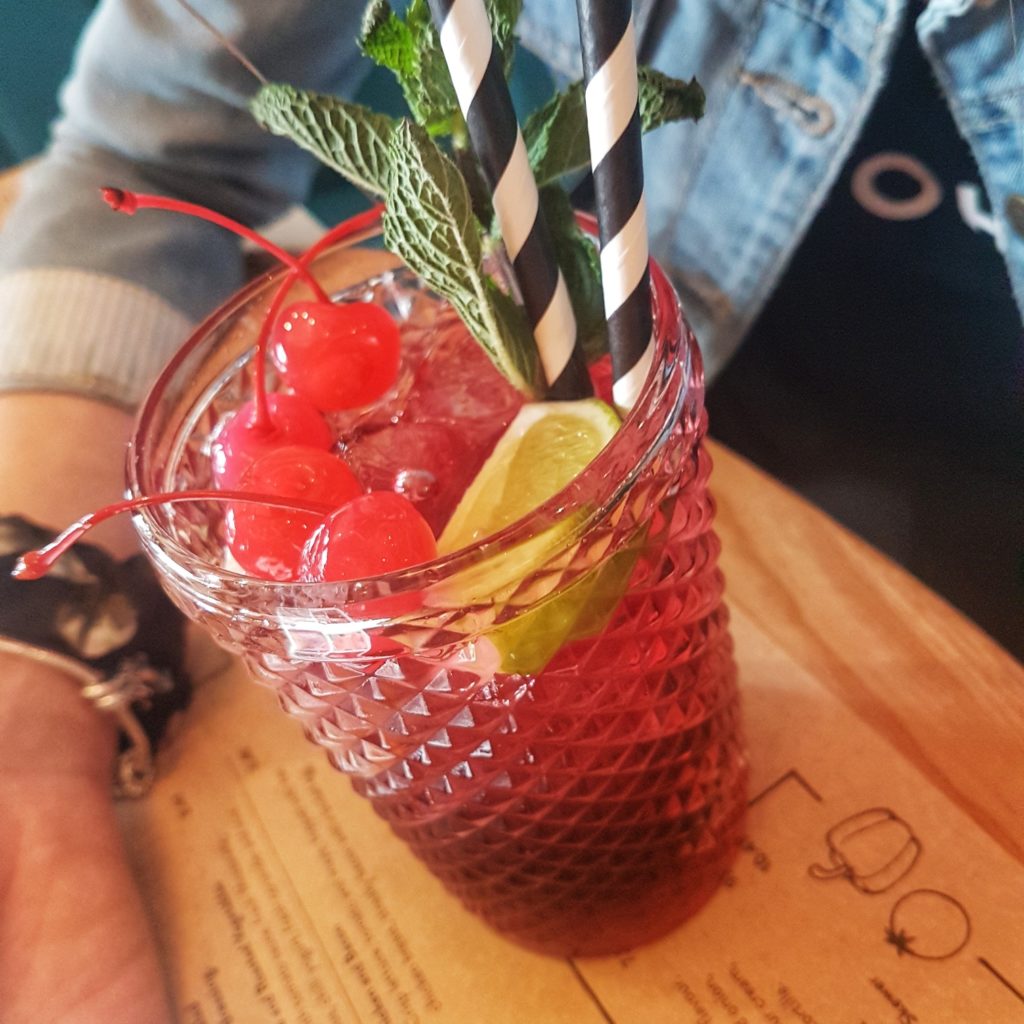 With a fresh and inviting look, Cookhouse and Pub's relaxed vibe combines the affordability of a pub, with the great food and service of a casual restaurant.
The delicious, seasonal menu will serve shoppers, families, friends and solo diners seven days a week, from breakfast through to dinner, drinks and Sunday roasts. There is absolutely something for everyone here.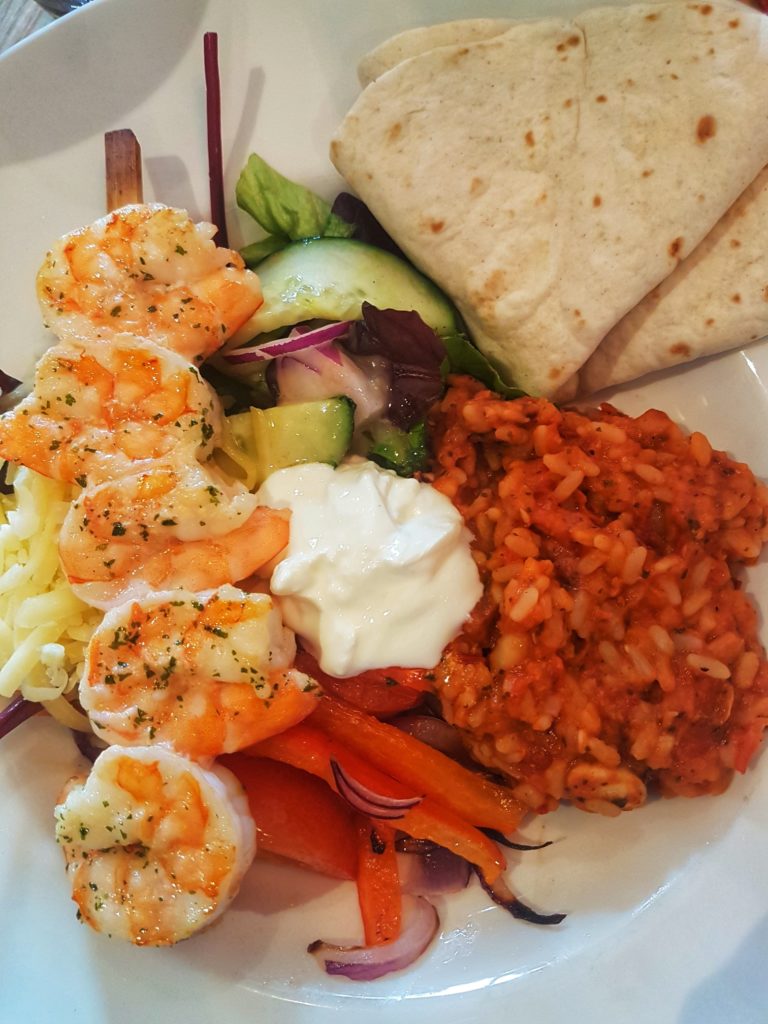 I can't even express how delicious the king prawn dishes are. Above is the king prawn burrito bowl, a deconstructed mix of all the tastiest Mexican-inspired yumminess you can think of – this was incredible and I fully intend to try to recreate this at home.
Expect multiple menus and a vast choice. There are so many options you will be asking for more time to consult the incredibly varied list of things on offer.
One of the things that impresses me so much is the amount of choice for children. Yes, expect to find a few typical 'kids meals', but also expect to find things that you'd cook at home for your children, with a ton of options for swapping things in and out.
It's the most comprehensive and flexible menu for children that I've seen in a long time.
Our two youngest aren't keen on chips and anyone with children will know that everything comes with chips – here you can swap out the chips for a huge range of other things including vegetable sticks, mashed potato, salad, garlic bread, baked beans and even sweet potato fries.
For older children, they can either choose from the child's menu or the vast adults menu. Nothing pleases me more than watching my child eat and thoroughly enjoy a balanced, healthy and exciting meal like this below.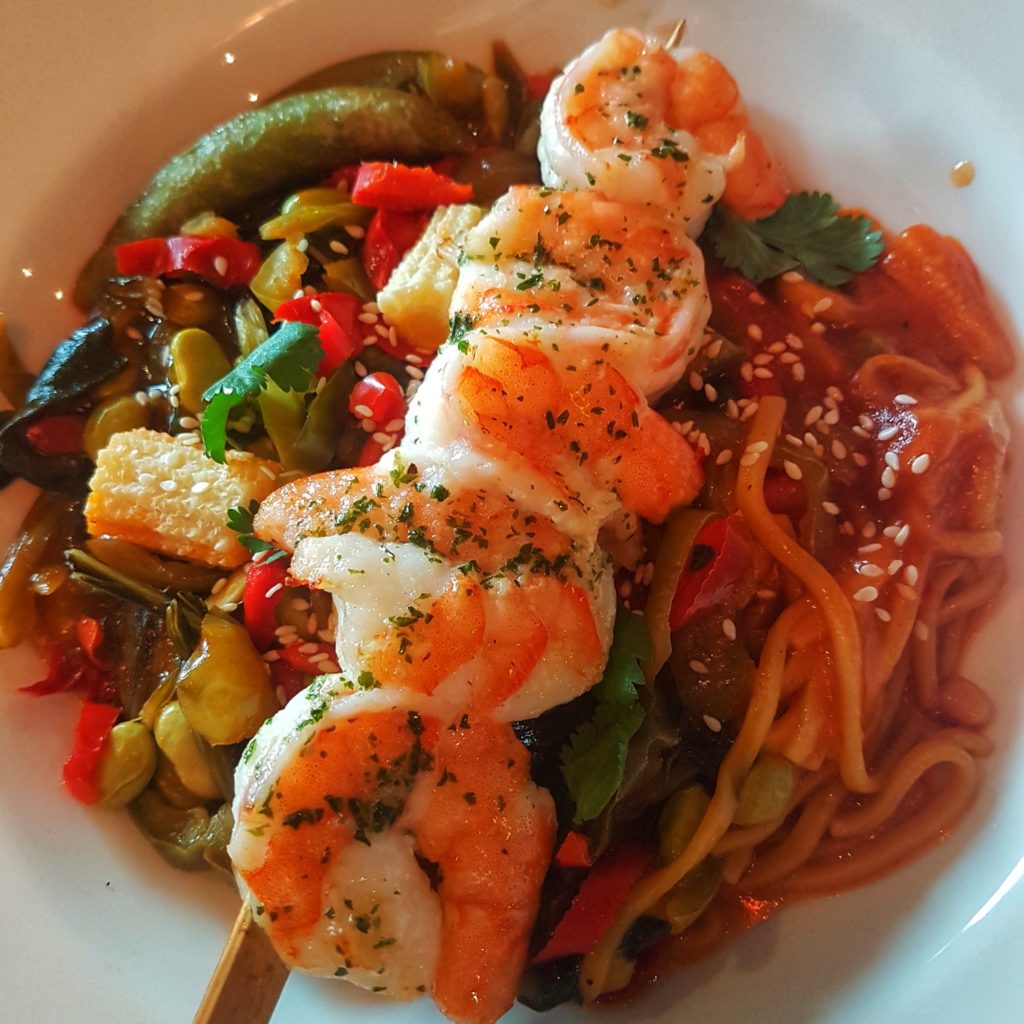 Whether you want a yummy breakfast before a walk on the beach, a quick brunch, a light lunch, Sunday roast, or three-course meal, you can get it here.
Honestly, we are so impressed with the quality of the food and the choices available to families. Have you got a Cookhouse and Pub near you?