Schools out for some this week and for many more the week after, some might have even finished already. Although we've had some nice weather over the last few weeks there is always that nag in your mind in the UK that summer might well be over.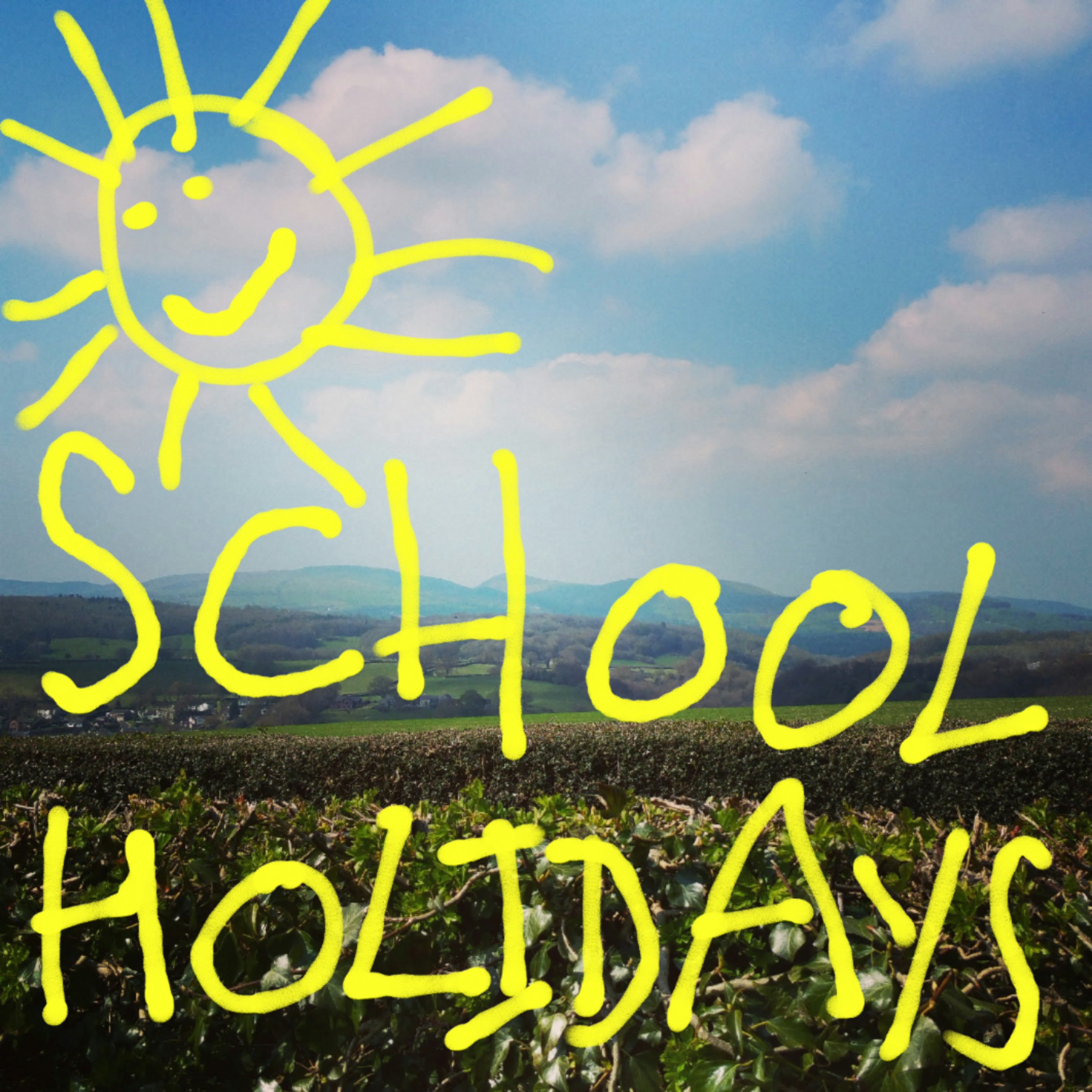 Of course, poor weather doesn't mean we can't get outside – we can always grab the wellies and waterproofs, but it might mean we don't spend long evenings outside.
It's always good to have a back up, so here are a few exciting things out on DVD and BLU RAY over the summer months.
WHITE GOLD DVD
Out 3 Jul, RRP £20.42
#WhiteGold
White Gold is a brand new comedy from Damon Beesley, co-creator of The Inbetweeners. Ed Westwick (Gossip Girl) stars as Vincent Swan, a cocksure double-glazing salesman extraordinaire from 1980's Essex, who will stop at nothing to get a sale. His colleagues are smarmy reprobate Brian Fitzpatrick and failed musician and under-performing salesman Martin Lavender are, played by The Inbetweeners James Buckley and Joe Thomas. Extras include 'Behind The Scenes'.
If you are fans of Ed having watched Gossip Girl you will love him in this totally different role! It's a million miles from his character of Chuck Bass, although the relentlessness in his character is on par.
BROKEN
Out 10 Jul, RRP £20.42
#Broken
Sean Bean (Game Of Thrones) stars in this poignant and powerful series centered around Father Michael Kerrigan, a Catholic priest presiding over an urban parish in northern England. He must be a confidant, counsellor and confessor to a congregation struggling to reconcile its beliefs with the challenges of daily life. With a chequered past and a complicated relationship with his own family, the priest is determined to help his parishioners through their troubles.
Despite his best efforts, Father Michael can't always fix what's broken. Broken is penned by the multi-award-winning writer Jimmy McGovern and also stars Anna Friel (Pushing Daisies). Extras include featurettes 'Sean Bean as Father Michael', 'Real Life Stories', 'The Look' and 'Jimmy McGovern's Writing'.
DOCTOR WHO SERIES 10 PART 2
DVD & BLU-RAY
Out 24 Jul, RRP £25.52
#DoctorWho
The thing I love about Doctor Who is how it effortlessly spans generations. I used to watch it with my parents and now my children watch it.
In the second volume of Peter Capaldi's final series, the Doctor continues his journey through Time and Space, and with Bill (Pearl Mackie) and Nardole (Matt Lucas) he embarks on a further set of exhilarating adventures. Their travels land them face-to-face with Ice Warriors and Cybermen, but the threesome's adventures draw to a terrifying conclusion as a long lost face returns from the past. Extras includes 6 DVD-exclusive art-cards based on each episode.
SOMETHING SPECIAL:
LAUGH WITH MR TUMBLE
Out 24 Jul, RRP £10.22
#SomethingSpecial #MrTumble
Something Special is an award-winning pre-school series, as seen on CBeebies, that uses Makaton sign language to help children with learning and communication difficulties, and is highly popular with younger viewers. These nine episodes see Mr Tumble and his friends having lots of fun and laughter in a variety of places with plenty of activities.
Mr Tumble helps Aunt Polly dry her washing and invites her over for tea. Mr Tumble looks for his pet dog's squeaky toy bone, while Justin spends his day with his friends and their pet dog. Mr Tumble visits Baker Tumble's bakery, while Justin spends the day with two best friends who love to bake cakes together.
Most pre-schoolers and their parents have heard of Mr Tumble. We've seen him live a few times at festivals and he never disappoints. Children find him captivating, so this is a great DVD for the summer holidays.
RIPPER STREET SERIES 5
DVD & BLU-RAY
Out 31 Jul, RRP£25.52
#RipperStreet
If crime is your thing, the final series of Victorian crime drama Ripper Street, which has explored the criminal underworld of London's East End, finds its end during the cold winter of 1899. It takes our heroes to a place where a dark secret they all share emerges to destroy the lives they've built, and – we fear – the lives they once hoped to have.
Starring Matthew MacFayden (Pride and Prejudice), Myanna Buring (Banished), Adam Rothenburg (Elementary) and Jerome Flynn (Game Of Thrones).
THE TRIP TO SPAIN
Out 31 Jul, RRP£20.42
#TheTripToSpain
The BAFTA-winning series returns as Director Michael Winterbottom reunites Steve Coogan and Rob Brydon in a culinary coast-to-coast odyssey. Just as Don Quixote undertook three journeys, so Steve and Rob will set off on a third jaunt of their own, this time travelling over 1,000 miles down the entire length of Spain.
Following in the footsteps of poet and novelist Laurie Lee, Steve and Rob's semi-fictional alter-egos hit the road in search of culture, history, breath-taking vistas and, of course, some of the finest food in Europe. All the while serving up sparkling free-flowing conversation, peppered with barbed back-and-fourths, in-car singalongs and their peerless trademark impersonations.
IN THE DARK
Out 7 Aug, RRP£20.42
#INTHEDARK
In The Dark is a new four-part drama by Bafta-winning writer Danny Brocklehurst (Ordinary Lies, The Driver, Exile). Adapted from the books by best-selling novelist Mark Billingham, In The Dark centres around the engaging and complex female detective Helen Weeks (Myanna Buring, Ripper Street) in two separate stories, split over 4 episodes. In The Dark is an incredibly personal drama series. With visceral emotional dilemmas at the epicentre of the crime stories, it is anchored on Helen Weeks and her journey towards motherhood.
TOP OF THE LAKE CHINA GIRL
DVD & BLU-RAY
Out 4 Sep, RRP £20.42
#TopOfTheLake
The highly anticipated follow up to Top Of The Lake will see Elisabeth Moss (Mad Men) reprise her Golden Globe winning role as Detective Robin Griffin and joined by Nicole Kidman and Gwendoline Christie (Game Of Thrones). Top of the Lake: China Girl finds Detective Robin Griffin back in Sydney and trying to rebuild her life. When the body of an Asian girl washes up on Bondi Beach, Robin looks to the investigation to restore herself.
Her search to discover "China Girl's" identity will take her into the city's darkest recesses and closer than she could have imagined to the secrets of her own heart.
What will you be watching on those wet days this summer? Follow @BBCWorldwide_UK to keep up with new releases like these.