If you are a parent of girls, you might well be familiar with with Shopkins. If you were waiting for an equivalent aimed more at boys then the wait is over!
Welcome to the Yucky Mart, it's the one stop shop for grossness! OK, so not all boys love all things gross, but many do, so this certainly ticks some boxes for some boys out there.
Children can check out the launcher on the counter and see if they can dunk their gang into the giant slushie! Grossery characters will chill with cool friends in the queasy freezer or just hang with the gang on the shelves. They should watch out for the moldy microwave, or they may have a melt down! This Yucky Mart playset comes with two exclusive Grosseries, but there are over 150 to collect, each one comes in a small foil bag.
Great pocket money toys and a super collectable, if your children are into collecting things.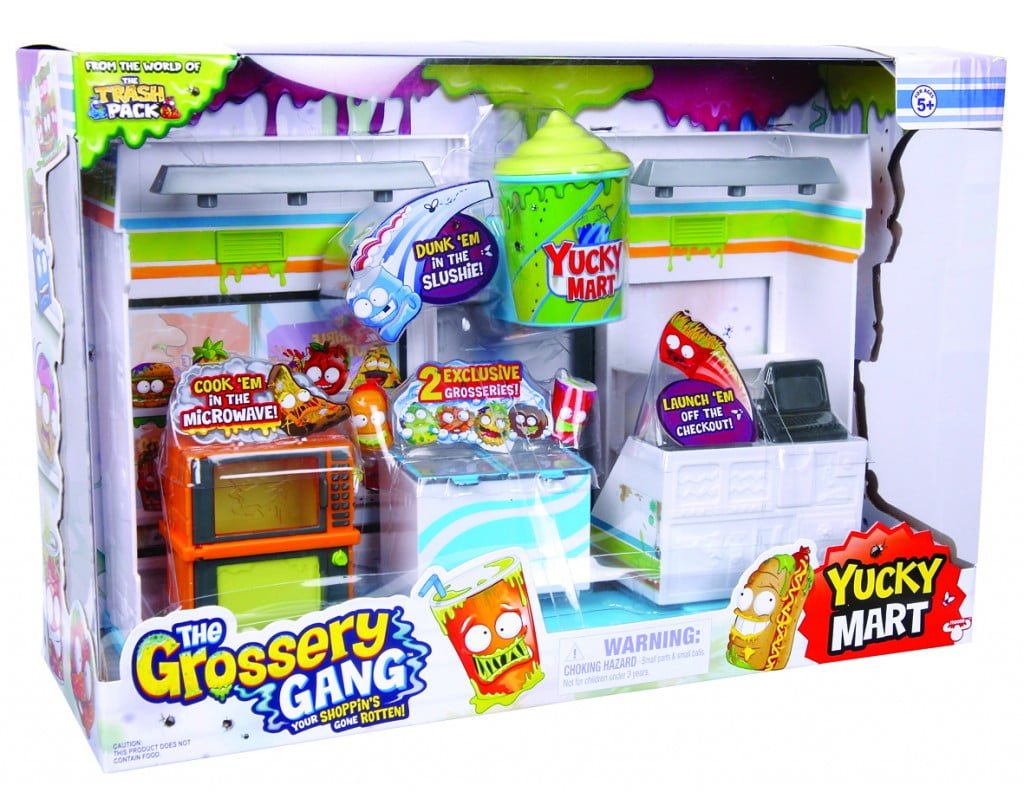 The Grossery Gang has special edition stocky sweets or ultra-rare mouldy veg! Perfect for any child obsessed with all things gross. You can get the Yucky Mart for £19.99, and a range of additional bits and bobs for your collection from £14.99 or less.
A great gift idea for any collectables fan and you never know…this might satisfy the need for all things 'gross' and mean they don't need to explore their nostrils every thirty seconds!
Whilst the concept is focused on the 'gross' aspect, there is another level to it, as all the elements are built around what you find at the supermarket, which clearly provides a whole other level of learning for children.
It isn't just a gross collectable, it's much more than that.