I've had the absolute pleasure of using some of the cookware from Kitchen Square recently. I've been using items from the ON/OFF range by Metier and I just love them.
These fantastic pans are available from Kitchen Square – take a look at the video below where I feature their stainless steel mixing bowl with colander; the non stick saute pan with detachable handle; and their 18cm and 22cm stainless steel casserole with detachable handle.
I absolutely loved using these. My favourite was the non stick saute pan. You can cook tons of things in this pan and the non stick is amazing. It is a real pleasure to use and makes cooking and cleaning very easy.
The real selling points of this range of cookware are the detachable handles, making storage and using the dishwasher much easier. I also love the fact that they are suitable for both the oven and the hob, as well as being perfect for serving straight to the table.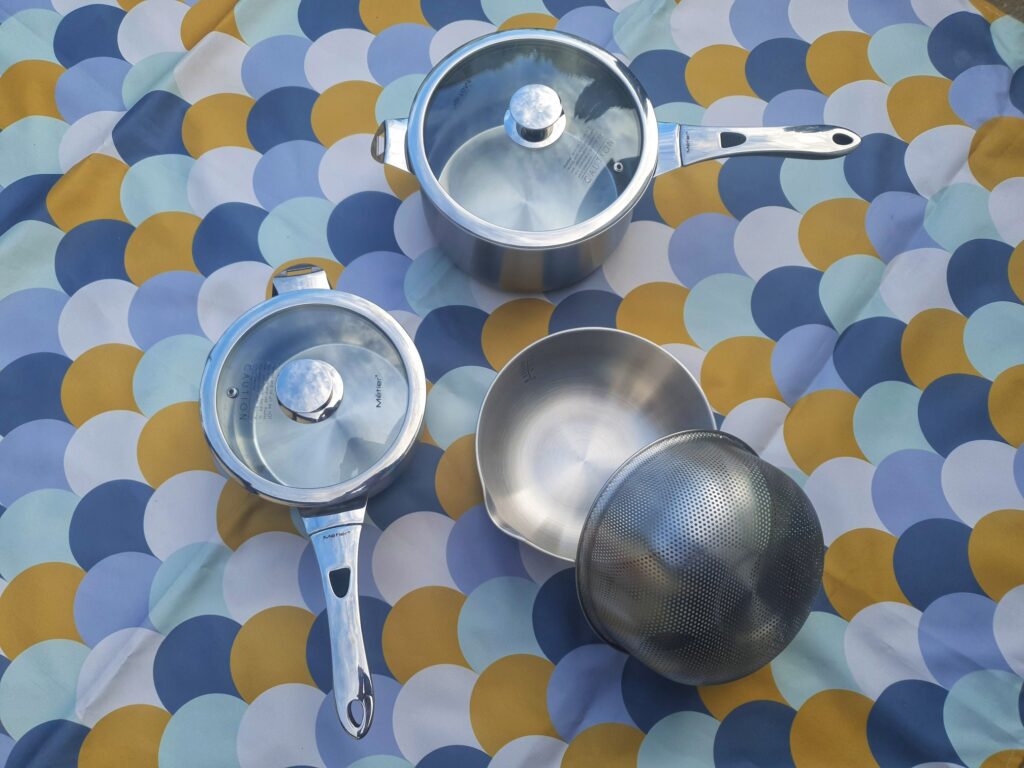 Discount
I'm pleased to say that I have teamed up with Kitchen Square to offer all Mummy Fever readers a 10% discount on their products. This is ideal if you are looking for a birthday or Christmas gift for someone who loves to cook.
Just enter MF10 at the checkout to benefit from the Mummy Fever discount.
Happy cooking!
This is a collaborative article.