Weather watch
What on earth is going on with the weather?
After having what appeared like summer in April, we then had what felt like weeks of rain and dull, even chilly days, making us wonder if we would ever see the sun again.
Then, a few nice days before this crazy humidity reached us. I've experienced humidity in New York, in Florida, in Japan and Dubai and even in France but I don't think I ever recall humidity in the UK quite like we have had this last week. Anyone else been dripping? Now it seems we are back to cooler days.
This bizarre mixed bag of weather makes the 'summer wardrobe' a little redundant don't you think? I carefully vac sacked the winter clothes away, after our Spring heatwave, then instantly regretted it and now, well now I don't have a clue what to put on. I loathe the feeling of sticky, moist skin.
So – what types of tops do you go for in this weird mixed weather?
Sleeveless tops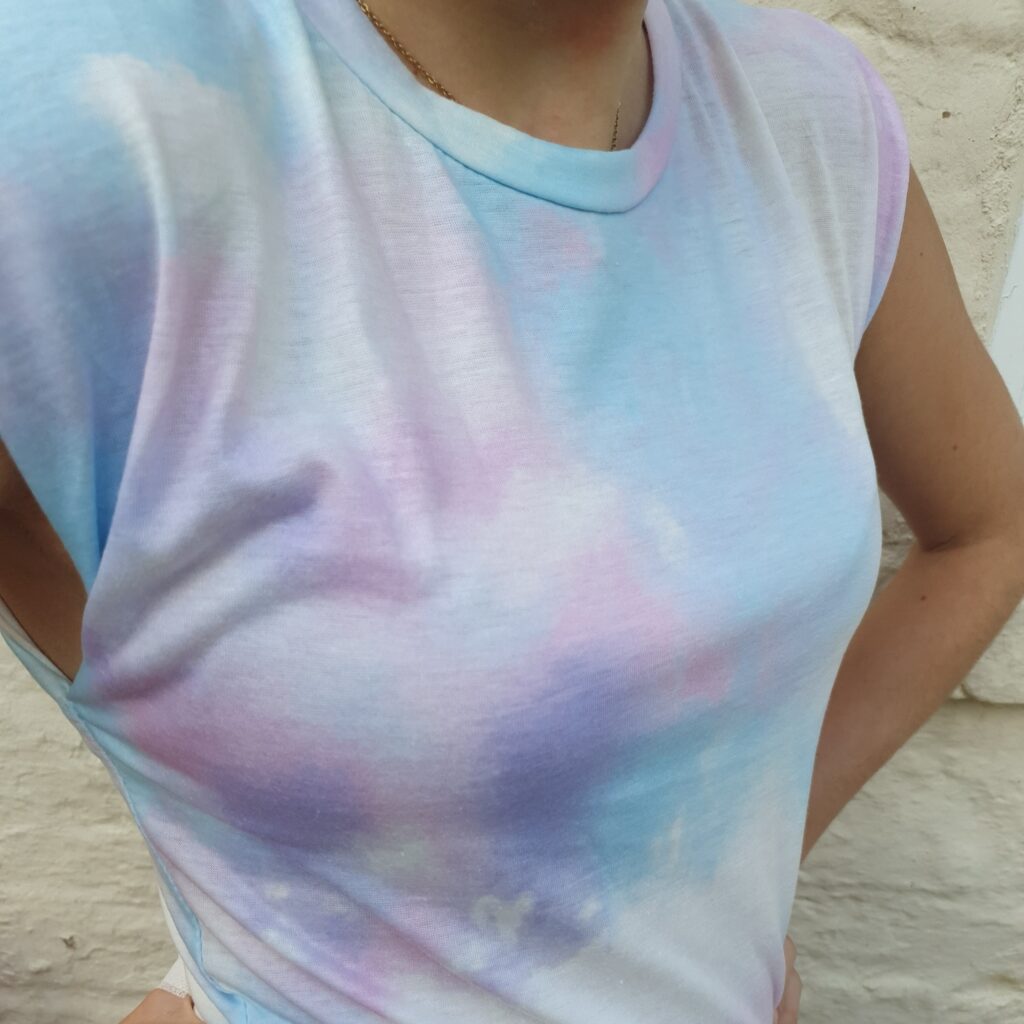 Perhaps you go for a sleeveless top? You aren't too exposed but if the sun is out you can catch a bit of vitamin D on you arms at least. Something like this rolled sleeveless tie dye top gives more coverage than a vest top but equally makes you feel a bit more summery.
This comes in a range of different colours, including this orange sleeveless tie dye, so check them out over at Femme Luxe. Ideal for the garden.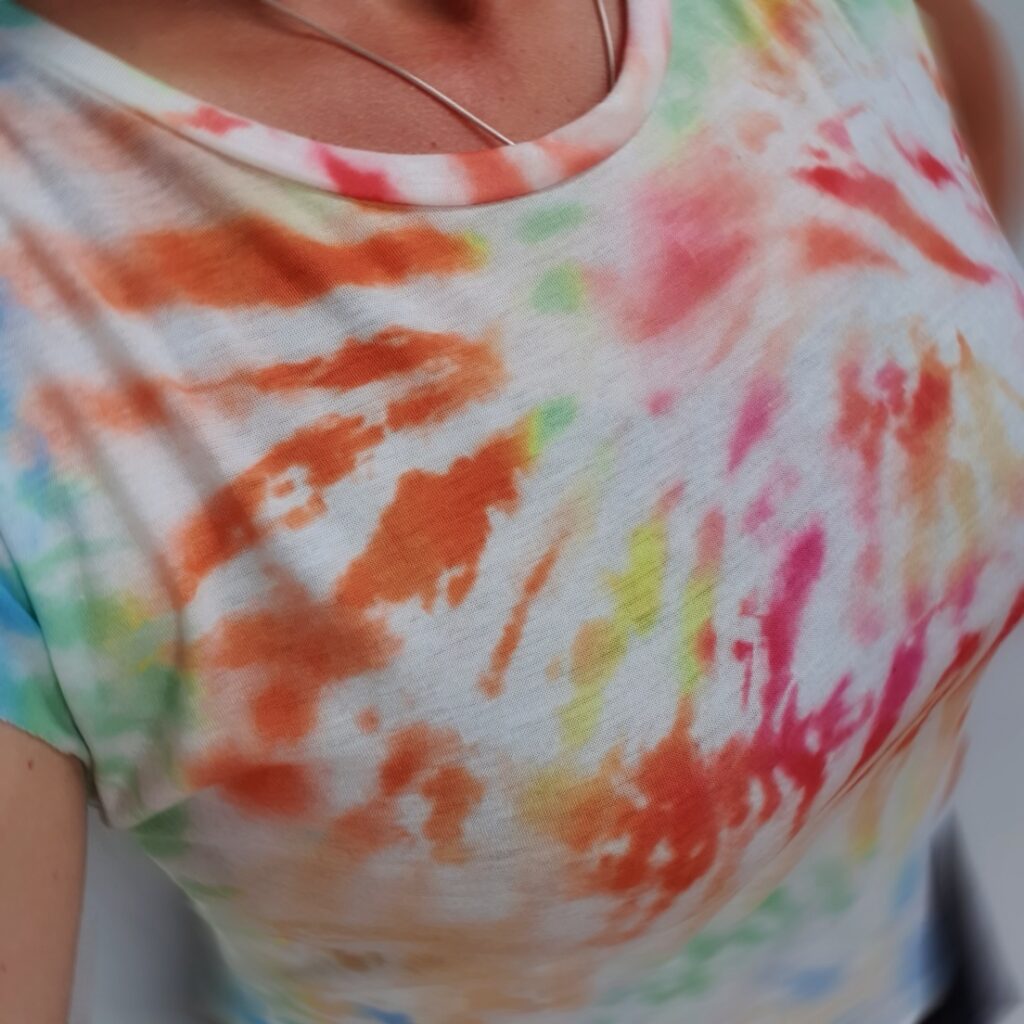 Cropped tops
Maybe you feel like a cropped top is a good bet. This one is like a cut off t-shirt, so you aren't overly exposed and the cotton should keep you reasonably cool in the humid weather, but again, there is a bit of skin on show to catch the vitamin D too. The best of all worlds perhaps?
Great with shorts, jeans or even dungarees. These are a great summer staple for casual wear.
Baggy tops
When the humidity kicks in you might be so warm that you can't bear anything sticking to your skin. That feeling of peeling things off is never a pleasant one is it? Perhaps you just fancy something nice and baggy to try and stay cool?
You could still go for your favourite style of top but size up to make it more comfortable perhaps?
If you size up you are less likely to find things clinging to you. The heat, and especially the humidity can make your normal clothes feel tight and uncomfortable. One way to combat this is to size up on a couple of items.
Coping with humidity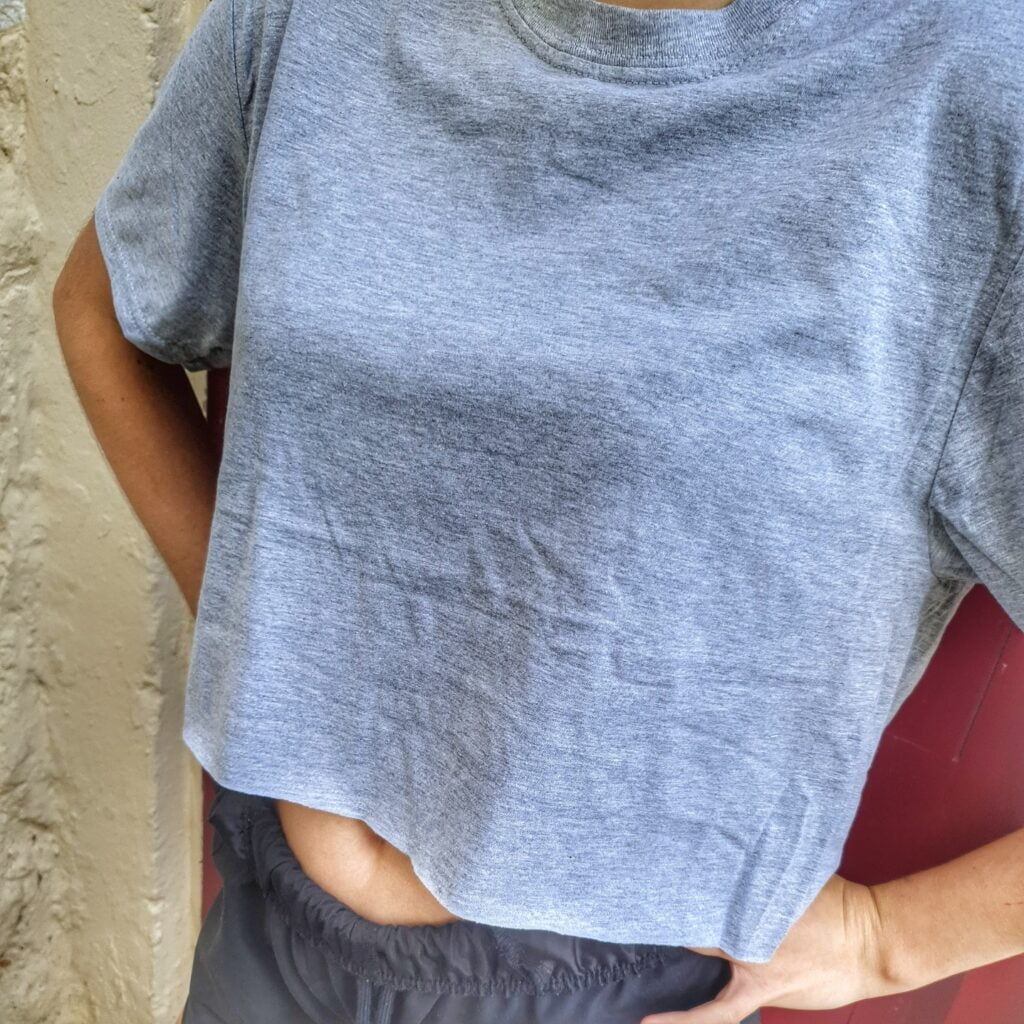 In the UK it is fair to say that we just aren't used to this level of humidity. We don't generally have air con in homes and many workplaces don't either. So how do you survive the humidity? In places like Dubai, you just dive into a shopping centre when it all gets a bit much.
Hot, and muggy air makes you sweaty and super uncomfortable and can even be dangerous for some people, increasing risk of heat exhaustion and heat stroke. It is possible to stay comfortable though. By using a few strategies to keep your body temperature down and your home cool, you can stay safe, fresh, and comfortable on the warmest and most humid days.
Drink plenty of water and try to wear cotton clothing when possible. If you have a fan, switch it on in your bedroom before going to bed to try and keep cool at night. Take cool showers to keep your body temperature down and try to eat cooling snacks like fresh fruit.
If you are really struggling at night you can freeze a flannel and then place it on you head or over your feet to keep your body temperature down as you sleep.
If you are going out in the car open the doors and windows and start the engine before getting into the car, it helps to let out some of the heat before you get in, meaning you start off cool, rather than sweating at the start of your journey.
When all else fails get the ice lollies out or poor yourself something delicious over ice!
Do you have any tips of your own to share?
This is a collaborative article.