Lockdown reflections
As the world slowly starts to open up and the waters are tested between what is reasonable and what might be moving too fast, I have been reflecting on how we have handled this time as a family.
One of the things we have all enjoyed doing is more cooking. The fast pace of life prior to COVID-19, with all the activities, after school clubs and other hobbies and interests, meant that cooking was something largely done by me in a hurry.
I would often spend a few hours every week batch cooking to get us through the next busy week – and so the cycle would continue.
Lockdown has offered us the opportunity to cook more as a family. The older two children have been very busy in the kitchen, learning all sorts and both becoming confident in cooking and baking on their own and helping their younger brothers.
We've also cooked as a couple more, something we used to do all the time but haven't done much of for years.
Meal boxes and recipe kits
One of the things we have really enjoyed is trying out meal boxes and recipe kits during this time. I have tons of beautiful cook books but I rarely cook anything from them, because there are always spices or herbs or bits and bobs I don't have in. Click here for more information on a range of kits.
Whilst one way around this is to order complete meal boxes, one of the other things we have enjoyed is the meal box subscription service from Simply Cook.
Simply Cook send out a letterbox size meal box complete with recipe cards and expertly balanced, authentic flavour pots. Each box contains the flavour pots to make four delicious meals that only take around 20 minutes to cook.
You can currently get a trial box for £3, then receive a box once every 2 or 4 weeks, you choose. These are priced at £9.99 and postage is included. You can cancel at any time and there are no hidden fees.
The flavours in these little pots of wonder are delicious. Each meal box has three flavour pots like the ones below.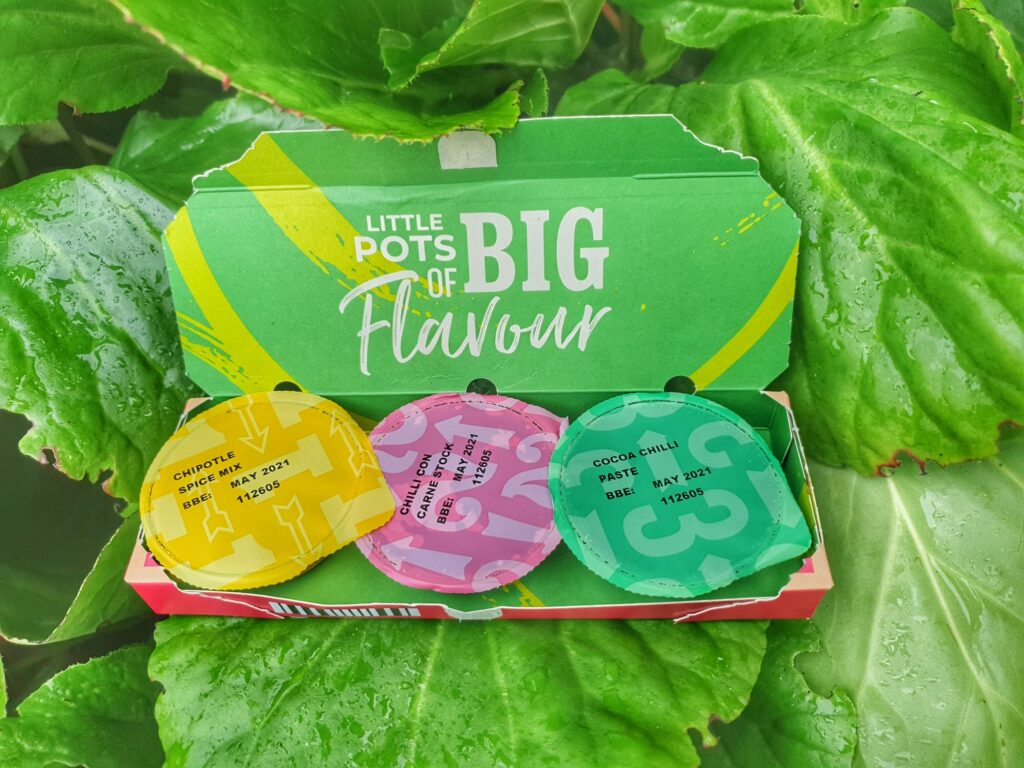 The chilli is a favourite of mine in particular. The flavour pots give the meals a restaurant quality. They are a pleasure to cook and to eat!
These have a long shelf life, so there is no pressure to cook all four meals straight away. You've got plenty of time to order your mince, prawns, chicken or whatever else you need to complete your dishes. The letterbox size package means you can go out for the day or even go away and not worry about them being left outside.
Have you used meal boxes and kits? What is your favourite thing to cook?
This is a collaborative article.