If you live in the UK – or even if you don't – there are few metropolises more fitting than London for that perfect romantic Valentine's short-break with your loved one. Yes, the British capital offers sights, sounds, lights and, indeed, shopping galore (which, who could blame you, are certainly there to be seen on any trip), but at this time of year it's also ideal for amorous dining, theatre- and movie-going, view-catching, orchid-visiting and even stargazing. Indeed, London may just prove the ideal getaway for you and your Valentine, if that's you idea of a romantic time together.
Romantic panoramas
If you're coming to London with your 'Valentine' then you must check out some of the city's most spectacular, even magical views. Be sure then to pop the cork on the bubbly aboard the London Eye and indulge in its 'Champagne Experience'. If you don't mind heights, then the view from the top of The Shard is pretty much unrivalled, while you can mix beautiful expanses of nature with vantage points by taking a stroll on Hampstead Heath, Primrose Hill or Greenwich Park.
The finest dining
Who doesn't fancy going for a sophisticated evening of fine dining on Valentine's Day? If you're visiting London, you're certainly in the right place for some supreme cuisine. Obviously the UK capital's crammed with a multitude of Michelin-starred restaurants offering dishes and ingredients derived from every corner of the world, but it's also home to a plethora of eclectic bars and cosy pubs, of course, which may prove just as fitting for a night's dining. Or how about a romantic dinner cruise on the River Thames, right through the heart of the city?
Activities for the day
Throw on those women's comfort shoes (which you may have bought from the likes of Mr Shoes) for the day because, during the daylight hours, you may fancy discovering the fantastically varied colours to be found among the orchids of Kew Gardens, or you may be surprised by your man as he you buys you a bunch of your own should you visit Columbia Road Flower Market. Another – this time daytime – cruise along the Thames to Greenwich offers the chance to sample a variety of cheeses while sipping champagne, while who could resist whispering 'I love you' to your loved one across St. Paul's Cathedral's extraordinary Whispering Gallery (and hopefully having it whispered back to you)?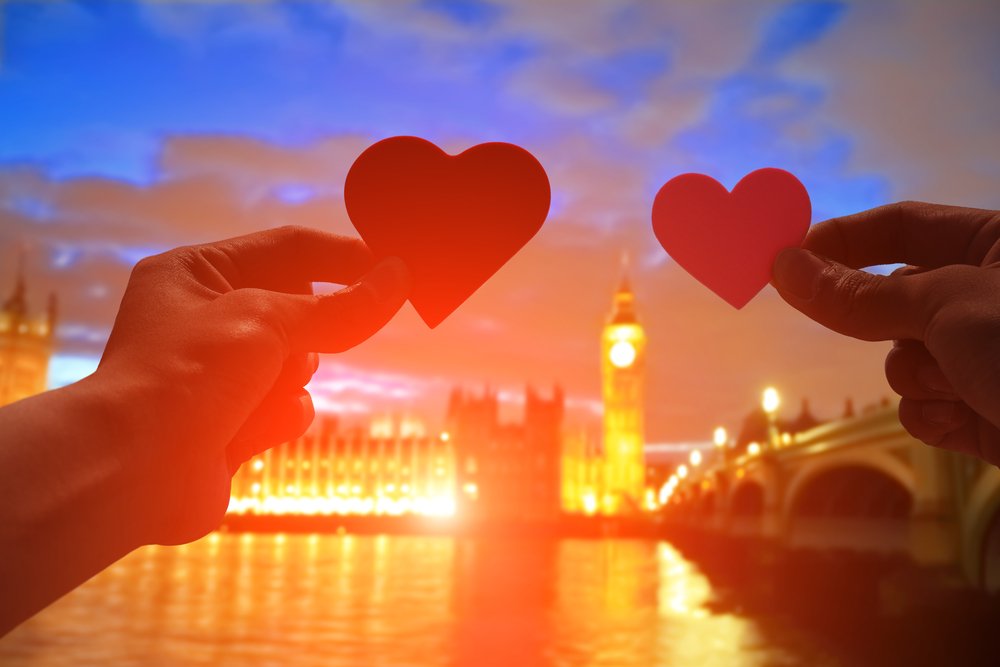 Activities for the evening
The evening's the time for you and yours to shine and truly razzle-dazzle on a night on the town; so get dressed up in your finest finery – which, yes, means one of those long prom dresses you've packed for your trip. If you're of a literary or a poetic bent, then you may be intrigued to try the 'Valentine's Late Night' at the one-time home of John Keats (taking place on 11th February) or do as so many do on a visit to London – and why not? – see a top big-budget musical or movie at one of the UK's premier theatres or cinemas in the West End?
Alternatively, could you really get much more romantic than spotting and pointing out to your loved one all the twinkling stars in the sky thanks to an evening of stargazing through the giant telescope at Royal Observatory Greenwich thanks to its special 'Valentine's Evening with the Stars'? Surely not!
Then again – you could just opt for a nice meal in and a DVD – what's your ideal Valentine's evening?